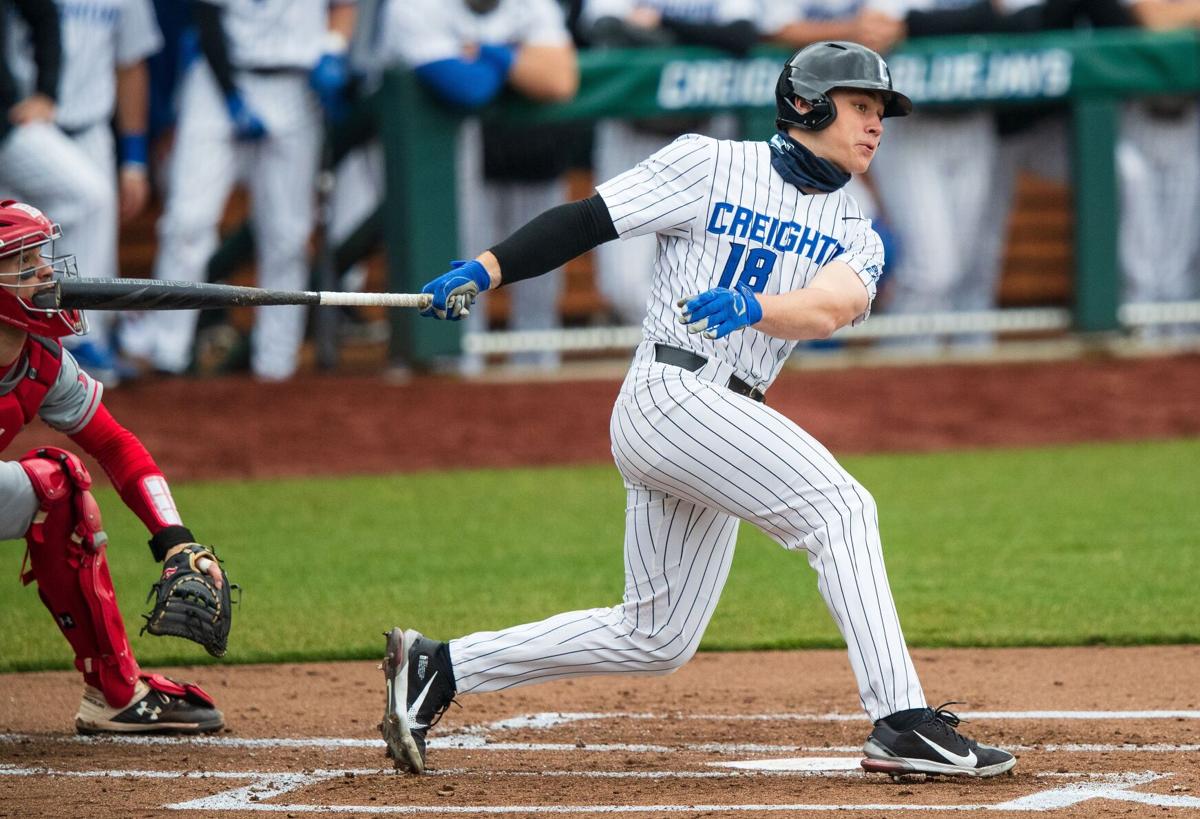 Creighton clean-up hitter Alan Roden lined the first pitch he saw just foul during a third-inning at-bat last weekend, blasting a breaking ball off the TD Ameritrade Park seats deep along the right-field line.
Technically, it was strike one.
But for the Jays' young run-producer — and one of the nation's top RBI men so far — it was a barreled-up shot that boosted his already heightened confidence level. The lefty-swinging redshirt freshman had two teammates on base. He was looking for a pitch to drive.
Roden just missed the first. He was not going to miss the second.
"When you can hit a ball like that — that hard but foul — it gives you a lot of confidence for the rest of the at-bat," Roden said. "I was surprised they threw me that same pitch. But they did and I was able to put a good swing on it."
Roden's double, which brought home two runs, landed just inside the right-field line — and it was one of several highlights on a career day for the Middleton, Wisconsin, product.
He had an RBI single in the first inning, a three-run homer in the seventh and a bases-loaded walk in the eighth during Creighton's 10-0 win over Villanova on April 10.
Roden's up to 28 RBIs in 16 games and leads the nation in RBI rate (1.75 per game). He's tops on the team with four homers and eight doubles.
"It's kind of cool, when he comes up to the plate, everybody in the dugout expects something special to happen," coach Ed Servais said.
Creighton (9-7) will need his production again this weekend. The Jays host San Jose State (3-5) in a three-game series that's set to begin Saturday. It's a scheduling change after the UConn series was canceled due to COVID-19 issues with the Huskies.
Creighton has won five games in a row, with Roden leading the way.
His emergence isn't exactly a surprise for Creighton's coaches — Servais said they saw the signs last spring and into the fall.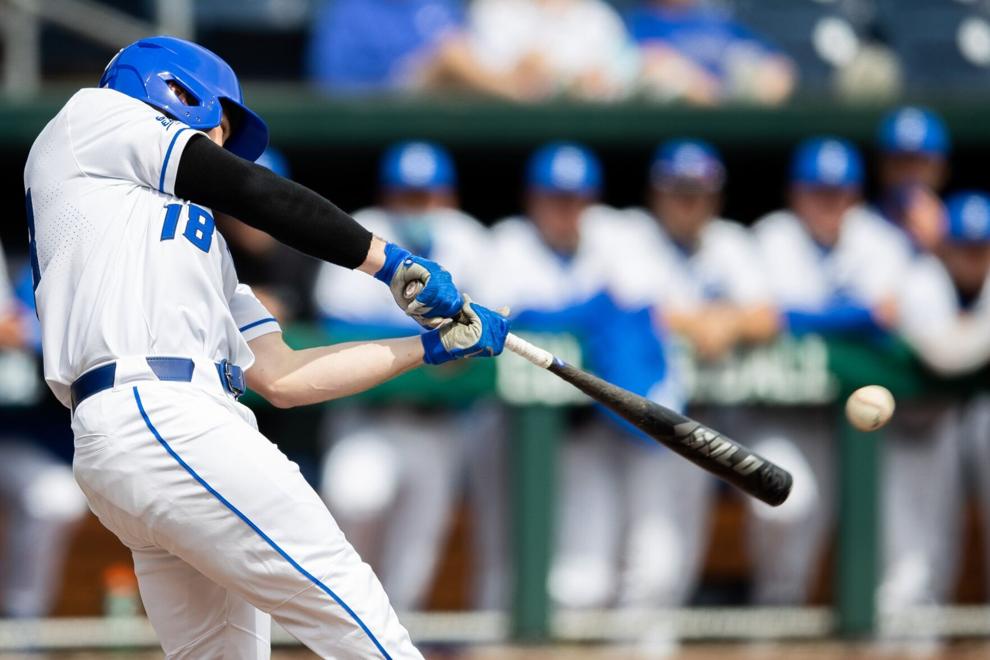 But still, Roden hadn't really received regular in-game reps since high school, aside from a summer ball stint in 2019 and the five at-bats he logged before the Jays' 2020 season was canceled.
He stayed patient because he could see his own progress. Whether he was training back home, working out with buddies, logging hours in at the cages or getting practice reps at Creighton.
All that effort is paying off now.
"I think everyone knows if you're putting in the work — like, at night, when you look yourself in the mirror, you know," Roden said. "When you string a lot of days in a row where you know deep down that you've put in the work you need to, once you get an opportunity (to play), you have that confidence."
The Jays open against San Jose State at 4 p.m. Saturday at TD Ameritrade Park. The teams are set to play at 4 p.m. Sunday and 1 p.m. Monday.
---