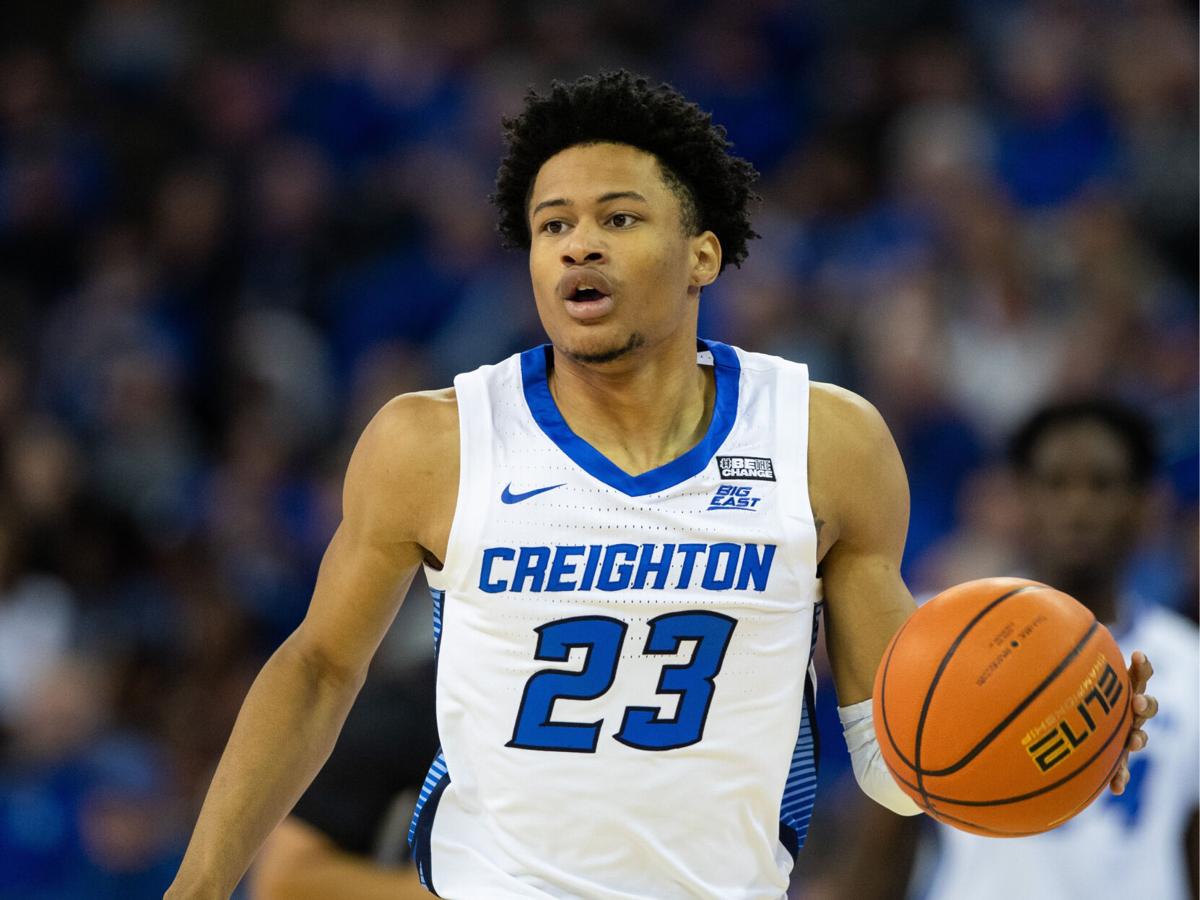 One freshman grabbed the rebound and dribbled downcourt, eventually zipping a pass to another freshman who drove and skipped the ball to yet another freshman for an open 3-pointer.
Rati Andronikashvili had his arm raised in celebration as Ryan Nembhard's shot went in. Nembhard and Trey Alexander leapt together at center court and bumped hips while Villanova's players retreated to their huddle.
The triple capped a 10-2 spurt late in the first half and helped set the stage for CU's biggest win of the year, 79-59 over the Wildcats.
Those rookie guards didn't get a chance to build off that triumphant sequence or log a month's worth of similar experiences in tense league action. Instead they've been relegated to reps inside the practice gym and sessions in the film room.
CU has played twice since their Dec. 17 conference opener. Just twice.
COVID has disrupted the schedule, postponing Tuesday's game against Providence and two other contests before that. The long breaks have limited the developmental process — maybe even stalled it — for a squad with one of the youngest rotations in the country.
"We're not where we were when we played Villanova (on Dec. 17)," coach Greg McDermott said this week. "We haven't been able to capture that. Part of it is just the lack of going up and down with live reps. As we play more games, that'll be better."
Yes, Creighton definitely needs games.
The Jays have improved since their season opener in November — no question about that. They're in the top half of the Big East standings and they're positioned to make the NCAA tournament.
But it's only January. More upgrades are needed to keep up with the experienced rosters in the conference.
CU needs to be pushed when the pressure's on. It needs to nail run-stopping jumpers and spark its own surges with emphatic dunks. It needs to get shoved and bullied — then it needs to respond.
Creighton is the only team in the country playing three true freshmen more than 22 minutes per game (Nembhard, Alexander and Arthur Kaluma). Andronikashvili, a second-year freshman who sat out his first year with injury, is at 12.0 minutes per game. Sophomore center Ryan Kalkbrenner, who turns 20 years old Monday, is on the floor for an average of 26.0 minutes.
There's so much they don't know.
And you can't simulate it all in practice. Some lessons have to be learned when the lights are on.
"We're growing bit by bit," Nembhard said. "Obviously we had that little break and we're trying to get back to our flow of basketball and our rhythm."
Saturday is Creighton's next chance. The Jays play at No. 17 Xavier.
And if COVID doesn't disrupt the schedule again, CU would play twice per week for the next four weeks.
That would be the routine Creighton players are hoping for. A chance to repeatedly test themselves, and make the necessary adjustments.
Freshman Arthur Kaluma talked two weeks ago about the importance of breaking bad habits and playing to his strengths — he's still working on this. Alexander said this week he's still trying to pick his spots and find the right balance between attacking for his own offense and creating for others. Andronikashvili is regaining his form after tearing his ACL last year.
They know the results won't come overnight. The goal is to keep growing — they just need games to help gauge their progress.
"You may think that you're ready," Kaluma said. "But then again, until you get to this level, you're not really going to be prepared for it. ... (There's) a lot of stuff I need to work on."
Pink Out game
Creighton has launched its online charity auction for the annual Pink Out game.
From now until Jan. 23, fans can bid on the CU players' game-worn pink jerseys, coach Greg McDermott's sneakers and team autographed basketballs. The funds raised will benefit Hope Lodge Omaha.
---