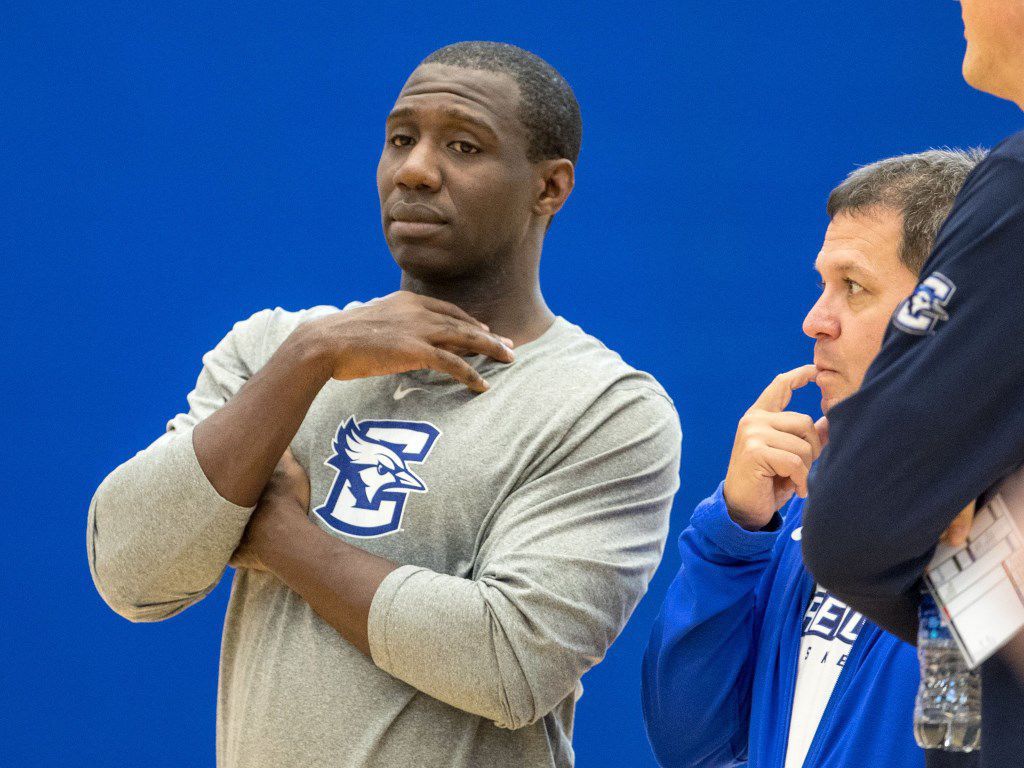 Creighton assistant Preston Murphy will not be returning to the CU sideline. He resigned Friday, the university announced.
"I thank Coach (Greg) McDermott for the opportunity to coach at Creighton. I will always treasure my years with the Bluejay community," Murphy said in a press release announcing the decision.
The announcement comes more than eight months after Murphy was placed on administrative leave following the unveiling of a federal indictment, which linked him to college basketball's bribery scandal and put Creighton in the crosshairs of the NCAA enforcement staff.
McDermott said he informed the team of the Murphy announcement before their afternoon shootaround Friday. The Jays defeated Cal Poly 86-70 later that night.
"(The players) support him, like I do," McDermott said after the game. "I love the guy. He'll be a great friend of mine for the rest of our lives. I'll continue to support him and have his back. It's obviously an unfortunate set of circumstances that landed us here but he's made the decision to move on. That allows us to do the same."
Murphy has not been charged with a crime, and the details of his involvement in the scheme weren't completely fleshed out during two separate court proceedings over the last year. The cases instead focused more specifically on the alleged misdeeds of an aspiring agent and other coaches.
Murphy has not responded to World-Herald requests to comment on the situation. Creighton Athletic Director Bruce Rasmussen had no further comment Friday.
Government officials did allege that Murphy accepted a $6,000 bribe in July 2017. Prosecutors played video in a New York City courtroom in May that showed Murphy, wearing a Creighton shirt, taking an envelope of cash and putting it in his pocket. But it was also suggested by defense attorneys during those hearings that Murphy didn't keep the money because he was teaming up with a friend for a ruse.
Regardless, his status with the Bluejays remained unchanged — until Friday.
CU cooperating with the NCAA
Murphy's suspension began in March, extended past the May federal court case and stretched into the summer, signaling at the time that NCAA investigators and Creighton officials were beginning to work through the preliminary stages of the infractions process.
Rasmussen confirmed to The World-Herald last month that the NCAA had started its investigation. But he said then that it might take several weeks before CU's case could move forward.
McDermott said after the game Friday that the NCAA has not provided him with any clear timeline for its adjudication process.
McDermott, Rasmussen and other Creighton officials have declined to discuss the details, often citing a clause in NCAA Bylaw 19, which requires schools to refrain from making "public disclosures about a pending case" until a verdict has been rendered.
The NCAA has yet to announce any final ruling related to possible infractions uncovered by the FBI's multiyear probe into college basketball.
North Carolina State did disclose in July that it had received a notice of allegations — there was a five-figure payment to an N.C. State recruit's trainer, according to court testimony. Kansas' notice came in September — court testimony alleged that individuals close to two Kansas recruits received thousands of dollars.
Oklahoma State announced it received a notice Friday — former OSU assistant Lamont Evans admitted in court that he accepted $22,000 in bribes.
But the crux of Creighton's case is more ambiguous.
Did Murphy break NCAA rules in a 2017 meeting?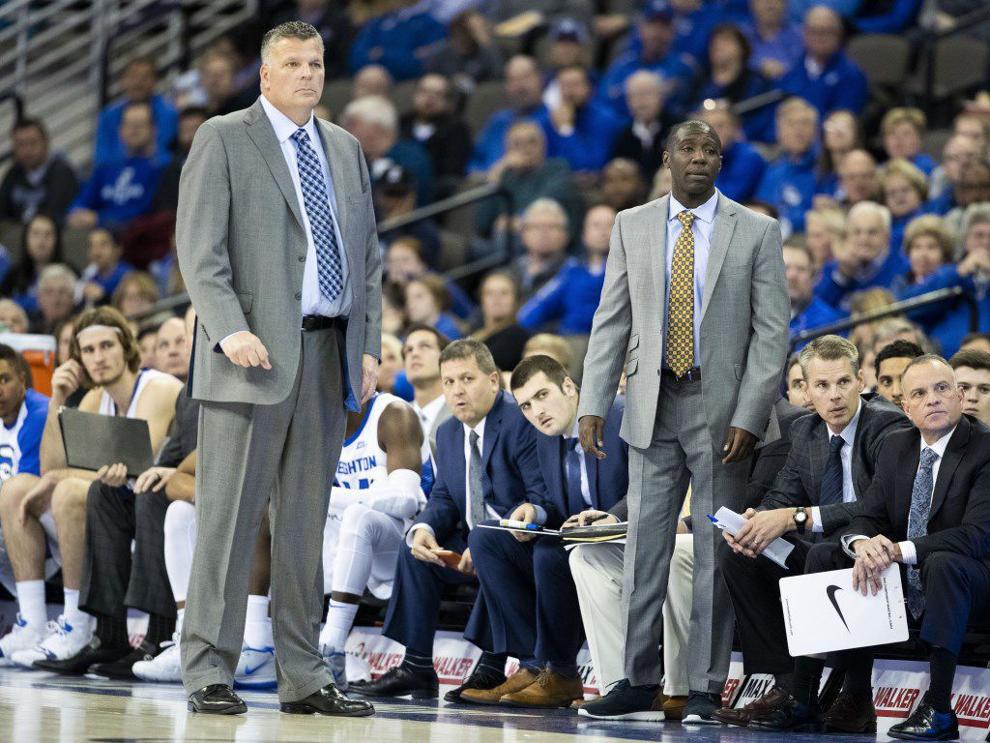 CU's role in the scandal centers on Murphy's relationship with aspiring agent Christian Dawkins, whose under-the-table dealings ultimately led to his conviction for felony wire fraud and bribery. Both Murphy and Dawkins are from Saginaw, Michigan. Dawkins, while on the witness stand, referred to Murphy as a friend.
The FBI spent most of 2017 trailing Dawkins, who was later convicted of helping Adidas executives funnel money to recruits to steer them to certain schools and who was paying college coaches for their influence over soon-to-be NBA rookies. Dawkins also sought to start his own sports agency.
It was during an FBI sting operation in July 2017 in a Las Vegas hotel room where Murphy met with Dawkins and two other individuals. Murphy and Dawkins thought they were interacting with two financial backers, but in reality one was an undercover agent and the other was a cooperating witness for the government.
That's where Murphy took $6,000 in cash, although Dawkins later testified that Murphy gave him the money during an exchange in a hotel lobby bathroom. Dawkins' defense attorney referenced ATM deposits to try to verify this claim in court. It was never the plan to bribe anyone, Dawkins testified.
But three other assistant coaches who received money from Dawkins or from his would-be associates did ultimately plead guilty to felony bribery charges.
Such an action would, at the very least, violate the NCAA's unethical conduct bylaw, which prohibits coaches from receiving benefits for "facilitating or arranging a meeting between a student-athlete and an agent." It also likely breaches an NCAA bylaw regulating supplemental pay.
McDermott said in October 2018 that he and his staff had never knowingly broken NCAA rules, mentioning then that an internal audit conducted by Creighton's compliance staff did not reveal any major infractions.
At that time, McDermott was responding directly to a claim made during this scandal's first federal trial. The father of a recruit testified that Dawkins had arranged a deal through Murphy: $100,000 and a lucrative job for his son's commitment to Creighton.
Five months later, an indictment was filed detailing the July 2017 meeting. The next day, CU placed Murphy on administrative leave.
And NCAA investigators are now making their assessment.
Maintaining status quo for eight months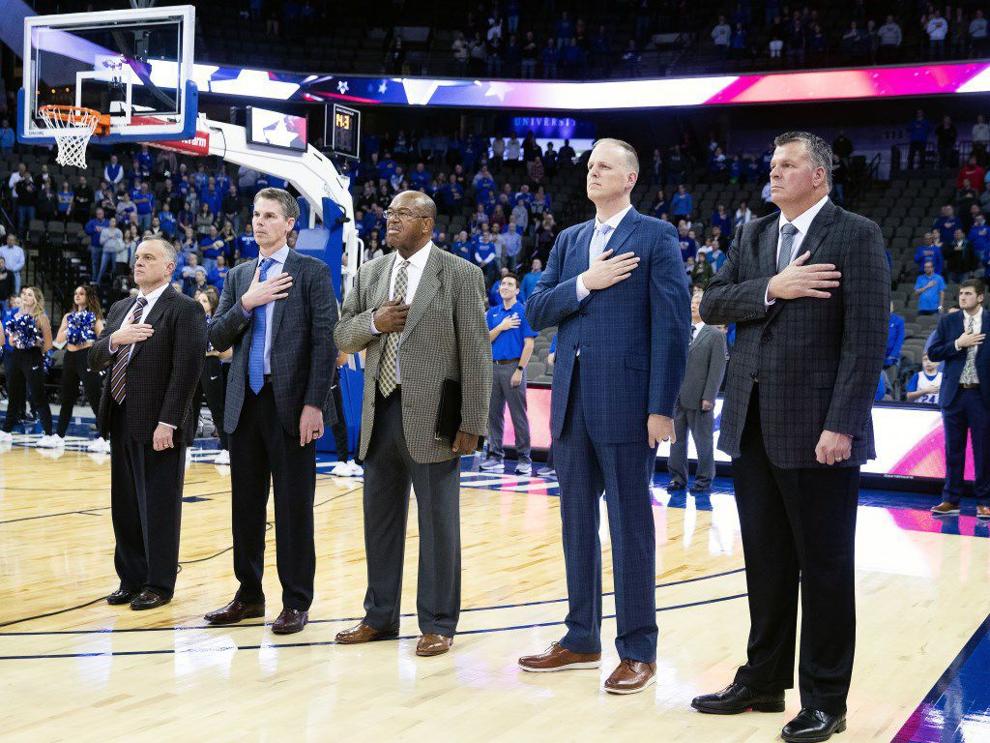 Of the nine assistant coaches who met with Dawkins in the Las Vegas hotel room in 2017, only Murphy remained employed by the same school once the court hearings concluded last May. 
Instead of severing ties with Murphy and hiring a replacement, Creighton opted to operate with two full-time assistant coaches instead of three. It did temporarily assign assistant duties to Steve Merfeld, CU's assistant to the head coach.
Creighton players, several of whom were recruited by Murphy, worked out through the offseason under the presumption that a resolution would eventually be reached, but they received no indication about what the final outcome would be.
While on leave, Murphy did not take recruiting trips or participate in practices, nor did he accompany the team on its August trip to Australia. Murphy's oldest son, a talented 2022 basketball prospect named Preston, Jr., left Elkhorn South this summer and enrolled at St. Andrew's School in Rhode Island. Murphy's family home went up for sale as well.
But Murphy still had an office at the Jays' basketball facility. His bio and photo were in this season's media guide, released in October. Creighton opened the regular season Nov. 5 with Murphy still on the official coaches roster.
Then the final announcement was made Friday. 
ESPN reported last summer that CU was one of several programs currently under NCAA investigation. Creighton Athletic Director Bruce Rasmussen confirmed that to me last week and added that he expects the NCAA to wrap up the investigation soon.