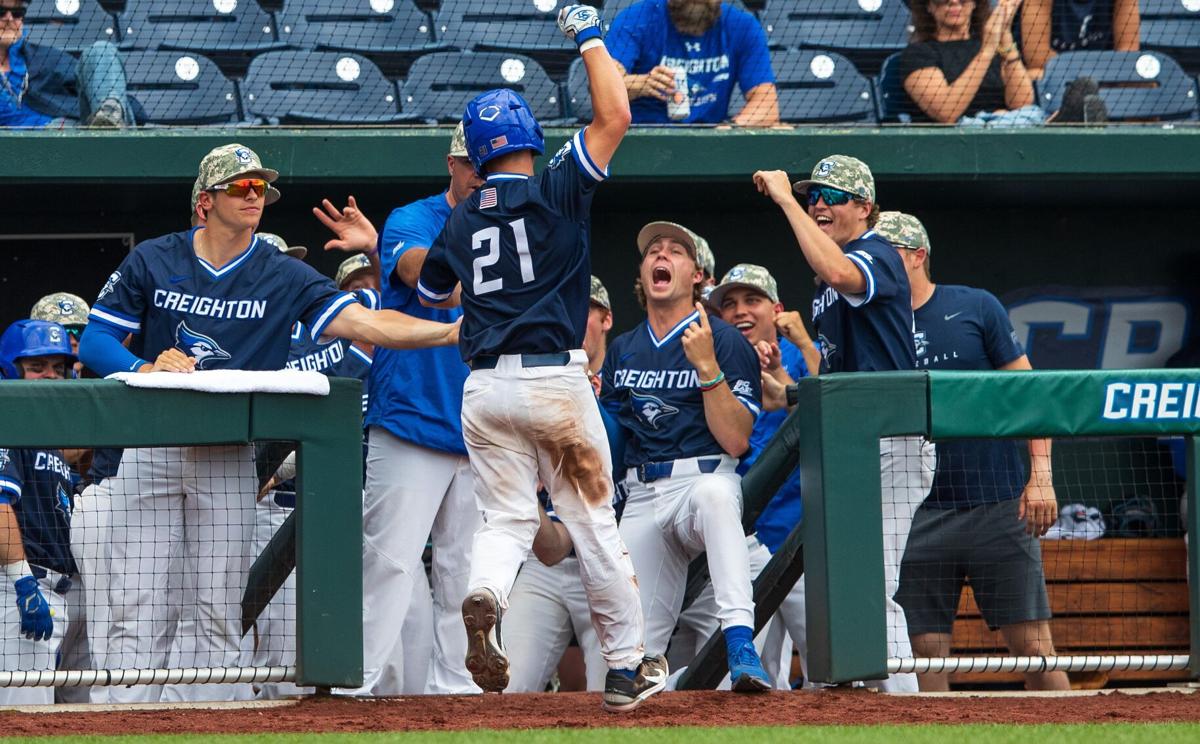 When Creighton got swept in a doubleheader at Seton Hall on May 15, it was the first time in two months that the Jays had lost back-to-back games.
Then one week later, it happened again. Xavier took the first two games of the final regular-season series.
So the Jays had to respond.
Or else they'd be limping into the postseason, working to recalibrate and trying to regain confidence at exactly the wrong time.
That's why Friday night's 3-2 win in 10 innings was so important. Same goes for the 3-2 victory Saturday in the regular-season finale.
"It was huge to pick up those last two games," sophomore infielder Sterling Hayes said. "That's a lot bigger than people may realize, getting those two wins — even if it didn't matter too much as far as the standings went. But it mattered to us."
The Jays weren't able to fend off UConn for the Big East regular-season crown. They had to settle for second place.
But by winning those final two regular-season contests against Xavier — both were close, tense battles — they believe they proved to themselves they're capable of handling the challenge ahead.
They're playing for a second straight NCAA regional spot this week.
The Big East tournament is set to begin Thursday at Prasco Park in Mason, Ohio. The winner of the four-team, double-elimination event gets a league title trophy and the NCAA automatic bid.
No. 2 seed Creighton will face No. 3 seed Seton Hall at 1:30 p.m. Thursday. No. 1 seed Connecticut opens against No. 4 seed Xavier at 5:30 p.m.
It's expected to be a competitive week. These four teams separated themselves from the pack during league play.
UConn swept Seton Hall to end the year. But the Huskies went 2-2 against Xavier. And the Musketeers split a four-games series with both the Jays and the Pirates. And CU was 2-2 against Seton Hall.
"Once you get to postseason play, you never know what's going to happen," Creighton reliever John Sakowski said. "You've just got to keep your head down and go with it. We'll see. I think all four teams have a shot at it."
Sakowski was on the mound when the Jays clinched the 2019 Big East tournament title and secured a spot in an NCAA regional.
To get back to the NCAA tournament, Creighton will have to win the crown again. That's the situation facing Xavier and Seton Hall as well. All three of those teams rank outside the RPI's top 100.
UConn, which has won seven games in a row, sits at No. 22 in the RPI this week, so there's a decent chance the Huskies could get into the NCAA tournament via an at-large berth. But the Big East has produced two NCAA regional teams in the same season just once since realignment (in 2017).