When new Creighton assistant Jalen Courtney-Williams started rattling off a list of coaching mentors who initially inspired him to step into this career path, he had trouble stopping.
It's not that Courtney-Williams has been all over. He's just 28. But at each of his hoops stops, he found that he ended up getting molded by a role model with a whistle.
There were the high school and AAU coaches in Mississippi. Johnny Jones and everyone at LSU helped shape Courtney-Williams during his playing days. He finished up college at Morehead State while Preston Spradlin was on staff as an assistant. Spradlin, now the head coach, just guided the Eagles to the NCAA tournament.
"All the people that impacted me as far back as I can remember were my coaches," Courtney-Williams said in a phone interview Monday night. "Some unbelievable men steered me in this direction. I've been fortunate to be able to connect and learn from some of the best to do it."
That's why he's accepted an open assistant coaching position at Creighton.
To keep growing and learning, while also maybe using this chance to influence players the same way others once guided him.
The Jays made the Courtney-Williams hiring official Monday. It also announced that TCU's Ryan Miller will join the program as an assistant coach. Miller's the uncle of incoming freshman Mason Miller.
Courtney-Williams and Miller will replace the two Creighton assistants who left this offseason for similar jobs at other programs. Paul Lusk, after three years at CU, moved back to Purdue to join longtime friend Matt Painter's staff. Terrence Rencher, hired by the Jays in 2019, was officially announced as an assistant coach at Oklahoma State last week.
All five starters from last season's squad have left the program since the 2021 campaign ended — Marcus Zegarowski, Mitch Ballock, Damien Jefferson and Denzel Mahoney all decided to turn pro, while Christian Bishop transferred to Texas.
The Jays do have some promising young talent on the roster, including a three-man recruiting class that ranks 24th (247Sports) and 34th (Rivals).
But they needed new assistants to help in the players' development. That's one of the areas where Miller excels, according to coach Greg McDermott.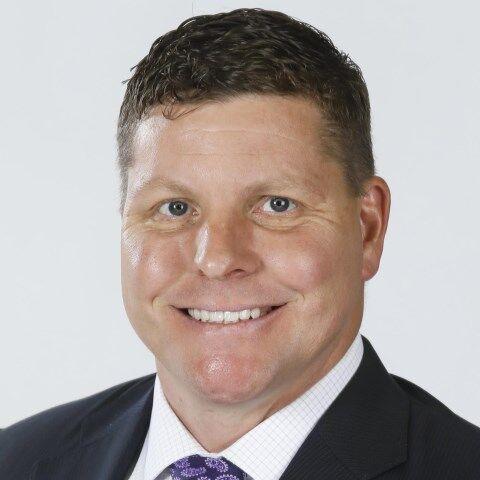 "He is very skilled from a tactical and development standpoint and has an innovative approach to both offense and defense that is very impressive," McDermott said in a statement. "On top of that, he is widely recognized as one of the best recruiters in college basketball."
Miller, who played at Northern State in South Dakota, started his college coaching career as the director of basketball operations under John Calipari at Memphis. He served as an assistant coach at Pepperdine, Auburn, New Mexico and UNLV before joining Jamie Dixon's TCU staff in 2016.
His brother is Mike Miller, the 17-year NBA veteran. Mike Miller's 6-foot-9 son, Mason, committed to Creighton four months ago and signed a letter of intent to play last week.
Courtney-Williams doesn't have those types of family ties to Omaha or CU. He said he had never visited the city until he accepted the job.
But he's followed the Creighton program for years. He said jumping on board was a "no-brainer" decision.
"Things like this move fast," he said. "But it's always exciting, especially when you get an opportunity to come and work at a place like Creighton."
It was only a half-decade ago that he joined Ben Howland's staff as a graduate assistant and video coordinator.
Heath Schroyer hired him three years later at McNeese State — and they started to build some momentum that encouraged Courtney-Williams, even as Hurricane Laura devastated the campus and the surrounding region last year. Courtney-Williams was elevated to the team's associate coach three weeks ago.
But then Creighton came calling. McDermott said in a statement that Courtney-Williams brings a "dynamic personality and tireless work ethic."
Courtney-Williams said he's eager to make an impact here anyway he can.
"It took a place like Creighton and a position like what Coach Mac has built here to pull me away from (McNeese)," he said. "I'm fired up."
---