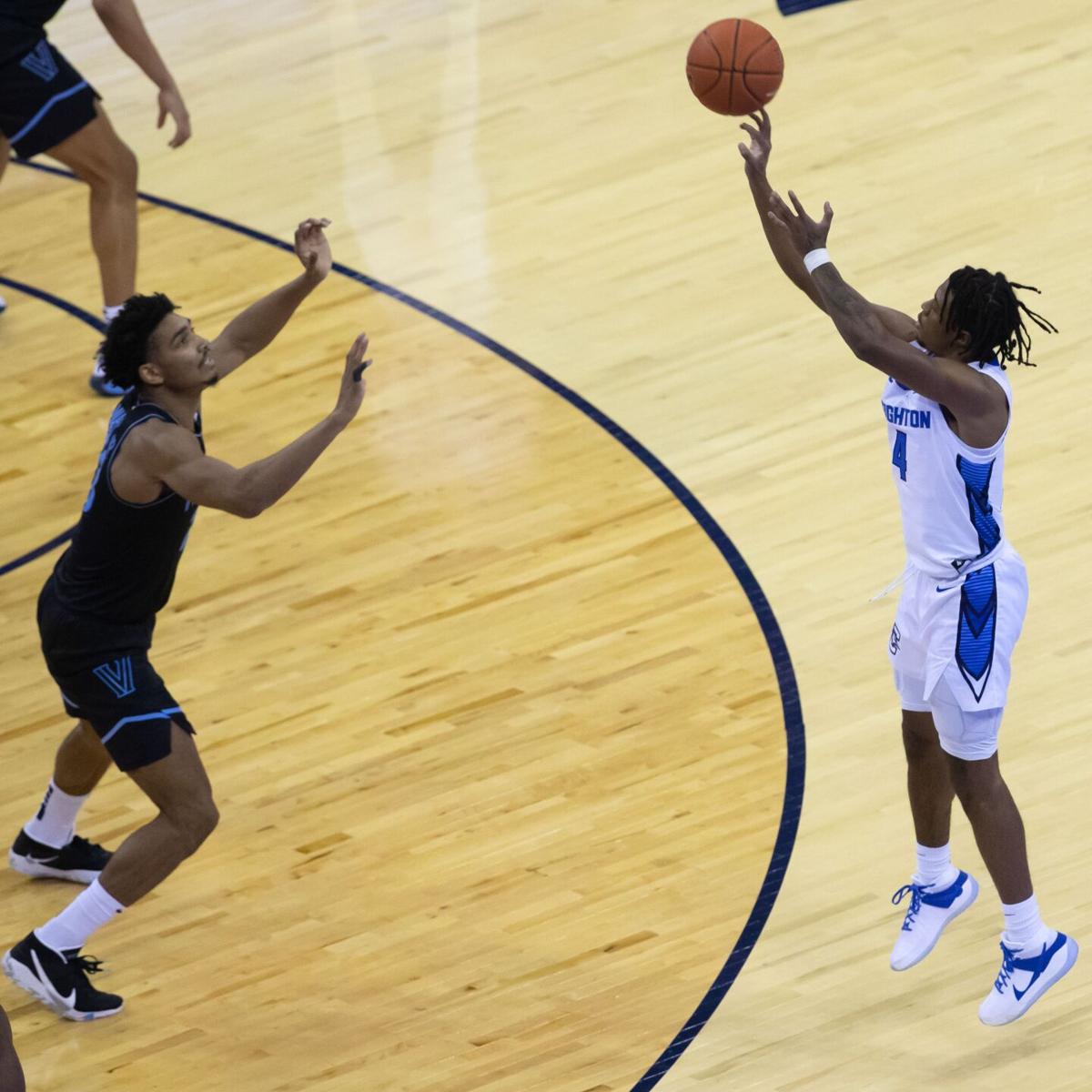 Creighton's two-hour practice was long over and the NBA scouts had all filed out of the gym, but four freshmen were still on the court.
Two at one hoop. Two at another. Each of them firing up 3-pointers, from one end of the arc, to the top of the key, to the opposite corner.
The Jays' coaches have repeated this saying a few times with their super young team this offseason — they saw the mantra popularized by the Phoenix Suns and coach Monty Williams on a run to the NBA Finals last season and figured the words applied perfectly here.
The CU staff is trying to prepare a new group of players to pick up where its milestone-reaching predecessors left off. The Jays want to win — and do it their way, splashing in 3-pointers, sprinting all over the floor and having a blast together.
Getting there takes work, though. Especially when nobody's watching.
"The Phoenix Suns, one of them used the quote during the playoffs, 'reps remove doubt,'" coach Greg McDermott said. "We've tried to hammer that into these younger guys. That's how you get that confidence in yourself. Repetition, repetition, repetition. Hopefully all that becomes a habit."
McDermott has been here before.
OK, he's never quite had a roster this young.
But he's watched a veteran nucleus finish an impressive Creighton run and leave the program — only to quickly help groom a new batch of ballers to build on past successes.
And one of the most identifiable common denominators within those teams: elite shooters.
Since the Big East's realignment, a player has shot 42.5% or better from 3-point range (minimum 45 attempts) in conference play 38 times. Creighton has a league-high 11 of those performances — Villanova is second with seven.
Mitch Ballock did it in three seasons. But also: Doug McDermott, Ethan Wragge, Rick Kreklow, Isaiah Zierden, Cole Huff, Toby Hegner, Khyri Thomas and Marcus Zegarowski.
Marcus Foster just missed the cut in 2018 (42.1%). All-Big East first-teamer Ty-Shon Alexander was at 37.6% in 2020. Both Austin Chatman and Jahenns Manigat shot 40% in 2014.
Let it fly. In full effect.
How does Creighton go about cultivating the next elite shooters to space the floor, ignite the offense and take some pressure off a team that'll surely need to grow in multiple areas?
Recruiting and playing style matter, certainly. CU has some non-negotiables in the prospects it targets. It's always on the lookout for good shooters. And once those guys arrive, McDermott and the staff do their best to scheme ways for them to get the highest-percentage shots in games.
But more than anything, this process starts with moments like Tuesday after practice, where players are going out of their way to put in extra work and build confidence.
"We hope that they take some of the situations that we put them in during practice (to their after-hours workouts) — shots that are part of our offense," McDermott said. "They'll figure out, OK, these are the kind of shots I'm going to get in games and then they can take that to the practice court and work on that stuff."
Most already have their routines. And occasionally, adjustments are needed.
A guy like Ryan Hawkins — a career 41% 3-point shooter at Division II Northwest Missouri State — said he just tries to be efficient with his time in the gym.
His goal each session: 300 makes.
"You try to get them at game speed, and try to simulate the footwork leading into shots," Hawkins said. "You just try and get the reps that you foresee yourself getting and try to improve on that."
The challenge is, he and his teammates are being asked to work on more than just their jump shots.
They have a new system to learn, on offense and defense. There's film to watch and plays to know. They need to build up stamina and strength to handle the rigors of a full season.
And without considerable in-game experience to reflect back on, those inevitable moments of adversity this year might sting a little more — perhaps even threaten to uproot the foundation established by all this offseason work.
But at this point in the preseason, all the players want to focus on is accumulating reps.
"In terms of being in the gym and wanting to get better and work, they've had that since the day they've arrived on campus," McDermott said.
---