Creighton has hired Holy Cross Athletic Director Marcus Blossom to replace longtime A.D. Bruce Rasmussen, who retired earlier this month.
Blossom, 41, has an expected start date of Sept. 27. His hire was officially announced Monday morning.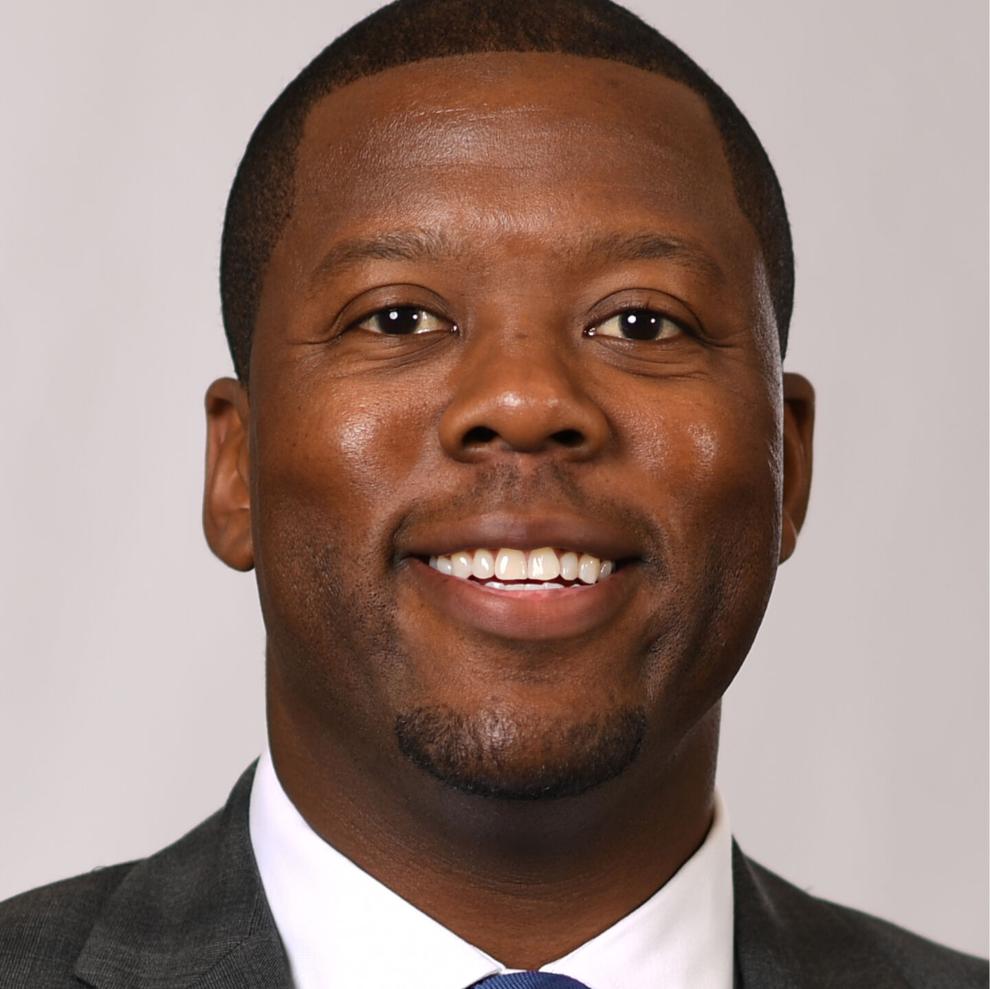 Blossom, a former basketball player at Northeastern, recently finished his second year as the Holy Cross athletic director. He's previously held senior administrative positions at Boston College and Providence.
The announcement marks the first time in 27 years that Creighton has made a change at the A.D. position.
Rasmussen was the fifth longest-tenured athletic director in Division I sports — and the longest of any A.D. in the six major conferences. He announced his plans to retire in July and worked his last day on Aug. 16.
The search for Rasmussen's replacement, led by Creighton President Daniel Hendrickson, has been underway since late July.
"Today is a historic day for Creighton athletics, our University community, and for Bluejay fans everywhere," Hendrickson said in a statement. "I am truly delighted to have Marcus directing the future of our program. We have found a collaborative and passionate leader, an individual called by faith, grounded in mission and family, familiar with Jesuit higher learning, who is committed to excellence on and off the field and court."
Hendrickson formed a six-person advisory committee that did not include any CU coaches or athletes. He hired the search firm Collegiate Sports Associates. He also appointed university general counsel Jim Jansen to the interim A.D. role.
The search process ended with Monday's hiring of Blossom.
"It's hard to contain just how excited I am to join such an incredible program," Blossom said in a statement. "Creighton doesn't just compete at the highest levels in the Big East and nationally, it does so the right way, never forgetting its priorities, values, commitment to community, and most important, the growth of student-athletes and the entirety of their experience.
"I remain humbled to follow in the footsteps of Bruce Rasmussen, a giant in college athletics and the architect of a remarkable program that I look forward to advancing."
Blossom will be the school's first Black athletic director — and the third Black A.D. in the Big East, joining DePaul's DeWayne Peevy and Georgetown's Lee Reed. Blossom is Creighton's 14th athletic director since 1922.
Blossom, who's originally from the Chicago area, was a three-time all-conference performer at Northeastern. He ranks 12th on the Huskies' all-time scoring chart with 1,475 career points.
He earned a master's degree in sport management at West Virginia and an MBA from Rhode Island. He joined Central Michigan's athletic department in 2006.
Blossom spent two years working in the NCAA office from 2008 to 2010. He was an associate athletic director overseeing the budget at Brown for two years. Then he took a similar senior administrative position at Providence, where he worked from 2012 to 2014. 
He was the chief financial officer at Boston College for five years. He also served as the sports administrator for the men's basketball program and he managed the school's broadcast team.
At Holy Cross, he installed a five-year strategic plan, the first of its kind at the school. Among the eight head coaching hires he made during his two-year tenure, Blossom brought in a new basketball coach in 2019, hiring Marquette assistant Brett Nelson.
Holy Cross, which has 27 Division I sports, also ranked first in the country in graduation rate.
"I was struck by Marcus' incredible level of thoughtfulness, preparation, and graciousness," Hendrickson said in a statement. "He is clearly and certainly a very capable administrator with a masterful grasp of both the near and long-term challenges facing college athletics.
"But he also understands the power of program culture, and will no doubt be a champion and advocate for our student-athletes. He is also the kind of passionate leader that Bluejay fans expect and deserve, and a fitting successor to an icon like Bruce Rasmussen."
Marcus Blossom's college administrative career
2006-08: Central Michigan assistant athletic director
2008-10: NCAA assistant director of championships
2010-12: Brown associate athletic director
2012-14: Providence associate athletic director
2014-19: Boston College chief financial officer
2019-21: Holy Cross athletic director
» Check Omaha.com later today for the full story or read tomorrow's edition of the Omaha World-Herald.
---