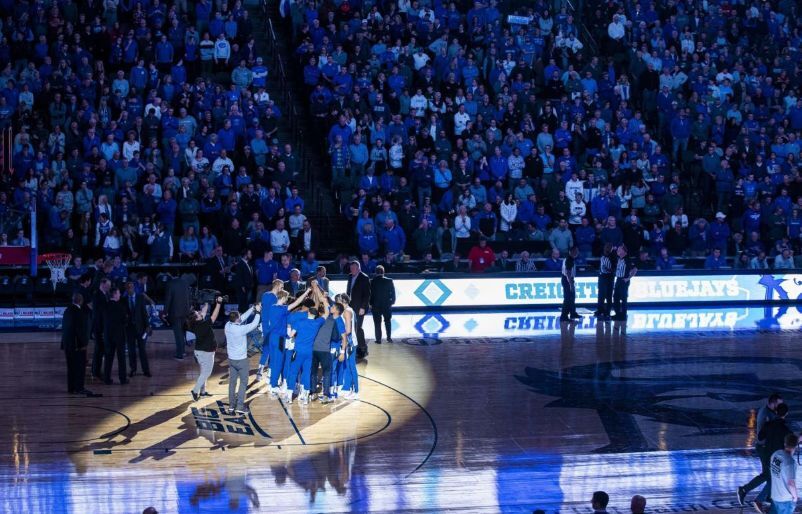 The release of the Big East's December schedule didn't extinguish the trepidation among league coaches about their chances of playing a full allotment of games this season.
They're hopeful, yes. And they could — at least for a few moments Wednesday morning — embrace the optimistic vibes that typically accompany the conference's media day.
But you can't ignore the growing challenge facing the sport amid the pandemic.
"I expect that we're likely to have disruption," Big East Commissioner Val Ackerman said during her opening remarks on the league's virtual media day. "We're all budgeting for that."
The extent of the conference's contingency plans isn't yet known. The league hasn't set a schedule for January and February because it's still assessing options and analyzing community conditions across its vast footprint, Ackerman said.
There could be a bubble. Or multiple bubbles. Or a regionalized scheduling format.
"We are looking at a variety of game formats that would be an alternative to what we're calling the travel model," Ackerman said. "If we determine that another model is safer and/or necessary, we're going to be in position to pivot to that."
For now, at least through December, the schedule isn't very different. Big East action starts a few weeks earlier than normal.
The league announced Wednesday that its teams will play four or five games before Christmas.
Creighton begins its conference slate by hosting Marquette on Dec. 14 before traveling to St. John's (Dec. 17) and Connecticut (Dec. 20) then returning to Omaha to host Xavier (Dec. 23).
The hope is that after a week off for Christmas, games will resume again Dec. 30, Ackerman said. The Big East tournament is scheduled to begin March 10 at Madison Square Garden.
But among the concerns from league coaches: the NCAA-recommended 14-day quarantine for a team that records a positive COVID-19 test.
Marquette paused practice last week due to this guideline. Villanova halted workouts in the offseason.
And even after the two-week quarantine ends, you still need time — maybe seven to 10 days — to ramp up to get back into game shape, Villanova coach Jay Wright said.
Seton Hall coach Kevin Willard said the likelihood of playing a full season is "almost impossible" if the current quarantine protocols remain in place.
That's one of the reasons why Creighton coach Greg McDermott said that he's been pushing for the league to schedule as many games as possible, as early as it can. The NCAA won't consider teams for the postseason if they've played fewer than 13 games.
As it stands now, the Bluejays have nine games from Nov. 25 to Dec. 23. They will begin their season with three contests at the Crossover Classic from Nov. 25 through 27 in Sioux Falls, South Dakota. Kennesaw State announced it will play at CU on Dec. 4. Creighton has a game set for Dec. 8 at Kansas. And it has the four league matchups in December.
The Jays plan to play Nebraska, but that date hasn't been solidified — and they could add one more nonconference home game, as well.
McDermott said the message to his team is to be ready for anything.
"We always talk 'one day at a time' in our profession, and obviously it's a coaching cliché," McDermott said. "But I don't think it rings more true than it does today."
Creighton's known schedule at this point
Nov. 26 — vs. Wichita State or Dayton
Nov. 27 — vs. West Virginia, Texas A&M, Memphis or Ohio State
Photos: History of Creighton men's basketball in the NCAA tournament
Creighton has made the NCAA tournament 21 times in program history. Here are some of the best photos taken in that time.