For a team that lost so much talent from a year ago, this season looked to be a rebuilding year for No. 12 Creighton.
But the Jays will end the regular season the same way they ended the previous five — holding a piece of conference hardware.
Creighton clinched a share of the regular-season Big East title — its sixth straight — by knocking off No. 9 Marquette 22-25, 25-17, 25-19, 25-17 in front of 2,504 at Sokol Arena.
The Bluejays (23-4, 16-1) can clinch the Big East title outright with a win Sunday at home over DePaul (14-15, 6-11).
They clinched the No. 1 seed in the Big East tournament next weekend in Milwaukee with the season sweep of the Golden Eagles.
It was Creighton's first win over a top-10 team at home in nine tries and its seventh straight over Marquette (25-4, 15-2).
"Starting in the second set, we were like, 'We can play way harder than this,' " Bluejay setter Madelyn Cole said. "And I think it showed after that."
Jaela Zimmerman led the Jays with a career-high 18 kills and Keeley Davis added 12, and the Bluejays outblocked the Golden Eagles 15-5.
Naomi Hickman had 10 stuffs, bringing her season total against Marquette to 21 after a career-high 11 in a five-set win over the Golden Eagles in October.
Sophomore Annika Welty, playing in just her third match of the season after rehabbing from an injury, had a career-best eight kills to go along with six blocks.
After committing eight errors in Game 1, the Jays had just 12 in the final three sets to help complete the comeback.
Cole, who tallied five kills, five blocks and 48 assists, said nerves may have played a role early.
"I just think we weren't being as physical as we can be, and we kind of focused on that," she said.
Megan Ballenger, who registered seven kills and five blocks, said cleaning up the mistakes after the first set helped the Jays gain momentum the rest of the way.
"I think errors kind of toppled on top of each other in that first set, and in the next sets, I don't think you saw that as much," she said. "It was like we'd sideout first ball or second ball at least, and we kind of went on runs."
Creighton coach Kirsten Bernthal Booth called the win a total team effort. The Jays bounced back after getting "punched" in the first set, she said, and then took control in the final three.
She singled out Cole for praise.
"One of the things Cole's done so well this year is just distributing to all of her hitters, and you saw that tonight that she trusts all of them and herself finally. That's what makes this team pretty special," Booth said.
Golden Eagles coach Ryan Theis said he wasn't sure why his team has had such a hard time overcoming Creighton, which has given Marquette two of its four losses this year.
The Golden Eagles own road wins over then-No. 4 Wisconsin and No. 9 BYU and had won 10 straight matches since their last loss to the Bluejays.
"I think often times (the Jays) are giving us their best game," Theis said, "and I don't know if we're necessarily reciprocating that."
Marquette (25-4, 15-2)............25 17 19 17
At Creighton (23-4, 16-1).........22 25 25 25
MU (kills-aces-blocks): Hannah Vanden Berg 11-0-2, Lauren Speckman 0-1-0, Hope Werch 12-1-1, Allie Barber 13-0-1, Gwyn Jones 5-0-1, Sarah Rose 0-2-0, Martha Konovodoff 0-2-0, Claire Nuessmeier 0-0-2, Ellie Koontz 2-0-1.
CU: Keeley Davis 12-1-3, Jaela Zimmerman 18-1-0, Madelyn Cole 5-0-5, Megan Ballenger 7-0-5, Naomi Hickman 7-0-10, Brittany Witt 1-0-0, Annika Welty 8-0-6, Makenna Krause 0-1-0.
Set assists: MU 40 (Rose 19, Speckman 18, Konovodoff 2, Werch 1), CU 57 (Cole 48, Witt 4, Zimmerman 3, Grace Nelson 1, Krause 1). A: 2,504
---
Photos: Creighton volleyball over Marquette
Creighton vs. Marquette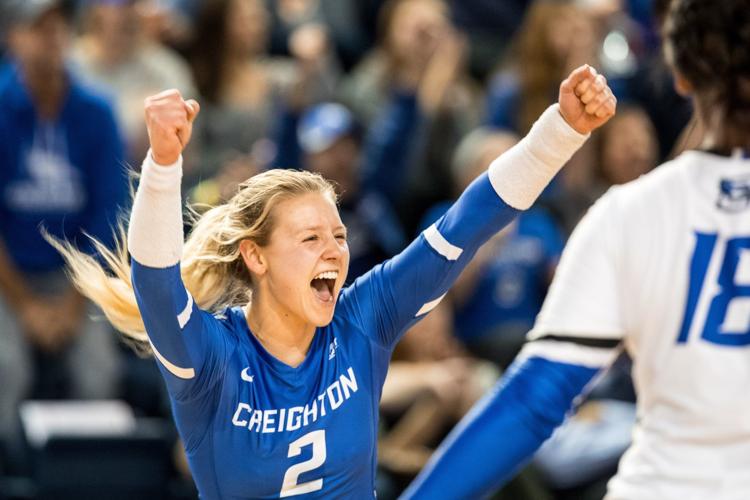 Creighton vs. Marquette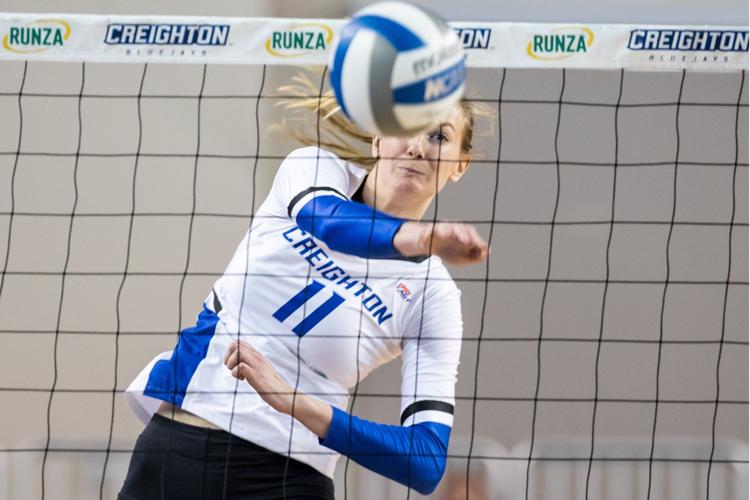 Creighton vs. Marquette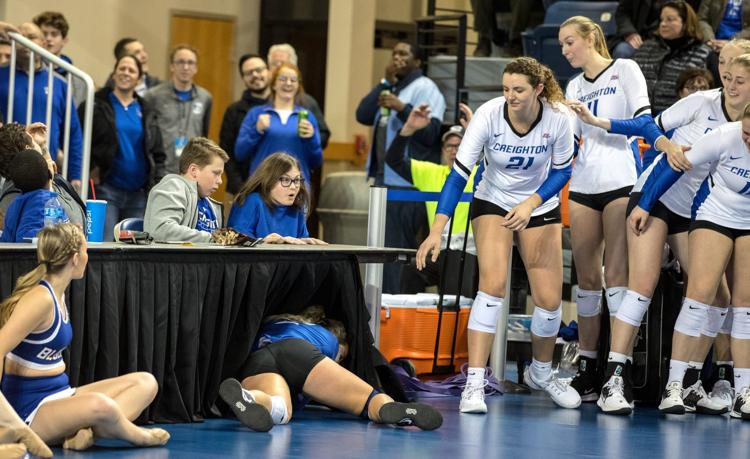 Creighton vs. Marquette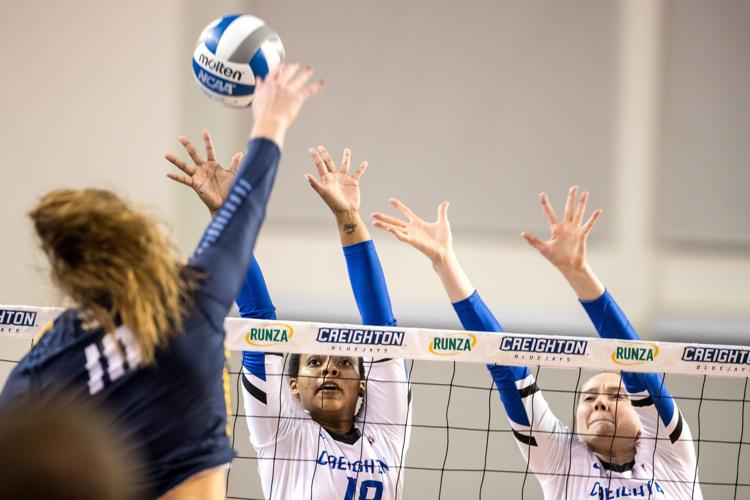 Creighton vs. Marquette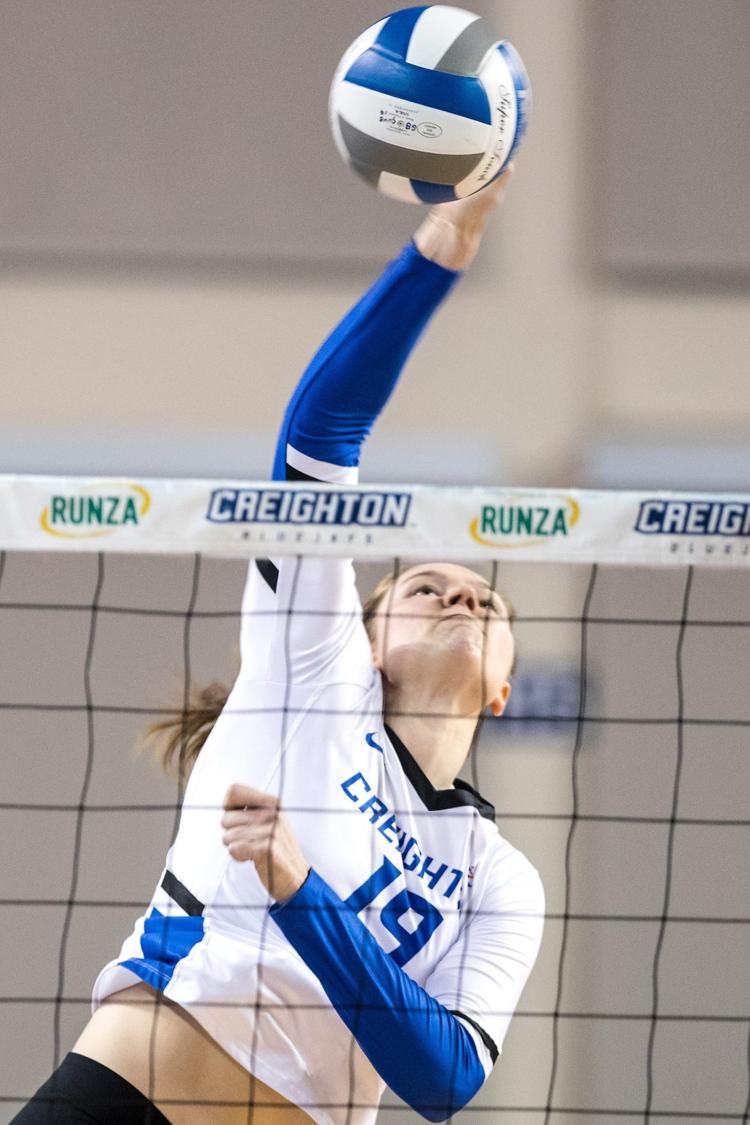 Creighton vs. Marquette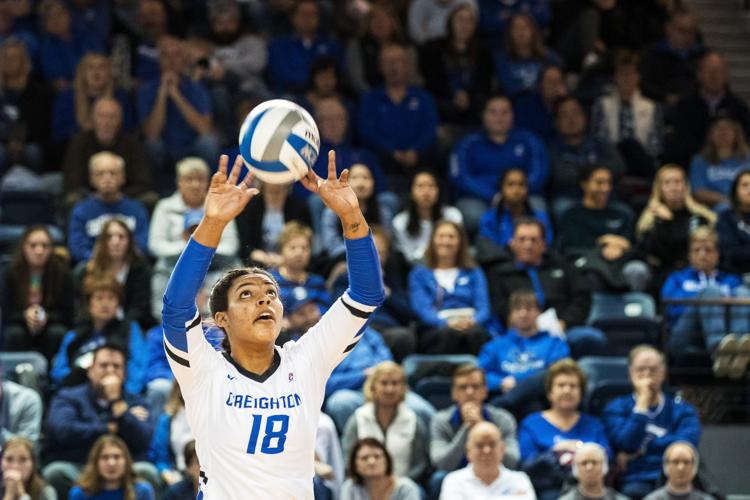 Creighton vs. Marquette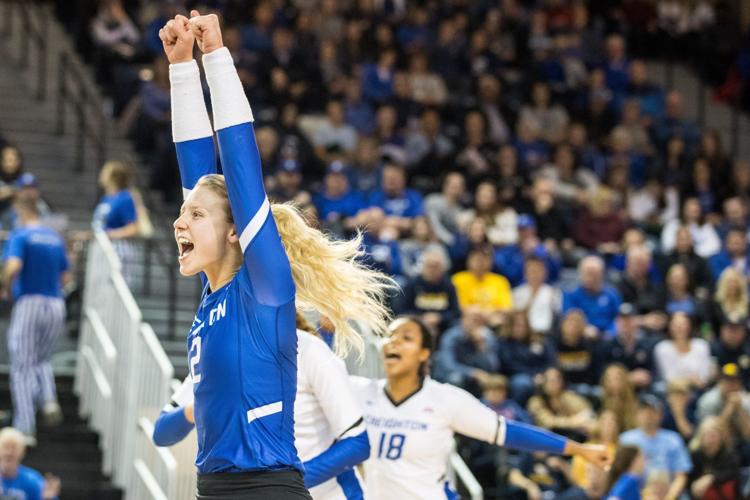 Creighton vs. Marquette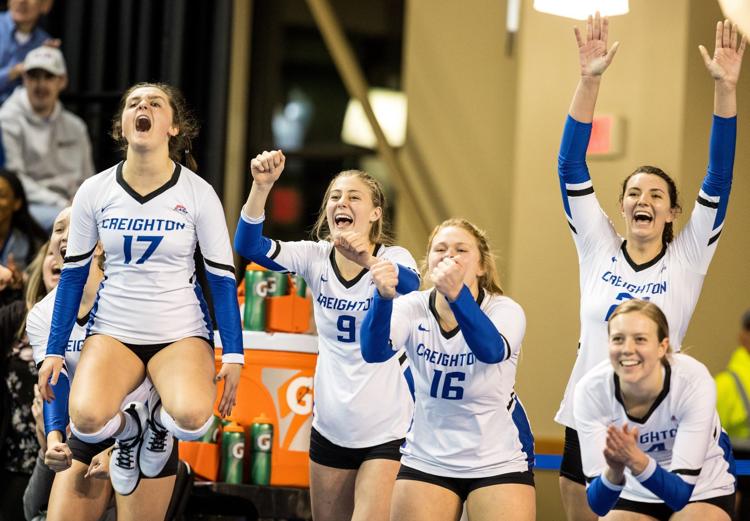 Creighton vs. Marquette
Creighton vs. Marquette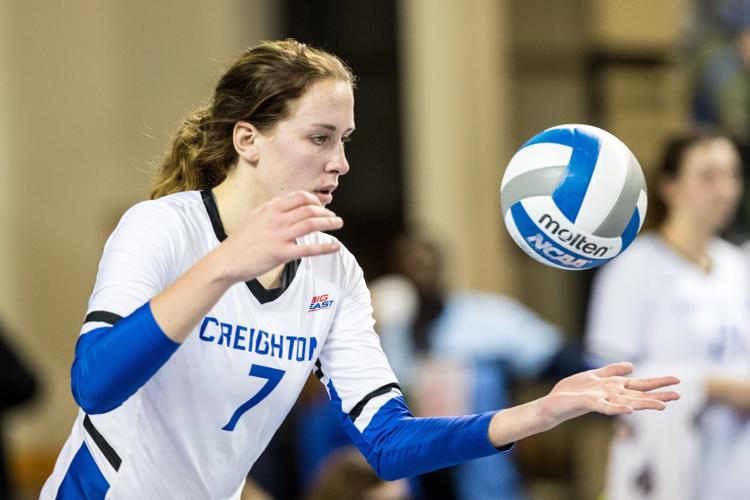 Creighton vs. Marquette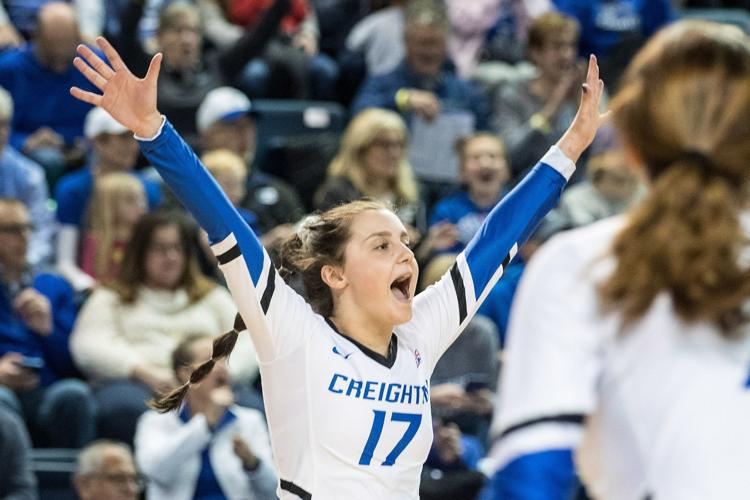 Creighton vs. Marquette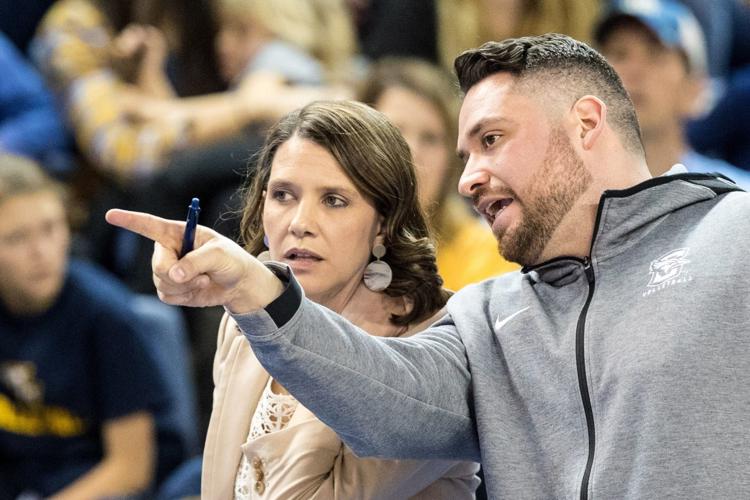 Creighton vs. Marquette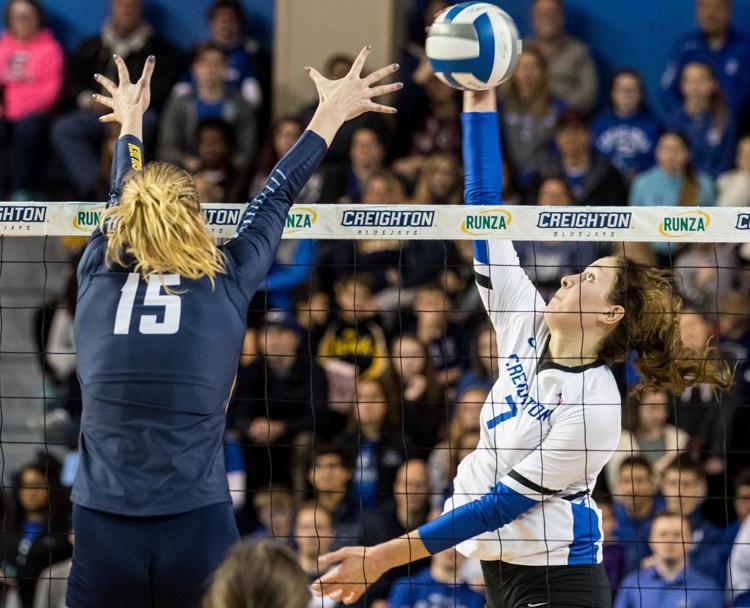 Creighton vs. Marquette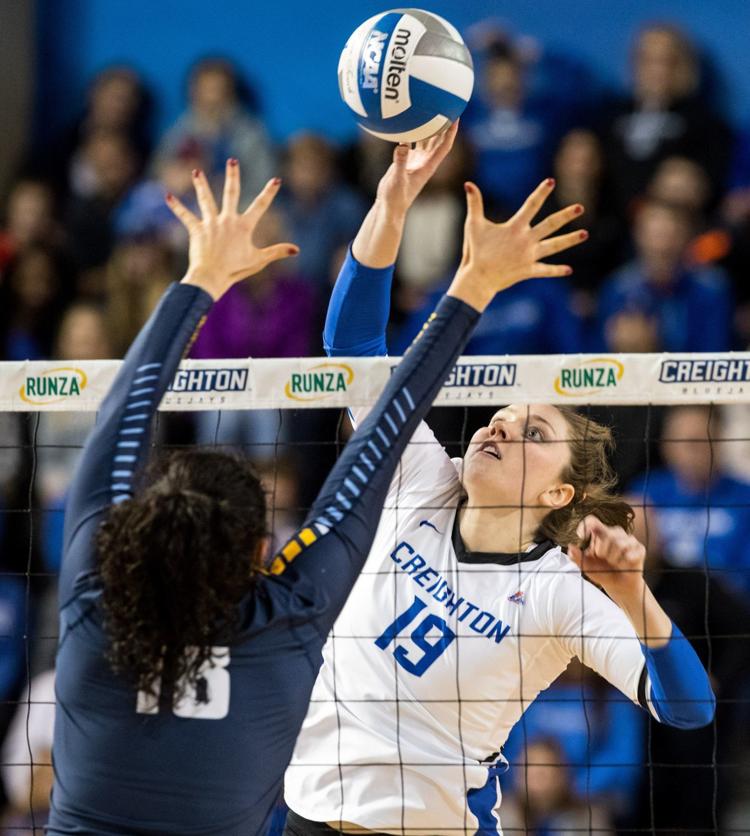 Creighton vs. Marquette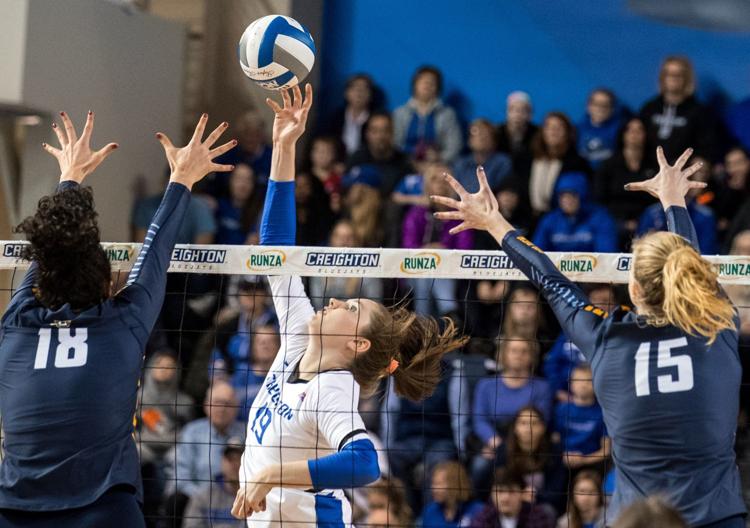 Creighton vs. Marquette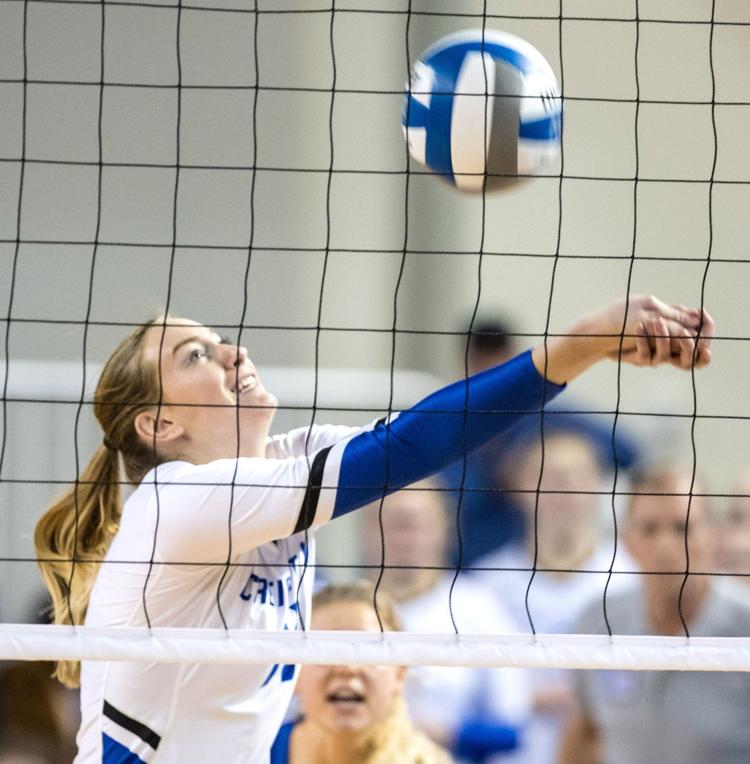 Creighton vs. Marquette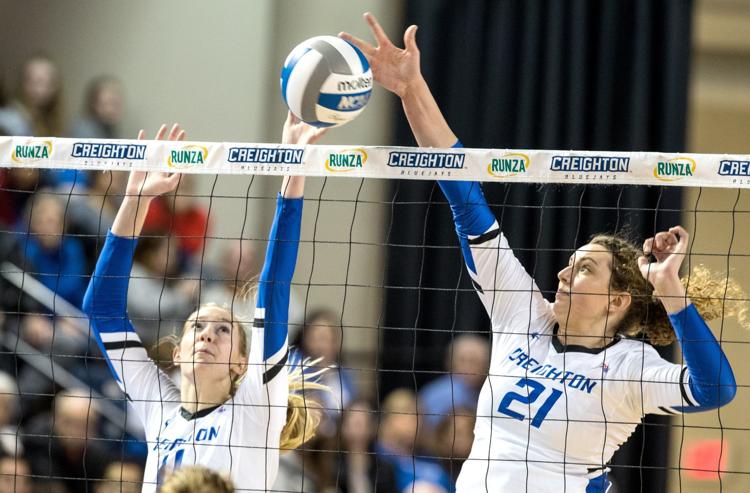 Creighton vs. Marquette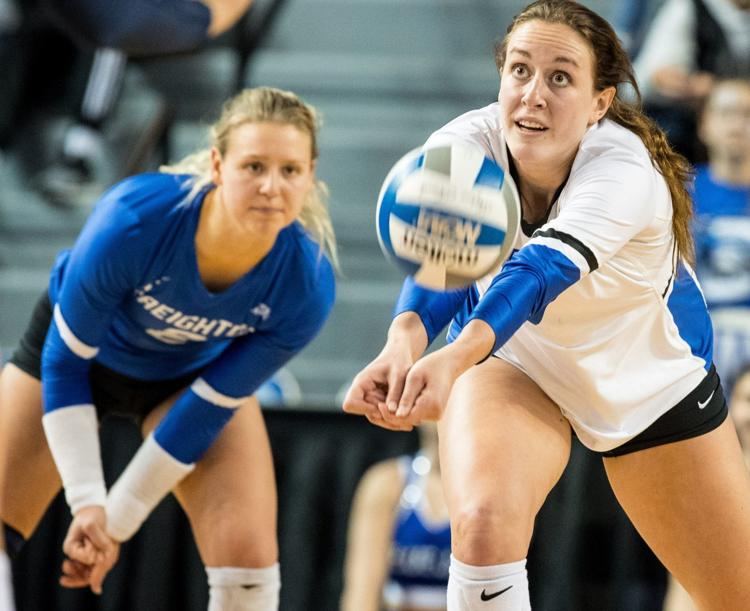 Creighton vs. Marquette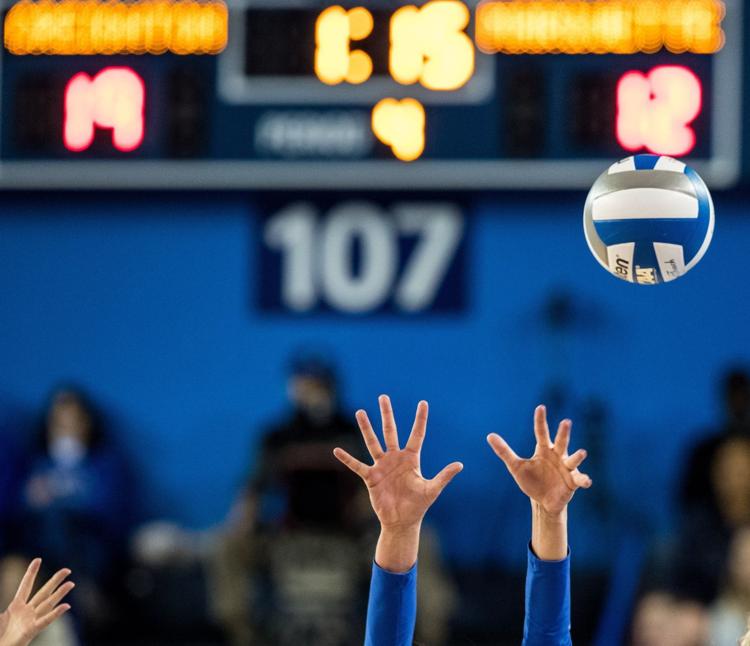 Creighton vs. Marquette