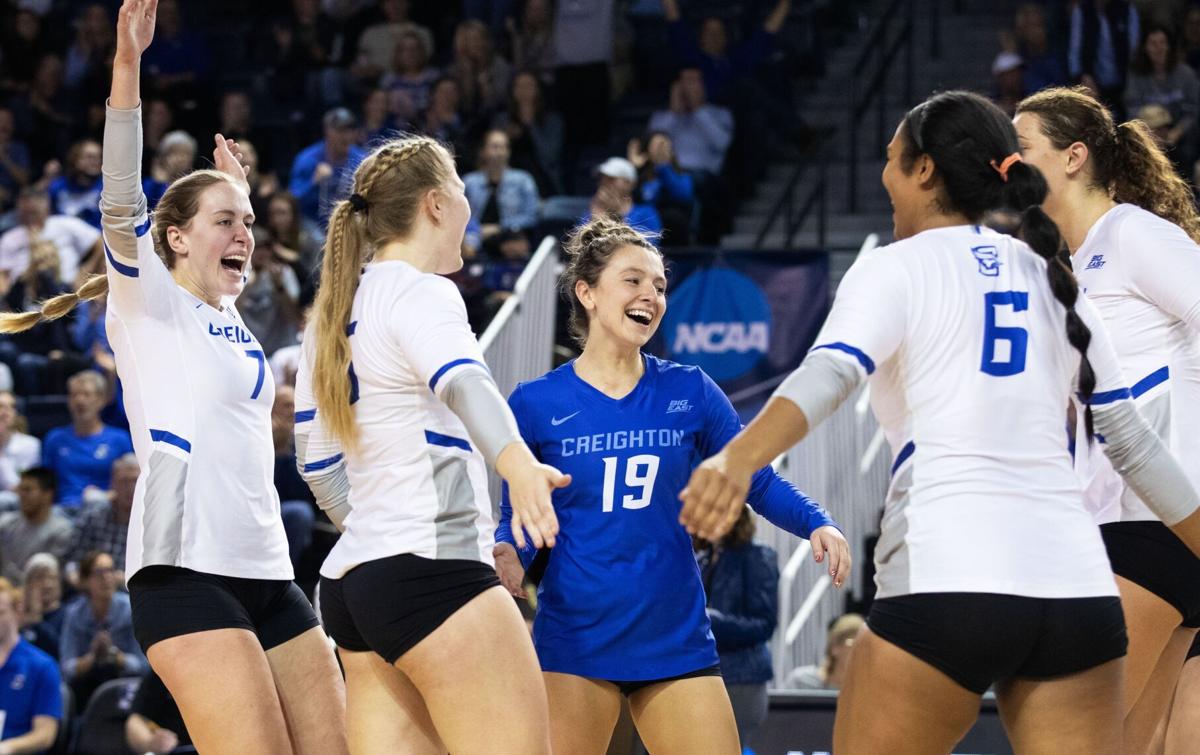 Creighton's players stood together, steps away from their injured captain, and started talking about what the team's unquestioned leader would be telling them right then if she weren't curled up on the floor in pain.
They reached a consensus pretty quickly.
They weren't able suppress all of the emotion in that moment Thursday — they watched as a tearful Jaela Zimmerman, unable to put any weight on her left leg, was helped off the court and guided toward the locker room.
But they vowed to channel the competitive spirit and the uplifting energy of their beloved senior leader. They were going to win that match the Zimmerman way.
The response was almost immediate. And emphatic. It wasn't too long before No. 14 overall seed Creighton had completed a 25-21, 25-15, 25-13 sweep over Ole Miss in the first round of the NCAA tournament.
"One of the first things we said in our huddle right after she went down — we said, 'Do it for Jaela,'" freshman Norah Sis said. "I think right away we all went out swinging because we know that's what she would have done and that's what she would have expected us to do."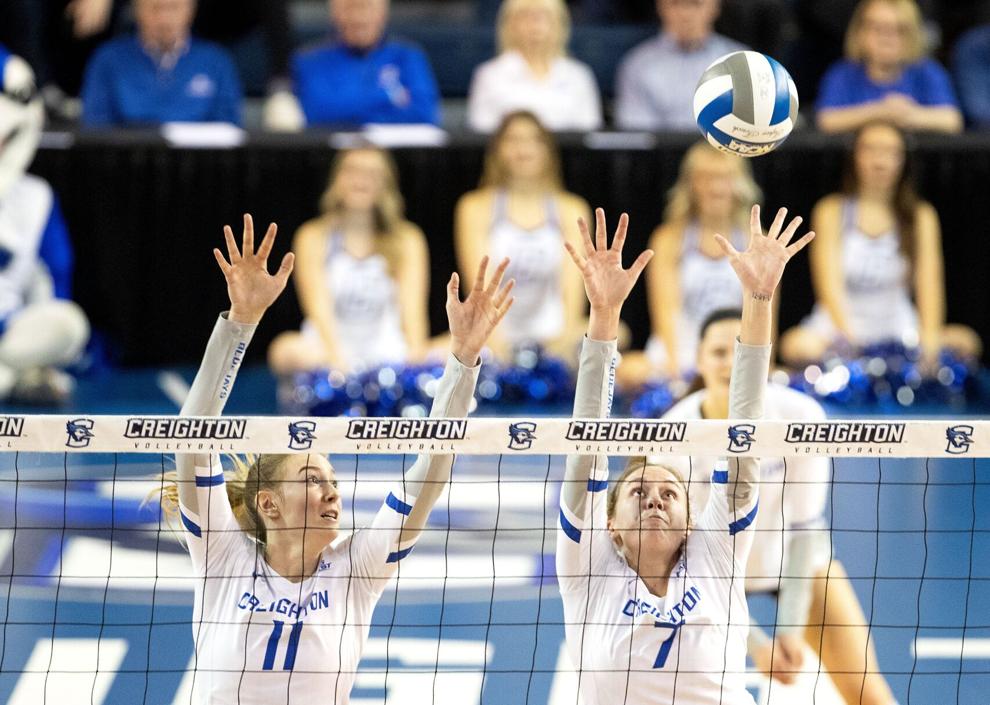 It's unclear if the Jays (31-3) will have to take the same approach Friday.
They'll play Kansas in the NCAA tournament's second round at 7 p.m. inside Sokol Arena. Zimmerman's status is unclear — the three-time All-Big East performer is expected to undergo further tests Friday morning.
It was early in the second set, following a long rally, when she immediately grabbed her left knee as she fell to the floor. Then she pounded the court with her left hand as athletic trainers rushed over.
The scene was stunning — a raucous arena full of 2,351 fans suddenly fell silent as both teams' players cleared the court.
"When severe adversity hits, and we had severe adversity at that moment, a team that doesn't trust and love each other can fall apart," CU coach Kirsten Bernthal Booth said. "But I knew this team would rally."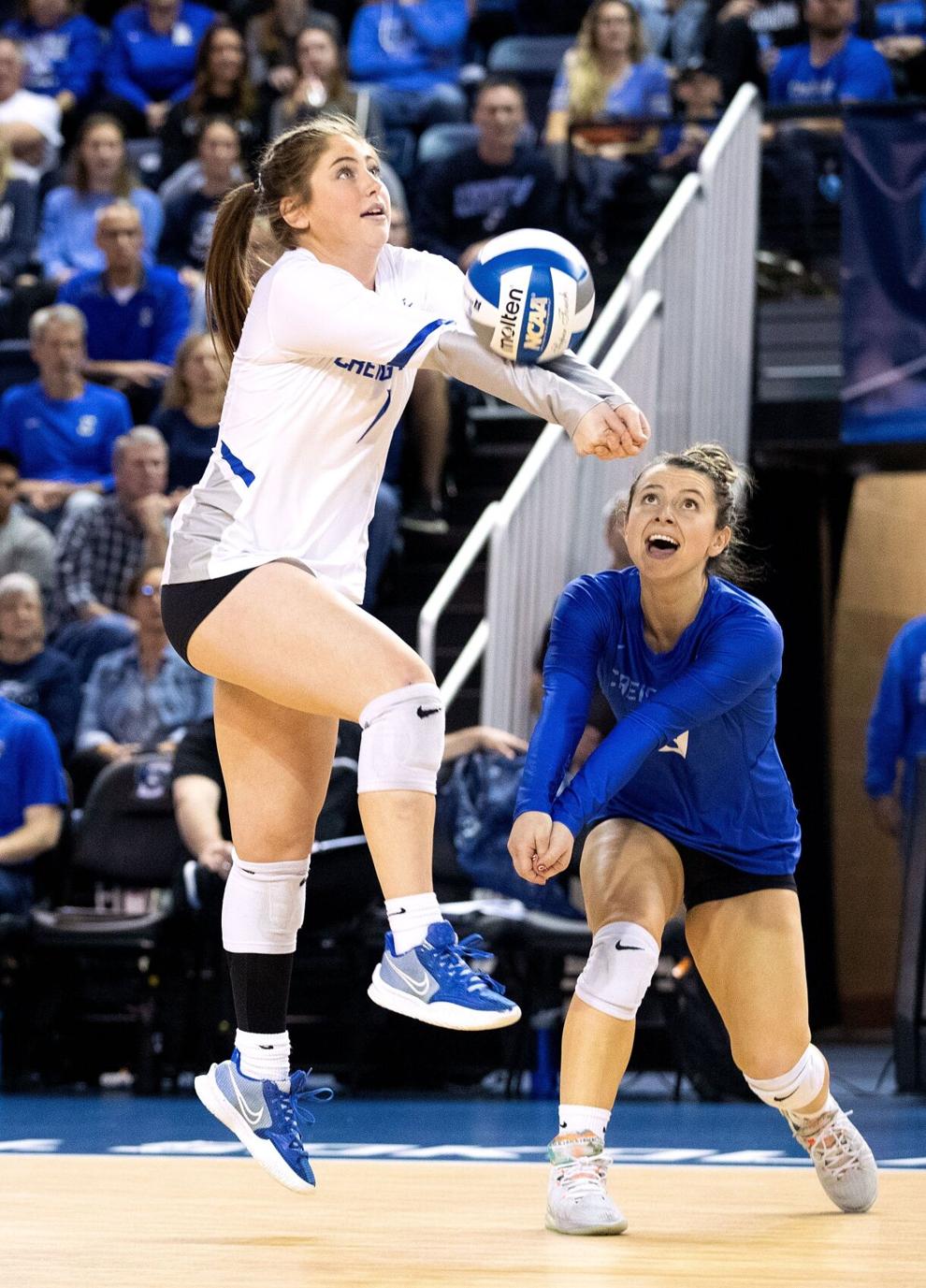 It didn't take long. Five points was all.
Then the Jays found another gear, much in the same manner that the unflappable Zimmerman often has during her career when she's carried CU to big wins with her dynamic all-around game.
Creighton elevated its defense and found its serving touch. Sis went off, recording five kills and a block during the latter portion of the second game. Junior Keeley Davis moved from the right side to the pin with no issue. Junior Kiana Schmitt came off the bench to take Davis' spot and finished with four kills on five swings.
The Jays won 12 of the final 15 points in the second set to take a 2-0 lead over the Rebels (21-9). Then they raced to a 9-2 start in the third game, putting that set — and the match — away with a 10-2 surge to go ahead 20-10.
Booth said CU played as well offensively as it has all season — a clean match, she said. Once they adjusted to Ole Miss' fast-tempo attack, the defensive highlights started piling up. The Jays played "inspired" ball, Booth said.
But it was difficult to celebrate afterward. Because they didn't get to do it with Zimmerman by their sides.
"Jaela has been such an integral part of this year and many other seasons," Booth said. "We're hurting for her."
---