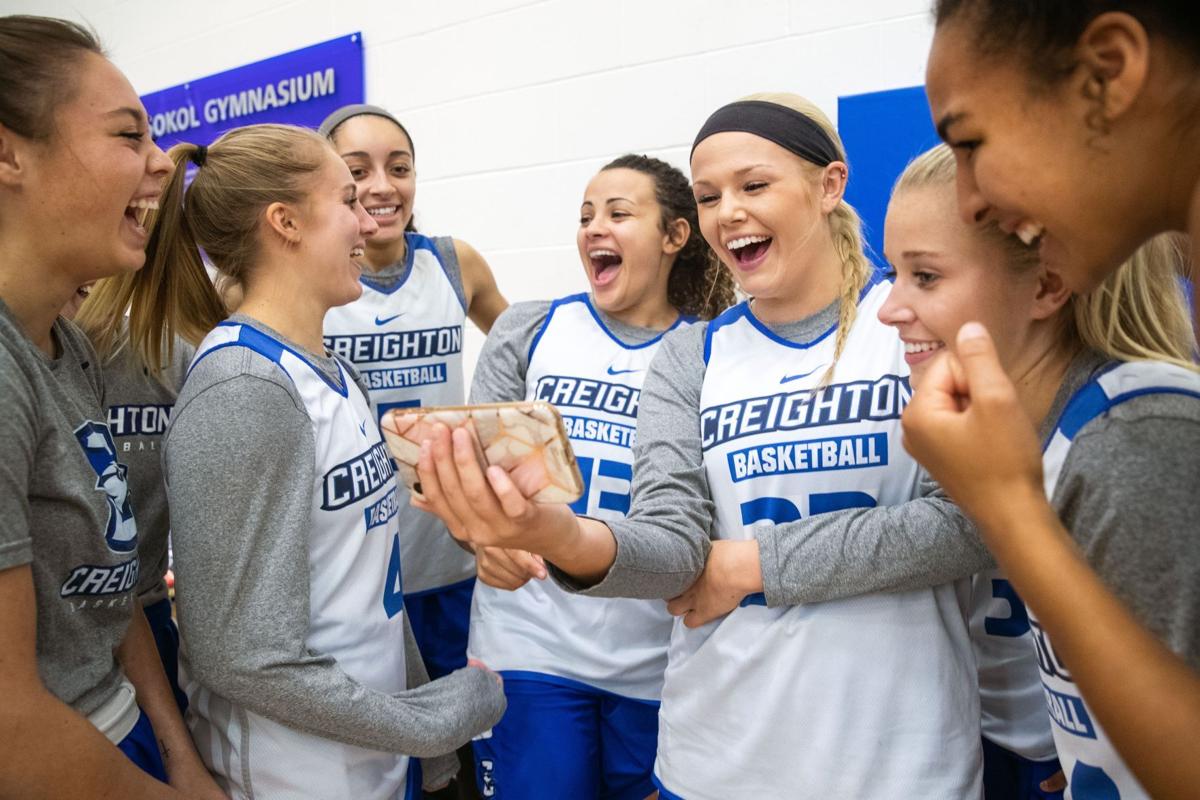 When Creighton women's basketball players logged on to Zoom for team bonding sessions this summer, they often found they were discussing the same social justice topics that were dominating the national conversation.
It happened during phone calls between teammates. And in texts or in FaceTime conversations.
The Bluejays made an effort to explore their varying viewpoints and expand their perspectives after the May killing of George Floyd and the subsequent protests across the country.
So it wasn't unnatural for junior Rachael Saunders to sit across from NBA veteran and former Bluejay Kyle Korver to share her thoughts on issues of race and inequity on Oct. 25. The same held true for sophomore Mykel Parham, who was part of a similar panel one week later with another CU NBA representative, Anthony Tolliver.
"Getting up on the stage, it was nice knowing I've had this conversation numerous times with a lot of different crowds of people, and that includes my teammates," Parham said.
And the Jays say they're better because of it, too.
They're set to start their regular season Wednesday with a home game against Drake. It's a much-anticipated opener, considering last season's abrupt cancellation of the postseason and the pandemic-related restrictions this summer. But it's also a chance to see how close this group is after heartfelt conversations seemed to strengthen the team's bond throughout the summer.
"Not only did we learn a lot about each other," Saunders said, "but we kind of grew together in the sense that we were like, I fully respect your opinion and this is how I see it from my point of view, and vice versa."
And they showed their support while a couple of teammates took public stands.
Parham helped organize a campuswide demonstration early in the semester, where she and a few hundred students tried to raise awareness about police brutality. She's the treasurer of Creighton's African American Student Association and the diversity and inclusion officer for CU's student-athlete advisory committee.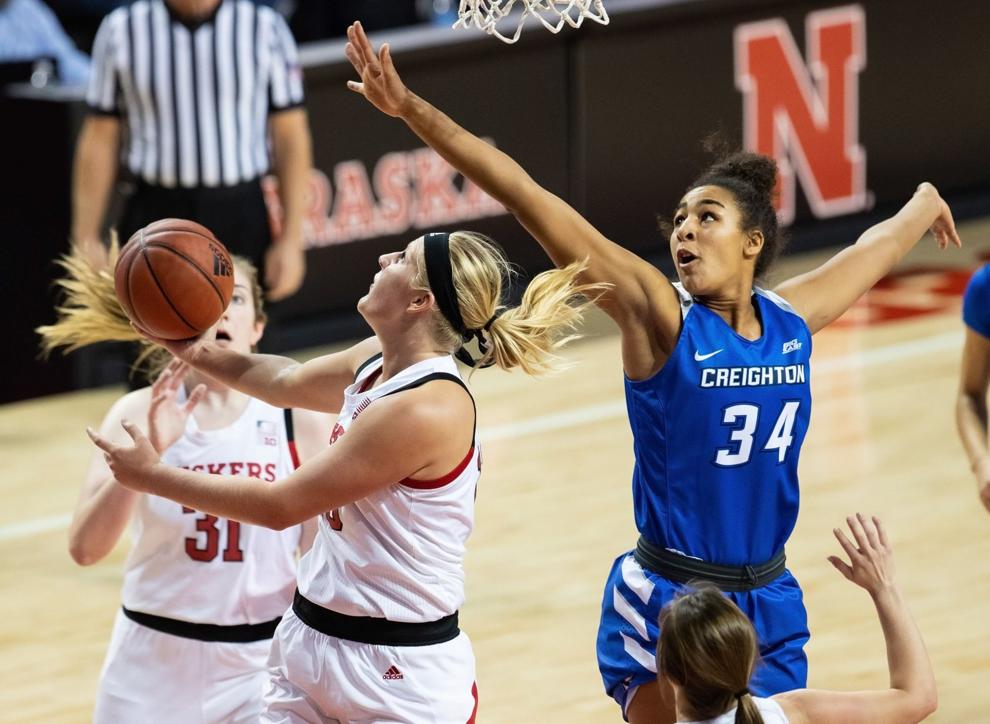 Saunders is the co-president of Creighton's SAAC, one of 32 members of the NCAA's women's basketball student-athlete engagement group and part of the Big East's name, image and likeness working group.
She helped plan the social justice talks with Korver, Tolliver and former Bluejay Josh Dotzler. They sat at center court inside Sokol Arena for the discussion. They invited students to attend, and the video feed was broadcast online.
One clip from Korver went viral and logged more than 1 million views. And the reaction to a conversation about emotional issues wasn't all positive from those who followed — Saunders consumed a lot of the feedback, good and bad.
But her teammates had her back, she said.
And that meant a lot, especially as Saunders and Parham stepped into a spotlight outside of the competitive arena.
"We have come to the conclusion or the idea that we're going to support each other no matter our political views, or views on different issues," Saunders said. "Our teammates, they were like a stronghold, in the sense that no matter what was happening or said on Twitter or Instagram, I knew they were behind us."
Photos: Leading scorers for Creighton women's basketball since 2000
Who has paced the Creighton women's offense over the last several years? Find out in our gallery of the Jays' top scorers since the turn of the millennium.