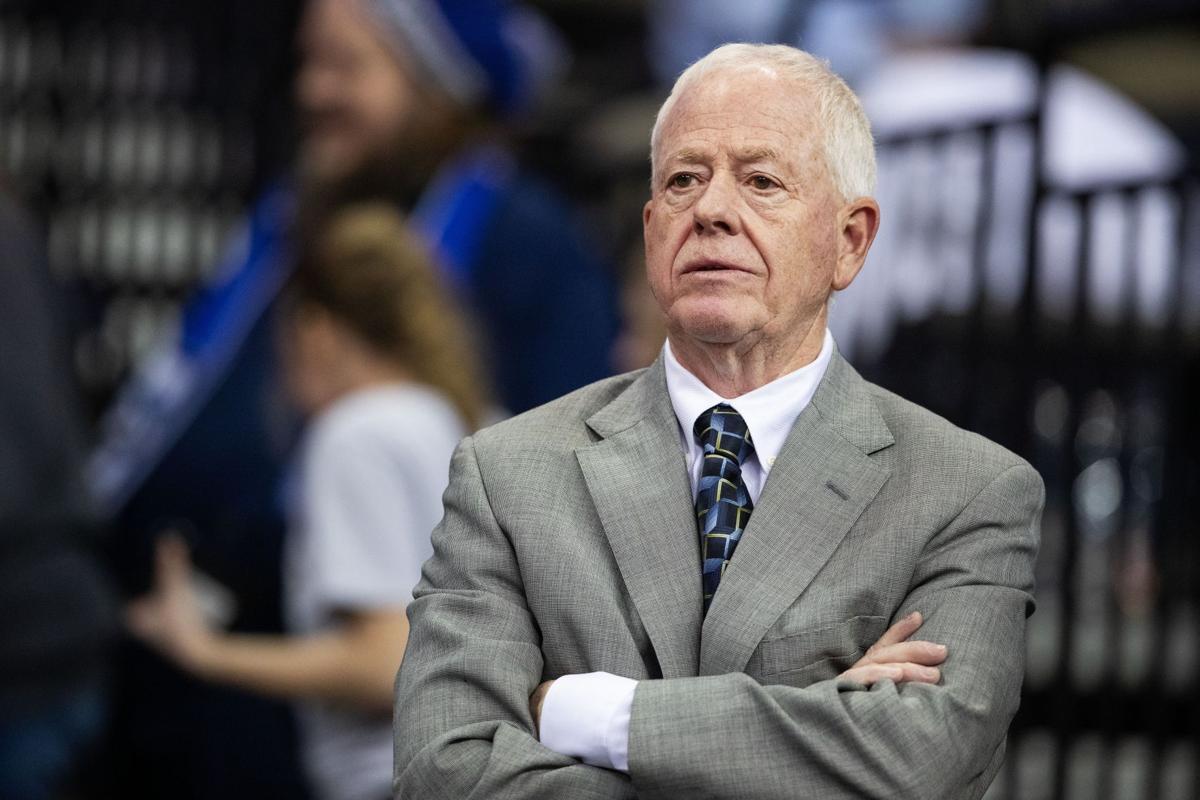 Creighton athletes haven't been on campus since March due to the coronavirus, and it's increasingly likely they won't return until the start of fall semester next month.
At this point, the campus remains closed to individuals not deemed critical to the university's academic mission.
Just a handful of athletic department personnel fit those parameters, Athletic Director Bruce Rasmussen said.
He hasn't been to his campus office for months. There are staffers who occasionally stop by the facilities for general upkeep. Athletic trainers can work on site, too. But that's about it.
"The athletic part of campus is pretty deserted," he said.
Rasmussen isn't in a hurry to change that.
Many schools, especially those with big-budget football programs, have invited athletes back on campus since the NCAA began permitting voluntary workouts in June. Starting Monday, Division I basketball teams are allowed to conduct full-squad workouts.
But the majority of conferences are drastically revising their fall sports calendars in the wake of the pandemic. Delays, postponements, cancellations.
Rasmussen said he supported the Big East's decision last week to scrap the nonconference portion of the 2020 season for its fall teams — mainly because it gives Creighton and its peers more time to assess the state of college athletics.
No change to the original fall schedule would have meant that the Bluejay soccer and volleyball teams — to adhere to testing and quarantine guidelines — needed to start reassembling this week, Rasmussen said.
That's a difficult request — and maybe even an unfair one — Rasmussen said, given the uncertain status of their seasons.
"In essence, by eliminating nonconference competition, it gives us 10 more weeks to evaluate," Rasmussen said. "And it allows us to bring back the student-athletes at the same time as the student body — they can go through the same protocols."
Creighton's fall semester is scheduled to begin with in-person classes Aug. 17. Move-in dates for students are a week earlier.
But it is all subject to change.
College leaders, especially in sports, will be closely watching the statistics on the coronavirus, and making their decisions based on the data, Rasmussen said.
What's the transmission rate on campus? Which way are the community's positive test numbers trending? What's the status of capacities at local hospitals?
"What happens from a health standpoint in the state of Nebraska, in the Midwest and in the country — that's going to dictate what everybody does," Rasmussen said. "It isn't going to be us at Creighton, it isn't going to be the Big East, it isn't going to be the NCAA."
That doesn't mean he intends to stop trying to craft possible blueprints for CU athletes to safely play sports this fall or winter. You have to be prepared for everything, he said.
So Rasmussen and his staff will put together dozens of plans, covering dozens of scenarios, with dozens of contingencies.
But it's unclear what's coming next.
"You have to be able to balance trying to run a program with what's best for the student-athletes," Rasmussen said. "If we don't have competitive sports this year, we'll find a way to deal with it.
"But we also owe it to our student-athletes, and our coaches and our fans to say ... we did everything within reason to give them an opportunity to practice and compete."
---
The past 10 years of Creighton baseball
Be the first to know
Get local news delivered to your inbox!