Approaching the midway point of the second half at DePaul last weekend, Creighton trailed by five points and looked like it needed a spark.
That's when the CU bench left its mark.
Sophomore Shereef Mitchell twice found freshman Ryan Kalkbrenner for easy buckets — and a third link-up between the two forced the defense to collapse and created a driving lane for Marcus Zegarowski's layup. Mitchell and senior Alex O'Connell each picked up steals. Kalkbrenner got a block.
The Bluejays flipped momentum with a 9-0 run in the 69-62 win, and their reserves played major roles in it.
But four days later? No. 15 Creighton didn't get that same bench boost during an 86-79 loss to Georgetown.
CU backups nearly combined for more turnovers (five) than points (six). And the Hoyas made their biggest first-half run — a 19-6 surge — when CU began subbing to get its starters some rest.
"Our bench has been really good this year for the most part," coach Greg McDermott said. "(Wednesday) we weren't perfect and we made some mistakes. But some of those guys are new to our program, and it takes a little time."
The question is, how much time will it take the reserves to find consistency in their roles?
Kalkbrenner, O'Connell and sophomore Antwann Jones are all playing for the first time in this program. Mitchell logged minutes sparingly as a rookie last year. Jacob Epperson is a junior but has missed extended time with injuries.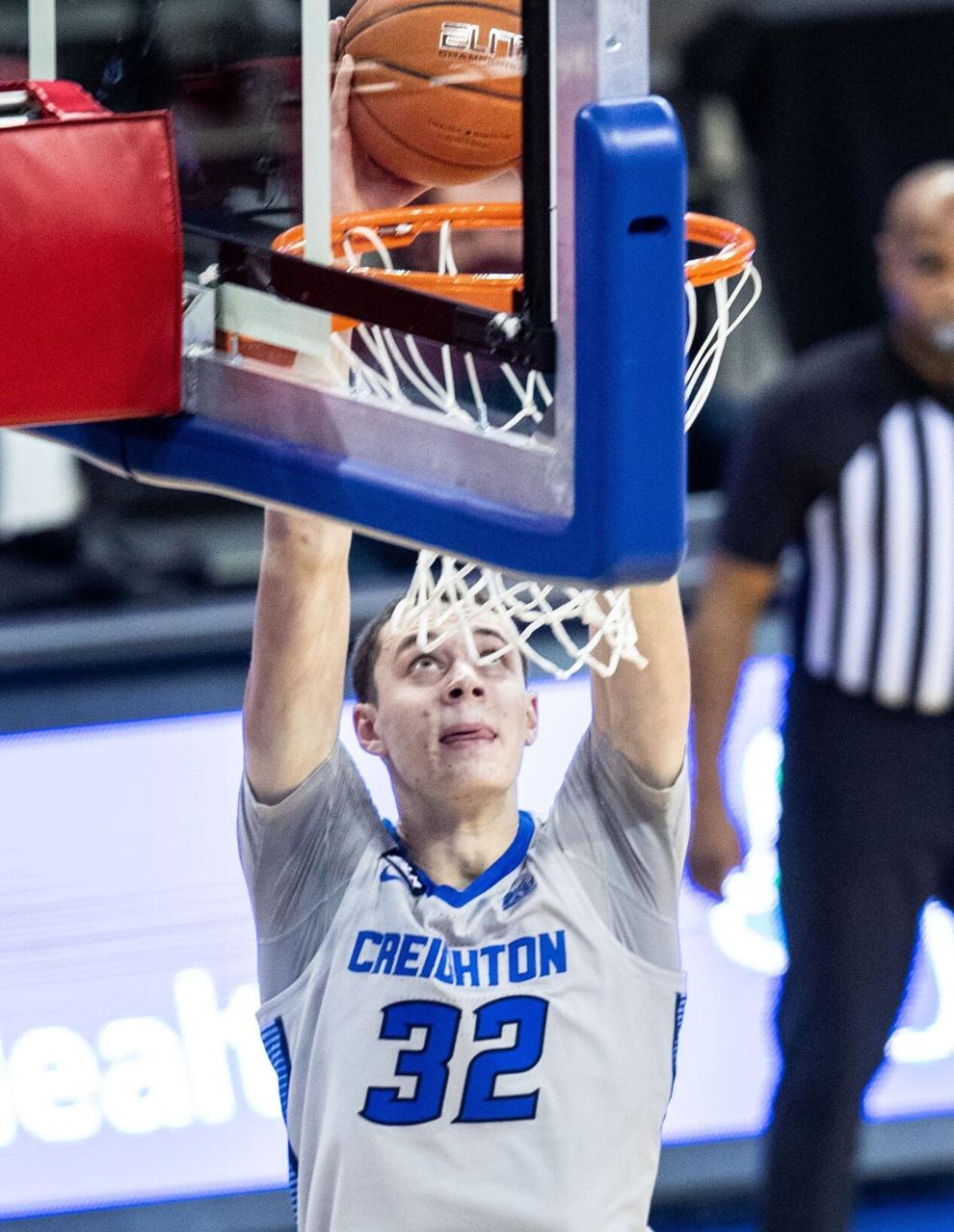 So they're learning, and they've been forced to do it during many high-pressure moments — since the Jays (13-5, 9-4) didn't get a full nonconference slate to help groom them.
Mitchell and O'Connell have been dealing with foot injuries lately, too. Epperson is battling a knee issue.
But what's indisputable: When the reserves are locked in, they've elevated the potency of CU's attack.
Creighton is 11-0 when its bench combines for at least 10 points this year.
Jones had 13 points to help flip momentum against Xavier during a 66-61 win in December. The reserves combined for 33 against Seton Hall on Jan. 6. Mitchell stepped in for an injured Zegarowski and led CU to a 97-79 win over St. John's three days later — O'Connell dropped 16 points in that game, too. Kalkbrenner scored 10 points and grabbed four rebounds against UConn on Jan. 23.
And there was the DePaul victory last weekend.
"We need them," McDermott said.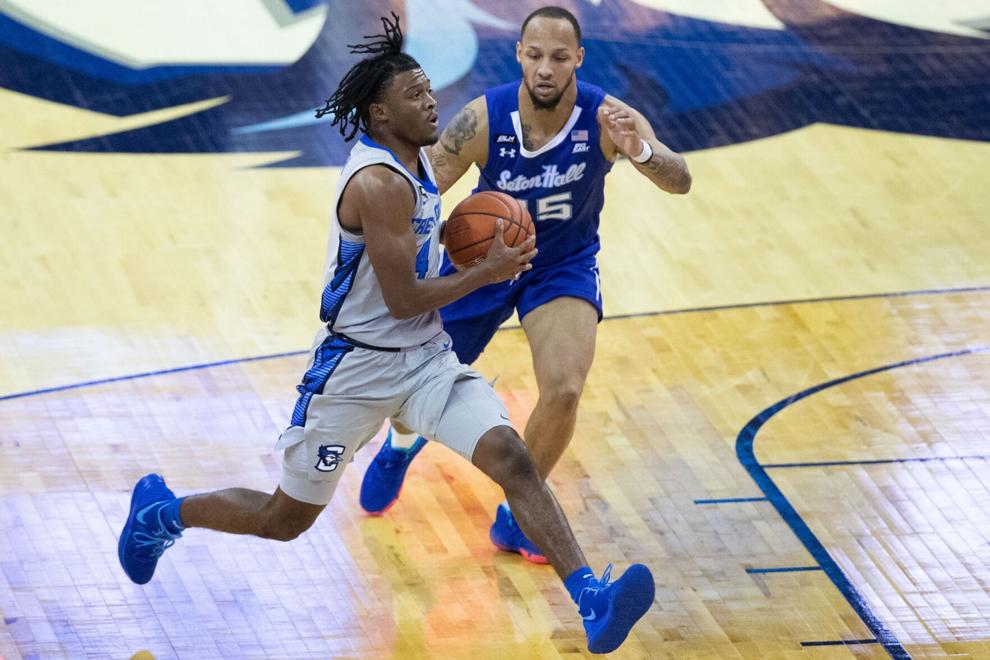 But the standards for playing time are high. If Creighton's bench is mistake-prone during games, McDermott and his staff will be hesitant to go back to them. Mostly because the starting five are so experienced and reliable.
That stick-with-the-vets formula worked at Providence and Seton Hall, when CU dominated the second halves in both. Even against Kansas, the starters nearly rallied late to force overtime in a 73-72 defeat.
"Our expectation is they know what to do, and they know how to do it," McDermott said of the reserves. "If you go out there and you execute it, you're probably going to play a little bit more. And if you don't, as a coach, I'm probably going to go with guys that have done it and guys that have been there."
That said, the starters haven't always been sharp, either.
Their mistakes helped Georgetown gain confidence early. They started slow against Providence two weeks ago. They'll face a Marquette (9-9, 5-7) team Saturday that opened the second half of an 89-84 Dec. 14 win over Creighton by scoring on 10 of its first 13 possessions, mostly against CU's top group.
Senior Mitch Ballock said after Wednesday's defeat that he and the team leaders need to set better examples when it comes to consistency, attention to detail, decision-making and effort.
"At the end of the day, we've got to start making some changes. And that starts at the top," Ballock said. "When (the veterans) do that, the other guys will follow."
---
Photos: Georgetown at Creighton