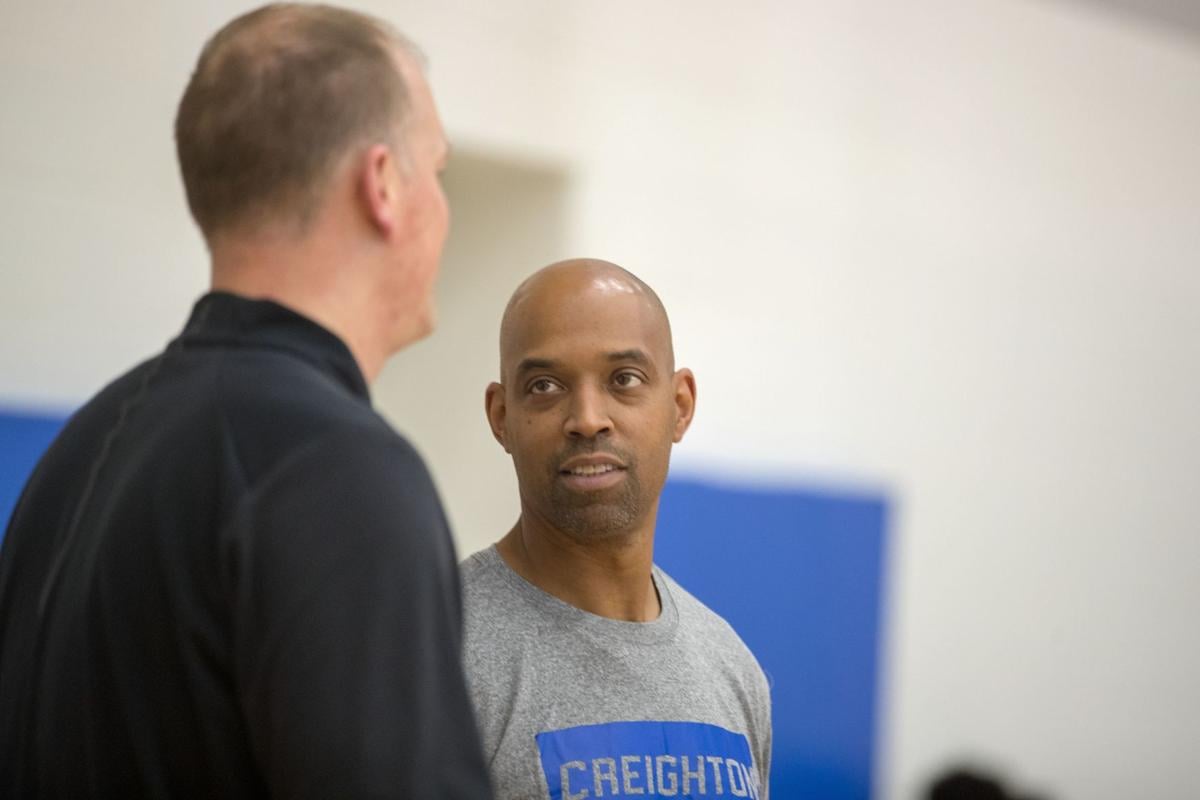 Creighton assistant coach Terrence Rencher sat at the computer during a recent Zoom call, staring at the faces of more than a dozen of the Big East's minority men's basketball assistants.
He's a 47-year-old black man who's had to grapple with examples of racial injustice since his childhood days growing up in the Bronx, New York.
People getting treated differently based on the color of their skin? That issue was on Rencher's mind before the killing of George Floyd sparked nationwide protests, and it'll be on his mind once much of the country's focus shifts to the next crisis.
But Rencher hadn't been sure how to follow through on his own impulse to address the problem.
Then he teamed up with all of those Big East assistants — and they soon had an idea.
On Monday, they unveiled it: the Coaches For Action advocacy group. Twenty-one minority assistants are the charter members.
"We saw how everybody's mindset aligned," Rencher said. "The big thing was like, why do we have to wait on anybody else to lead us?"
All they needed were a handful of Zoom calls. They'd soon identified three specific goals for the coalition to target immediately.
The group is asking Big East basketball programs to conduct voter registration drives in their communities in October. It's putting together a scholarship fund at each league school to help pay for the education of first-generation minority students. And it's asking Big East administrators and athletic directors to allow for men's hoops teams to wear a Black Lives Matter patch on their jerseys this year.
"We hope to help people — help some people understand, help others maybe get through some situations, help provide opportunities for young people," said Rencher, who was hired by CU in November.
There are other ideas, too.
Lots of ideas, actually, Rencher said. But that's a good thing. New initiatives will help Coaches For Action continue to share its message.
Because Rencher knows there will be a time in the near future when protesters aren't out raising awareness for racial equality, when community leaders aren't making headlines with their calls for change. It might soon feel to many like things are back to normal — but he said the old normal isn't good enough.
He and the Big East's other minority assistants hope to do something about that.
"We've been here before, but it's kind of been, well, life goes on," Rencher said. "We want to keep the issue in front of the public. We've got to keep this on the forefront."
Photos: Creighton faces Seton Hall with Big East crown on the line
Be the first to know
Get local news delivered to your inbox!