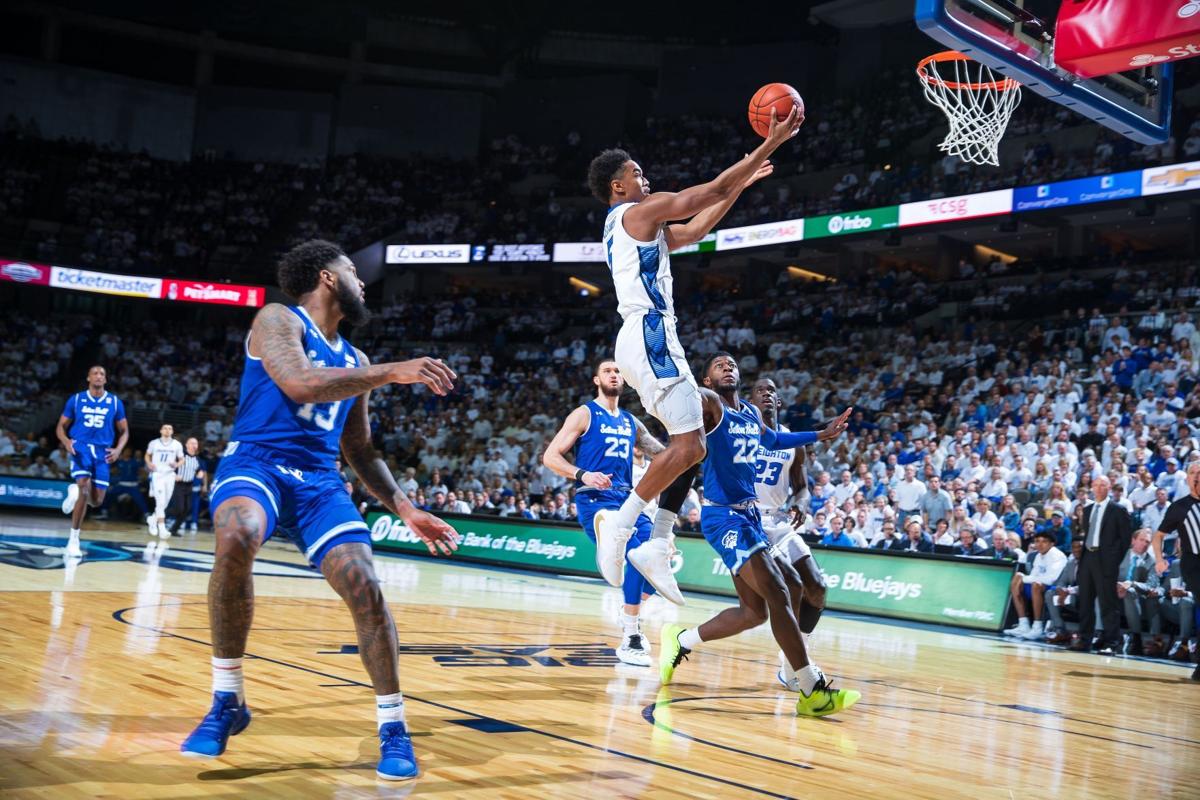 Former Creighton guard Ty-Shon Alexander will find out Wednesday night exactly how much he's changed the narrative on his NBA draft stock.
Because this time last year, it wasn't clear what kind of potential Alexander had as a defender. Or how efficient he could become as a scorer. Or whether his athleticism would translate to the NBA.
The All-Big East first-team guard has answered some of those questions over the past 12 months, certainly. Just turn on the game film, CU coach Greg McDermott said.
"As people do their research, and all of a sudden I think people realize, 'You know what, I think there is a role for him in the NBA,' " McDermott said.
But how many NBA teams actually took notice?
That's the key question for Alexander, who didn't get to experience a traditional predraft process because of the pandemic.
Alexander undoubtedly held his own last season when he went head to head with some of the top players in the Big East (Villanova's Saddiq Bey, Marquette's Markus Howard and Seton Hall's Myles Powell).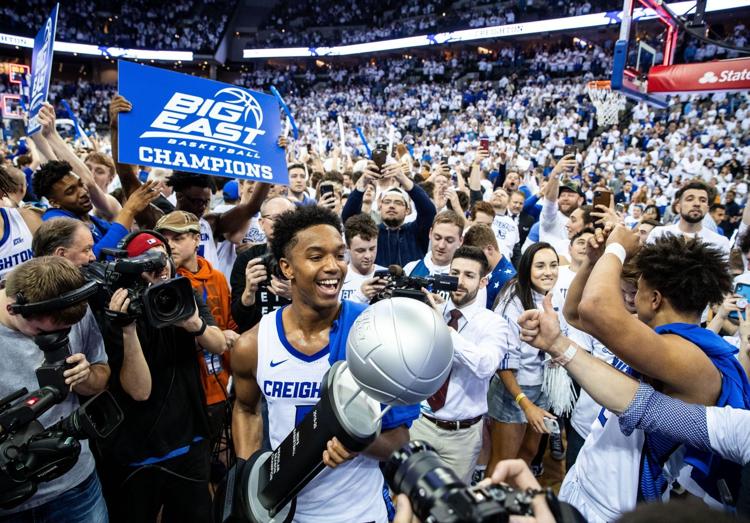 But he didn't get an NCAA tournament to showcase his improved game on the sport's biggest stage. He didn't have a normal summer, either.
Had Alexander been able to match up with fellow prospects in five-on-five games at the NBA combine, or had he worked out with a handful of hopefuls for minicamps at teams' facilities, perhaps he would have been able to further enhance his profile.
But this is an issue many college upperclassmen faced heading into this year's draft, according to ESPN front office insider Bobby Marks.
It is possible Wednesday that NBA teams will shift away from the potential-filled youngsters and start targeting older players once the second round begins, or that they'll look to scoop up undrafted upperclassmen on free-agent deals at the end of the night, Marks said. Players who need less developmental time are definitely worth a roster spot — training camps are set to open in just two weeks.
But Marks thinks there will be worthy prospects who fall through the cracks.
For this year at least, Marks said, college upperclassmen "are certainly behind the eight ball from an exposure standpoint."
That said, it does appear that Alexander has risen on analysts' NBA draft boards over the past few months.
The Athletic's Sam Vecenie slots him at No. 50. Alexander ranks as the No. 61 draft prospect on ESPN's chart. The Sporting News' Mike DeCourcy has Alexander No. 57.
And that's about where he thought he'd be.
Alexander told reporters in April, when he decided to turn pro, that he was projected to either get picked in the second round or go undrafted. He understood that going undrafted would make him a likely candidate for a two-way deal, in which his salary would vary based on how much time he spent on an NBA roster and in the G League.
Whatever the result, the 22-year-old said then that he was ready for the next chapter of his career.
It's worth noting that Alexander checked into the NBA's virtual combine with a 6-foot-8 wingspan. He made 97 of his 100 free throws (second-best among prospects), ran a 2.47-second shuttle (ninth) and finished just outside the top eight in spot-up 3-point shooting.
If his name were to get called in Wednesday's draft, he'd be the third NBA draft pick out of Creighton in the past four years.
Photos: Leading scorers for Creighton men's basketball since 2000
Who has paced the Creighton offense over the last several years? Find out in our gallery of the Jays' top scorers since 2000. 
Omaha World-Herald: Local Sports
The latest sports headlines from Omaha.com.