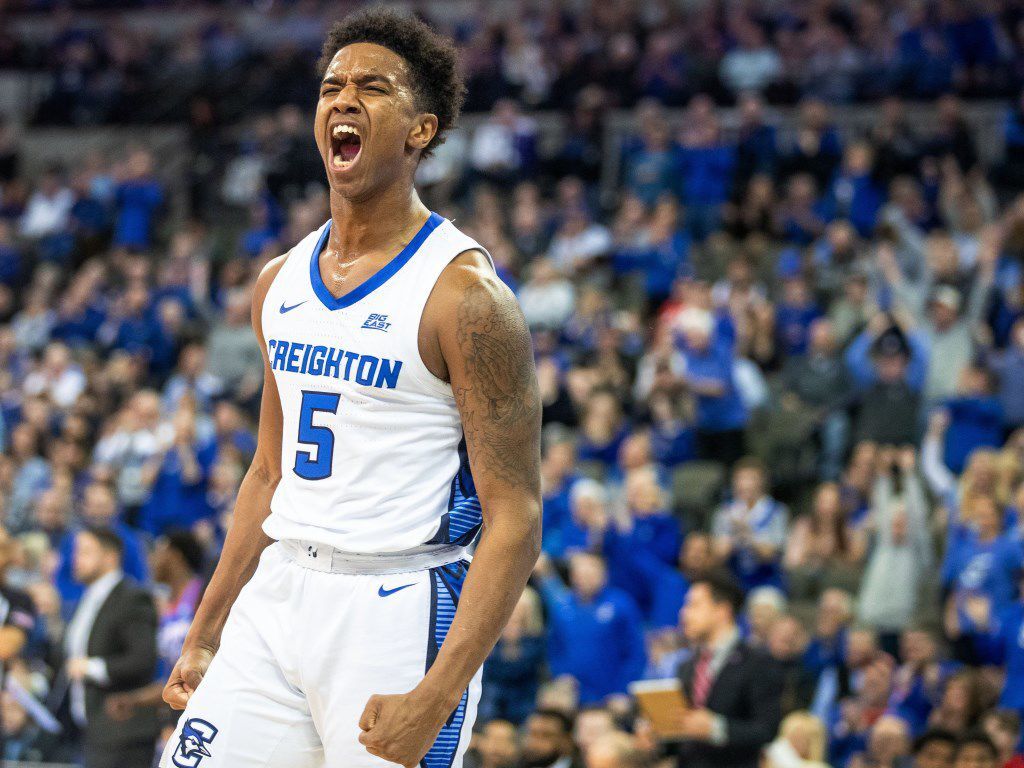 Former Bluejay Ty-Shon Alexander has received an invitation to participate in the NBA combine, his agent announced on Twitter late Sunday night.
Alexander, a first-team All-Big East performer last season, declared for the NBA draft in April and soon after announced his intention to turn pro and forgo his senior year with the Jays. He signed with agent Nate Conley of PROSPORTS Management.
Alexander is vying to become the fourth ex-Creighton player to get drafted in the past seven seasons. But he may need an event like the combine to increase his draft stock.
It is still unclear if the NBA combine will actually take place, though. The annual pre-draft event, which typically is held in Chicago in May, has yet to be rescheduled.
But Alexander does at least now have a preliminary indication of where he stands ahead of the Oct. 16 NBA draft.
ESPN's Jonathan Givony reported Sunday that the first wave of combine invites — emailed to an estimated 60 players — were sent out this weekend. Alexander was part of that group. More invitations are expected after this week.
Givony reported last week that the NBA, based on votes from team front offices, recently produced a list of the draft's top 105 prospects (including Alexander). The combine usually features about 70 players, so its select invitations presumably were set to come from that 105-man list.
Denzel Mahoney and Damien Jefferson did not make the cut for the top 105 list, according to Givony's reporting.
Both Mahoney and Jefferson, rising seniors at Creighton, declared for the NBA draft in April and have yet to decide on their plans for next year. The withdrawal date to maintain college eligibility is Aug. 3.
Photos: Creighton's NBA draft picks
Check out photos of every Creighton player ever selected in the NBA draft.