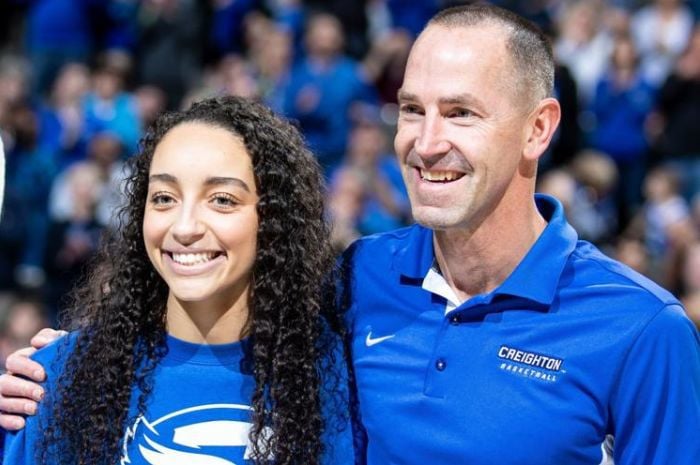 Jaylyn Agnew, who became Creighton's first WNBA draft pick this spring, is joining a pro team before the season starts July 24.
The Atlanta Dream announced Wednesday that they signed Agnew to a free-agent deal.
Agnew was originally a Washington Mystics draft pick — selected No. 24 overall in the second round of the draft in April. But the Mystics waived her in May.
Now the rookie has a new home. She'll be one of 10 newcomers on the Dream roster. And she's apparently been on the radar of Atlanta coach Nicki Collen for some time.
"I believe Jaylyn is the ultimate sleeper, and we were prepared to draft her before Washington beat us to the punch," Collen said in a statement. "She is an effortless shooter, with a quick release, and has the quickness to keep defenders honest off the bounce.
"At (6-foot), she has the length and athleticism to defend multiple positions effectively and takes great pride in it."
Agnew was the Big East player of the year her final season with the Bluejays, when she led the team in nearly every statistical category. Agnew, who averaged 20.8 points per game, set CU's single-game scoring record on Senior Day with 43 points. She also ranked first in the nation in free-throw shooting at 95.0% and made her final 52 tries at the line.
The WNBA season, featuring 22 regular-season games and a full playoff, is scheduled to begin next month at IMG Academy in Bradenton, Florida. But several players, including star Maya Moore, have decided not to participate in the restart, which opened additional roster spots across the league.
Photos: Leading scorers for Creighton women's basketball since 2000
Who has paced the Creighton women's offense over the last several years? Find out in our gallery of the Jays' top scorers since the turn of the millennium. 
Be the first to know
Get local news delivered to your inbox!