The rebuilding project is underway at Creighton after a historic two-year run.
Star point guard Marcus Zegarowski said Tuesday that he'll end his college career and enter the NBA draft, becoming the fourth starter from last season's team to leave the program.
That's two-thirds of coach Greg McDermott's assistants. On the move.
And 66.8% of the team's scoring production from last season (79.8% if senior Mitch Ballock decides to turn pro). Gone.
It marks a significant exodus — although much of it expected — following one of the most successful two-year stretches in school history.
The Jays, boosted by the same core group of guys, won a share of their first Big East regular-season title in 2020. Last month they reached the Sweet 16 for the first time since 1974. They went 46-16 combined in those two seasons and spent most of that time ranked inside the AP Top 25 (peaking as high as No. 7).
In this sport, particularly for the non-powerhouses, success does tend to produce a degree of turnover — assistants get elevated to higher-profile jobs while players find clearer paths to the pros.
But it should be noted that Creighton did endure a strained stretch of emotional turmoil in March after it was revealed that McDermott used a plantation analogy during a locker-room speech. He was suspended for four days.
No departed player or coach has specifically mentioned those remarks as a catalyst for his departure. But the stain of controversy could still linger.
And yet, Creighton and McDermott now have a busy offseason to manage.
On the court, they will have plenty of playing time to advertise.
Even without a possible Ballock departure factored in, CU's already set to lose more scoring than any offseason in McDermott's 11-year tenure. The Jays had to replace 64.0% of their points after the 2013-14 season and 63.3% after the 2017-18 campaign.
But Creighton has options.
First-time transfers are going to be immediately eligible next season. So CU could find potential contributors via the portal.
It was just last year that the Jays signed two international recruits at the end of the 2020 recruiting cycle. So that route could be utilized as well.
CU's already set to add 2021 prospects Mason Miller, Ryan Nembhard and John Christofilis — four-star prospect TyTy Washington decommitted last month.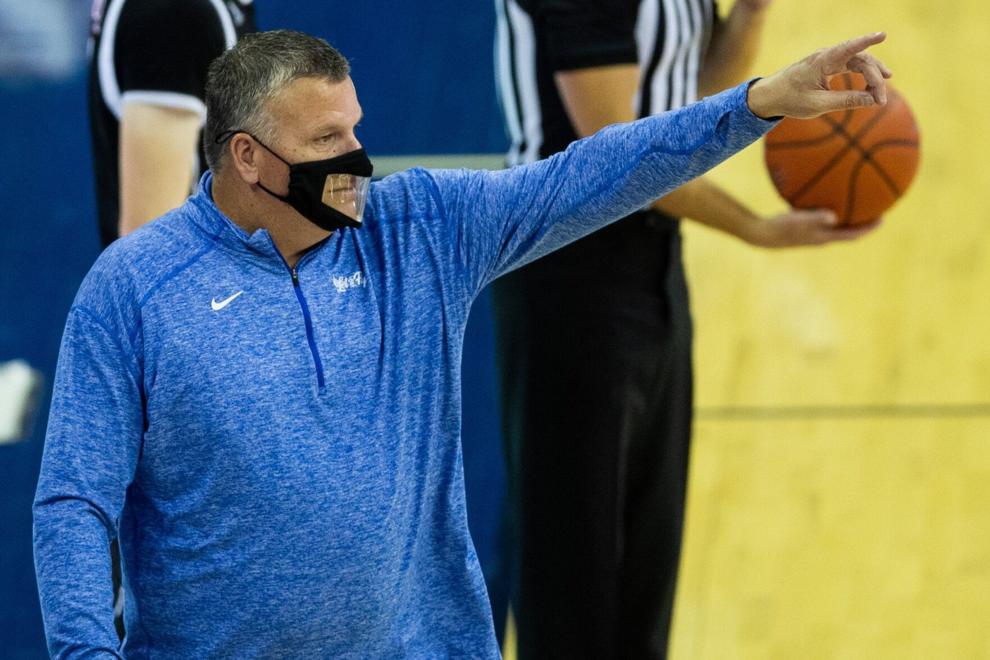 Four open scholarships remain.
The 2021-22 roster, as it stands Tuesday, includes senior Alex O'Connell (3.4 points per game last year), junior Antwann Jones (3.4), junior Shereef Mitchell (3.3), sophomore Ryan Kalkbrenner (5.9), redshirt freshman Rati Andronikashvili (injury) and redshirt freshman Modestas Kancleris (injury).
Creighton and McDermott do need two new assistants to help manage those guys' development, though.
McDermott has made three hires since 2017, including current assistant Alan Huss. But there haven't been two assistant coaching departures in the same year since McDermott took the CU job in 2011.
Replacing Rencher and Lusk won't be easy, either.
Lusk had two decades of coaching experience and strong recruiting ties within the Midwest. He was Missouri State's head coach before coming to Omaha.
Rencher, a Bronx native who'd coached Division I ball in California and Texas before joining Creighton in 2019, had connections all over the place — and his engaging personality helped him quickly build bonds with players on the Jays' roster.
Both Rencher (opponents' tendencies) and Lusk (overall scheme) combined to spearhead Creighton's improvement defensively.
CU finished 32nd on Ken Pomeroy's defensive efficiency metric this past season, the highest ranking in McDermott's tenure. The Jays held eight Big East opponents under 36% shooting — they'd done that nine total times since joining the league before this season.
Coincidentally, the news of Lusk's departure came in the same week that Steve Lutz left Purdue for the head coaching job at Texas A&M Corpus Christi. Lutz was a Creighton assistant with McDermott from 2013 to 2017.
So Lusk, a Boilermaker assistant from 2004 to 2011, takes Lutz's spot in a return to Purdue.
Rencher is expected to join Mike Boynton's staff at Oklahoma State, which is losing assistant Cannen Cunningham. No official announcement has been made. Rencher and Boynton, from Brooklyn, are both New York City natives.
Meanwhile, the Jays have some new additions of their own — both on the court and on the bench — to find and recruit.
The question is, how quickly can they rebuild?
---