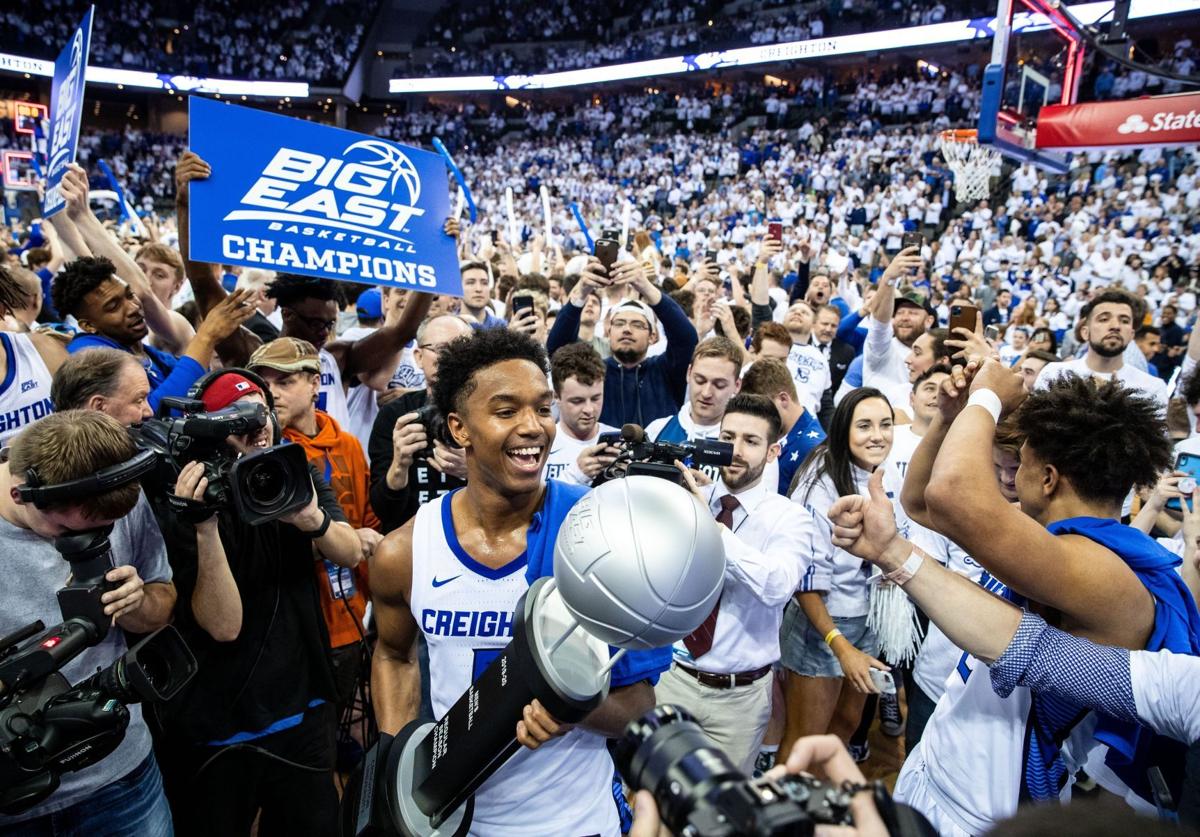 The memories are like a blur now, in this strangest of "The Twilight Zone" sports years.
There was Creighton, celebrating a Big East regular-season championship at the CHI Health Center. Fans on the court. Cutting down nets. A banner dropped.
And all the while, we may have been watching an odd bit of Creighton history.
Has a Bluejay team ever cut down nets after their last game? That's a rite usually reserved for national champions.
Yes, there was one more half-game. The Jett Canfield game at the Garden, where the Jays and St. John's were sent home at halftime of the first Big East tournament game.
Just like that, over. No NCAA tournament. And a magical Creighton team, the one that appeared most suited to make history in March, was suddenly scattered to the safety of their homes around the country.
Maybe there should be no complaints when your last memory of a season is cutting down nets.
And the Jays likely would have gone into March Madness without their leader and engine, point guard Marcus Zegarowski.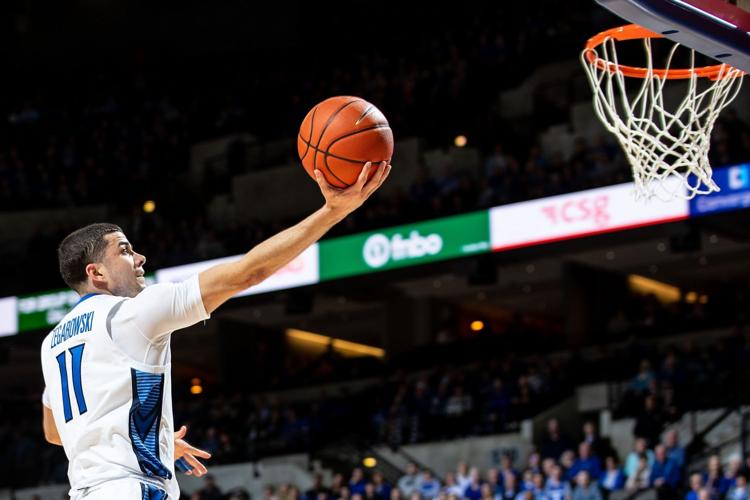 But this was a team full of gamers, and the way it ended left a void for a group of players who at least wanted to lace 'em up and find out.
There was no closure. No return to campus. Has anyone even seen any "Big East Champs" shirts around Omaha?
"It was really strange," senior guard Mitch Ballock said.
"In years before, we always had an end-of-year banquet to honor our achievements and something to go look back on, the good times and the bad times.
"Last year, the way it ended, we really didn't celebrate anything. But we understand what we did. It kind of makes us want to do it again."
There's the silver lining playbook for this Creighton 2020-21 season.
That team is back. Not entirely. Ty-Shon Alexander left. But there's a talented transfer from Memphis and a 7-foot freshman from St. Louis who could add a dimension.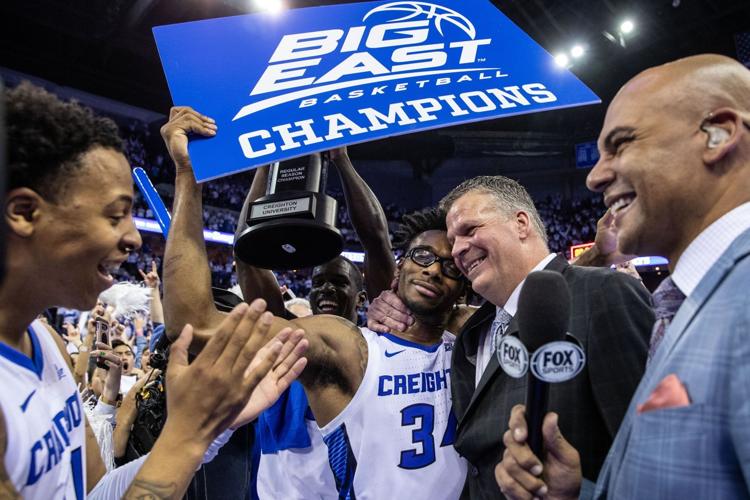 But this team is loaded, perhaps moreso in a strange way because of the way last March went down. So says the man who knows this team better than anyone.
"You can become full of yourself at the end of a good season," Creighton coach Greg McDermott said Wednesday.
"You're on campus, you go to your postseason awards banquets, everyone tells you how great you are.
"Our guys never got to experience that. They flew home from New York and we didn't see them again until August. We have some business to finish that we weren't able to finish and I think there's some motivation there because of that."
In a year that makes no sense, it makes perfect sense. But here's a problem with making team goals as college hoops practice begins.
Creighton is a legitimate Final Four contender, a label that has caused rolling of eyes in the past. Not this time. Not this team.
But nobody knows what the Final Four, or NCAA tournament, will look like at this point. Or if it will be played.
Creighton also has to be a favorite to win the Big East, along with Villanova. But how many league games will we get to see?
Here on Oct. 14, we haven't even seen a schedule yet, except for the Jays' Thanksgiving week tournament in South Dakota.
Nor has the Big East released a protocol or instructions on what positive cases mean, how many games a player or team misses, etc.
You have to expect some, just as you would expect interruptions to practice and games.
Given all that, McDermott offered maybe the best piece of advice I've seen in 2020.
"Everything's different," he said. "It's just going to be the year of being different. We just have to do different better than everybody else."
If there's a theme for a Creighton team loaded with firepower and potential, it's this: Win every game.
No, we're not talking 1976 Indiana. Simply put, win every game, every challenge, that is put in front of them.
The South Dakota tourney. At Kansas. Big East games in December. Nebraska, whenever.
With the opening-season tourney, CU will get 27 games. With an expected 20 Big East games, that leaves four nonconference opportunities to work with.
But don't worry about RPI or NET. Don't worry about impressing the NCAA Division I basketball committee for seeding. Teams are most likely going to have an unbalanced number of games, road games, etc.
Just try to win every time the ball goes up, however many times.
The good news is there's a good chance that there will be some version of an NCAA tournament, which could be played in a bubble. The NCAA won't go back-to-back years without its Madness.
And the good news is with a team chock-full of veterans and chemistry, the Jays shouldn't be impacted by the social distancing rules at practice and in meetings. They should be able to fly out of the gate next month.
Mostly, the good news is they're back.
"We picked up right where we left off," Ballock said. "Like we never left."
Insert "The Twilight Zone" music.
Photos: Leading scorers for Creighton men's basketball since 2000
Who has paced the Creighton offense over the last several years? Find out in our gallery of the Jays' top scorers since 2000. 
Omaha World-Herald: Local Sports
The latest sports headlines from Omaha.com.