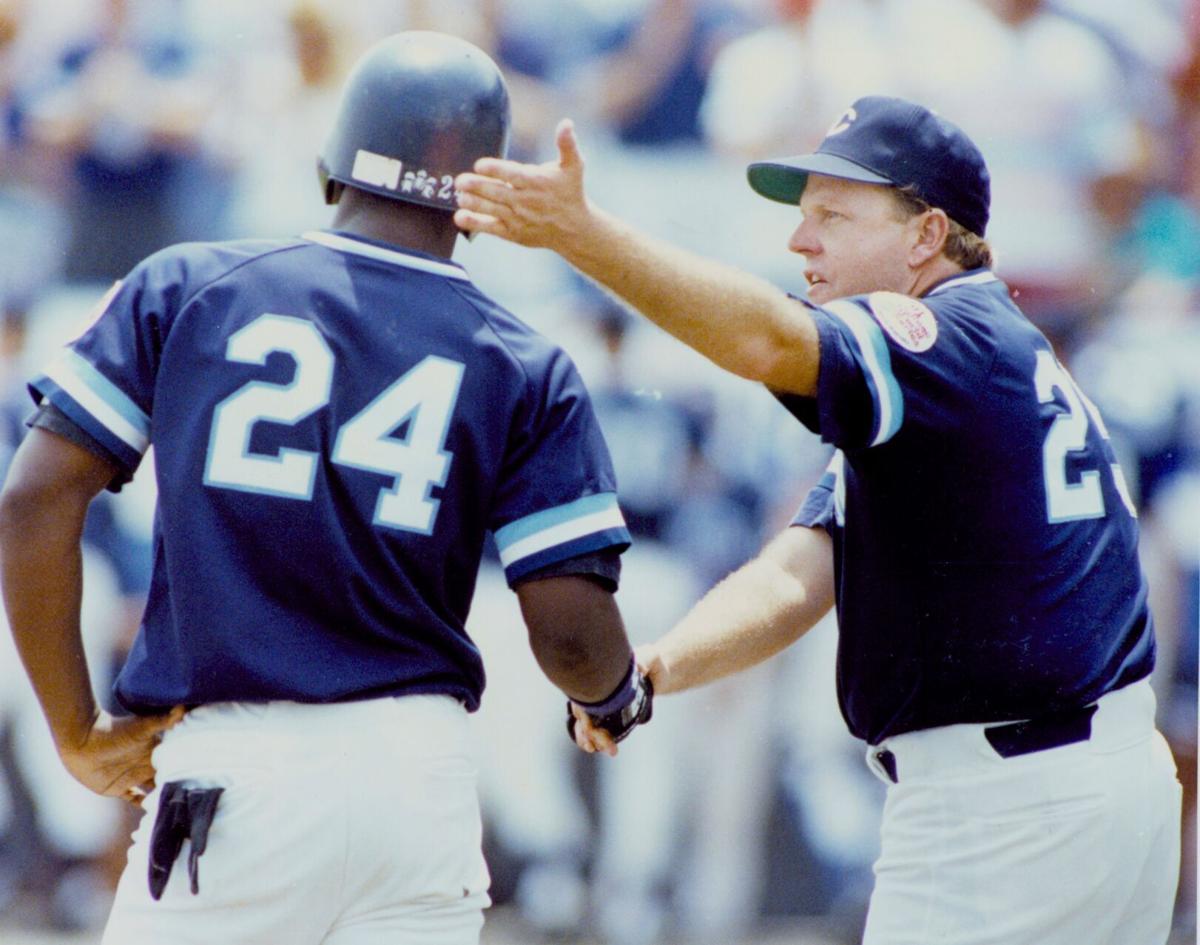 Thirty years ago, I thought I'd said goodbye.
But last Wednesday night, at 9:30 p.m., I looked up Jim Hendry's number in my cellphone and called him up.
He was in his hotel room in Louisville, Kentucky. Had just gotten back from the ballpark. Had a 5 a.m. wake-up call the next morning. Heading to Boston.
"Got time to talk now, if you want," Hendry said.
You bet I wanted to talk. Still. It's the 30-year interview that never ends.
After all the years and miles, talking to the Creighton legend never gets old. Neither does Hendry, it seems.
The Dick Clark of baseball is 65 now. But age is a number. He's in his 43rd year of baseball, still catching the early flights, still hopping from ballpark to ballpark, prospect to prospect.
But that's not the story today. Nor is it that this week is the 30th anniversary of that 1991 CWS.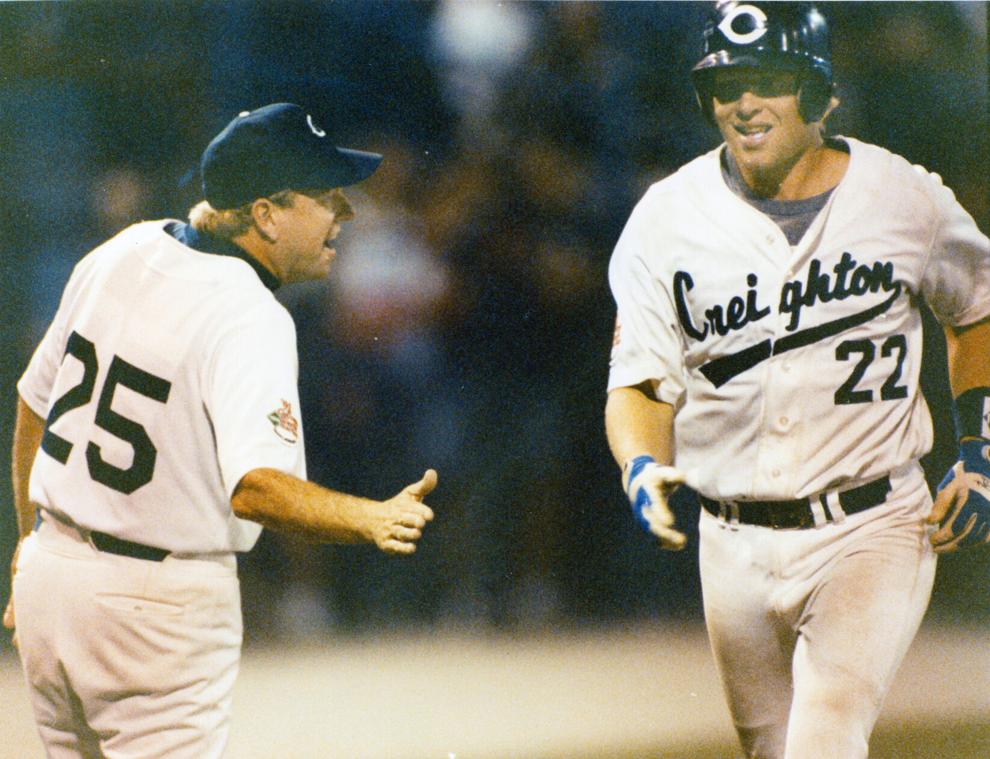 Or that, on Thursday, Hendry goes into the Omaha Sports Hall of Fame.
The angle on this inquisitor's mind is another unique twist in the Hendry tale.
His story has come full circle, though, over the past three decades, Hendry was never very far away. Too many times, he would pop up.
At a golf course. A CWS game. An Omaha restaurant. A Creighton athletic function.
We were like passing ships back in 1991. I had arrived months after that CWS. And now late in the fall, Hendry was leaving CU to set sail with the new Florida Marlins franchise.
Nobody at Creighton could blame Hendry for leaving. Even though he was going to pro baseball and not another big college job, he had reached the pinnacle at CU.
Too bad, I remember saying. Hendry was a character, funny and quotable. Even though we just met, I was going to miss him.
Oh, what adventures he had. Ten years with the Marlins' organization. Then a celebrated 17-year career with the Chicago Cubs, taking them to a foul pop away from the World Series.
He's in his 10th year as special assistant to Brian Cashman, general manager of the New York Yankees. What a life.
It's a life that could be lived anywhere in the country. But Hendry can't seem to stay away from old friend Omaha.
A very good reason brought him back two years ago. Hendry fell in love with and married Kerry Judge — the widow of Jason Judge, who played for Hendry on that 1991 Creighton team.
Had that not happened, Hendry said he still would have ended up in Omaha one day — as he predicted to his friends long ago.
"People thought I was joking, but I always thought I would end up back here," Hendry said.
"I loved Omaha. When I got here, I had never been cold before, hadn't seen this weather, didn't know the history.
"But in seven years, a lot of great things happened. I met a lot of great people who helped me along the way. Besides the university taking a chance on me, I knew I was building some lifetime friends."
Hendry met his first wife in Omaha. His daughter, Lauren, graduated from Creighton.
He says he still talks to CU Athletic Director Bruce Rasmussen once a week. Still talks to former Jays basketball coach Rick Johnson, who Hendry says lives part time in Omaha.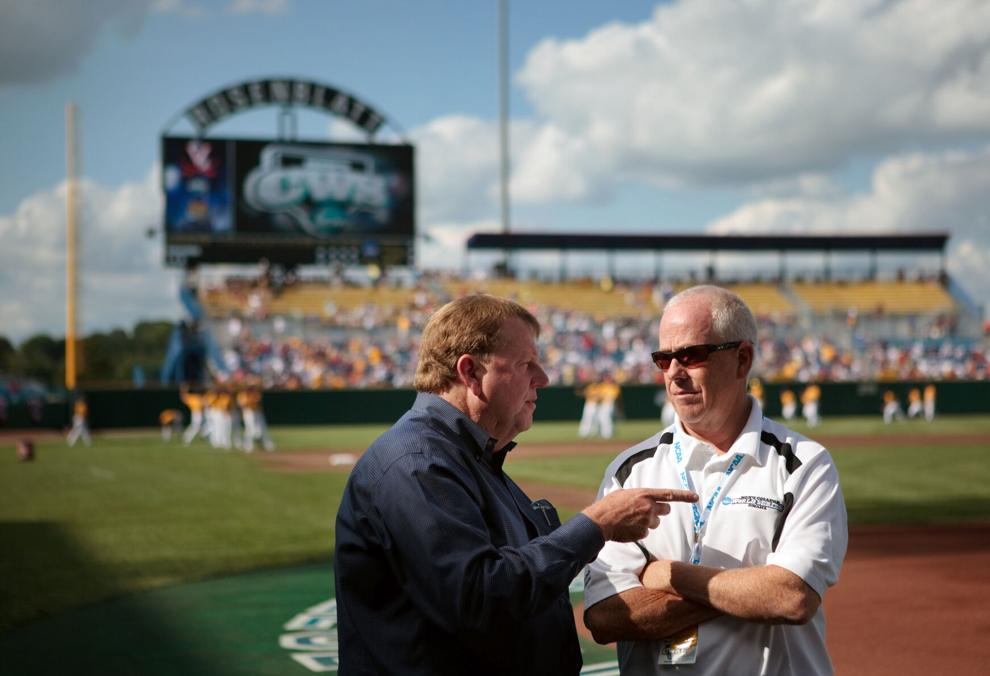 Still keeps up with friends like Ron Gartlan, Tim O'Neill, Leo Knowles.
All those years, when he was in the middle of the highest level of baseball, Hendry would always find time to come back and speak, play golf, hang out.
"There was just something about the place," Hendry said. "No matter where I was, it was always home."
For a lot of folks, Omaha was Hendry's town. When you coach the first local team to make the CWS, you might as well be the mayor.
Some still talk about the time, after Creighton beat Clemson in that first CWS game, Hendry showed up at Pauli's bar — still in full uniform — and toasted with the fans.
That kind of everyman approach only strengthened the bond that has lasted 30 years.
"It was such a great time," Hendry said. "You had a special group, 28 young men who did something nobody ever thought they could.
"I always tell people, we didn't know what we didn't have. We didn't really think that it couldn't happen.
"The rest of my life, even though I went on to bigger jobs, that part of me never left. That part of me never forgot. I don't know that I have ever had a professional day in my life better than that first game against Clemson."
But even as the 30th anniversary approaches, the number 40 might be more important here.
It was during the 1981 College World Series when Hendry first landed in Omaha. And opened the door to a future he couldn't comprehend.
He was the head baseball coach at Christopher Columbus High, a private school ("like Creighton Prep," Hendry said) in Miami. He had worked the summer camps for Ron Fraser and Skip Bertman at the University of Miami. He dreamed of being a college coach.
"I thought I needed to see the College World Series," Hendry said. "So I went."
Hendry's penchant for being a man of the people came in handy one night.
"It was the second game of the night, 10 o'clock, stands are half empty," Hendry said. "I went down and sat in the box seats behind the dugout.
"The next thing you know I was sitting next to a guy and started talking. It was Dan Offenburger."
Creighton's athletic director.
A year later, Hendry said, CU decided to hire assistant coaches for baseball coach Dave Underwood. Hendry had made an impression on Offenburger.
Hendry was on his way to Omaha. Two years later, he replaced Underwood as head coach.
He had changed his life and would take a baseball program and city along for the ride.
"Every other week, the memories come back," Hendry said. "And I think about what it was like."
This week the memories will come back to life, as the man who orchestrated one of the city's great moments goes into the hall of fame.
"It means a great deal to me," Hendry said. "When I really think of that time in my life, in Omaha, I always remember that bond we had.
"This is the way it's supposed to be, that's what I always thought. After I left here, in my heart I really believe this set me up for all those other things.
"I kind of always thought I would come back."
He never really left. And never will.
---