Eight NCAA tournament games will be played in Indianapolis this weekend and the Creighton basketball community has a rooting interest in three of them.
The Bluejays reached the Sweet 16 for the first time since 1974. They play Gonzaga at 1:10 p.m. Sunday.
Dana Altman, the program's all-time winningest coach, guided Oregon through the two opening rounds last weekend. His Ducks, in the bottom half of the same West Region as the Jays, take the floor against Southern California at 8:45 p.m. Sunday.
Former CU player Porter Moser is authoring another Cinderella story at Loyola-Chicago, which faces Oregon State at 1:40 p.m. Saturday.
That's one Creighton team and two coaches with CU ties in action in the Sweet 16.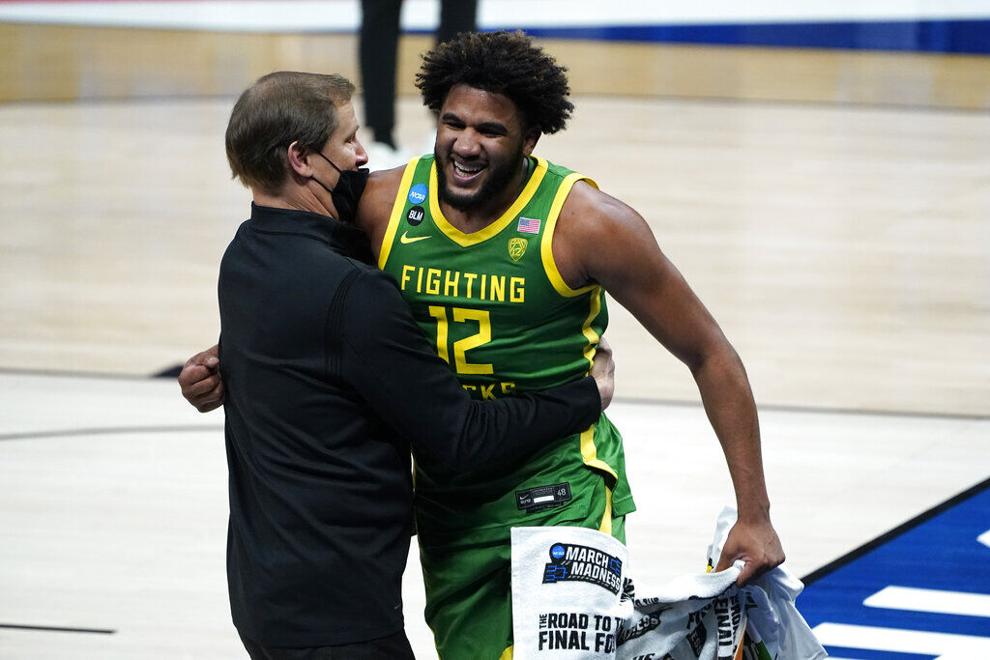 Another coach with Creighton ties, Darian DeVries, won a game in the tournament, too. He and Drake defeated Wichita State in a First Four game before losing to USC in the first round.
DeVries spent 17 years on CU's staff as an assistant. He recently agreed to an eight-year contract extension with the Bulldogs, who finished 26-5 this year.
It adds up to a nirvana weekend in Bluejay hoops circles — on the sport's biggest stage.
And Creighton Athletic Director Bruce Rasmussen hopes fans and alums are all tuning in with pride. He said their monetary and emotional investments into CU basketball led to this weekend's confluence of success.
"To me it just magnifies the support we've received from the community, from our season-ticket base, from the university — it doesn't happen without them," said Rasmussen, who's in his 27th year as A.D.
Rasmussen's point: To build a consistent, competitive winning program, you need a committed army of folks behind the scenes devoting resources and time to help prop up the team's headliners.
Fundraisers. Visionaries. Advocates. Boosters.
Creighton has had that, he said. For decades.
And he hopes that means there will be countless individuals celebrating the CU connections in the Sweet 16 this weekend, just like he plans to.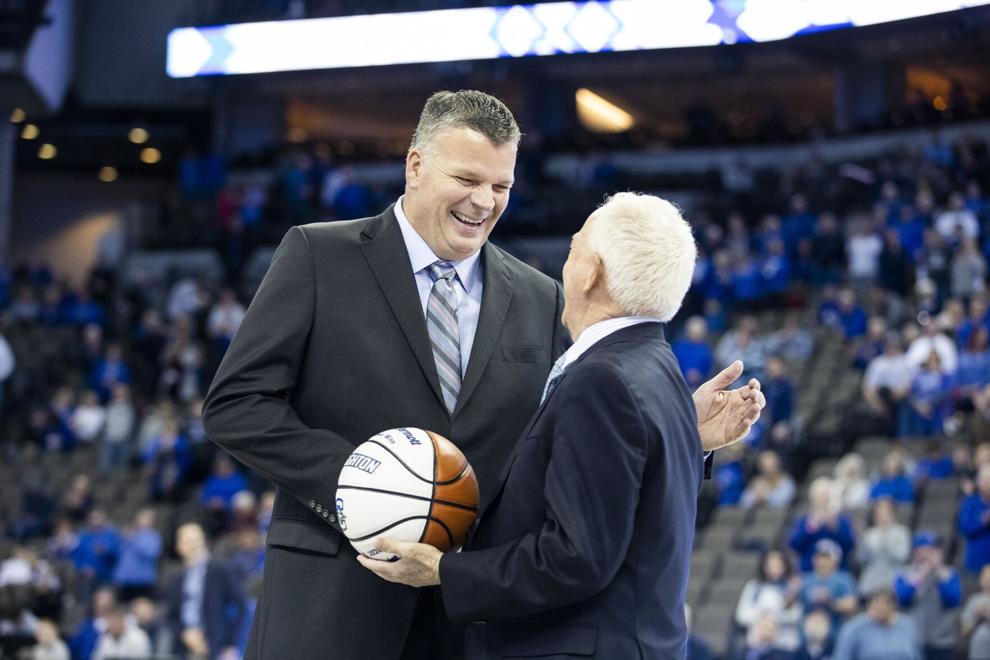 "We wouldn't be where we are today without standing on the shoulders of a lot of people who preceded us, and that's the thing I take away from it," Rasmussen said. "You think about all the people who've had a commitment to us. The support from the community. (This weekend) causes you to stop and reflect on all the people who are not in the spotlight."
Normally, many of them would find their way to NCAA tournament venues this weekend.
When Moser and the Ramblers made their Final Four run in 2018, several former Creighton teammates were cheering from the stadium seats. When Altman clinched a spot in the 2017 Final Four with a win over Kansas in Kansas City, he had several friends from Omaha on site (including Rasmussen).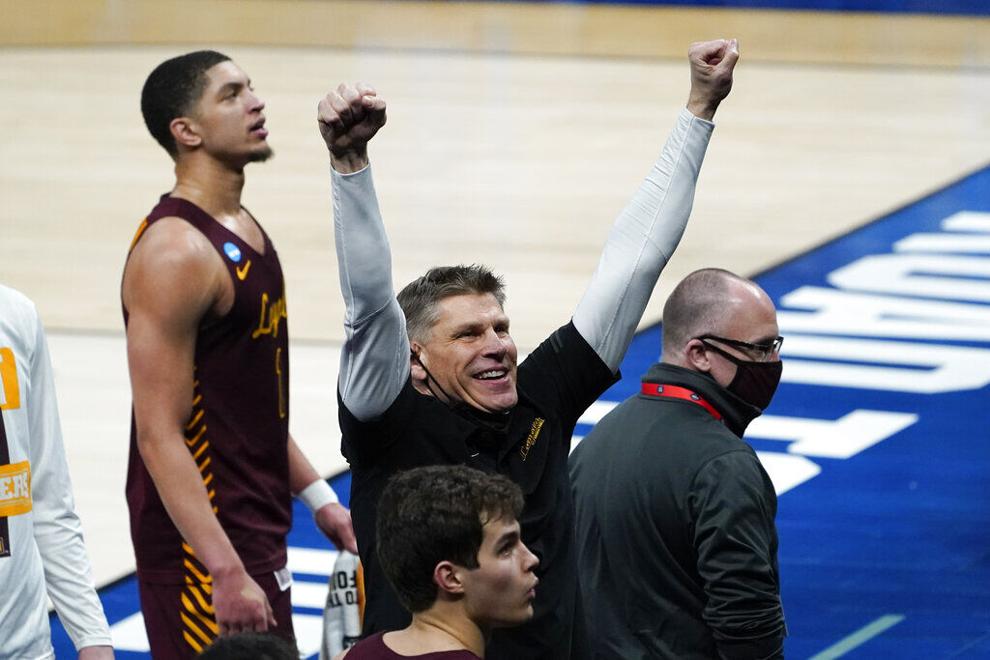 CU's fans are notoriously devoted travelers in the postseason, and they would have packed the stands when the 2020-21 Jays made history this past weekend. But there's a pandemic going on.
So most supporters will have to follow the fun from home.
That's the plan for Nick Bahe, who played for Altman at CU from 2006-08. Bahe is a broadcaster for Fox Sports — and the Jays' radio color commentator.
He won't be in Indianapolis but he'll enjoy this weekend all the same.
It's a national showcase of Creighton hoops, he said, and a reminder of the work that went into building the program to its established standing in the sport.
"It makes sense that 10 years go by, 20 years go by, 30 years go by, you'd start to see more people prominent in the industry, having their roots traced back to Creighton," Bahe said. "It all starts with the right people in place. And here (at CU), a collective group of people got together and decided that we're going to make this important."
---
Photos: Creighton vs. Ohio in the NCAA tournament