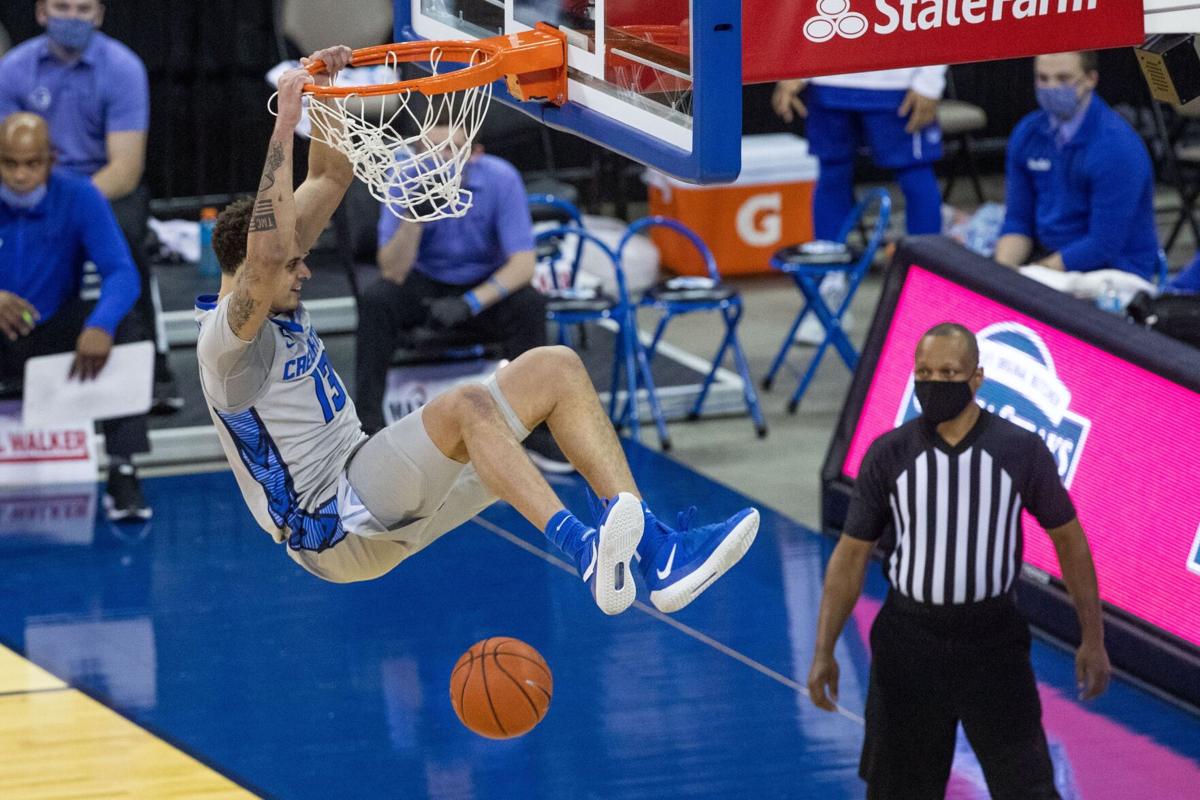 Ten months later, Creighton's still scorching its home nets against Seton Hall.
The Jays buried the Pirates in last year's regular season finale — making 12 of their final 13 shots to earn a 77-60 victory and clinch a share of the Big East title back on March 7.
They were at it again Wednesday at the CHI Health Center.
CU opened the game 7 of 7 from the field and built a commanding 17-4 lead. Its players got easy looks inside and they buried their open jumpers from the perimeter. And they didn't let up.
The Jays (9-2, 5-1) shot 59.6% from the floor in an 89-53 rout of Seton Hall Wednesday, what was undoubtedly the most complete performance of the young season for No. 7 Creighton. The contributions came from everyone.
"I've got a group of guys that are willing to share the basketball, and willing to play the right way," coach Greg McDermott said. "And as a result, once in a while, you have a night where things are relatively perfect."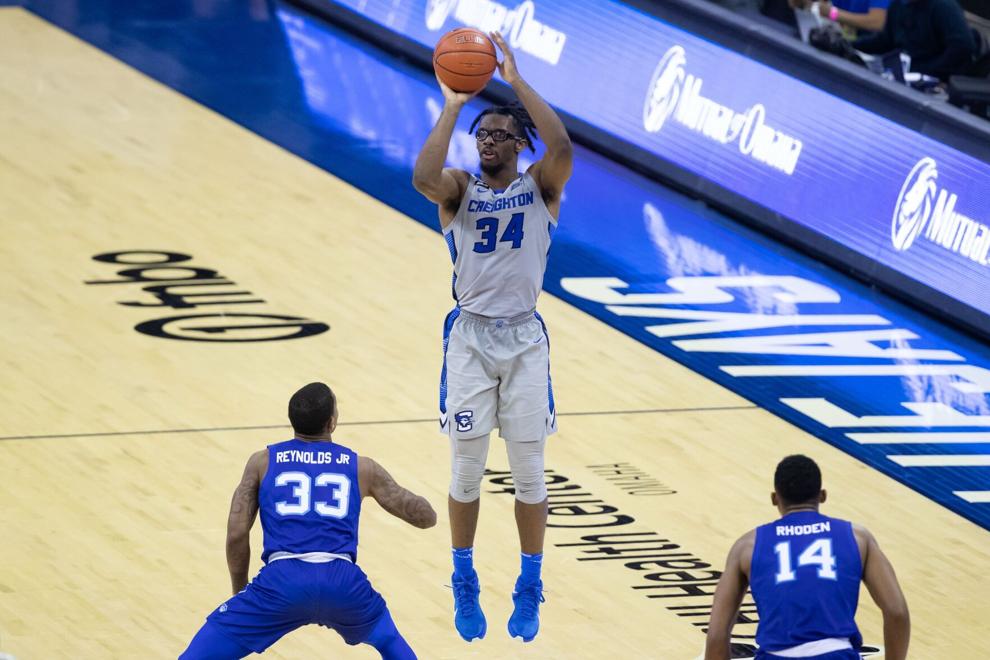 CU's previous three wins had come by a combined nine points. The Jays had to survive slugfests, narrowly pulling out victories by relying on their grit and their tenacity.
But Creighton made a statement Wednesday — revealing the full potential of a united group of versatile playmakers, who are unselfish enough to keep defenses guessing and talented enough to make them pay.
The Jays hope to repeat as Big East champions, and they spent 40 minutes proving why they're capable of doing just that. There were stretches Wednesday that resembled their title-sealing surge against Seton Hall back in March, when CU closed on a 30-10 run and subsequently celebrated with a court-storming and a net-cutting ceremony.
This time, Creighton led by as many as 42 points. The starters were all subbed out by the seven-minute mark. The final margin was the second-largest in Big East play in Creighton history — the Jays beat St. John's by 41 in 2016.
"This one feels great," senior Damien Jefferson said afterward.
And it wasn't ever in doubt.
Junior Christian Bishop got two easy looks inside on the first two possessions. Senior Denzel Mahoney knocked down a corner 3. Jefferson drove to the rim for a bucket and hit a short jumper. And junior Marcus Zegarowski buried two 3-pointers — his second capped the dominant start.
"Coach always talks about the first four minutes," Jefferson said. "Just jumping out and doing what Coach wants us to do, executing his offensive game plan and doing it the right way."
The Pirates (8-5, 5-2) did pull within seven points a couple times, but Creighton maintained control for the rest of the half.
Then the Jays really heated up.
They made 13 of their first 18 shots out of halftime. There were 3-pointers splashing through the nets. Mahoney, then Zegarowski, then Ballock, then Jefferson. They had a couple fancy driving layups, and freshman Ryan Kalkbrenner rose up to complete an alley-oop.
By the time sophomore Antwaan Jones' 3-pointer made it 72-42 with 8:47 left, Seton Hall had burned two timeouts and tried every reasonable lineup combination. Nothing worked.
Creighton's well-prepared defense made it difficult for the Pirates to keep pace on the other end, too, even with the size discrepancy. Seton Hall matched season-worsts by connecting on just 33.3% of its field goals and committing 17 turnovers. It's the fourth straight CU opponent to shoot under 36% from the floor.
"Defensively, we were as connected as I've seen a team in a long time," McDermott said.
The Jays will return to action on Saturday when they host St. John's.
---
No. 7 Creighton hosts Seton Hall