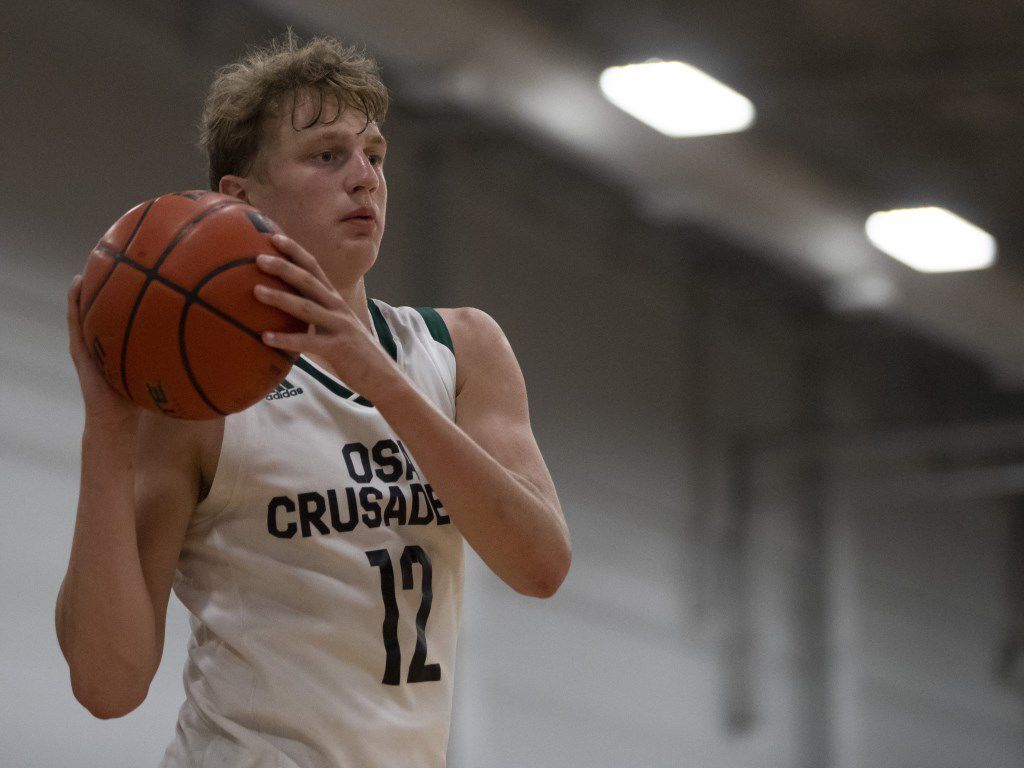 Tucker DeVries chose his current home over his childhood home.
The 6-foot-7, 190-pound forward from Waukee, Iowa, announced his commitment to Drake on Monday night. The four-star prospect previously attended Elkhorn South and is the No. 103 recruit in the nation, according to the 247Sports composite.
He chose Drake, where his dad is the head coach, over Creighton, where his dad was once an assistant. He also had scholarship offers from Iowa State, Oregon, Florida, South Dakota State and Air Force.
"I love the guys (at Drake), and the group of guys they have right now I have a great relationship with," DeVries said. "I love the direction the program is headed, and I want to be a part of a winning program."
DeVries is the son of former Creighton assistant Darian DeVries, who spent 20 years on the Jays' staff before going to Drake in 2018. The Bulldogs have won at least 20 games in both seasons under DeVries and took home the 2019 Missouri Valley regular-season championship.
When it came to his recruitment, Tucker DeVries faced a tough decision — play for his dad or play for the team he grew up around. DeVries said he once dreamed of playing for Creighton, but he ultimately chose Drake.
And that led to some mixed emotions when he told Creighton coach Greg McDermott, who's like a family member to him.
"It was really hard," DeVries said. "Seeing firsthand what the program has become from 5,000 fans at the Civic, it would've been really cool. It was hard to turn down, and there were some sad feelings telling (McDermott) I wasn't going there. He couldn't have handled it better, and it shows what type of person he is.
"Both programs feel like home, but playing for my dad is home."
DeVries has seen how special it can be playing for your father. McDermott did it with his son, Doug, as they built Creighton into a Big East contender. DeVries hopes to recreate some of that magic.
"Obviously playing for my dad is going to be special," he said.  "After seeing what (the McDermotts) were able to accomplish is promising. If I have half the career Doug had, I would be more than happy with that. Not many people have the opportunity to play for your dad, and I didn't want to pass that up."
He sees similarities between where the Bulldog program is now and where CU was when his father first joined the staff.
"Twenty years ago, it was the same thing," DeVries said.  "Playing in a smaller arena and in the Valley and building a winning culture. We are hoping to start that journey here at Drake."
---
2010s Creighton basketball all-decade team
Omaha World-Herald: Local Sports
The latest sports headlines from Omaha.com.