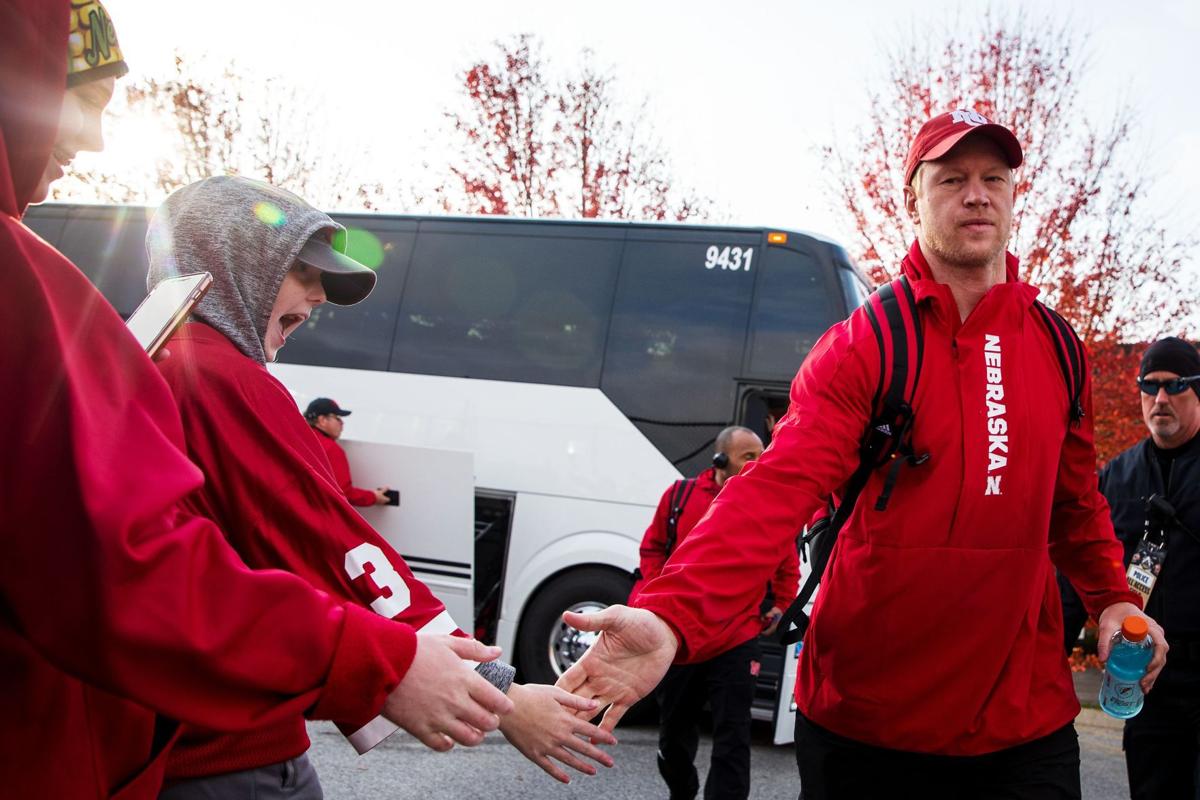 LINCOLN — Coach Scott Frost on Wednesday largely defended quarterback Adrian Martinez's play in a 31-27 loss to Purdue while declining to comment on whether the gap between Martinez and backups Noah Vedral and Luke McCaffrey has closed.
"I don't want to talk about depth chart or anything like that," Frost said. "Adrian did some really good things, needs to play better. We missed some wide open guys on Saturday — and that can't happen. I don't know how much of that has to do with his health, but the other guys are playing really well. Feel good about the depth there."
Frost said Martinez made some "fantastic" plays during two fourth-quarter touchdown drives. It was the sophomore's first game since Oct. 5, when he was hurt at the end of the third quarter against Northwestern. At some point this season, Martinez, Vedral and McCaffrey have been hurt.
"There's been a lot of challenges, but, overall, the quarterbacks have played well enough for us to win," Frost said. "We've got to get better around them. We've got to give them more time so they're more comfortable inside of the pocket. We've got to get some more weapons in the program and the guys on the field need to be in the right spots so the quarterback can trust them there.
"Everybody always looks at the quarterback — and there's been some good and bad there. Certainly having guys nicked up hasn't helped, but we're going to continue to get better around them."
For the season, Martinez has completed 59.5% of his passes for 1,492 yards, seven touchdowns and six interceptions. With 399 yards, he's also NU's leading rusher.
Photos: Nebraska travels to Purdue