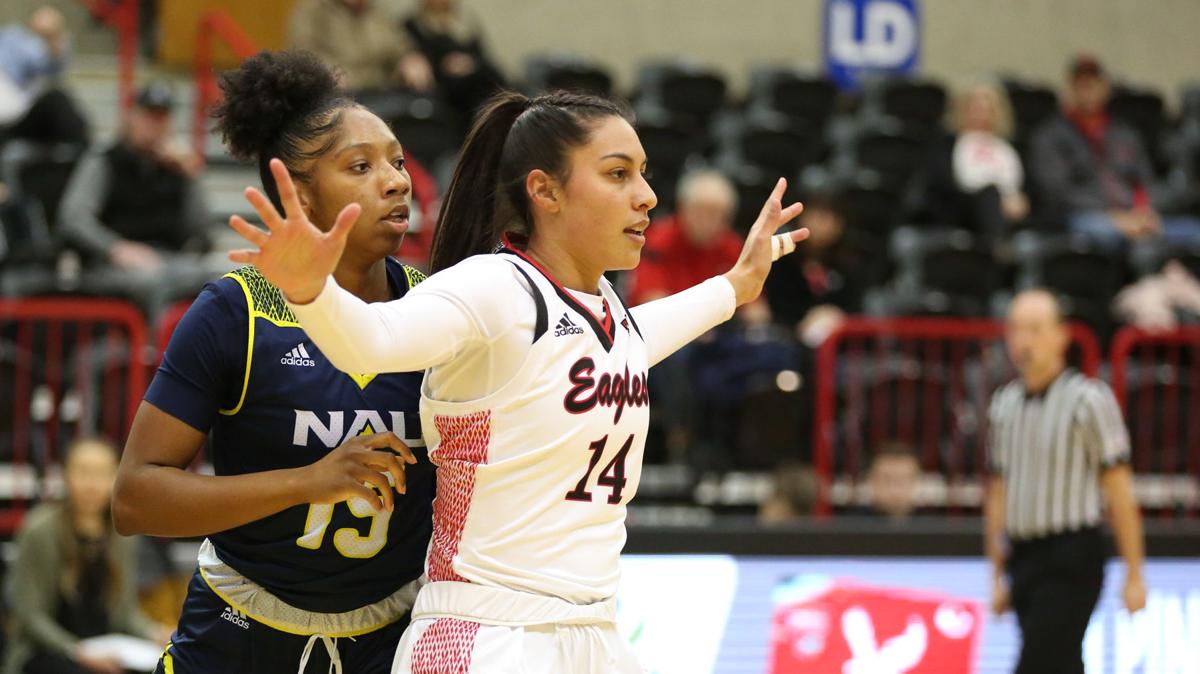 As with just about everything in sports, blame the coronavirus.
One of the NCAA's many committees opened the door Thursday for its members to immediately vote on changes to the transfer waiver process in football, men's and women's basketball, baseball and men's hockey.
The proposed changes would allow all athletes, regardless of reason, to gain immediate eligibility at their new school provided the previous school signed off on the transfer. Several Husker men's and women's basketball players have transferred into the programs in recent weeks and would be positively affected by such waiver changes.
At the same time, the NCAA's Division I Board — after receiving guidance from the Transfer Waiver Working Group — advised that immediate changes to the waiver process "are not appropriate" right now and should be voted on in the regular 2020-2021 legislative cycle.
But the board also recommended that the NCAA waiver process in those five sports was "sensitive" to "student-athlete well-being, especially those impacted by COVID-19 in the interim period."
The words "impacted by COVID-19" would indicate that immediate eligibility waiver requests tied to the coronavirus would get more sympathetic handling.
One lingering concern about blanket immediate-eligibility waivers is the ability of student- athletes to leave the football training camp of one school, join another school's training camp and play right away. A postponement of blanket changes may give the NCAA time to figure out a framework that addresses that concern.
The Nebraska men's basketball team had several incoming transfers — Kobe King, Trey McGowens and Trevor Lakes — who came from other four-year programs and are not graduate transfers. King may have a strong waiver case regardless, given circumstances that led to his departure from Wisconsin.
Lakes has indicated that he intends to sit out one year, then play a final season at NU. McGowens said in early April that NU would apply for a waiver for him, though it's not clear what circumstances Nebraska would claim.
Last season, the Huskers were hopeful a waiver for forward Shamiel Stevenson would be approved. The NCAA denied it.
The Husker women had three transfers, one of whom, MiCole Cayton, is a graduate transfer. Two others, Nailah Dillard and Bella Cravens, will have to file immediate-eligibility waivers.
Cravens indicated that she would be fine with sitting out one season. "I hope the waiver passes, I would love to play right away, but if it doesn't, it wouldn't be the worst thing in the world, because I'd have a year to learn the offense and develop myself even more," Cravens said.
One of the former Husker women's players who transferred, Leigha Brown, picked Michigan, which is close to her Indiana home. Another, Kayla Mershon, transferred to her hometown of Minneapolis to play for Minnesota.
---
Nebraska Athletic Director Bill Moos
Photos: Nebraska Athletic Director Bill Moos
Be the first to know
Get local news delivered to your inbox!