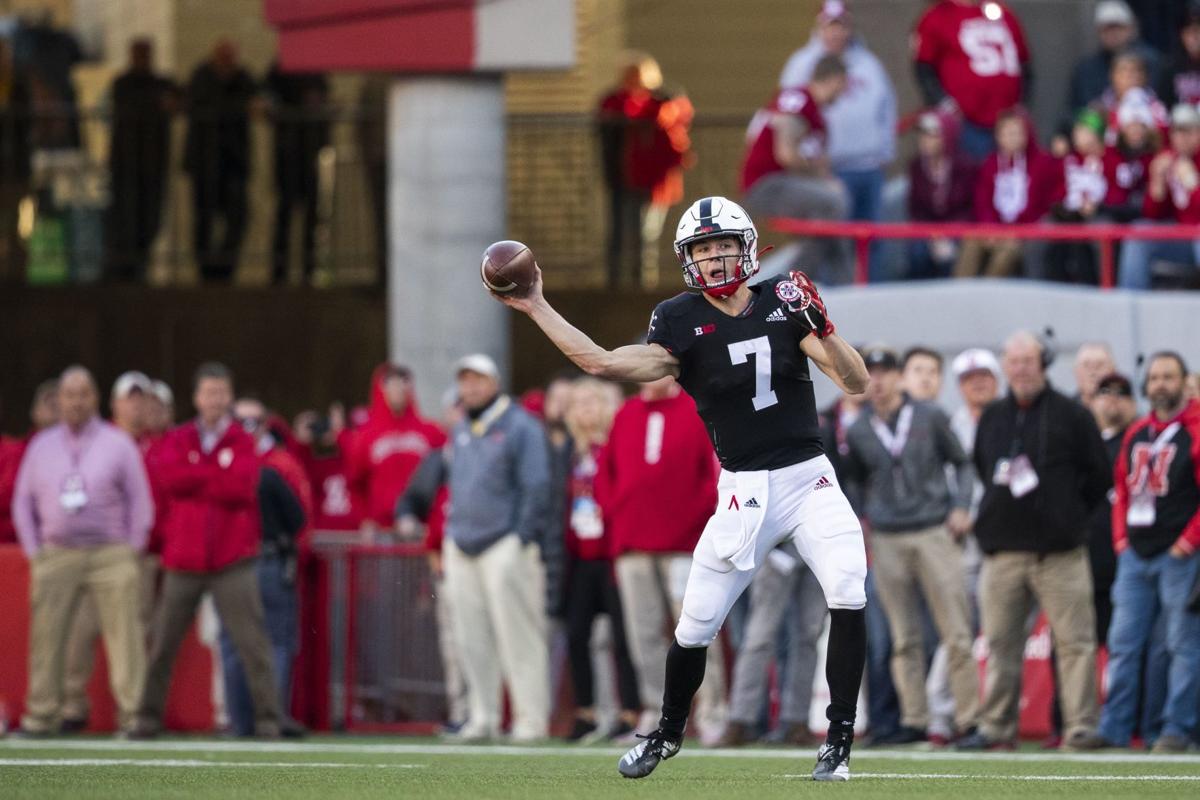 LINCOLN — From veteran to newcomer, coach to director of player personnel, the coronavirus pandemic affected everyone inside the Nebraska football program to some degree.
But we've selected a few players — mostly young guys — and a coach who might be most affected by the pandemic. The players were either poised to make a move up the depth chart, had a lot of repetitions coming to them this spring or had a chance at greatly expanding their role headed into the summer.
While a possibility remains that these players might get some of the spring practices back in June, COVID-19 infections and hospitalizations that last into May reduce that already slim chance.
Here are 10 Huskers to remember when college football does return:
Freshman receiver Alante Brown: Coaches were already excited by what Brown, an early enrollee who signed out of prep school, showed in two practices as a receiver and returner. While the coronavirus didn't change what Brown can do, incoming freshmen Zavier Betts, Marcus Fleming and William Nixon will join the battle whenever Husker football returns. (So will junior college receiver Omar Manning, but he's almost guaranteed playing time.)
Defensive coordinator Erik Chinander: Spring would have afforded Chinander time to tinker and mix-and-match various combinations in his top defenses. It's one thing to imagine it on a chalkboard or playbook and another to see it on the practice field. How might Jordon Riley have looked at nose tackle? What about Keem Green? Could NU move to a nickel defense with Cam Taylor-Britt as a slot corner and Braxton Clark or Quinton Newsome manning boundary corner? Questions postponed for another day. Offensive coordinator Matt Lubick is surely affected, too, but he likely has a better idea — outside of receiver — who the Day One starters are at most positions. It's a luxury to have an experienced offensive line, a two-year starter at quarterback and a running back coaches can trust.
Junior defensive tackle Keem Green: Reports were that Green looked better in the first spring practice than he had at any point last season. That's good news given Nebraska is counting on him to be a major contributor on the defensive line in 2020. Green could play nose tackle or defensive end, but spring was the best chance to test him in every conceivable situation in a three-man or four-man line.
Freshman running back Rahmir Johnson: The 5-foot-10, 180-pound Johnson was in line for a lot of work, given that Dedrick Mills secured his role with a strong finish to the 2019 season and there weren't any other fully healthy running backs in spring drills. Johnson lost the chance to be a featured guy and will now have to compete for carries with incoming freshmen Sevion Morrison and Marvin Scott. Johnson has a year on both in the offense — and who knows when Morrison and Scott will actually get to NU? — but Johnson stood to gain a lot this spring.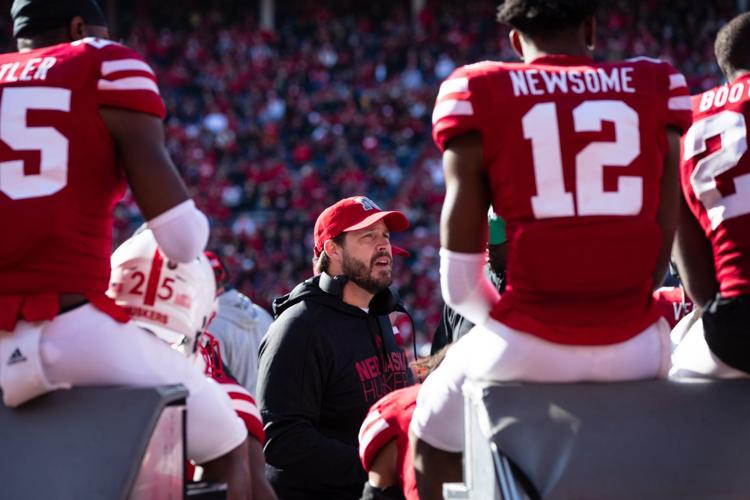 Junior linebacker Eteva Mauga-Clements: He was a blitzing bullet in junior college, and his new position coach, Barrett Ruud, cautioned on March 9 that Mauga-Clements had to learn how to play in a Big Ten defense. Learning can still happen remotely, but it would have been better in a spring practice environment.
Freshman quarterback Luke McCaffrey: McCaffrey's chances of eclipsing two-year starter Adrian Martinez likely hinged on being so good in practice he couldn't be ignored. Coaches already know McCaffrey shines in playbook knowledge. If Martinez was well out in front as NU's starter — with two years' experience and his physical tools, he should be — McCaffrey needed every opportunity he could have gotten.
Sophomore linebacker Luke Reimer: The Lincoln North Star walk-on was making a move on special teams and angling for more playing time at inside linebacker thanks to his instincts and aggressiveness. Learning the defense inside-out is the next step. You could easily put Nick Henrich, Garrett Snodgrass or Jackson Hannah in here, but Reimer seemed slightly ahead of the bunch. It's a strong group of linebackers.
Junior linebacker Caleb Tannor: Flashes won't be enough for a guy who's expected to make a big jump for his final two seasons at Nebraska. Tannor had just begun to work under a new position coach (Mike Dawson) while being a presumptive starter. The process gets pushed back for him.
Senior safety Deontai Williams: He was set to be one of Nebraska's best defenders in 2019 before a season-ending shoulder injury in the season opener. Spring would have been the perfect time to knock off the rust that accumulated during rehab. Williams is still a likely starter in 2020 either way.
Freshman defensive back/linebacker Javin Wright: It's not clear what position Wright might play in 2020, but coaches had planned on at least seeing what he could do at outside linebacker, where his 6-3 frame could add more weight. Ideally, Wright becomes the kind of player who doesn't leave the field regardless of the personnel. A spring would have helped his transition.
---
Every Nebraska football spring game since 2000
Be the first to know
Get local news delivered to your inbox!