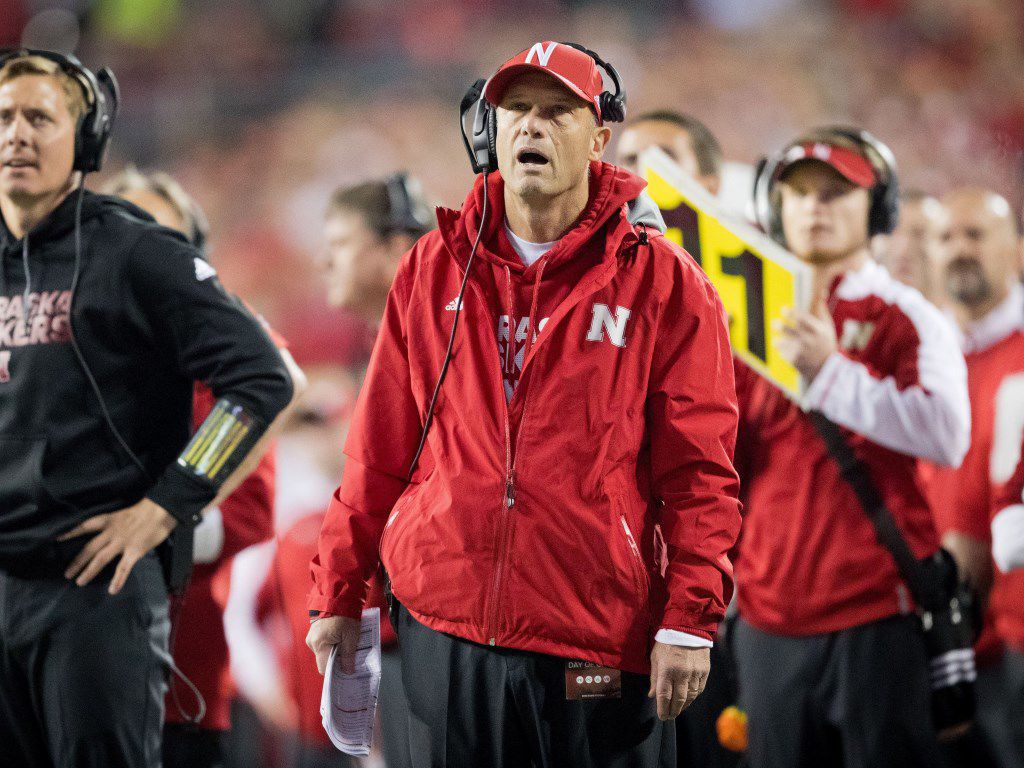 Remember when they were going to change Husker football, one recruit at a time? Remember when Nebraska seemed on the cutting edge of recruiting with satellite camps and Friday Night Lights and a Twitter presence second to none?
It wasn't so long ago. And it's interesting to revisit the recruiting attention that surrounded the short Mike Riley era. It hit full stride quickly, before NU played a game under Riley in 2015, as the Huskers put together their 2016 class.
That's the regime change class for folks who have been following these for awhile. The first class for a coach is the transition class, bridging one coaching staff to the next. For Riley, that was 2015, a group that turned out to have some pretty darned good players in it, including a record-setting receiver and twin defensive tackles who may be playing in the NFL soon.
The 2016 class mostly belonged to Riley, although two of his offensive line commits verbally pledged to the Huskers — and then-coach Bo Pelini — in 2014, and a few more had visited NU before Riley took over.
The regime change class typically needs to be full of contributors. Ask Scott Frost about the 2019 regime class vs. the 2018 transition class, and he'd likely look at those differently. In transition, you're trying to address key depth needs in a scramble. In a regime change, you're setting a culture.
So the 2016 class — built off the 2015 offseason and weird 6-7 campaign during the year — is Riley's regime change group. Many of the players who were a part of that class are still here, playing key roles in 2020. In that way, the class was somewhat successful.
Riley also introduced two recruiting trends that continue under Frost:
» Friday Night Lights. The open-to-the-public event was not only successful as an idea to generate excitement within the fan base, it had some positive effects on summer recruiting. After Pelini's modest why would anyone care about a bunch of football camps approach, Riley wanted to involve NU's best recruiting asset: The fans. It worked.
» Satellite camps. Riley brought this idea from Oregon State, which used its own camps to great effect in California. Riley and his crew did the same at NU, aggressively moving into the national landscape to find new prospects and spread the brand. One of the top players in the 2016 class, Dicaprio Bootle, was discovered in exactly this way. Without the camp in Miami, does Bootle show up on NU's radar? Doubtful. That said, Riley was ahead of the curve at Oregon State. By the time he reached Nebraska, other schools were getting into the routine, particularly Jim Harbaugh at Michigan, and by 2017, Harbaugh had so ruined the old model of hosting events at high schools that the NCAA stepped in and mandated the events take place at member institutions.
Here are the recruiting rankings for the 2016 class, which featured 21 players:
» 247Sports composite: 26th nationally
Good, but not as good as Bill Callahan's class in 2005 or Frost's class in 2019 (at least by the rankings). And although Pelini's 2009 class ranked a little lower than Riley's, it also included Taylor Martinez, Rex Burkhead, Eric Martin, Jeremiah Sirles, Dejon Gomes and Brent Qvale. That's better on the high end than the 2016 class, for now.
This will also be remembered as the class when Nebraska blew it with Noah Fant, the Omaha South star who was poorly recruited by the Huskers — and Riley's appointed in-state guy, Hank Hughes, who'd been here all of a few months. Fant eventually signed with Iowa, where he had a record-breaking career and became a first-round NFL draft pick. Perhaps more than any blown in-state recruiting assignment, Fant looms largest because he was arguably the best player and Nebraska, somewhat unbelievably, wasn't sure he projected to tight end.
It wasn't a mistake NU's current coaching staff would have made, that's for sure. Fant turned out to be a better player than any of the signees in Nebraska's class, and it was the latest in a line of Husker misses like Drew Ott, Nathan Bazata and Harrison Phillips.
The Huskers had five decommits in the class:
» Lincoln Christian athlete Jared Bubak, who'd committed in the Pelini era and switched to Arizona State.
» Safety Brandon Drayton, who went to Marshall and played a big role for several years until his October 2019 arrest for strangulation and domestic battery.
» Quarterback Terry Wilson, who picked NU, flipped to Oregon (and then-Ducks OC Frost), left there after Justin Herbert beat him out, and eventually landed at Kentucky.
» Arizona Western linebacker William Johnson, who flipped from Nebraska to UAB, where it doesn't appear he compiled any stats.
» Aphonso Thomas, who switched to SMU and then transferred to Trinity Valley.
There were also the ballads of two players who would have helped as much as Fant: Dez Fitzpatrick and Isaiah Simmons.
NU believed Fitzpatrick was silently committed to the Huskers for months before making an odd, late flip to Louisville. Simmons was almost certainly headed to Nebraska if Clemson defensive coordinator Brent Venables — who, like Simmons, is from Kansas — didn't extend an offer to Simmons late in the process.
Simmons was the nation's best linebacker in 2019. Fitzpatrick has caught 111 passes for 1,756 yards and 18 touchdowns at Louisville. You think those two guys might have helped the Huskers?
Nevertheless, Riley loved the class and said as much on signing day.
"We've got production here. Good football players with production," Riley said.
He also said they'd better be prepared to play right away and not think about redshirting. Funny thing is, a lot of them did redshirt, including perhaps the best players in the class.
Quayshon Alexander, LB, Wayne (N.J.) De Paul Catholic
247Sports composite rating: .8756
Recruiting: Alexander was a hotly pursued pass rusher recruit out of a power program in New Jersey. He had a truckload of offers after finishing with 19.5 sacks his junior year. Nebraska quickly became a leader for his commitment — even though a brother played at Rutgers — and Alexander committed to NU in summer 2015. But he still made it interesting before signing day as he visited Michigan, Pitt and Rutgers, but he ultimately signed with Nebraska. Alexander was a fun interview and professed an interest in becoming a WWE wrestler one day.
Career: Alexander never had much luck with injuries at Nebraska. He battled shoulder issues, did not appear in a game and transferred to Towson in 2019. He had five tackles as a beefed-up defensive lineman.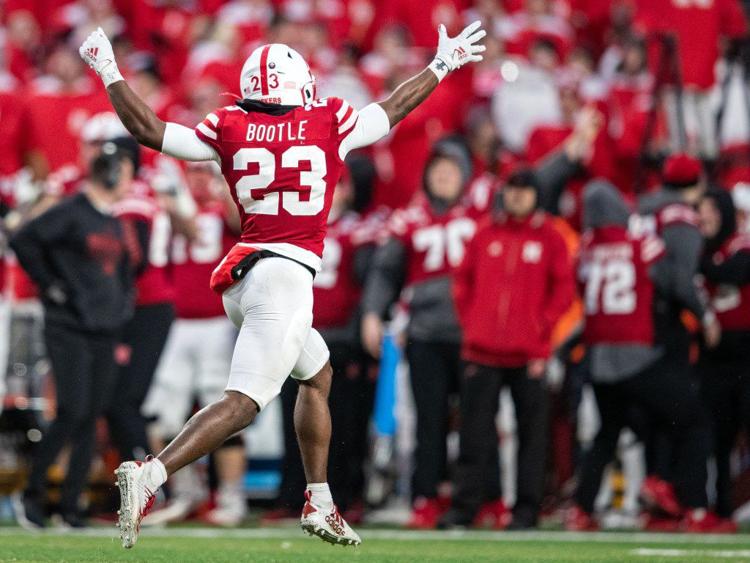 Dicaprio Bootle, CB, Miami (Fla.) Southridge
247Sports composite rating: .8280
Recruiting: Satellite camp guy! Bootle was discovered by Nebraska at a satellite camp in Miami. The Huskers liked how he looked — and his 40-yard dash time — and extended an offer in June. NU landed the versatile, smart Bootle after a visit in July 2015. He never wavered in his decision.
Career: Bootle has been as steady as his commitment was. He has started 25 games at cornerback and safety, has 21 passes defended to his name, plus two forced fumbles, and will likely be a captain next season. He's one of the best recruits in the 2016 class.
Bryan Brokop, OL, New Lenox (Ill.) Lincoln Way West
247Sports composite rating: .8847
Recruiting: Brokop was one of two 2016 offensive linemen to commit during Nebraska's 45-14 win over Illinois in 2014. He kept his commitment and signed with the Huskers in February 2016.
Career: Brokop lasted two seasons at Nebraska, never logged a significant snap and left football in summer 2018.
Tre Bryant, RB, St. Louis (Mo.) Christian Brothers
247Sports composite rating: .8638
Recruiting: Originally committed to Kansas State, Bryant took a visit to NU for the Michigan State game, loved what he saw and flipped to the Huskers the next day. Bryant was viewed as a key running back for an offense that needed a workhorse.
Career: He flashed nicely in a supporting role as a true freshman in 2016 — scored a key touchdown in the win over Minnesota — and was named the starter for 2017. He gained 299 yards in the first two games, taking the lion's share of carries as Devine Ozigbo and Mikale Wilbon were largely benched. Bryant never played another game after getting injured in that second game against Oregon. His knees were shot, and a comeback to the playing field in spring 2018 fell short. Bryant is one of the great what-ifs of recent years.
Tony Butler, DB, Lakewood (Ohio) St. Edward
247Sports composite rating: .8650
Recruiting: One of the top defensive backs in the Cleveland area, Butler initially committed to Pittsburgh in March 2015. NU offered in June 2015, but it wasn't until after the 2015 season that Butler visited. He ultimately picked the Huskers over Arizona State, West Virginia and a few other offers.
Career: A great student, Butler graduated from college in three years and spent the 2019 season as a graduate student. Butler battled injuries early in his career and never quite found a position. He appeared on special teams for three seasons and made one career tackle before transferring to Kent State for his final year.
Marquel Dismuke, DB, Calabasas (Calif.) High School
247Sports composite rating: .9087
Recruiting: Part of the Calibraska movement, Dismuke was the first from Calabasas to sign with the Huskers, and his signing promised a pipeline to come. Always the quiet one of the bunch, Dismuke decommitted from California in summer 2015 and switched to Nebraska.
Career: He had every reason to leave. Riley got fired, the Calibraska movement fell apart, and halfway through 2018 he wasn't getting much playing time. But his mom and position coach Travis Fisher prodded him to stay, and Dismuke persevered. He had 67 tackles last year as a full-time starter. His pass breakups on third and fourth downs against Illinois sealed that win. He's likely a candidate to start again in 2020.
JoJo Domann, DB/LB, Colorado Springs (Colo.) Pine Creek
247Sports composite rating: .8619
Recruiting: Domann was a high school teammate of 2015 Nebraska signee Avery Anderson. By every measure Domann was a terrific high school player, manning just about every position on the field — including kicker — with the exception of offensive and defensive line. He was the Prep Colorado Player of the Year in 2015, which came after he'd committed to Nebraska over another finalist, Kansas State.
Career: Domann was one of the few in the 2016 class to play as a true freshman, finishing with eight tackles on special teams, but he tore up his knee in spring 2017 and missed the entire season. That became his redshirt year. After he re-injured the knee during rehab in summer 2018, there were some questions as to whether he'd be back. But Domann eventually did fully return by midseason 2018, when he made a splash sack at Ohio State. In 2019, Domann had a breakout season, finishing with 52 tackles, 9 tackles for loss, six passes defended and two forced fumbles.
David Engelhaupt, TE, Norfolk Catholic
247Sports composite rating: .7932
Recruiting: Engelhaupt was considered one of the top commits in Wyoming's class for much of the 2016 cycle, having committed to Craig Bohl and the Cowboys in summer 2015. But, just one day before signing day, Nebraska decided to extend an offer to the in-state tight end. Engelhaupt took it.
Career: Engelhaupt redshirted in 2016 and appeared in two games in 2017, before retiring from the sport in summer 2018.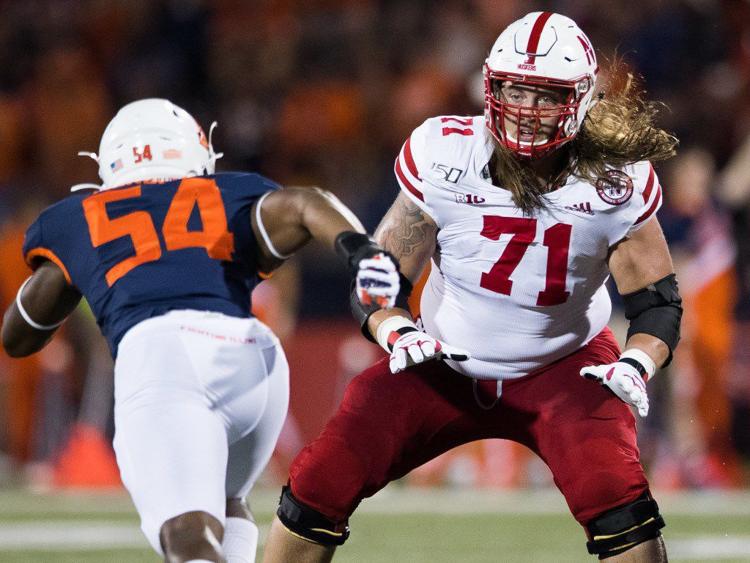 Matt Farniok, OT, Sioux Falls (S.D.) Washington
247Sports composite rating: .8934
Recruiting: Farniok comes from a football family; one brother played at Iowa State, another played at Oklahoma. The third brother of four, Matt narrowed his list to Iowa, Nebraska and Florida State. The Huskers ultimately edged out the Hawkeyes, and Matt's younger brother, Will, picked the Huskers, too. Riley considered Farniok one of his signature wins of the 2016 class.
Career: After redshirting in 2016, Farniok has been a three-year starter at right tackle and a captain in 2019. An excellent run blocker, Farniok will explore a move to guard when college football returns. Farniok panned out to be one of the top recruits in the 2016 class.
Derrion Grim, WR, Stockton (Calif.) McNair
247Sports composite rating: .8521
Recruiting: Grim had one of the most productive senior years of any receiver in California history with 34 touchdowns. By the end of it, he was already committed to Nebraska, flipping to the Huskers from Boise State. Grim was an early enrollee, as well, and impressed with his skill set in spring practices. Nicknamed "Cherry" for his dyed red hair, Grim appeared ready to have an immediate role in NU's offense in 2016.
Career: Grim never made it. He transferred just before the 2016 began and left the Huskers in a tough spot, a pattern of things to come with receivers from California. His father said Grim just didn't like Nebraska, but Grim indicated later that NU's offense didn't have enough passing. He eventually landed at Fresno State and had a perfectly nice career, catching 53 passes for 708 yards and seven touchdowns. He might have helped Nebraska some, but he didn't appear to be an improvement over someone like Mike Williams.
Lamar Jackson, CB, Elk Grove (Calif.) Franklin
247Sports composite rating: .9594
Recruiting: Nebraska's crown jewel was pursued by several NU assistants, and chief among them was Keith Williams, who handled some of Jackson's recruitment despite being the receivers coach. Jackson visited for that memorable Michigan State game and committed to Nebraska over Arizona, USC, Michigan and others just before signing day. In high school, Jackson played as much quarterback and receiver as defensive back, so people figured there'd be some adjustment.
Career: And there was. Jackson started the first game of his college career — 2016 against Fresno State — and took some lumps. He took some more in the rest of 2016 and 2017, and even 2018 when was briefly benched after a penalty against Purdue. But Jackson was never in anyone's doghouse too long. Truth is, he was NU's best defensive back for the last two seasons, especially in 2019 when he had three interceptions and 12 passes defended. He's one of Nebraska's top prospects for the 2020 NFL draft and should get picked. Did he live up to his lofty ranking? He started for three seasons, so yes he did, more or less.
Pernell Jefferson, LB, New Orleans (La.) Warren Easton
247Sports composite rating: .8441
Recruiting: A true tweener between undersized defensive and larger outside linebacker, Jefferson had a strong offer list coming out of high school. He committed to Oklahoma in August 2015, but backed off by the winter when Nebraska and other schools got involved. Jefferson visited NU in January 2016 and then picked the Huskers.
Career: Jefferson was scout team MVP in 2016 but never played in a game for the Huskers. Good guy, graduated from college, but he didn't quite project to a specific position and wasn't really a fit on special teams, either. He's a miss in the class.
Caleb Lightbourn, P, Camas (Wash.) High School
247Sports composite rating: .8234
Recruiting: A Bruce Read recruit — you'll recall Riley liked giving his specialists scholarship offers — Lightbourn was offered in September 2015 and committed two months later. He fully expected to spend one year as a redshirt behind Sam Foltz.
Career: Foltz tragically died in a car crash in late July 2016, and Lightbourn, who handled that moment with real kindness, was thrust into a role he didn't expect to have right away. He struggled in 2016 — free-lancing a fake punt against Wyoming, recording a negative-yardage punt against Minnesota, kicking the ball into the stands at Iowa — and Read was dismissed in part because of those struggles. In 2017, Lightbourn was coached by Bob Diaco — an intense and strict disciplinarian — and Lightbourn had a very solid season, improving his net punting yardage by nearly five yards and controlling his direction better. In 2018, with no Diaco to push him, he struggled again, basically whiffing on an onside kick against Ohio State. He was replaced halfway through the season by Isaac Armstrong and transferred at the end of the year. Here's the funny thing: Lightbourn was missed in 2019 as a kickoff specialist. If there's one thing he could do — and one thing NU really could have used in the Wisconsin and Iowa games — it was a touchback.
Collin Miller, DE/LB, Fishers (Ind.) Hamilton Southeastern
247Sports composite rating: .8496
Recruiting: Miller represents the sum total of Hank Hughes' recruiting efforts. Miller originally visited Nebraska in the final days of the Pelini era, and after a strong senior season at Randy Gregory's alma mater (25 tackles for loss and 11 sacks) he picked up considerable interest, including from the Huskers. Miller visited again in January 2016 and picked Nebraska shortly thereafter. He arrived at NU as a defensive end.
Career: Miller moved to outside linebacker in 2017 when NU switched to a 3-4, then to inside linebacker in 2018 when coach Barrett Ruud smartly recognized his athleticism would help fill a need. Miller had a strong season in 2019, starting all 12 games and finishing with 67 tackles, five tackles for loss and four passes defended. Miller is close to a lock to start in 2020 and will be a captain candidate.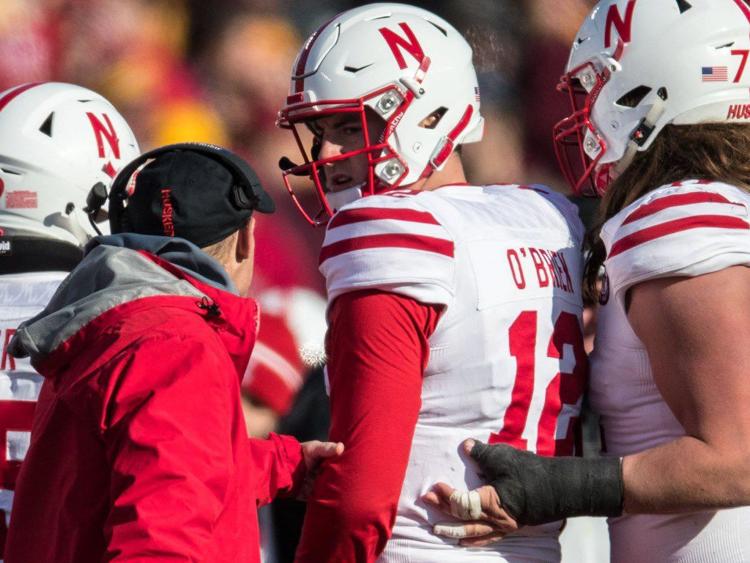 Patrick O'Brien, QB, San Juan Capistrano (Calif.) San Juan Hills
247Sports composite rating: .9189
Recruiting: O'Brien committed to Nebraska before Riley had coached a game and stuck with his commitment. O'Brien's stock rose with a strong senior year of high school.
Career: Outside of playing the second half of a blowout loss to Minnesota in 2017, O'Brien didn't see the field much because he lost to Tanner Lee in the 2017 race for starting quarterback. He stayed through part of spring 2018 before transferring to Colorado State and a system that fit him better. Last season, O'Brien threw for 2,803 yards and 13 touchdowns at CSU, completing 61.8% of his passes. He's one of many quarterbacks who transferred from Nebraska in the last decade.
John Raridon, OL, West Des Moines (Iowa) Valley
247Sports composite rating: .9452
Recruiting: The son of former Husker offensive lineman Scott Raridon, John committed to Nebraska during the final season of the Pelini era and stuck with that decision through the coaching change. He was a much-hyped addition and one of the highest-rated linemen to sign with the Huskers in years.
Career: Raridon never found a natural position. Offensive line coach Mike Cavanaugh thought about him at tackle. Then it was center. He played at guard under Greg Austin. He never seemed to stick at any one spot. It was odd, and it continued a weird run of bad luck for Nebraska and highly rated offensive linemen that started with Ryan Klachko and Tyler Moore and continued with Jalin Barnett and Raridon.
Greg Simmons, LB, Fort Pierce (Fla.) Central
247Sports composite rating: .8525
Recruiting: Simmons seemed headed to Miami after he committed to the Hurricanes in February 2015, but that summer he flipped to the Huskers and stuck with it. As a senior, he had 139 tackles, 26 for loss and 10 sacks. Husker fans figured they were getting a stud sleeper.
Career: Simmons hurt his neck at Nebraska and transferred in summer 2017 to Duquesne, though it doesn't appear he ever played for the Dukes.
JD Spielman, WR Eden Prairie (Minn.) High School
247Sports composite rating: .8690
Recruiting: The adopted son of Minnesota Vikings general manager Rick Spielman, JD was a multi-sport star at Eden Prairie, where he was just as good at lacrosse — perhaps better — as he was at football. He considered going to Ohio State to play lacrosse, following his older brother, before deciding to focus on football. Once he did, he got plenty of good offers, including Minnesota, Michigan and the Huskers. Ultimately, Riley and Nebraska sold his mom on Nebraska and Spielman headed to NU, where he redshirted his first year.
Career: Spielman returned a kickoff for a touchdown in his first game as a Husker. Since then, he's been one of the best Huskers in the program, amassing 170 catches for 2,546 yards and 15 touchdowns over three seasons. He took a leave of absence this spring for a personal break, and it's unknown whether he'll return for 2020, although Frost said he expects him back.
Ben Stille, DE, Ashland-Greenwood
247Sports composite rating: .8578
Recruiting: Stille looked like he'd be the only in-state guy in the class until the late addition of Engelhaupt. Stille went to an NU camp and committed shortly thereafter. He was a no-fuss, no-muss commit, like most in-state prospects are, and one of the best athletes in Ashland-Greenwood history.
Career: Playing outside linebacker in 2017 and defensive end for the last two seasons, Stille has started 14 games with 11.5 sacks and 21 tackles for loss. Like many in-state linemen, he has a love for the program and sport that's evident in every conversation. He also has a high standard for himself — remember when he turned down a Blackshirt — and teammates. He's a candidate to be a captain in 2020.
Jack Stoll, TE, Aurora (Colo.) Regis Jesuit
247Sports composite rating: .8524
Recruiting: Stoll got offers from Nebraska and Texas within a week of each other. The Huskers won this one, though, as Stoll showed up in June for a visit and ultimately picked NU. That was that. He didn't waver.
Career: Stoll has started the last 25 games, catching 54 passes for 568 yards and six touchdowns over three seasons. He's been a better-than-expected pass catcher, a versatile blocker and a willing interview. He also had one of the most spectacular mullets the world has seen until he shaved it after the loss at Colorado last year. It's not clear when or if the mullet will return.
Boe Wilson, OL, Lee's Summit (Mo.) West 
247Sports composite rating: .8559
Recruiting: A fire hydrant of a lineman, Wilson got the Husker offer in May 2015, committed two months later and stuck with the decision until signing day. He wasn't overly chatty about the decision, and hasn't been chatty about his play since he arrived at Nebraska.
Career: Wilson has started the last 21 games at right guard, assuming that role once Tanner Farmer moved to center midway through the 2018 season. His job may be up for grabs in 2020, though, as he's expected to get competition from Trent Hixson and Ethan Piper. Wilson is a tough, short-area blocker who continues to improve as a pass blocker.
Notable transfers/walk-ons: Tanner Lee (transfer from Tulane), Eli Sullivan (walk-on)
Lee was NU's starting quarterback in 2017 season and, as of this writing, the last Husker picked in the NFL draft. He left Tulane after a coaching change would have had him in charge of a triple-option offense. He then redshirted at Nebraska in 2016. After he was hyped up far too incessantly by most of the media, Lee threw several back-breaking pick-sixes in losses to Northern Illinois and Wisconsin. Lee also engineered a 25-24 comeback win over Purdue, a thrilling game that stands as one of NU's better moments in a rough three seasons. He finished 2017 with 3,143 yards, 23 touchdowns and 15 interceptions. Aside from the picks — which really hurt — Lee was relatively solid.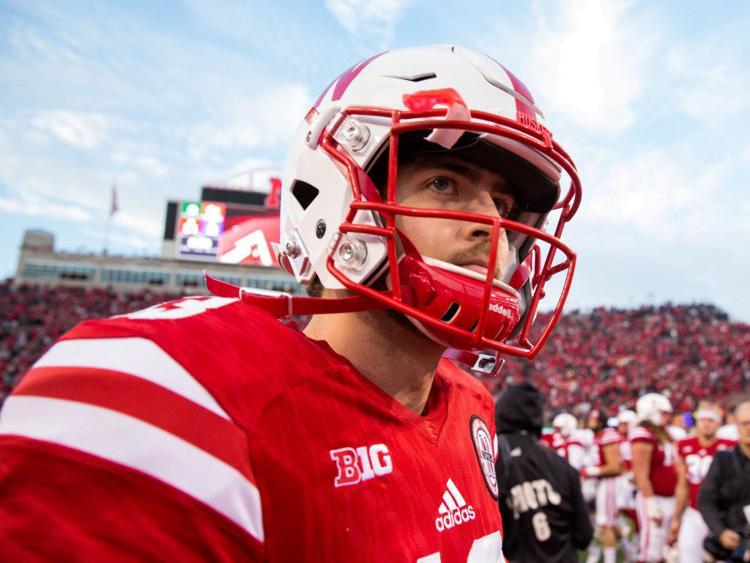 THE STATS
Best players: Spielman, Jackson, Farniok, Bootle
Top position group: Defensive back (Jackson, Bootle, Dismuke, Domann, Butler)
Bottom position group: Linebacker (Simmons, Alexander, Jefferson)
Junior college recruits: None
Players who transferred or left/were dropped before their eligibility was exhausted: 11 (Alexander, Brokop, Raridon, O'Brien, Butler, Bryant, Simmons, Grim, Jefferson, Lightbourn, Engelhaupt)
Players who started more than 10 games thus far: 10 (Bootle, Lee, Spielman, Lightbourn, Jackson, Dismuke, Farniok, Stille, Wilson, Stoll)
High school recruits by state/province: California 4 (Dismuke, Jackson, O'Brien, Grim), Nebraska 2 (Stille, Engelhaupt), Colorado 2 (Domann, Stoll), Florida 2 (Bootle, Simmons), Missouri 2 (Bryant, Wilson), Louisiana 2 (Lee, Jefferson), Iowa 1 (Raridon), Illinois 1 (Brokop), Indiana 1 (Miller), Minnesota 1 (Spielman), New Jersey 1 (Alexander), Ohio 1 (Butler), South Dakota 1 (Farniok), Washington 1 (Lightbourn)
Players who never arrived: None
Guys who played as true freshmen: 3 (Bryant, Lightbourn, Domann)
TAKEAWAYS
» Classic either/or class: There weren't a lot of in-between guys in this class. Either guys moved into major contribution roles by their junior seasons, or they were out the door. (Lightbourn, oddly, was both). Almost by necessity — because of the complete, sudden collapse of the 2017 recruiting class — the 2016 class had to produce some starters. It produced equally as many players who left without making a significant impact.
» However imperfectly it came together, Nebraska got a strong group of defensive backs. The secondary may have been NU's biggest strength last season, and although a village of assistants recruited Jackson and Dismuke and Bootle was found at a satellite camp, it worked to create a pretty good group. Jackson and Dismuke are the only players in the Calibraska movement to work out, and Bootle has emerged as a good leader. Domann was originally recruited as a safety — he later moved to linebacker — but he's been one of the more productive recruits of the class.
» The first of two disasters at linebacker. Miller and Domann may play linebacker in a 3-4 now, but they weren't recruited to do that. Miller was a defensive end. Domann was a safety. The linebackers recruited in this class by Trent Bray — Alexander, Simmons and Jefferson — made little impact on the field, and they weren't lightly recruited, either. Alexander was heavily sought after. Simmons was pursued by Miami. Jefferson was committed to Oklahoma (A=and, yes, probably dropped by the Sooners, but still). Bray just missed. It happened in 2017, too.
» Just three impactful linemen. Two on offense, one on defense. (If you want to count Miller, OK, he's four). Farniok, Wilson and Stille have been consistent and tough, though it would be a stretch to say any of them are headed for the NFL draft.
» No junior college players. At the time, reporters nodded along when we were told about Riley and Co. being "very selective" with juco guys. In reality, we should have been more skeptical. Riley had frequently recruited jucos at Oregon State, but he didn't for three cycles at NU. Something was up with that, and former defensive coordinator Mark Banker knew it.
"When Mike came in, the line in the sand was drawn that it wasn't going to be easy for us, as a new staff, to recruit junior college players," Banker said almost a year after he was fired. "They were definitely going to have to meet criteria more than they were just excellent football players that could move the program forward and meet minimal (NCAA) requirements."
Said Riley: "I think everybody who talks about admissions and graduation are, I would use the word 'aware,' of the issues involved there, of graduating this person, of them fitting in academically."
Of the many odd things that happened during Riley's short stint at NU, the juco recruiting barrier was among the oddest. It represented a total break with Nebraska's and Riley's past practices. In the months after Riley was fired, Frost signed six juco players for the 2018 class. He just signed five in the 2020 class.
» If you're underwhelmed, just wait. The 2017 and 2018 classes are quite something. Players who didn't make it, players who were on campus for a few months, disciplinary issues ... yowzas.
Photos: Every season-opening starting Husker quarterback since 2000
Be the first to know
Get local news delivered to your inbox!