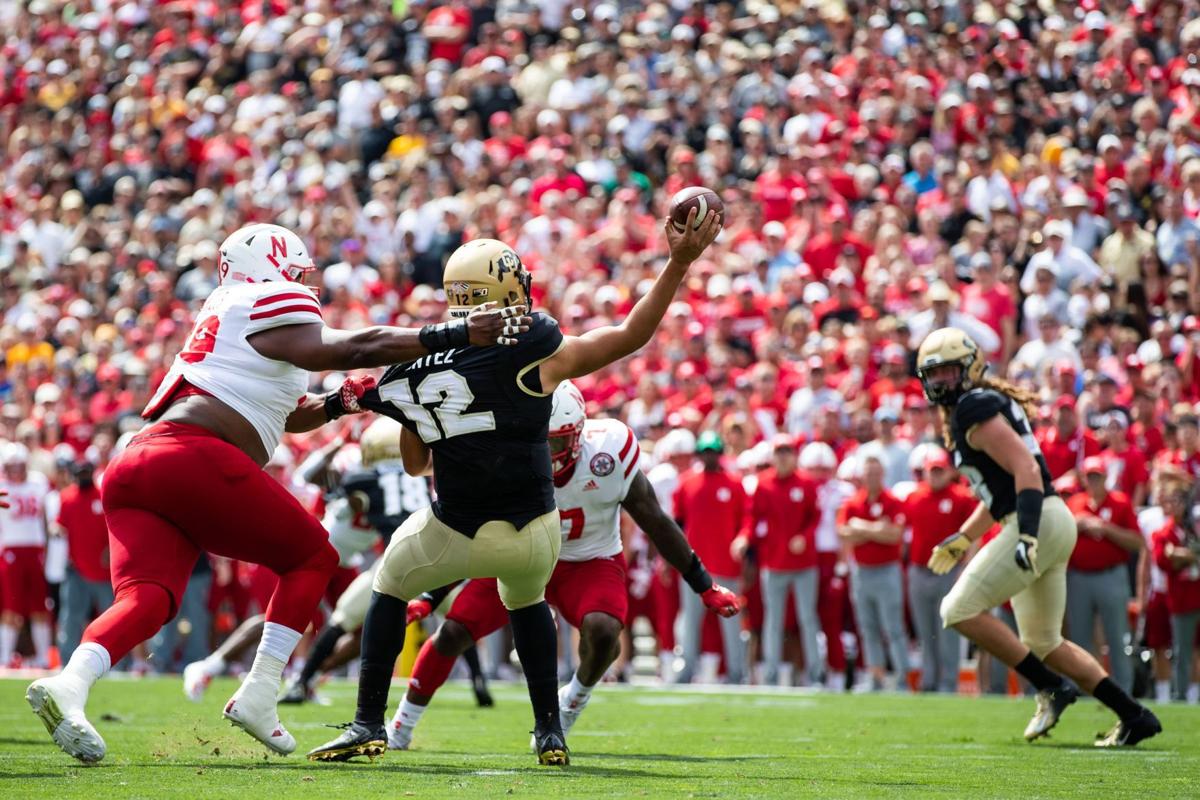 BOULDER, Colo. — Ben Stille hurled a green water bottle at a padded wall and shouted an expletive as he stormed off the field.
The usually talkative Cam Taylor-Britt wore a white towel over his head in silence. Chants of "Over rated!" bounced off the concrete ramp from partying Colorado fans moshing at midfield.
Barely two hours earlier, the Nebraska defense was dreaming about extending a first-half shutout another couple of quarters. What happened?
"Tackling killed us toward the end of the game," NU senior safety Eric Lee said.
Nose tackle and captain Darrion Daniels added: "It was just executing."
Said linebacker Mohamed Barry: "We didn't finish."
Players and coaches trudged out the northwest corner of Folsom Field having only general ideas of how in Coors country the defense let a dominating first 30 minutes turn into another road loss, this one 34-31 in overtime.
But first, the facts. Colorado netted zero rushing yards in the opening half. The Blackshirts forced Steven Montez to throw 18 passes — 13 complete — for 84 yards. Cornerback Lamar Jackson had risen up for a second-quarter interception. The D had its first first-half shutout in three years and NU led 17-0.
"We had them," Barry said. "We was better than that team."
Nebraska even forced punts on CU's first two series of the third quarter. When the Buffs got the ball with 4:06 left in the period, they had 118 total yards.
What followed was an avalanche at the foothills of the Rockies. In the last 19-plus minutes and overtime, the home team gashed NU for 346 more, completing the comeback on a 34-yard James Stefanou field goal in the extra period.
Montez hit Tony Brown on a 26-yard fade for the tying touchdown in the final minute of regulation. Nebraska was bracketing his inside receivers, he said, so he knew he had Brown one-on-one with Jackson on the outside. He made a perfect throw against tight coverage.
"We all kind of just calmed down and started to play outside ourselves," Montez said. "We just took the coaching we were getting on the sideline and applied it and good things happened."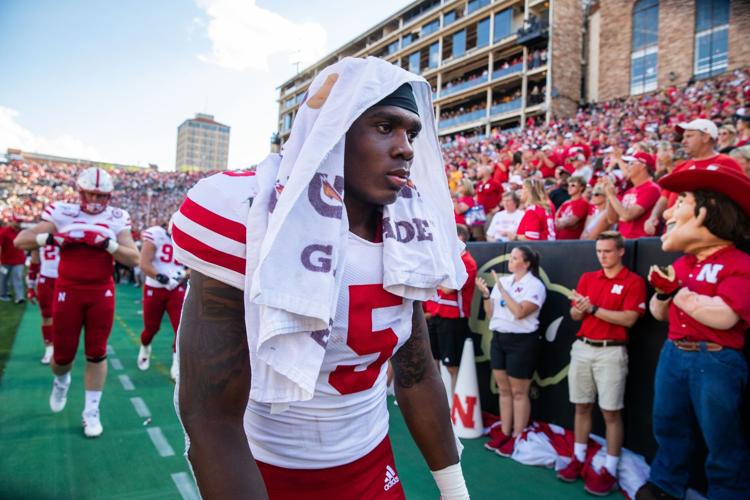 Nebraska defenders said the altitude didn't affect them, but coach Scott Frost and many Colorado players said they saw differently. Missed tackles piled up, never more so than on the Buffs' first scoring drive that quickly went eight plays and 64 yards. The 96-yard flea-flicker — the longest play from scrimmage in program history — came on a busted coverage when Taylor-Britt let receiver K.D. Nixon get behind him over the middle.
Lee said the future remains bright, especially if players continue to listen to the coaching staff. It might be as simple as learning how to close, Daniels said. Three "ex" plays — ones where NU failed to carry out its plans — led to 21 points.
"I said it before and I'll say it again: I feel like we were the better team," Daniels said. "Poor execution, that's all it was. You can turn on the film and just see that there was plenty of opportunities that we had and we didn't take them."
A first road win in the Frost era could have meant the arrival of the Blackshirts, Barry said. Instead, it's back to getting treatment, back to the film, back to practice in search of consistency.
It's "the worst possible feeling," Stille said, because defenders let each other down. Communication breakdowns were killers, especially since everything NU saw from Colorado was on the scouting report.
Still, he said, there is a positive. Walking off the field the way they did will certainly make them more teachable as they find a way to make that first half a full-game occurrence.
"I think if we would have gotten away with this with a win, I think a lot less is learned from it," Stille said. "I think a lot more guys are going to take a lot more hard look at this just because it was a loss. But we still have everything set out in front of us for the Big Ten West."
Photos: Nebraska takes on Colorado in Boulder