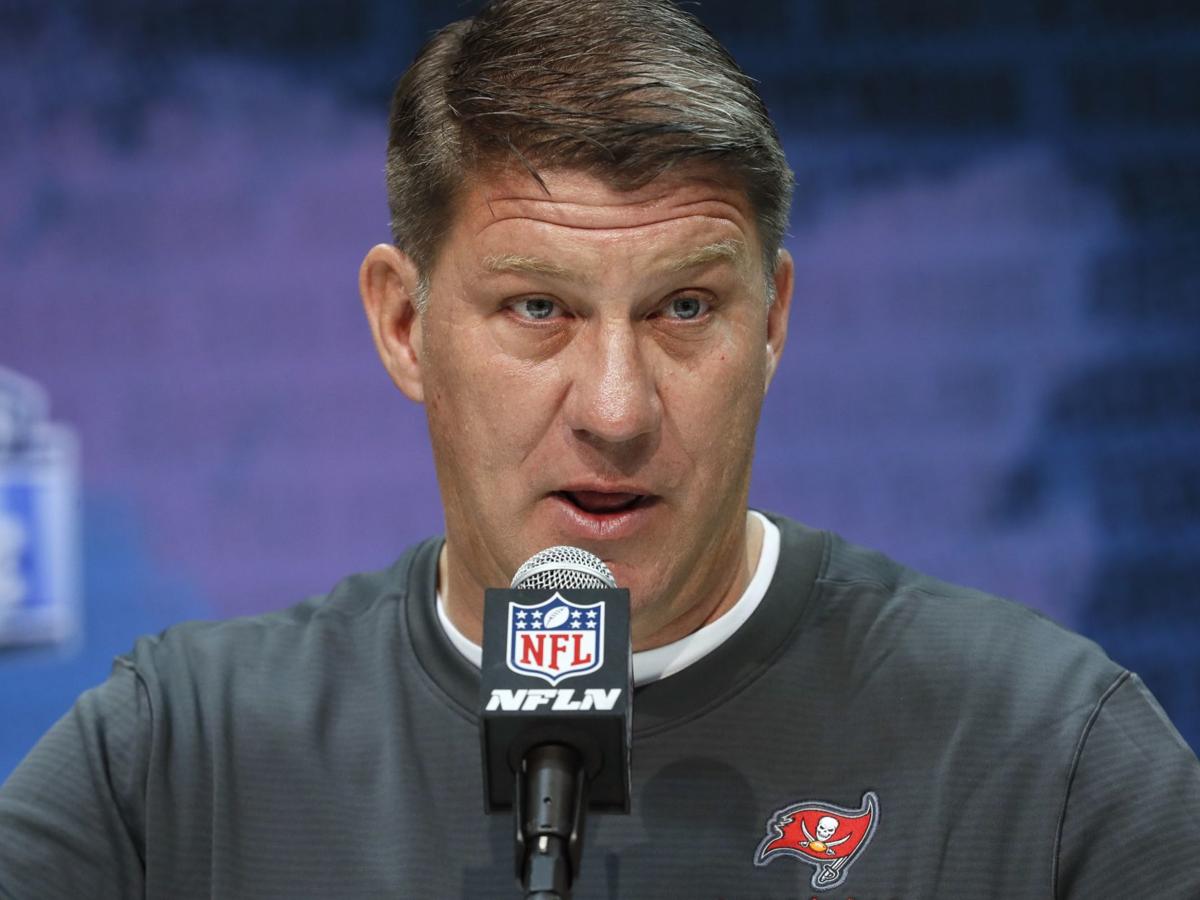 It all started in 1994 with a knock on Charlie McBride's South Stadium door.
Nebraska's defensive coordinator was preparing for a national championship season. Jason Licht was job hunting.
You're going to hear that name more often in the next several days and months as the Tampa Bay Buccaneers' general manager tries to build a Super Bowl contender around the greatest quarterback in NFL history. But before Licht plucked 42-year-old Tom Brady away from the New England Patriots, he was a Husker walk-on.
A practice dummy for McBride.
Born in Fremont, Licht grew up in Yuma, Colorado, and his dad was in the irrigation business. He cheered the Big Red and attended a game every year. He joined the freshman class of Will Shields and Trev Alberts.
Licht (pronounced "Light") began his career at linebacker. Then McBride made a schematic change that became quite famous. He switched from a 5-2 to a 4-3. Suddenly there was a glut of middle linebackers.
Licht moved to guard and joined the scout team. Assistant Kevin Steele gave him the task of lead-blocking on isolation plays. At 235 pounds, he was no match for Kenny Walker, Mike Croel and Mike Petko.
"My bell got rung like you wouldn't believe," Licht told me in 2012.
With future pros like Shields and Brenden Stai in front of him, Licht transferred to Nebraska Wesleyan, where he played two years for winning teams, earning all-conference honors on the defensive line.
He earned a degree in biology and started studying for the MCAT. One problem: "I knew I didn't want to go to med school. I just knew."
So one day in 1994, Licht visited McBride. He'd always been fascinated by the NFL scouts who came to Lincoln. How can I get into the business, he asked. McBride knew an old NFL executive. Next time I see him, McBride said, I'll ask.
Licht went home and, a few hours later, got a phone call. "Get your (butt) back up here!"
It was McBride. The pro scout was in town.
Licht introduced himself to Tom Braatz. They went out for a beer and talked about Husker prospects — there were a ton in 1994. Braatz had a connection to Don Shula. Licht quickly landed an internship in Miami.
Over the next 15 years, Licht worked for Philadelphia when Donovan McNabb and Terrell Owens led the Eagles to the Super Bowl. He was in Arizona when Kurt Warner and Larry Fitzgerald carried the Cardinals within seconds of a ring.
But Licht's most valuable experience and best success came in seven seasons with New England, where he earned a spot in Bill Belichick's small circle of trust. That's one underrated reason Brady's move is so fascinating.
Licht was actually in New England's war room when the Patriots made the call to draft Brady. Under Belichick, Licht rose to assistant director of player personnel. He returned to New England in 2009-11 as director of player personnel.
He knows the Patriot Way.
Most coaches concentrate their time in schemes and player relationships, Licht said in 2012. They give scouts greater autonomy to make personnel decisions.
In New England, "it stops and starts" with Belichick.
"He's one of the only coaches that can run it all, that has the focus and intelligence. … He has a rare ability to compartmentalize an issue and focus on it and solve it as opposed to trying to look at too many things at once."
In 2014, the Buccaneers hired Licht as GM. He's endured five losing seasons. He's fired two coaches. The franchise quarterback he drafted No. 1 in 2015, Jameis Winston, flopped. Frankly, Licht is fortunate to still hold power in Tampa.
But NFL teams are never far from contention — just ask the San Francisco 49ers. The Buccaneers have ample offensive talent. If any single player can revolutionize a culture and revive a team, surely it's the 199th pick of the 2000 draft.
The irony of signing Brady isn't lost on the main characters, including Belichick. Licht hasn't been able to transfer his New England success to Tampa Bay. He has to hope that Brady can.
They don't need 20 legendary seasons together. Just start with one.
---
Every Husker selected in the NFL draft since 2000