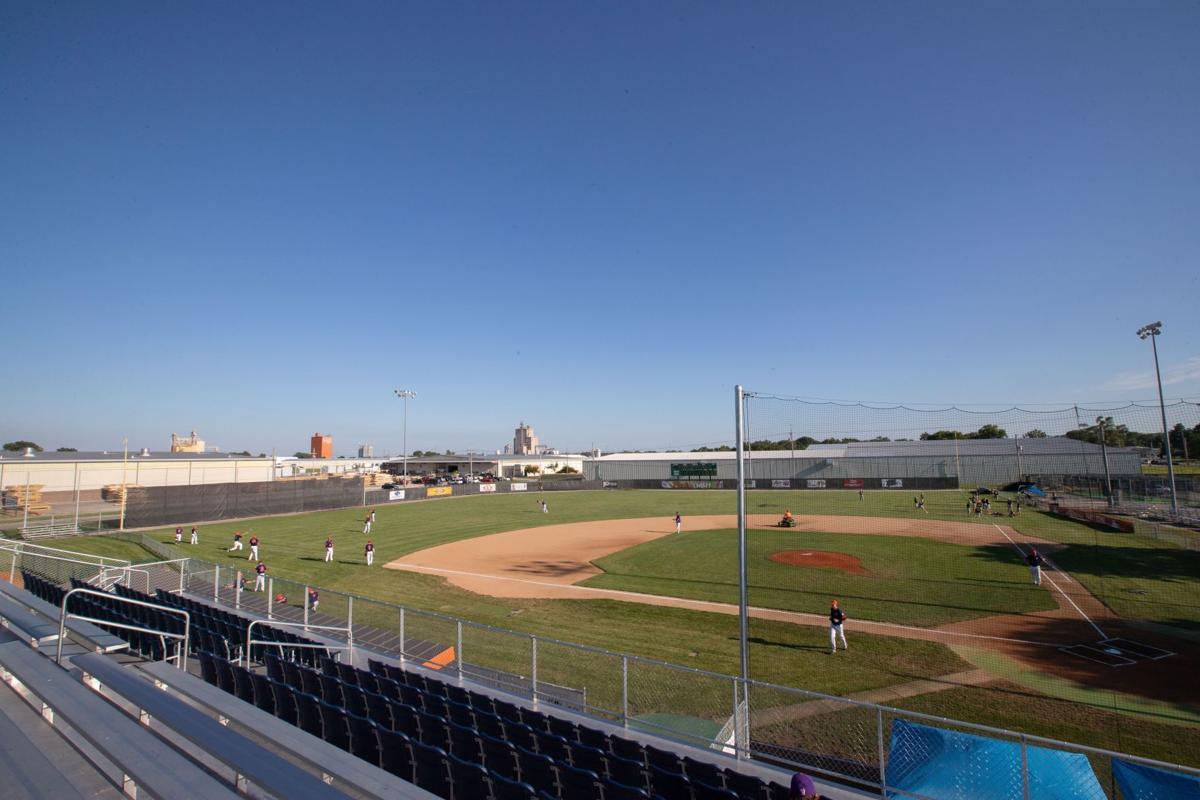 FREMONT — This was nobody's Plan A. But during a summer like this one, they wouldn't trade it for anything.
Shay Schanaman was supposed to be playing baseball right now in the prestigious Cape Cod League. Trey Kissack should have been in Alaska doing the same thing. Griffin Everitt (Minnesota), Quinn Mason (Minnesota), Luke Boynton (Georgia) and Emmett Olson all made late adjustments too.
The collection of current and incoming Nebraska players instead has been gathering in separate dugouts in the Expedition League, a third-year regional wood-bat conference that has become a home for them and others displaced by canceled seasons in the wake of the coronavirus pandemic.
Now 20-plus games into their schedule, most have already logged more innings and at-bats than they did in the abbreviated spring. This has become their most valuable time of the year.
"Usually at about this point in the summer everyone's dragging, saying 'Oh, we've played so much baseball already' and wanting to go home," said Schanaman, an NU sophomore pitcher. "Now we're just getting into our groove. The dog days of summer, you don't have that this year."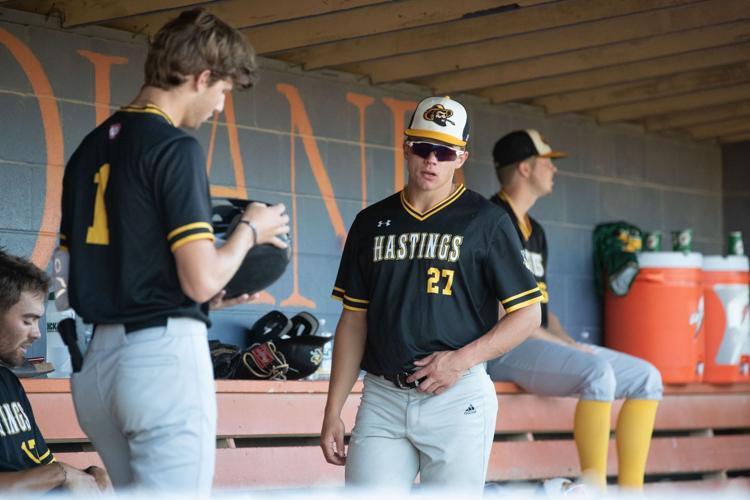 On a picturesque weeknight at Moller Field — a sharp grounder from Highway 77 on the south edge of town — one can almost forget that Major League Baseball and minor-league teams had yet to play a game this year. A couple hundred fans gathered to watch the Fremont Moo and Hastings Sodbusters, filtering in as Foreigner's "Feels Like the First Time" blared over the speakers.
There was a raffle for hedge trimmers and a whiteboard sign by the concession stand wishing patrons a happy National Hot Dog Day. Three grade-school boys leaned against a chain-link fence and argued who was better at NBA2K. The field — once the co-home for the first Women's College World Series in 1969 — is baseball quirky, with a 24-foot tall "Moller Monster" in left field. Immediately beyond it sits a local lumber company.
A couple Nebraska freshmen are absent on this night, with Mason and Boynton of the Moo feeling under the weather and told to stay home. Boynton, a first baseman, is hitting .162 through 11 games while the right-handed starter/reliever Mason is at a strikeout per inning with a 4.50 earned-run average across 18 frames. Another Moo teammate — sophomore Kyle Perry, who had become an NU weekend starter in March — is home recovering from Tommy John surgery from an injury suffered during a start against the Sodbusters in late June.
Olson, an incoming freshman, is the only Husker donning the purple and orange Moo uniform tonight. The 18-year-old from suburban Chicago is living with a host family in nearby Arlington — population 1,304 — and getting a taste for pitching to 20-somethings while posting an ERA of 8.37.
"This is the farthest I've been away for this long," Olson said. "The first few weeks were a little hard but getting to know the guys here made it a lot easier and they've helped fill me in on what college baseball is all about."
Everitt, his future Nebraska teammate and a current Sodbuster, recently hammered an Olson elevated changeup at an exit velocity of 105 mph for some damage. Now, Olson joked, he knows what not to do with hitters like that. Everitt — hitting .190 through 20 games — spent the past two years at Kansas City Kansas Community College after graduating from Lincoln Southwest.
Everitt is also getting to know Hastings pitchers he will catch at Nebraska in Kissack and Schanaman, both of whom are living with their parents in Grand Island. Everitt — who is staying with the Schanamans this summer — called the pitches for Schanaman's 10-strikeout no-hitter last week.
The gem was just part of a stellar year for Schanaman as he transitions from a reliever to starter this summer. He owns 42 strikeouts in 24⅔ innings and a sparkling 1.09 ERA.
Daily life isn't glamorous. He and the Sodbusters get an hour at the Hastings YMCA every day they want it. He knocked out a few business classes in June. Now he sleeps in, works out, eats and plays.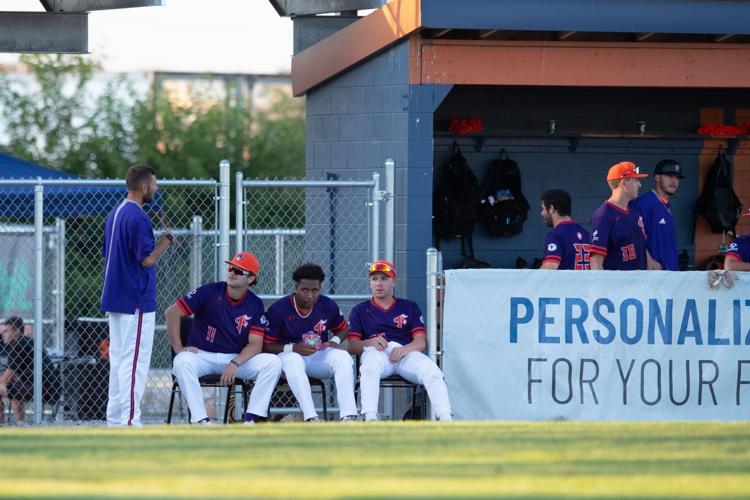 "That's probably 85% of the whole summer," Schanaman said. "For every college baseball player in the summer, that's their routine. It's not much different here. We're all in the same boat and it's a grind, but you get your routine in and have fun."
Kissack, a lifelong starter, is embracing a bullpen role now and for his Nebraska future. In his third summer with Hastings — "Tour No. 3," he laughs — he boasts a 3.48 ERA and 16 strikeouts in 10⅓ frames while mixing a fastball and slider.
In his free time, Kissack is learning Spanish. He might have to share a line or two with his Nebraska teammates should they meet again on the field. The Moo and Sodbusters are in the midst of facing off 18 times and sit within a couple games of each other in the standings.
Either way, it's all good. In a summer when baseball is not a given, they're playing every night. Piling up experience for when they're wearing red and the games really count.
"You try to get some real estate in their head — a little smack talk is always fun," Kissack said. "But at the end of the day we're Huskers before anything and hoping for the best for each other."​
---
The past 10 years of Nebraska baseball
Be the first to know
Get local news delivered to your inbox!