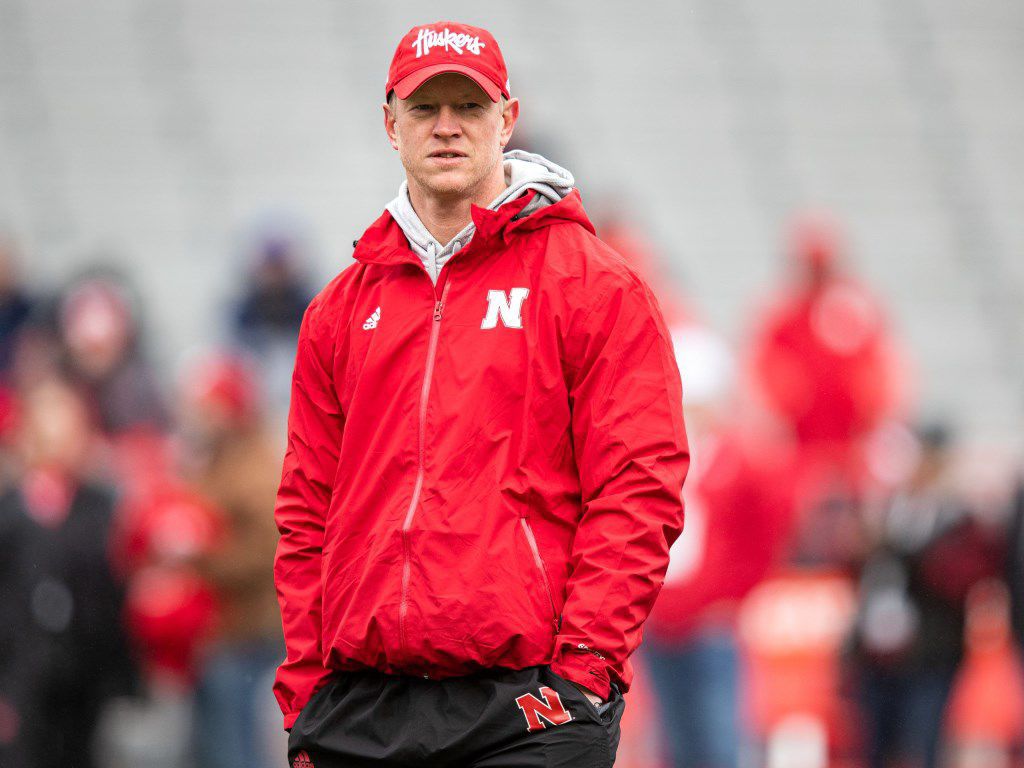 LINCOLN — Nebraska fans can fire off many of the consequences of no spring football. The list looks the same at other schools around the country.
Everyone misses development. Coaches can't evaluate players. Players can't take that next big step or display an offseason of improvement. Team chemistry and physically learning through practice repetitions are on hold.
Missed financial and recruiting opportunities might hit the Huskers harder than most — their spring game is always among the best attended and a powerful tool to show visitors — but that fallout is also shared nationally. Tightened budgets and virtual tours are realities for everyone until further notice.
"We're frustrated and concerned and a little bit bored and anxious to get back to a normal state of affairs and in our regular lives," NU coach Scott Frost said last month. He is hardly alone in his opinion.
But what are subtler potential effects that would be more specific to Nebraska? Here are five under-the-radar ways that the lost spring could impact the Huskers in 2020 and beyond.
1. Academic status of incoming playmakers
Nebraska signed a pair of four-star wideouts in December to help replenish a rail-thin position starved for height and speed. Both additions carried at least some academic risk that could be affected by the pandemic as both look to arrive in Lincoln this summer and make a quick impact.
One beneficiary could be Bellevue West standout Zavier Betts. The national-level recruit — measuring 6-foot-2, 200 pounds — still had classwork to do this spring and was set to retake the ACT last month before shutdowns scuttled those plans. The next national testing date isn't until June, and even that may not happen.
Many colleges around the country are waiving admissions test requirements for incoming freshmen, a possible signal that standardized testing could be de-emphasized in the future. But the NCAA has yet to announce how incoming student-athletes will be affected.
The governing body could fall in line with the way many colleges are approaching admissions this fall — as though those assessments don't exist. That would take any remaining pressure off Betts to qualify.
Another headliner in Nebraska's class, 6-4, 225-pound Omar Manning of Kilgore (Texas) College, has been on track to earn his associate's degree in May. But the campus last month went to online learning and emptied its residence halls, removing students from academic resources and normal accountability. Will that affect Manning's path to Lincoln?
2. Decision of a potential record-holder
One spring question that wasn't going to be resolved quickly was the status of senior receiver JD Spielman. Does the pandemic impact his thinking about whether to return?
"We're kind of just backing off right now and making sure that he's able to do the things that he needs to do," Frost said March 9. "I think there'll be a lot of dialogue down the road, but right now we just wish him the best."
How the coronavirus could impact his choice is an interesting thought exercise. Maybe he's more likely to come back since he essentially didn't fall behind his teammates at all this spring. Maybe life without football is all the more appealing to someone who would have to adjust to a third receivers coach in five years.
Maybe the new circumstances won't make a difference. Spielman didn't do any interviews with local media last season and has been radio silent this spring save for a few off-topic posts on social media.
Spielman's decision will almost certainly impact numerous Nebraska career records. He ranks third all time in receptions (170) and receiving yards (2,546) and needs 20 catches and 202 yards to earn No. 1 spots in both. He is also an accomplished punt returner and easily the most veteran pass-catcher on a team that was set to have just four scholarship receivers this spring without him.
3. Timetable for the new football facility
Nebraska wanted its new sports complex ready for the 2022 football season. Is that still feasible?
The school unveiled plans last fall for the North Stadium expansion project, a proposed $155 million undertaking dedicated to football and other sports. Designs and costs for the complex are still being finalized, Athletic Director Bill Moos told The World-Herald, and construction remains on track to begin in June. It will displace the Ed Weir track, whose final spring season was canceled.
"Everything is on schedule," Moos said. "We're full speed ahead on design. We want to make sure it's shovel ready. We have not had donors step back from their commitments. I salute them."
If nothing else, a 24-month construction window leaves plenty of time for possible snags. Fundraising efforts during an economic downturn figure to be more difficult. The length of the pandemic could impact conditions and resources for workers.
The Huskers can certainly get by in the meantime. The Hawks Center, which opened in 2006, is more than serviceable. But any delays that could impact recruiting, bleed into the 2022 season and appear to slow momentum within the athletic department would be less than ideal.
4. A Changing fall narrative
Remember all the talk of culture the past two seasons? In 2020, coronavirus will be the topic discussed ad nauseam.
Think about it. Nebraska's perceived success or failure next season will revolve around the impacts of COVID-19. A good start means the team's mostly intact offense — including a third-year starting quarterback and all five starters on the offensive line — and a strong back eight on defense weren't too hindered by a lost spring.
Begin poorly, though, and the notion will be that the virus hurt programs in transition like NU the most. It didn't have time to develop depth. It couldn't get creative experimenting with players at different positions. Without 15 bowl practices last year and 13 this spring, it will be no wonder if the Huskers struggle with execution.
The 2020 schedule was already daunting, particularly second-half games at Ohio State, Iowa and Wisconsin. The question would have been whether Nebraska's own improvement was enough to offset a tougher slate and reach a bowl game for the first time since 2016.
The coronavirus adds another layer to all of it.
5. Altered recruiting schedule
A one-year suspension of the early signing period. Official visitors in July. Summer evaluations.
When it comes to how the NCAA may adjust the recruiting calendar, anything is possible.
Most coaches and recruiting experts agree that early official visits and an early signing period are assets to schools like Nebraska in areas where elite talent is sparse. With an NCAA-mandated recruiting dead period extended through at least May 31, those advantages appear to be shrinking all the time.
Last year NU welcomed 10 official visitors in June alone and eventually signed half of them. At least three uncommitted prospects are already aiming to be on campus this June. The Huskers also built momentum with their Friday Night Lights camps (this year's main draws are set for June 5 and 19) and signed their entire 2020 class in December (the early period for the 2021 cycle is Dec. 16-18).
As it stands, Nebraska would have just three weekends in June for visitors. If NU also has to wait until February to secure its next class, that means less time to woo top talent early and more time for blue bloods to swoop in late.
"That's just life," Rivals national recruiting director Mike Farrell told The World-Herald. "This is not going to be an advantage for the smaller programs or the ones that are harder to get to."
---
The 2020 Nebraska football schedule
Omaha World-Herald: Big Red
Don't miss a moment of Nebraska athletics.