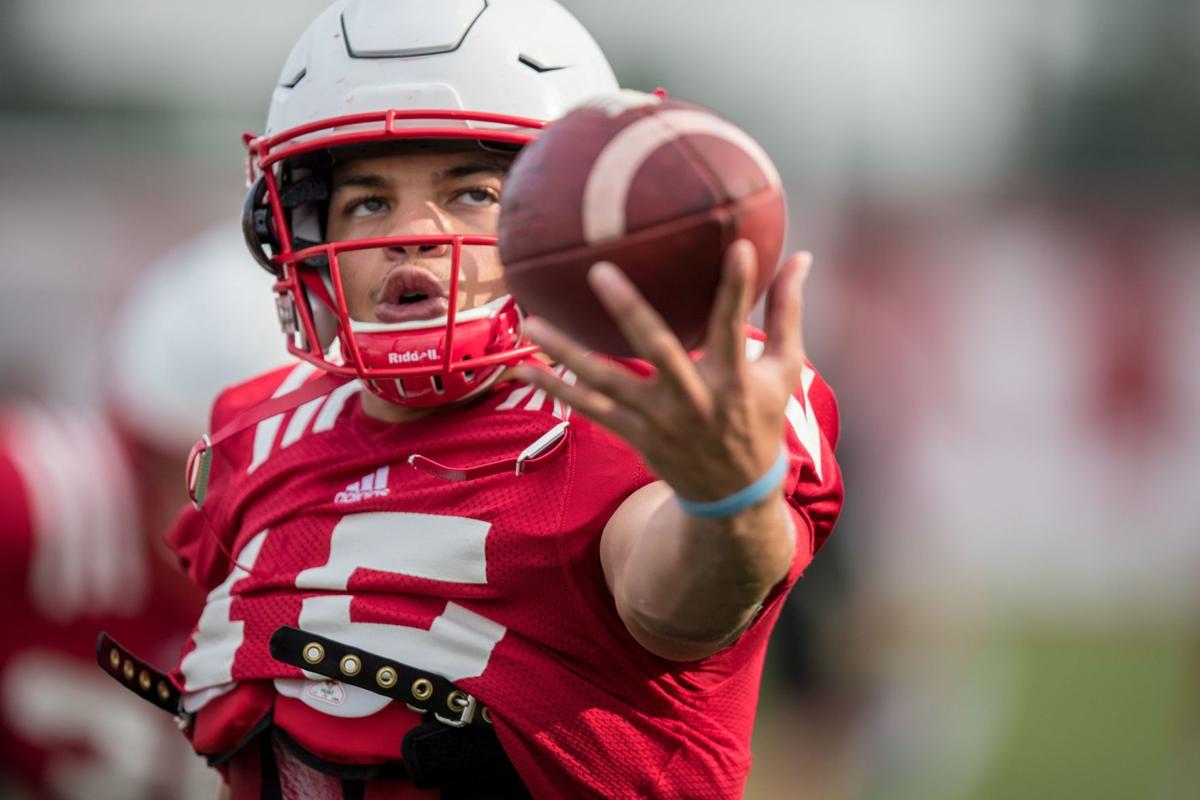 You know the names. Which one could have a breakout spring game?
Each of these six players have had their names spoken by position coaches as having productive springs. Though the spring game is just a glorified scrimmage, a solid performance could be a springboard into the offseason. Here are some names to watch:
Austin Allen, TE
The sophomore from Aurora had a few good plays last season, especially a long catch and run at Ohio State. In the spring, he's nudged into the No. 2 spot behind Jack Stoll, and he's more of a receiving threat than Stoll. Allen is a dangerous 6-foot-8 target.
Trent Hixson, LG
Nebraska is replacing most of its interior offensive line, and Hixson, a walk-on from Omaha Skutt, appears to have himself in the mix for a starting job. The sophomore is physical, low to the ground, and has a good motor.
Sign up for Big Red Today news alerts
Get a daily Husker news roundup, recruiting updates and breaking news in your inbox.
Andre Hunt, WR
Hunt has earned the praise of position coach and offensive coordinator Troy Walters this spring as a consistent pass catcher. The freshman from Palmdale, California, turned some heads in 2018 fall camp, too, but he got banged up at some point and redshirted instead. With Stanley Morgan graduating, the lane is wide open, so to speak. Hunt appears to have made a move, but we thought the same of Mike Williams last season. Let's see how it goes.
Matt Sichterman, RG
The sophomore from Cincinnati cross-trained at a number of positions, including tackle and guard. Sichterman is a nice piece for Nebraska to have because he's smart and versatile. Somewhere in the offensive line conversation next fall, he's liable to fit in.
Cam Taylor, DB
Safety, corner, nickel — Taylor can play any of them. Fast, physical and fun-loving, the sophomore should be one of the top playmakers in NU's defensive backfield no matter where position coach Travis Fisher puts him.
Deontai Williams, safety
When all of the stars line up on a given play, the junior may be one of Nebraska's top three or four athletes. If he's mastered the defensive playbook and can play faster than he did last season, those handful of big plays he made in 2018 can turn into a full game of them.