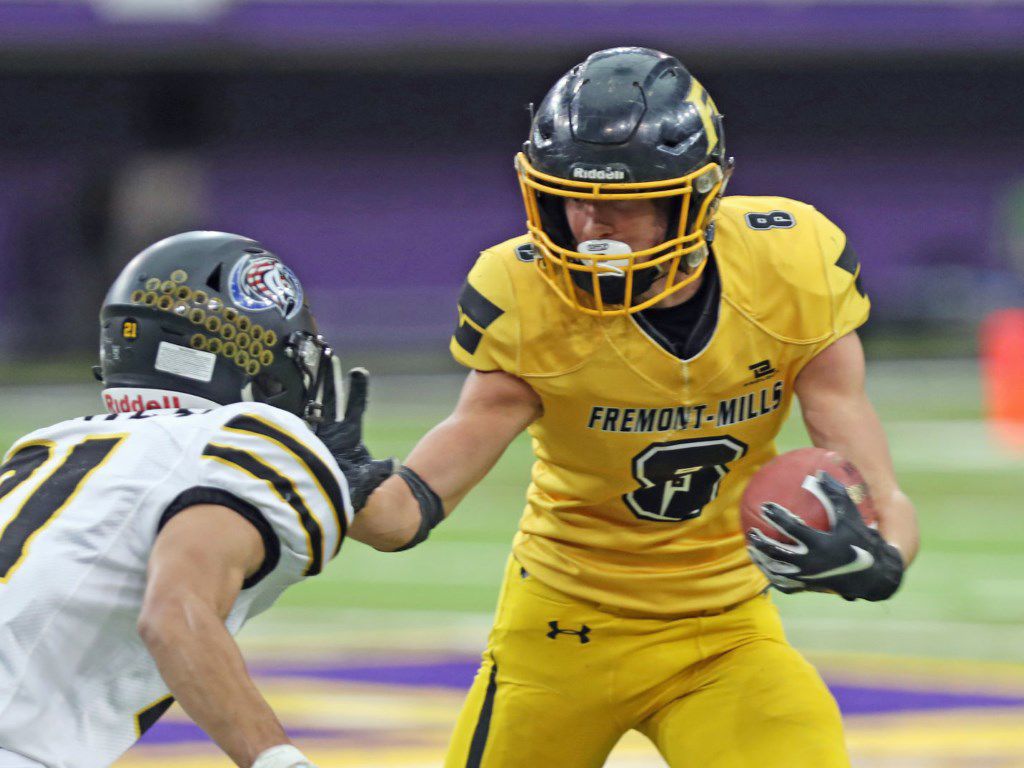 Seth Malcom pays enough attention to other class of 2021 prospects to notice the trend after nearly two months of recruiting shutdowns. Many are committing to schools before ever visiting campus.
That won't be a problem for Malcom, a consensus three-star linebacker at Fremont-Mills High School in Tabor, Iowa. He's quite familiar with his leading contenders.
The 6-foot-3, 210-pound junior has been to Minnesota and Kansas State twice each. He's seen Iowa State six times and Nebraska on five occasions. Still, he "for sure" wants to take official visits to each school — assuming that's possible — before committing anywhere ahead of his senior year. The plan is to trim to two or three finalists sometime in June, he said.
The NCAA's coronavirus-related dead period runs through at least May 31.
"I don't know exactly where I want to go right now," Malcom said. "But it doesn't hurt to get out there. I just hope to have a strong connection with the coaches and players."
The value of an official visit, Malcom said, is to get a fresh feel for each team. Kansas State, for example, named a new defensive coordinator and linebackers coach in March. Malcom wants to meet current players and ask how they think their respective teams are evolving. FaceTime and Zoom sessions do only so much for him.
"It's been different," Malcom said. "Going on visits is much more beneficial to me, having face-to-face interactions rather than phone calls. But it hasn't been too bad."
Nebraska coaches — who offered a scholarship in April 2019, ahead of everyone except Iowa State — stay in touch as well as anyone. Malcom texts regularly and talks weekly with defensive coordinator Erik Chinander and inside linebackers coach Barrett Ruud. He also exchanges messages with coach Scott Frost, who visited F-M in November. Malcom's grandparents took him to numerous Husker games when he was growing up.
The defender would be a welcome addition to NU's 2021 class, which sits at six commitments after adding two last week from offensive lineman Branson Yager (Grantsville, Utah) and outside linebacker Patrick Payton (Miami). Malcom also could help as a front-seven pass rusher after NU missed on a pair of nationally coveted targets last Thursday.
Malcom, who plays eight-man football, ran for 1,645 yards (12.1 per carry) and 29 touchdowns as a running back last fall. He added 701⁄2 tackles (15 solo for loss) and three interceptions. Minnesota coach P.J. Fleck told him he was the first eight-man prospect he had ever offered.
"Really, it's a lot of changing positions," Malcom said of eight-man defenses. "You have to know what you're doing at all times."
The jump to Power Five competition is sizable enough that Malcom plans to enroll early somewhere in January to give himself more time to adjust. In the meantime, the No. 66 outside linebacker prospect according to the 247Sports composite is sandwiching daily workouts around school. He puts his spare time toward helping his dad with roofing, siding and remodeling a home.
His philosophy with construction isn't all that different from football.
"I try to help when I can," he said.
Omaha World-Herald: Big Red
Don't miss a moment of Nebraska athletics.