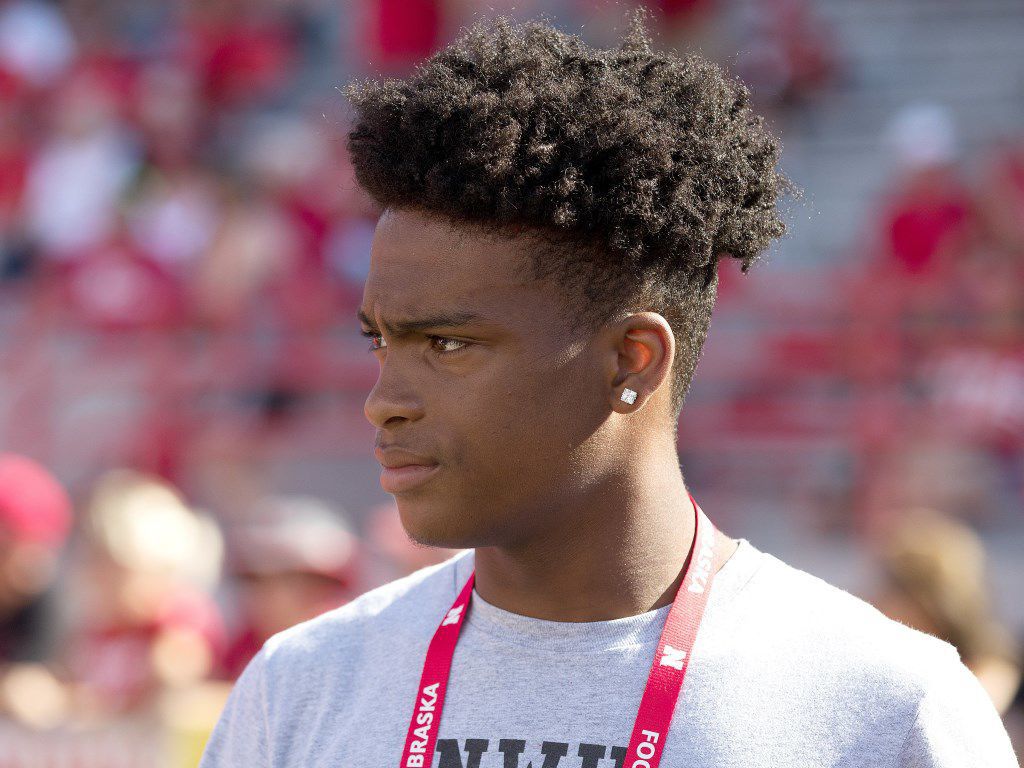 Avante Dickerson, the highest-rated recruit in the state for the 2021 class, chose division rival Minnesota over Nebraska.
The Huskers would rather the opposite be the case, especially when it comes to a highly rated cornerback like Dickerson. Four-star cornerbacks are rare in the Midwest — much less in Nebraska — and when a player with Dickerson's speed and potential is 50 miles up the road, a loss is a loss.
Two things worth considering, though:
» A verbal commitment is just that, especially when the prospect in question committed after only taking a "virtual visit" to Minnesota. Experiencing campus and a game — probably the best way to determine true fit — is something Dickerson still has to do with Minnesota.
The draw to the Gophers is pretty clear. P.J. Fleck is a strong recruiter coming off an 11-2 season, but there's at least eight months until Dickerson can sign with Minnesota, and perhaps longer if the coronavirus pandemic wipes out the early signing period.
In an interview last month, Rivals National Scouting Director Mike Farrell predicted the suspension of in-person recruiting caused by the pandemic would lead to two things: First, just as many commitments as normal, and second, more decommitments that ever before.
"The big brands are still going to get kids — even without visits — and then what will happen is kids will want to visit other schools (in the fall) and there will be a rash of decommitments," Farrell said. "I think we're going to set a record for decommitments this year."
Farrell was right on the first count — 45 players have committed to Big Ten teams since March 13. He'll likely be right on the second count, too.
Dickerson's recruitment may not be over.
» Remember who recruits defensive backs for Nebraska. Secondary coach Travis Fisher is one of NU's best recruiters.
He's signed three four-star prospects over the last two recruiting classes and eight defensive backs overall. He has NU in the mix for several corners in Oklahoma, Florida and California, although a glance at the depth chart indicates Nebraska is in good shape at defensive back for years to come.
Dickerson is definitely a top prospect, and Minnesota, in the midst of rebuilding its secondary, did a good job taking him from Omaha.
But the battle may not be over yet, and Nebraska has plenty of irons in the fire.
Be the first to know
Get local news delivered to your inbox!