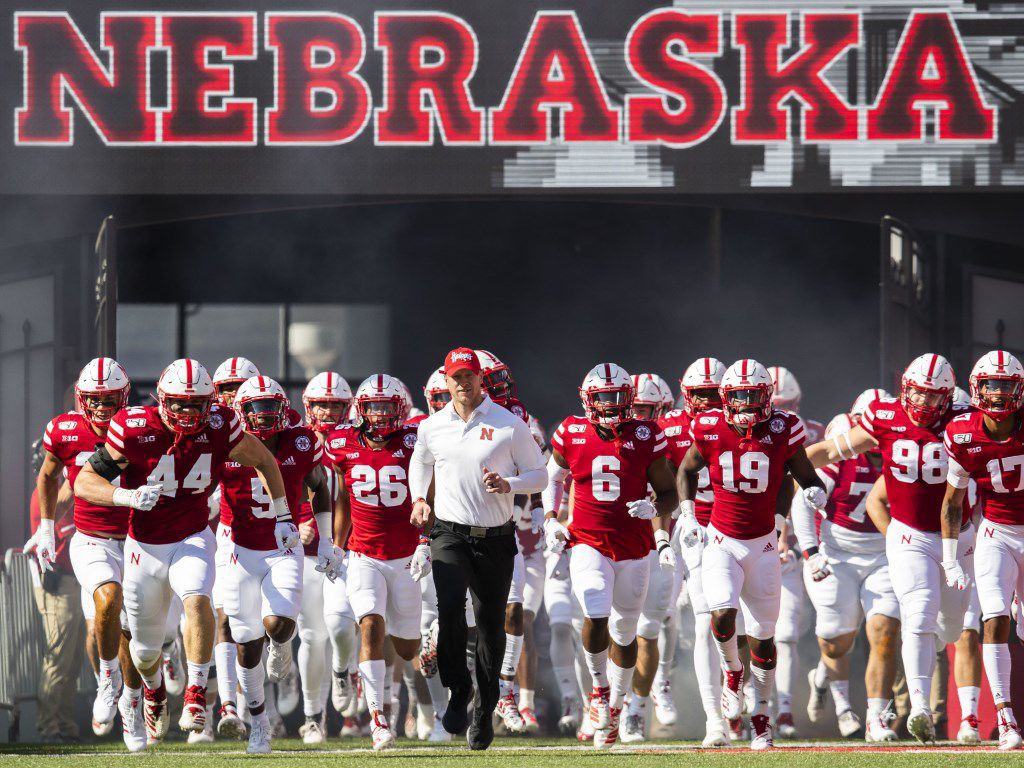 LINCOLN — Nebraska coach Scott Frost doesn't make long, detailed opening statements at press conferences that stiff-arm reporters' questions or run out the clock. Frost arrives at the podium, stands and waits for the queries.
As Frost enters his third spring at NU — coming off a busy, occasionally surprising offseason — there are many, many questions. Some about what transpired in the two months between now and December signing day, when Frost last chatted with the media en masse. And some about spring camp itself.
On Monday, Frost is bringing friends, too — in the form of Husker players and all of his assistants. Reporters will get three appreciated hours to download thoughts about every position group and progress made during winter conditioning. But as much as NU's coaches and players want to look entirely forward, there will be a little looking back, too.
Two coaches left — Troy Walters and Jovan Dewitt — and Frost hired Matt Lubick and Mike Dawson to replace them. And one of the most productive receivers in school history, JD Spielman, is taking an extended break to go home and focus on his personal health. Nebraska anticipates Spielman's return in the summer, so Frost will naturally be asked about the senior from Minneapolis.
But that's only the tip of the iceberg of what could be discussed Monday. The World-Herald thought of more questions that may not get definitive answers right away but will be on fans' minds for much of spring.
1. Were the many roster departures expected, and has Nebraska already begun to adjust as a result? Maurice Washington was officially removed from the program in early January, and two seniors (John Raridon and Pernell Jefferson) left for various reasons two weeks later. NU lost all of its key returning kickers — Barret Pickering, Matt Waldoch and Dylan Jorgensen — in the span of a few weeks. Receivers Jaevon McQuitty (retired) and Darien Chase (transferred) left, and Spielman took a personal health break. That's a lot of change since January, but how much of it is really a surprise to NU? Spielman aside, it may be a settled matter among the team. A big deal to fans may not be a big deal to the coaches.
2. Speaking of non-issues, will quarterback fall into that category? Fans may be fired up to see Adrian Martinez, Luke McCaffrey, Noah Vedral and Logan Smothers duke it out, but they may know very quickly whether spring will be when that happens. Martinez may be limited by offseason surgery, or Frost's tone may indicate it's business as usual with Martinez at No. 1 and the rest fighting for No. 2. Little about the way Frost approached the Iowa game — using all three of his quarterbacks — indicated it was cut and dried, but perhaps it is.
"It's a crowded room right now, but that can change quick," Frost said in December. "You never know what is going to happen through injury or anything else. We're going to play the best guy at every single position. People get caught up in the quarterback competition. There's a competition every day at every position."
3. Can Matt Lubick do quick triage on a passing offense and wide receivers group that sorely need it? NU has four scholarship receivers on hand — none more experienced than sophomore Wan'Dale Robinson — and a raft of walk-ons. Talented help arrives in the summer, but in the meantime can Lubick get wideouts blocking and executing routes more efficiently? And after NU's passing efficiency rating last season ranked eighth in the Big Ten, Lubick can get busy devising better plays and protections for Husker quarterbacks — particularly in the red zone. It's a lot for a Frost confidant to have on his plate. Lubick meets the media for the first time Monday.
Frost has said in multiple in-house Husker Sports Network interviews that Lubick will help with organizing the offense. His reputation as a steel-trap thinker — and a consultant Frost trusts — should make a strong collaboration.
4. Who are the new team leaders? Players speaking Monday may offer some hint, but remember: Frost's recruits, his "culture" guys, are mostly in the 2019 class. They're either sophomores or redshirt freshmen. Among the more veteran players, do 2019 captains like Matt Farniok and Adrian Martinez stand tall again? Does a Kade Warner or Jack Stoll come along? On defense, captains Darrion Daniels and Mohamed Barry — plus the Davis twins, Alex Davis and Lamar Jackson — are gone, paving the way for Dicaprio Bootle, Ben Stille and more to step into senior roles.
5. Of all the scholarship offensive linemen, who are the best five? Nebraska has recruited and seemingly developed well at the position over the years, and line coach Greg Austin has the luxury of having each starter return. That doesn't mean he'll stand pat with those five. Farniok could slide to guard, leaving open a tackle spot for either Bryce Benhart or Christian Gaylord. There's a chance, too, that two of the 2019 recruits — Benhart and perhaps Ethan Piper — make a push for starting. Don't forget top-100 recruit Turner Corcoran is on campus, too.
6. How does the defensive front seven improve after the departure of five starters the current players couldn't beat out? That's a big question for defensive coordinator Erik Chinader and his position coaches. From a run-stuffing and sack-creating perspective, that unit hasn't been good for three years. NU's linebackers — JoJo Domann, Collin Miller, Will Honas and Caleb Tannor return — are above average but need depth. The defensive line is rightly a question mark, but there are some big bodies in the program.
7. How is the special teams rebuild going, and how might an analyst — instead of an on-field coordinator — fix what Dewitt couldn't? NU hired Jonathan Rutledge from Auburn to oversee special teams as an analyst. He coaches the coaches, so to speak. Nebraska has to find a new kicker, punter and kickoff specialist, a punt returner to replace Spielman in the spring, a kickoff returner who can do the job consistently and coverage units that excel rather than muddle through. The Huskers were one of the nation's worst special teams units last season, but Frost didn't want to expend an assistant coaching spot on the phase. So Rutledge will collaborate with the rest of NU's assistants.
8. Who can be a breakout player? NU needs a break in the worst way, and sometimes that comes in players who meet or exceed their coaches' expectations right away in spring. Martinez did that in 2018. Robinson was banged up last spring, but coaches saw the potential. Who's that next guy who makes folks go "whoa" when he's on the field? Who's the Taylor Martinez/Ameer Abdullah/Randy Gregory/Zac Taylor of 2020?
---
Meet the Nebraska football coaching staff
Meet the Nebraska football coaching staff
Scott Frost, head coach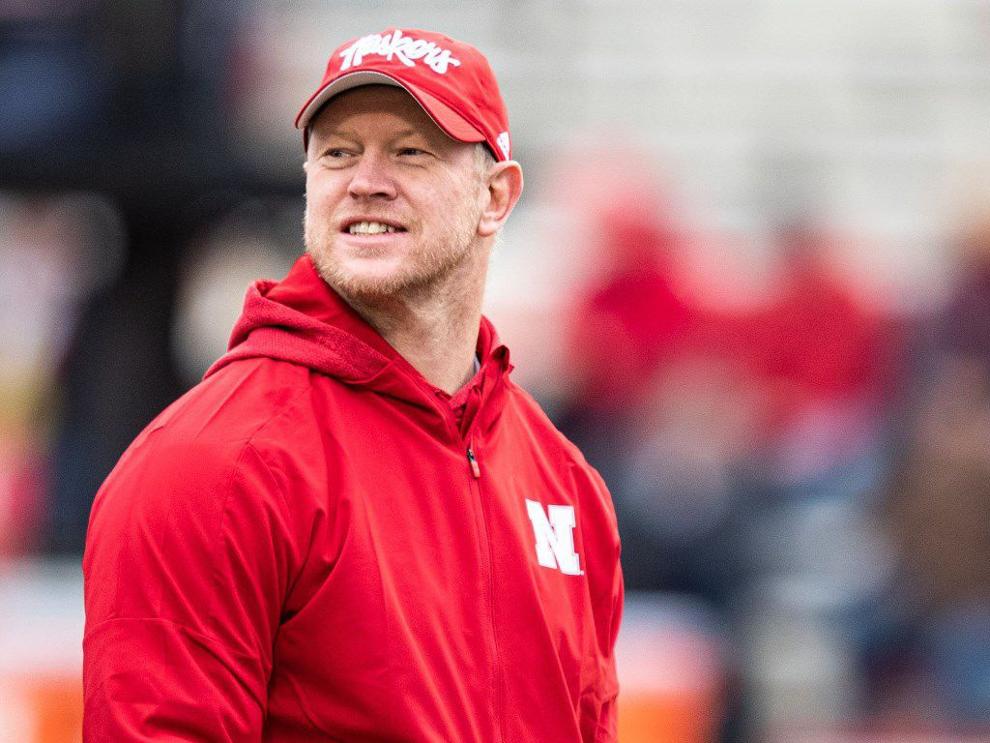 Matt Lubick, offensive coordinator and wide receivers
Erik Chinander, defensive coordinator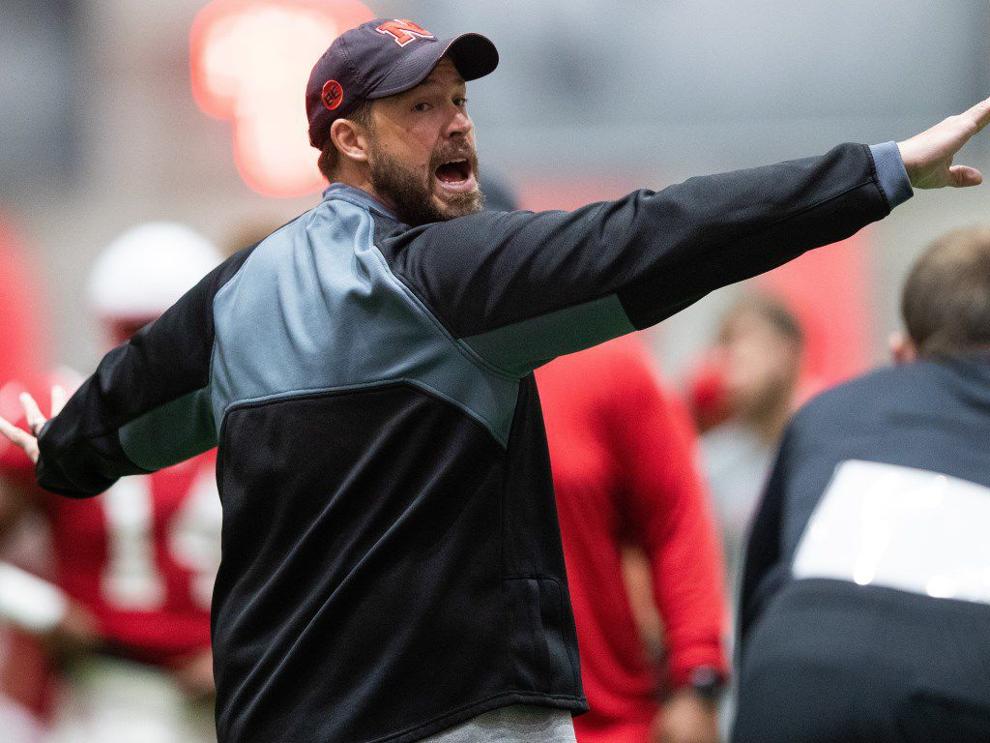 Mario Verduzco, quarterbacks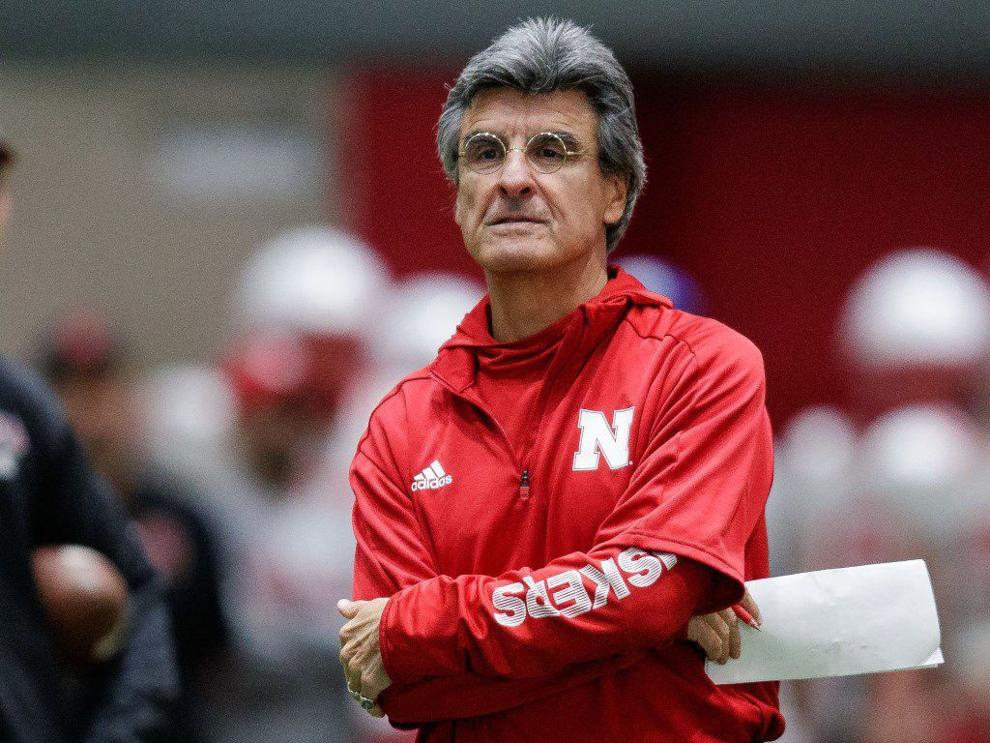 Ryan Held, running backs and recruiting coordinator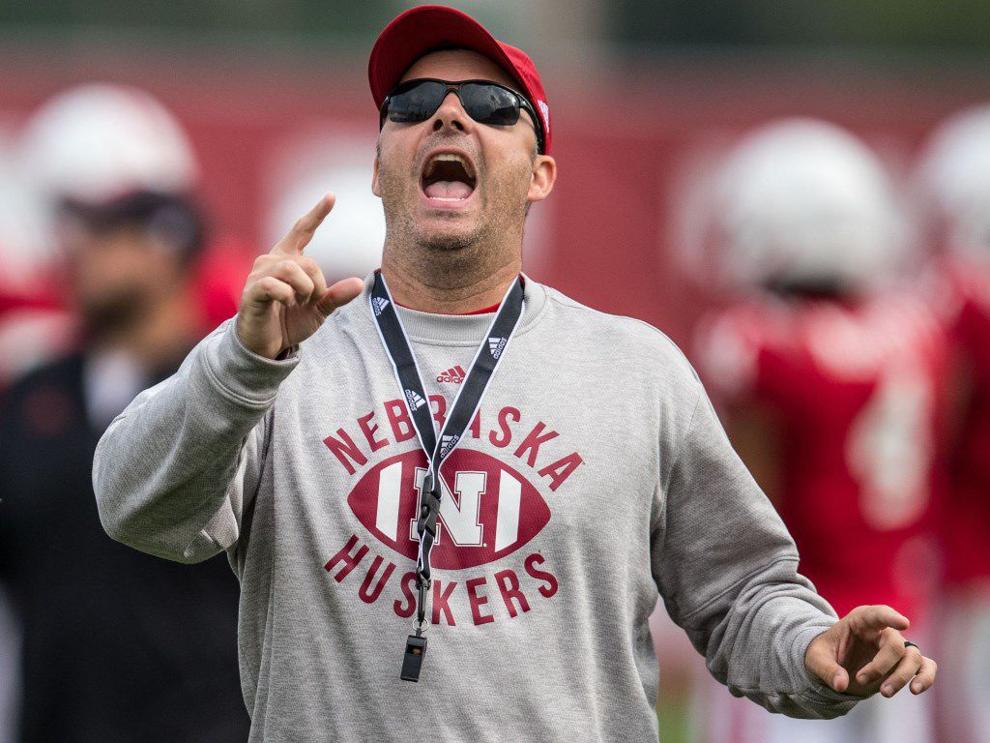 Greg Austin, offensive line and run game coordinator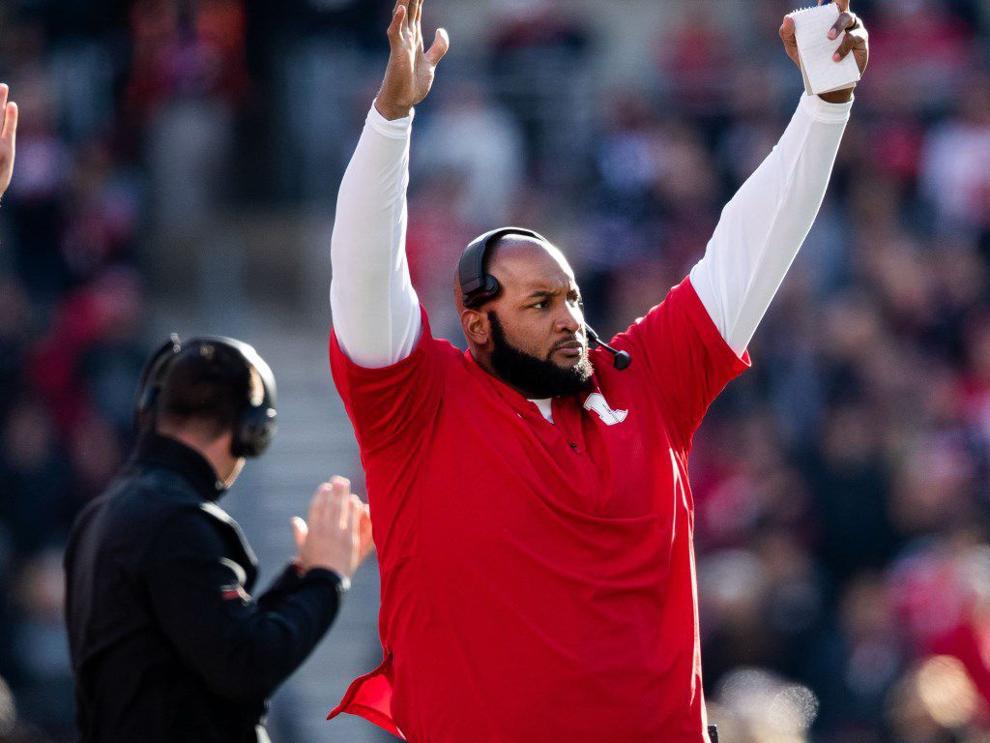 Sean Beckton, tight ends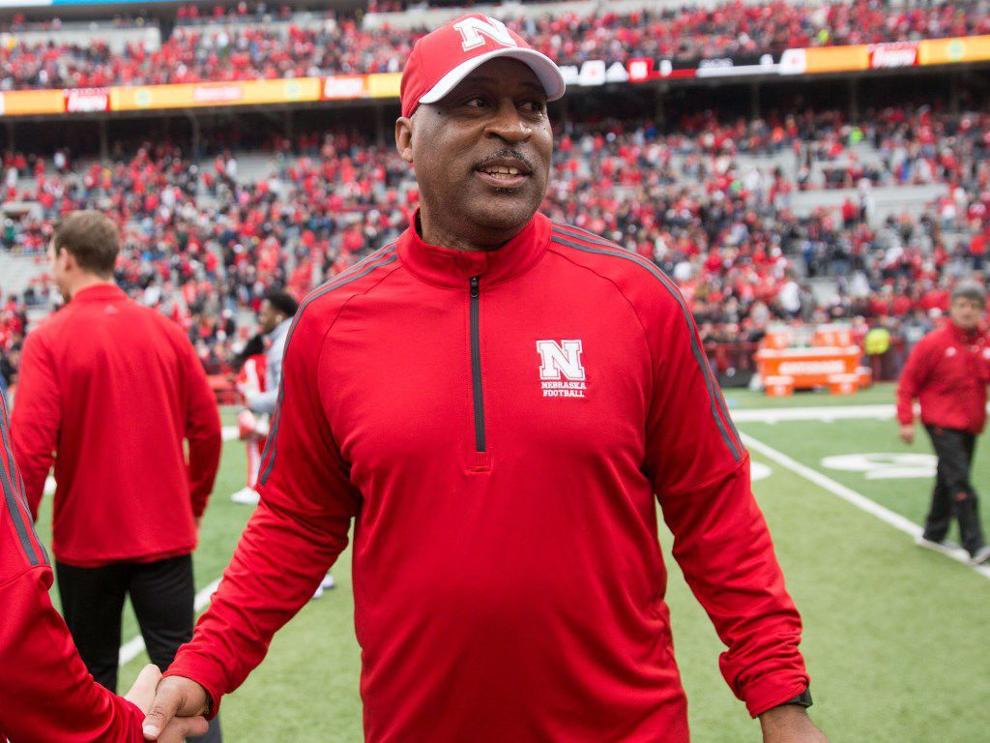 Tony Tuioti, defensive line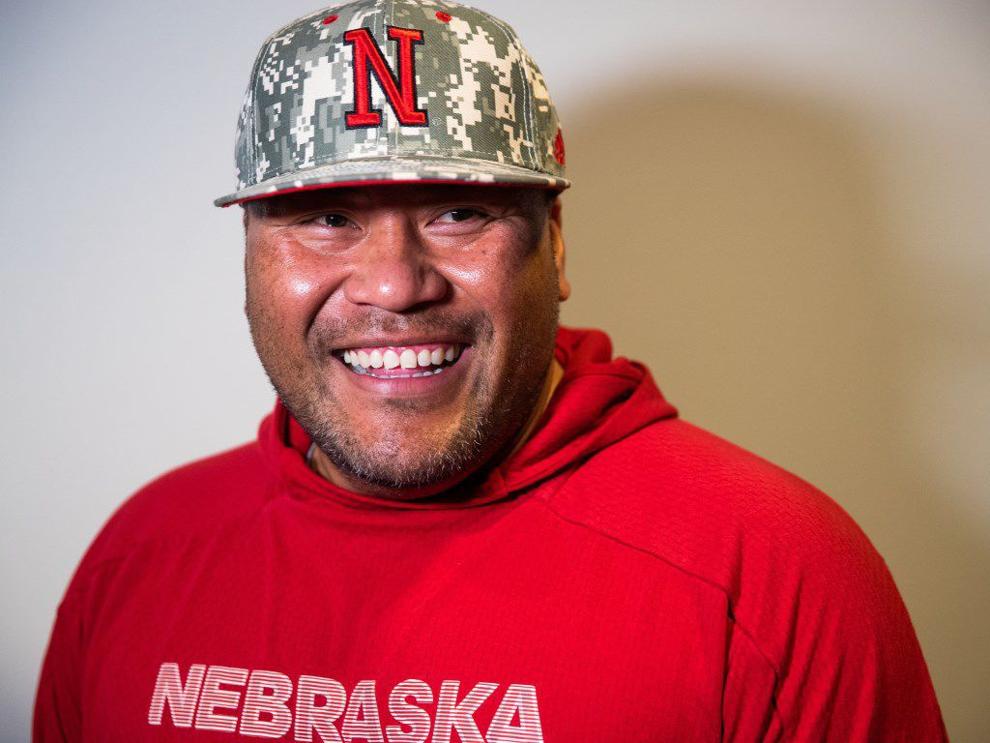 Mike Dawson, outside linebackers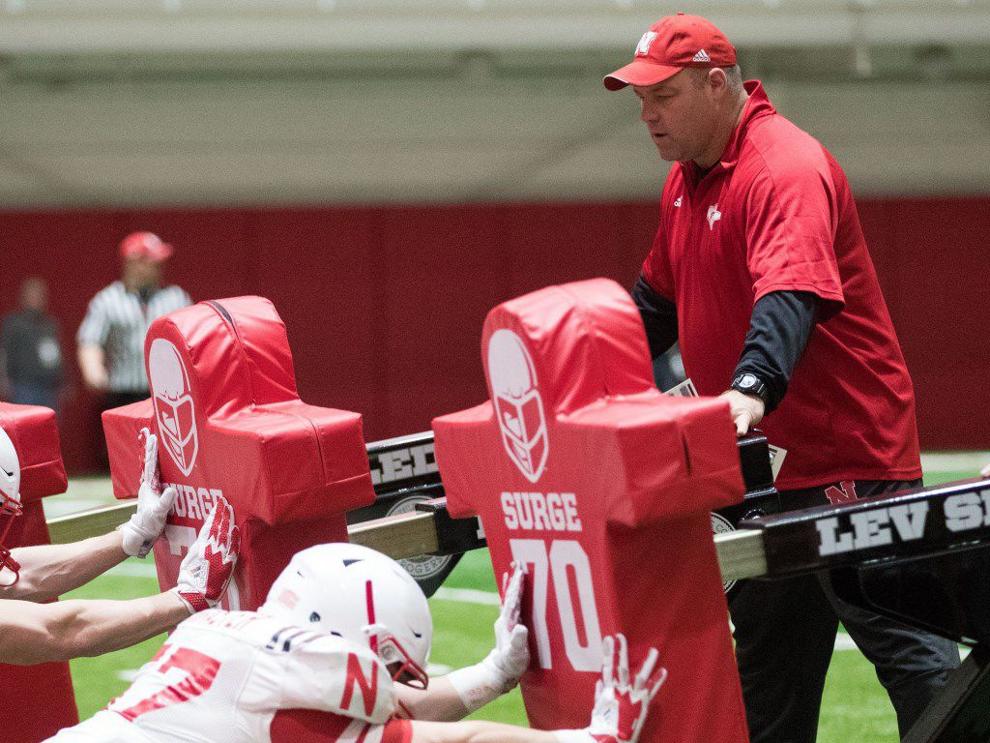 Barrett Ruud, inside linebackers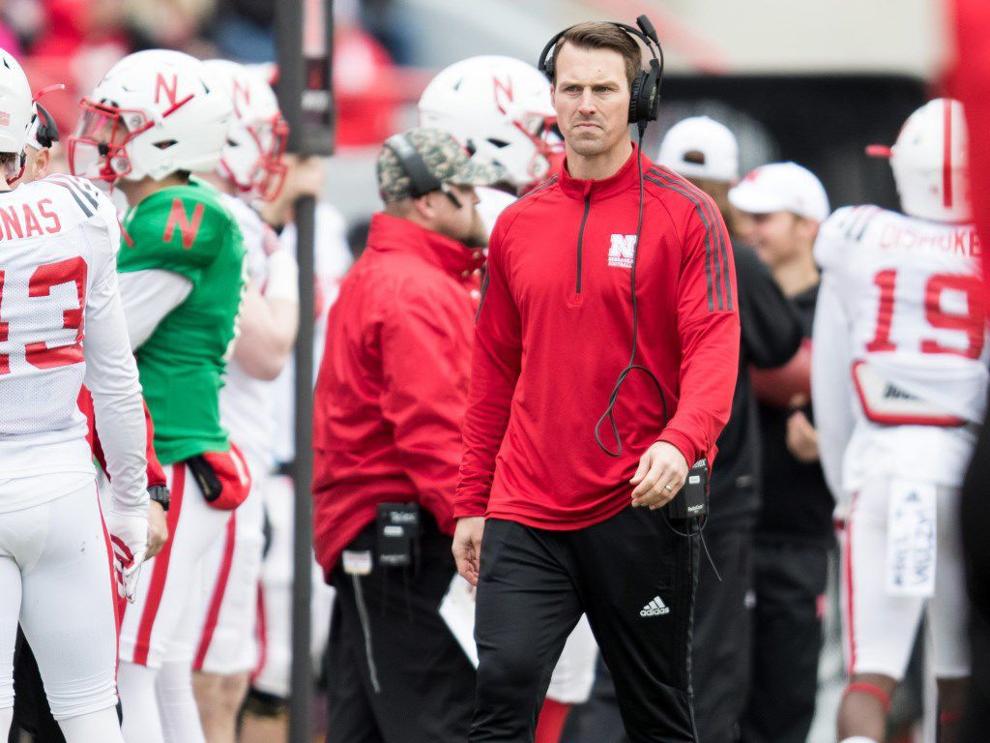 Travis Fisher, defensive backs