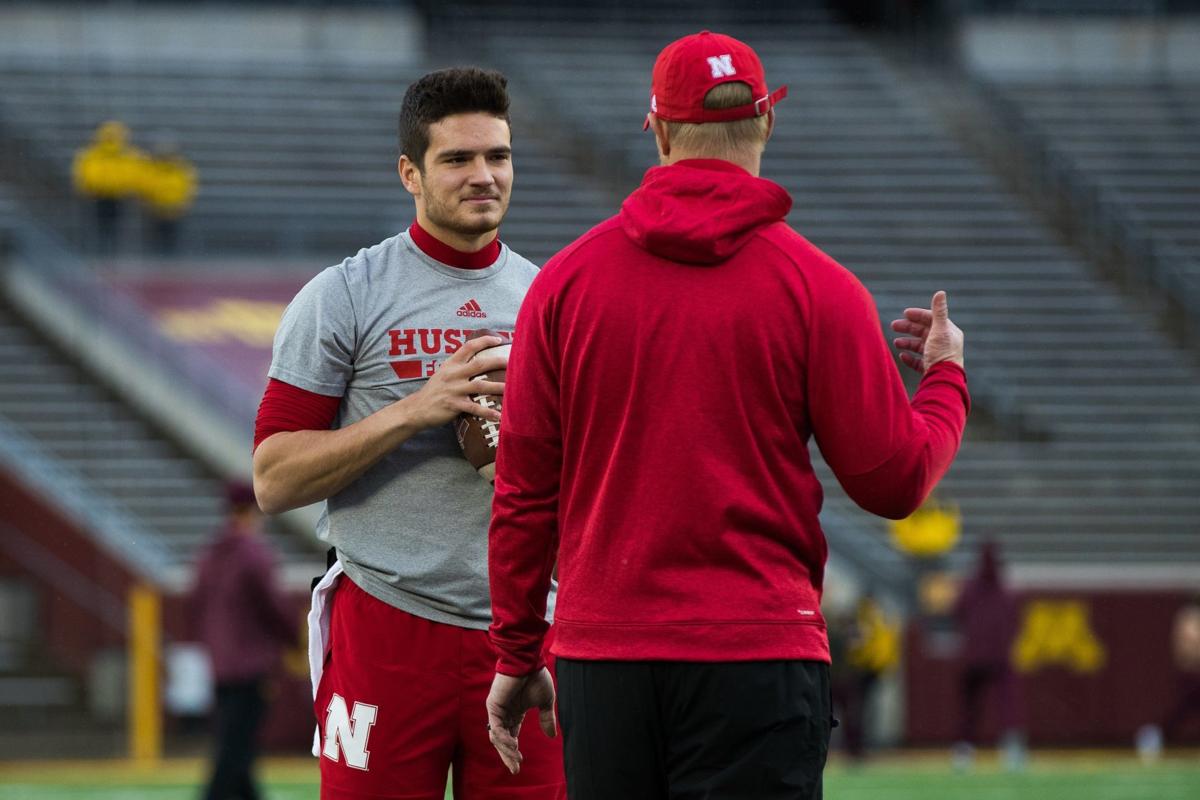 LINCOLN — At heart, Nebraska Athletic Director Bill Moos is a cowboy rancher who believes in the value of bucking up. Life's tough, he often says, and, at some point, standing one's ground against adversity vs. moving away from it has real value.
So there's some small part of him that resists a new NCAA proposal that would allow for one immediate eligibility transfer in football, men's and women's basketball and baseball. Every other sport, including volleyball, can take advantage of such transfers, and Moos is ready to embrace uniformity in the rule. So are his coaches.
"I've softened up," Moos said last week. "I'm OK with it. This isn't 1972."
And if it takes what's sure to be a controversial piece of the NCAA working group's waiver adjustment proposal to work, well, so be it.
"The release piece — if that's what we've got to do to get there, I think that's fine," Moos said.
This "release" is the rub, so to speak. A football player could get immediate eligibility elsewhere — if his previous institution allows it.
Once a month, lunch is on Bill Moos. "Fred Hoiberg can come if he wants," Moos said. "But so can his administrative assistant."
As it stands, he can't get immediate eligibility at a new school unless he graduates from another institution — like Darrion Daniels and Kanawai Noa did — or the NCAA approves a waiver for one. In 2018, Breon Dixon and Noah Vedral received such waivers, although Vedral's waiver took half of that season to obtain.
Beset on all sides by requests from players, savvy personal lawyers and a pliant sports media willing to take up any cause, the NCAA had increasingly been hit with criticism over denying (or approving!) immediate eligibility waivers for all sorts of good reasons and iffy reasons. When a waiver was denied, all parties — the student-athlete, the old school, the new school — could shrug and point toward a monolith and its faceless appeals committee. The media were only too happy to fire away at the NCAA's fish in a barrel.
The new waiver proposal is the NCAA washing its hands of the process and suggesting the individual schools — which, in theory, know if a player's reason for leaving is legitimate — handle the heat.
If a school wants to deny a release because Clemson's trying to upgrade its running back position, a player can point the finger at an institution while national reporters cluck their proverbial tongues on Twitter about it.
The transfer portal, under this proposal, stays in place. Student-athletes can enter the database without approval from their original schools and get their names leaked because certain national media outlets clearly have access to the whole protected database. Then they can field suitors, pick one and go back to the original school and ask for the immediate eligibility waiver.
It creates the potential scenario of the original program having two lists — one full of schools to which a student-athlete would be allowed immediate eligibility, and one full of "sit out" schools.
Sign up for Big Red Today news alerts
Get a daily Husker news roundup, recruiting updates and breaking news in your inbox.
Call it a veto — and perhaps the only protection from a deregulated mess in football and men's and women's college basketball.
"As a coach, you always have concerns there's going to be poaching off of rosters," NU women's basketball coach Amy Williams said. "You pour into developing a young lady for three years and right as she becomes capable of really stepping up and being a great player in your program, some other school decides to come and recruit her away from your program. ... Coaches are concerned it's going to be free agency."
You may hear major college football and basketball has already become that. It hasn't. A free transfer policy — without any back-end protection — doesn't really exist in any major American pro sport. Not that he'd want to, but Patrick Mahomes can't just transfer to the Cowboys. Zion Williamson is stuck with the Pelicans for several years unless he wants to sit out, forfeit his pay and force a trade. Every four years, great American swimmers — who could qualify for the Olympics under the flag of another nation — fail to make a competitive U.S. team. They don't get to magically transfer to Bulgaria or India in the month between the Swim Trials and the Olympics.
At Big Ten meetings, Moos suggested a different kind of defense against hasty transfers.
"I would like to see that you don't need to grant permission, but a student-athlete can't consider a transfer until after the first year," Moos said. "I brought that up, and there was some interest in that. Everywhere I've been, we've always said, 'Hey, if we can keep that athlete here for one year, we're in good shape.' They're homesick. They miss their girlfriend. Where's the library? How do I wash my clothes? All of these things — with a generation that doesn't have a lot of patience in the first place — can lead to bad decisions."
Yet Moos isn't callous to the modern-day student-athlete.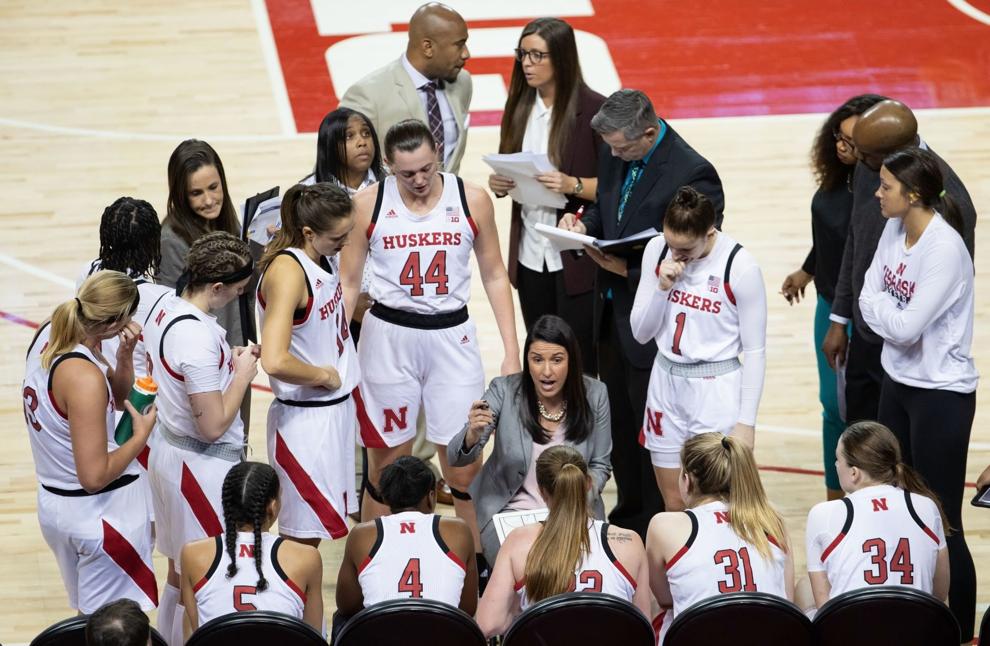 "What about a coaching change? What about those kids at Michigan State?" Moos said. "And I've seen cases where a new coach comes in and wants to run a different system. You're a 4-3 defensive end, but they want that 3-4 outside linebacker — where do you fit in?"
In situations like that, sending schools would likely have no problem granting immediate eligibility for the student-athlete. Patrick O'Brien in 2018, for example, wasn't going to be a fit. He's done well at Colorado State — 2,803 passing yards, 61.7% completion rate last season — and would have been a fine candidate for a waiver.
Other players, perhaps not. And it may matter to the sending school when a guy leaves. After spring ball works better for all parties than two weeks into fall camp. In basketball, though, it could be a few days before the fall semester begins.
A few questions remain. Will the permission piece stick? Will the number of scholarships a football team can offer per year go up from 25 to 30 or even 35? Lots of football players, right now, are stuck in the portal because teams lack the scholarships. Could the waiver process just turn into a convenient way to use freedom in reverse, employing an "at will" mindset to both sides of the coach/student-athlete equation? If a player can leave for any reason, why should coaches offer the slightest bit of protection? It's all "free," right?
Never bet on any change toward more deregulation being as neat and simple as a reporter's Twitter feed makes it.
But some players have benefited from transfers. The past three Heisman Trophy-winning quarterbacks benefited, for sure. So did Nebraska's head coach.
"Sometimes, the initial decision was wrong," Moos said. "For Scott Frost at Stanford? Probably was wrong."
Frost at NU, on the other hand, was quite right.
---
The 2020 Nebraska football schedule