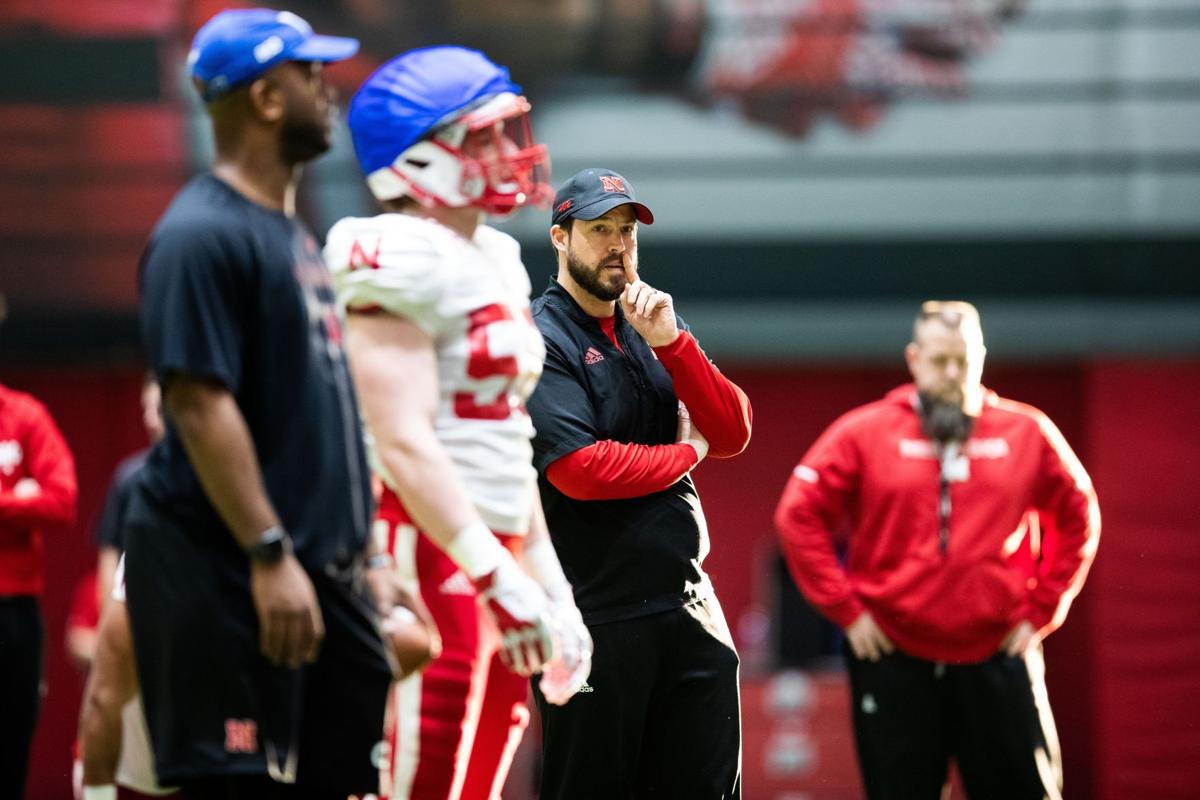 LINCOLN — Even during the pandemic, you glance at Nebraska's scholarship grid and start to imagine a depth chart.
The wide open competition at wide receiver. A two-year starter at quarterback. The combination of experience and durability at tight end. An offensive line that finally looks like how Nebraska wants it, with a bunch of veterans near the top and bear cubs — growing into grizzly frames — clawing just below. That's the offense.
Nebraska's defense seems equally straightforward. You could close your eyes and envision the starting 11 without a single player younger than a third-year junior. Many of them — including defensive end Ben Stille, nose tackle Damion Daniels, linebackers JoJo Domann and Collin Miller, and defensive backs Dicaprio Bootle and Marquel Dismuke — have starting experience and know their way around defensive coordinator Erik Chinander's scheme.
But there are two important things to consider.
» NU gave up 34.3 points per game and 6.13 yards per play against Big Ten opponents in 2018.
» In 2019, the Huskers allowed 30 points per game and 5.96 yards per play against league teams.
In an all-league schedule, those numbers loom large. Unless the Huskers improve on them — with guys who either contributed to those struggles or played behind starters who did — Nebraska's offense will be asked to win shootouts.
Can that top, more familiar group of seasoned Huskers cut those numbers by a touchdown per game and a yard per play? Or will it be a younger, newer group of junior college signees and redshirt freshmen who get their turn?
Even if the answer isn't binary, the direction Nebraska coaches choose to lean in 2020 will be worth watching.
NU won't lack for older voices in the room. It's possible seven fifth-year seniors start on defense. If one thinks maturity is the key to good defense, the Huskers have it.
"We've identified enough leaders to do a good job this year," Chinander said on the Husker Sports Network last week. Bootle, Stille and Miller are chief among those leaders at each level of the defense.
Perhaps none is more important than Miller, the inside linebacker tasked with running the defense, moving players into position and, after all that, cleaning up on running plays.
"Where you're really going to see him flash is his overall movements, technique at the position," inside linebackers coach Barrett Ruud said on Sports Nightly. "Mentally, he's got a great grasp of it, verbally he can run the show and now, physically, his movements are going to be where they need to be to have a good year."
Miller is paired with the quieter Will Honas, another fifth-year senior whose junior college reputation for making plays behind the line of scrimmage hasn't quite fully translated to NU, although Honas produced five tackles for loss last season. Ruud said Honas battled the lingering effects of a 2018 knee surgery and is now fully healthy headed into 2020.
The secondary, anchored by Bootle, is likely NU's strongest position group on defense, so long as safety Deontai Williams, who missed 11 games last season with a shoulder injury, remains in the lineup.
"Moving like a rocket when he's running around," defensive backs coach Travis Fisher said in mid-July on the Husker Sports Network. "He's picked up weight, he's strong, he looks like a pro."
Williams should be joined by Marquel Dismuke — another fifth-year senior — at safety, and junior Cam Taylor-Britt at corner.
On the defensive line, one can imagine the first-snap starting unit: Stille, Daniels and junior defensive end Deontre Thomas. It'd make sense. They've played the most. Stille is almost certainly a lock and could be a captain.
But there's an alternate vision that features nose tackle Jordon Riley and defensive ends Ty Robinson and Keem Green. That's a line of 6-6, 290 (Riley), 6-6, 315 (Robinson) and 6-5, 315 (Green). That's much closer to the height/weight standards Chinander ultimately wants in his 3-4 setup, as bigger, longer guys constrict the size of interior run gaps made by opposing offensive lines. The less traffic Miller and Honas have to battle, the freer they are to roam. Keeping linemen off of the middle 'backers has been an issue for years, predating Chinander's arrival.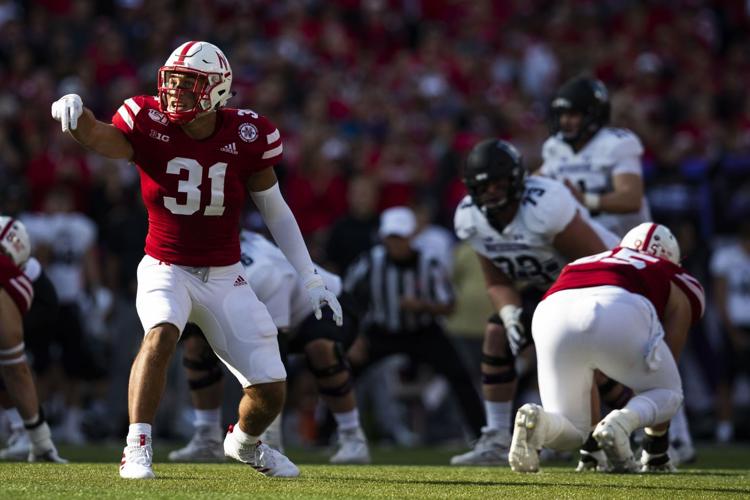 A rotation of six-to-nine players may help. Nebraska generally rotated six or seven last season, although the second wave of linemen weren't as effective against the run.
"We all know this league is super-physical, good competition week-in, week-out," Chinander said. "And I think you're going to need a good rotation — through injury or just getting fresh bodies in there. You're playing some of these teams that are going to run the ball and try to wear you out. You need to get some fresh bodies in there and I think that we've finally got to the point where we can roll some of these guys through and keep everybody fresh."
Like any coordinator, Chinander would prefer 22-25 guys he can trust on defense to just the 11 Blackshirts. That means getting contributions from the five junior college signees — Riley is one — and the 12 redshirt freshmen and sophomores who were part of the much-touted 2019 recruiting class. Eleven of the 12 are scholarship players.
The outlier is Lincoln North Star graduate Luke Reimer, who flashed as a true freshman walk-on and is a likely scholarship candidate should Nebraska hand out new ones in August.
"I think he's found a home for us here at inside linebacker and I really think he's got the potential to be a big-time player, not just at Nebraska, but around the conference as well," Ruud said. Ruud is equally high on Omaha Burke graduate Nick Henrich, who redshirted last season while recovering from shoulder surgery in spring 2019. Henrich, a four-star recruit, has gained 25 pounds since arriving at Nebraska, part of NU's "old school" approach, Ruud said, to redshirt as many young players as possible while they grow into their bodies and learn the defense. Jackson Hannah and Garrett Snodgrass redshirted, as did safety Myles Farmer, outside linebacker Jamin Graham and defensive linemen Robinson and Mosai Newsom.
One 2019 recruit who didn't redshirt was outside linebacker Garrett Nelson, who plays a position even more in need of quality depth than it was last season, when Nelson was the No. 4 outside 'backer for the Huskers and, at times, No. 3 when Caleb Tannor was banged up. Nelson earned a Blackshirt and learned the kind of hard lessons that come with playing in the Big Ten as a true freshman.
Outside of Domann, who had 11 tackles for loss last season, outside 'backer is the biggest question mark on the defense, the one spot where veterans and newcomers will be asked to contribute equally. The Huskers signed Niko Cooper out of junior college to play immediately, and true freshmen Jimari Butler and Blaise Gunnerson will be given ample opportunity as well, from position coach Mike Dawson.
"I'm excited about what he's going to bring — not only the pass rush, but just teaching them how to play football in general — but that position, though, he's got some work cut out for him and they've got some work cut out for themselves," Chinander said.
Chinander was more bullish about the secondary and "optimistic" about a new defensive line that must replaces starters Khalil and Carlos Davis and Darrion Daniels. Ruud likes his room. Fisher, in his chat on Sports Nightly, has never seen a group so seasoned and prepared.
"I was happy with last year's team going into training camp, (even) with some guys who needed to mature, but I think this, those guys coming into camp, those guys are very mature and ready to go," Fisher said.
If NU gets some help at outside linebacker, it could blend nicely.
Just remember how Nebraska's defense performed in the Big Ten in each of the past two seasons and remember, too, how much better it needs to get.
---
Meet the Nebraska football coaching staff
Scott Frost, head coach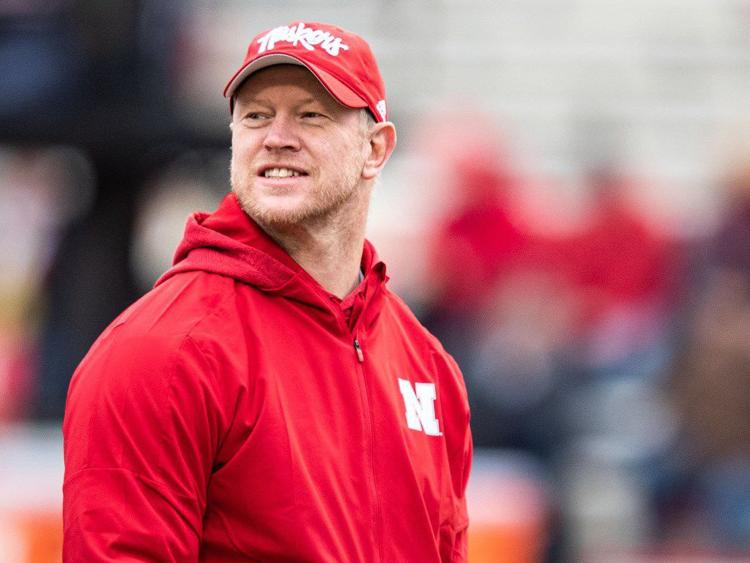 Matt Lubick, offensive coordinator and wide receivers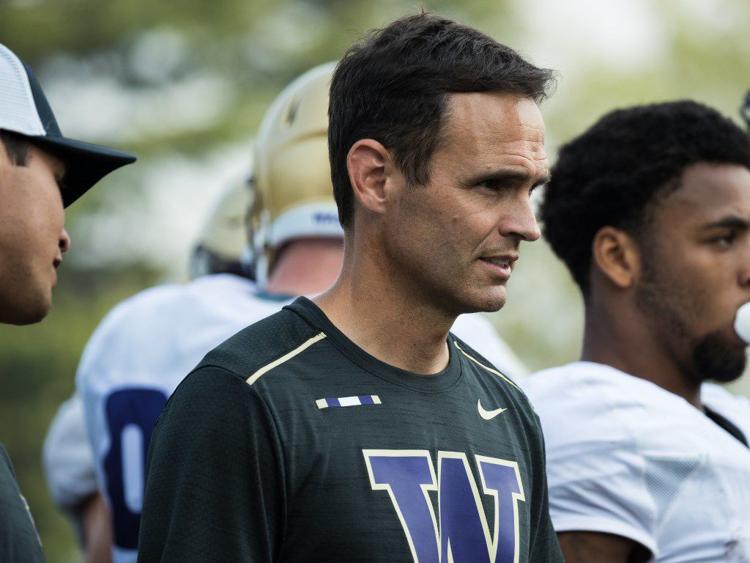 Erik Chinander, defensive coordinator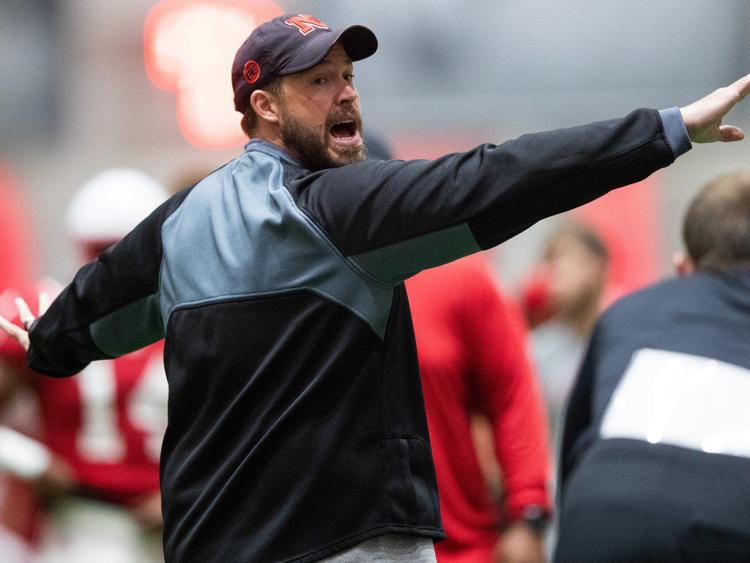 Mario Verduzco, quarterbacks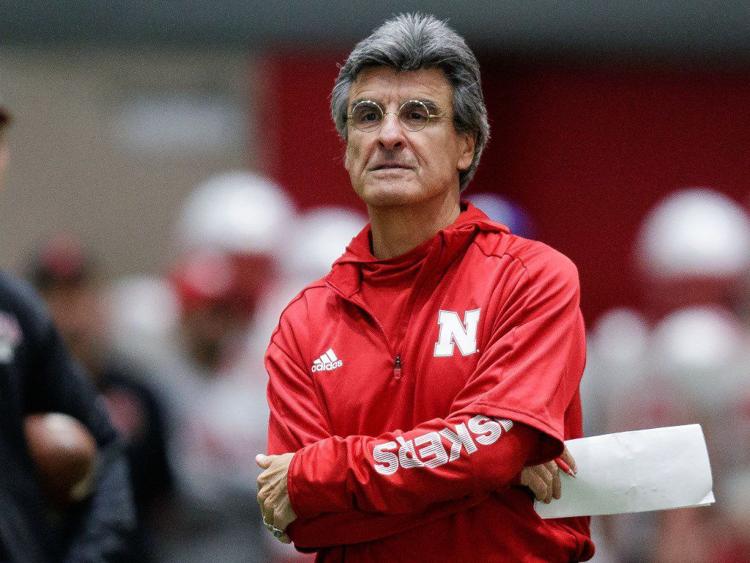 Ryan Held, running backs and recruiting coordinator
Greg Austin, offensive line and run game coordinator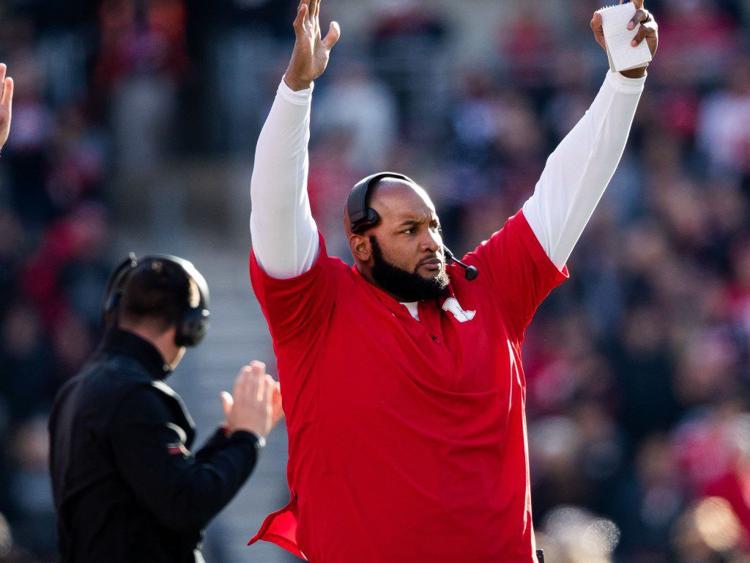 Sean Beckton, tight ends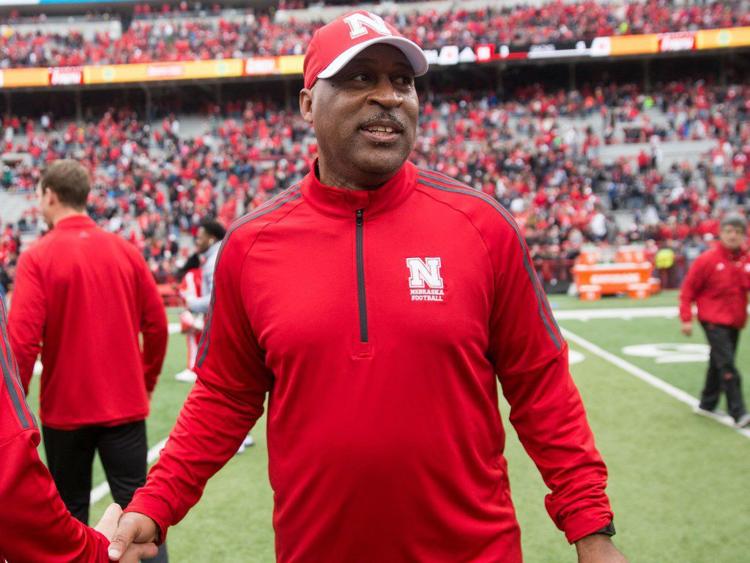 Tony Tuioti, defensive line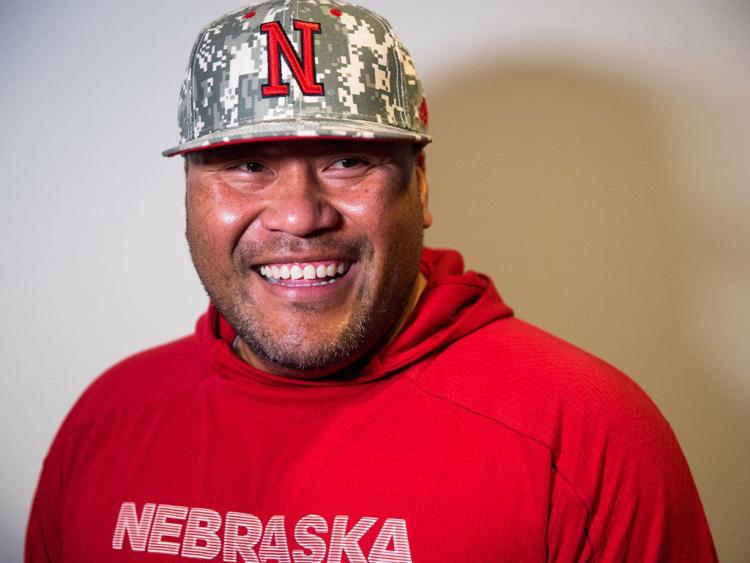 Mike Dawson, outside linebackers
Barrett Ruud, inside linebackers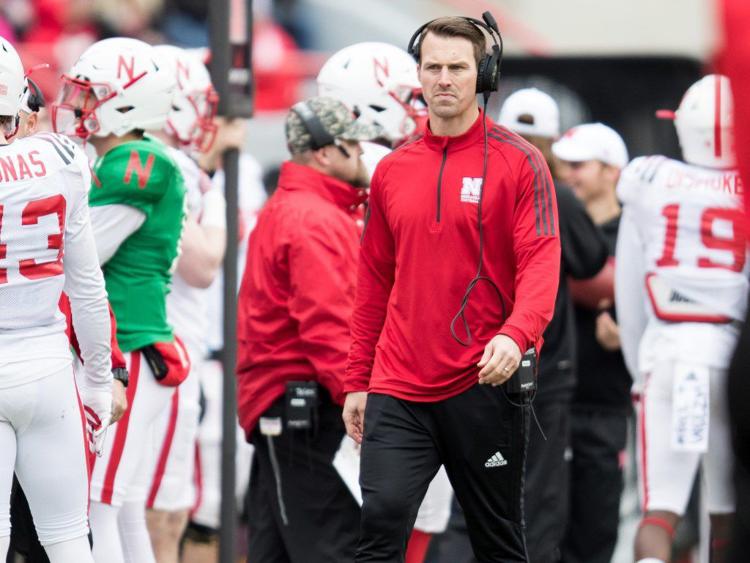 Travis Fisher, defensive backs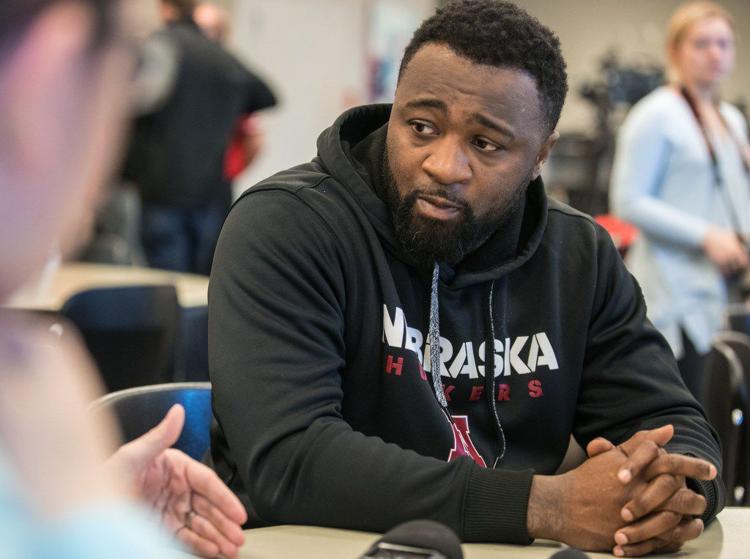 Be the first to know
Get local news delivered to your inbox!