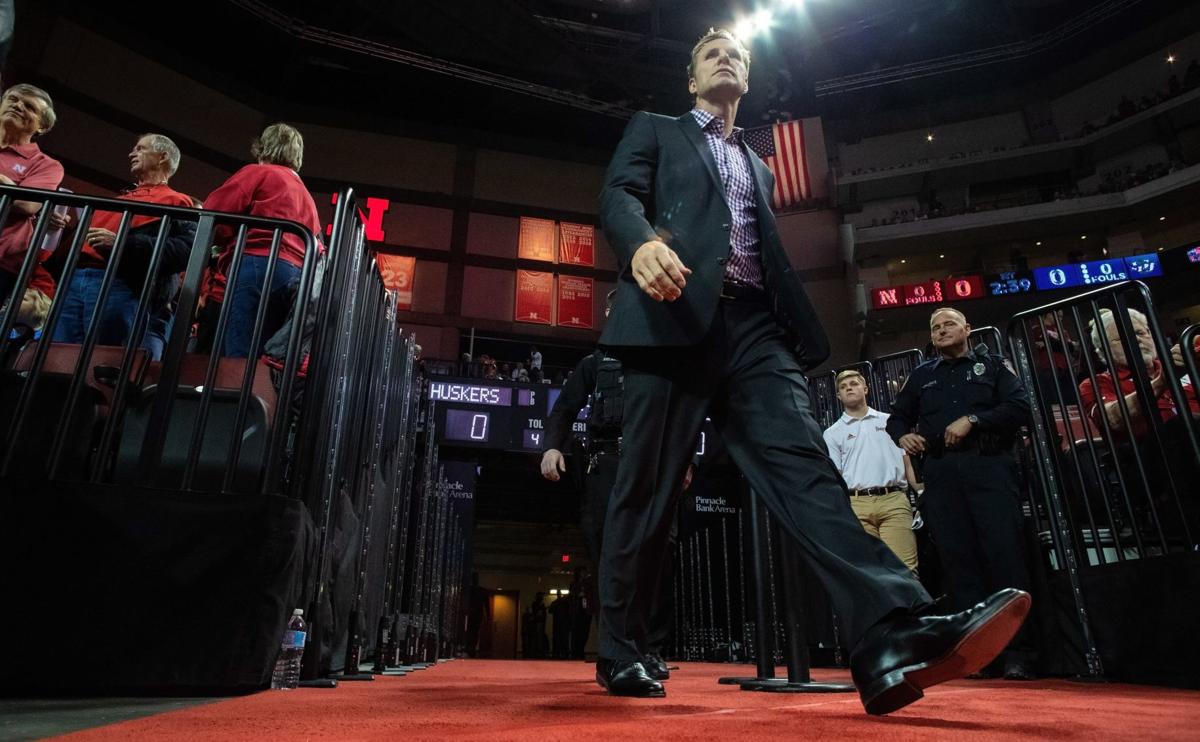 LINCOLN — Before Nebraska's exhibition game against Doane last November, Lee Preston sat atop Section 122 in Pinnacle Bank Arena and scanned the program.
"Don't recognize a lot of these guys," he said.
The practice became common at the beginning of Nebraska's 7-25 season. There were 13 new players, 11 new on scholarship.
It was an unprecedented rebuild, what Fred Hoiberg and assistant Matt Abdelmassih did last spring. In 34 days, they gutted Tim Miles' final roster and filled it with their own guys. Of that group, two were seniors. On paper, it seemed, there'd be a core group of players to rise through the years together and build the program.
But the reset button has been hit again this offseason. Prepare to study the program again next fall.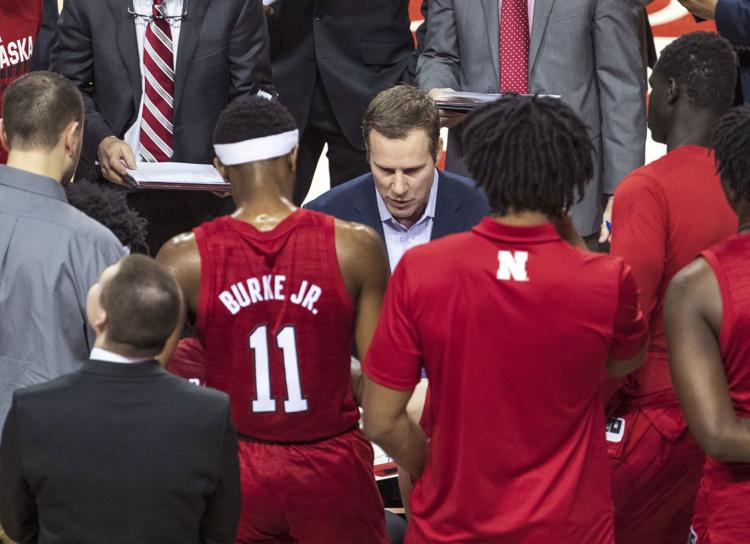 As of Thursday, Nebraska has four new names on the roster: Western Illinois transfer Kobe Webster, Wisconsin transfer Kobe King and community college stars Teddy Allen and Lat Mayen.
Nebraska currently has one open scholarship after the departures of Dachon Burke and Jervay Green. Cam Mack has declared for the NBA draft and still technically counts toward a scholarship, but his return is becoming increasingly unlikely.
Which means Hoiberg and crew will welcome at least two more players to the roster. That'd mean six new scholarship players, and that assumes no one else jumps ship. Add that to the three sit-out transfers, and that's potentially a brand-new nine-man rotation.
Which seems a bit absurd on the surface. But a peek back at Hoiberg's history proves it's business as usual.
Sign up for Big Red Today news alerts
Get a daily Husker news roundup, recruiting updates and breaking news in your inbox.
From 2010 to 2015 at Iowa State, the Cyclones added, on average, seven new names to the roster every offseason. And that does not include players who sat out the year prior and became newly eligible. In the offseason after Hoiberg's third season, he brought in eight new guys, including heavy contributors who helped bring two straight Big 12 conference tournament titles: DeAndre Kane, Jameel McKay and Monte Morris.
With all the roster turnover, Iowa State often ranked near the bottom of college basketball in minutes continuation year over year. On average, it brought back 40% of its minutes. The national average from 2010 to 2015 was about 50%. The minutes continuation for power conference regular-season winners for the 2019-2020 season was 51.7%. Maryland and Seton Hall, which both shared conference titles, came in at 77.1% and 68.9%. Kentucky and Kansas — which often bring in star freshmen — were at 43.1% and 36.8%. Creighton was smack in the middle at 55.5% and is slated to bring back more than 60% next year.
As it stands now, Nebraska will bring back 35% of its minutes, with Yvan Ouedraogo, Thorir Thorbjarnarson, Akol Arop and Kevin Cross. It'd be the fourth time Hoiberg brought back a roster with 35% or less of its minutes from the year prior.
From Year 1 to Year 2 at Iowa State, it was 30.6%. The Cyclones went 23-11 and beat Connecticut in the first round of the NCAA tournament.
---
The Nebraska basketball all-decade team
Be the first to know
Get local news delivered to your inbox!