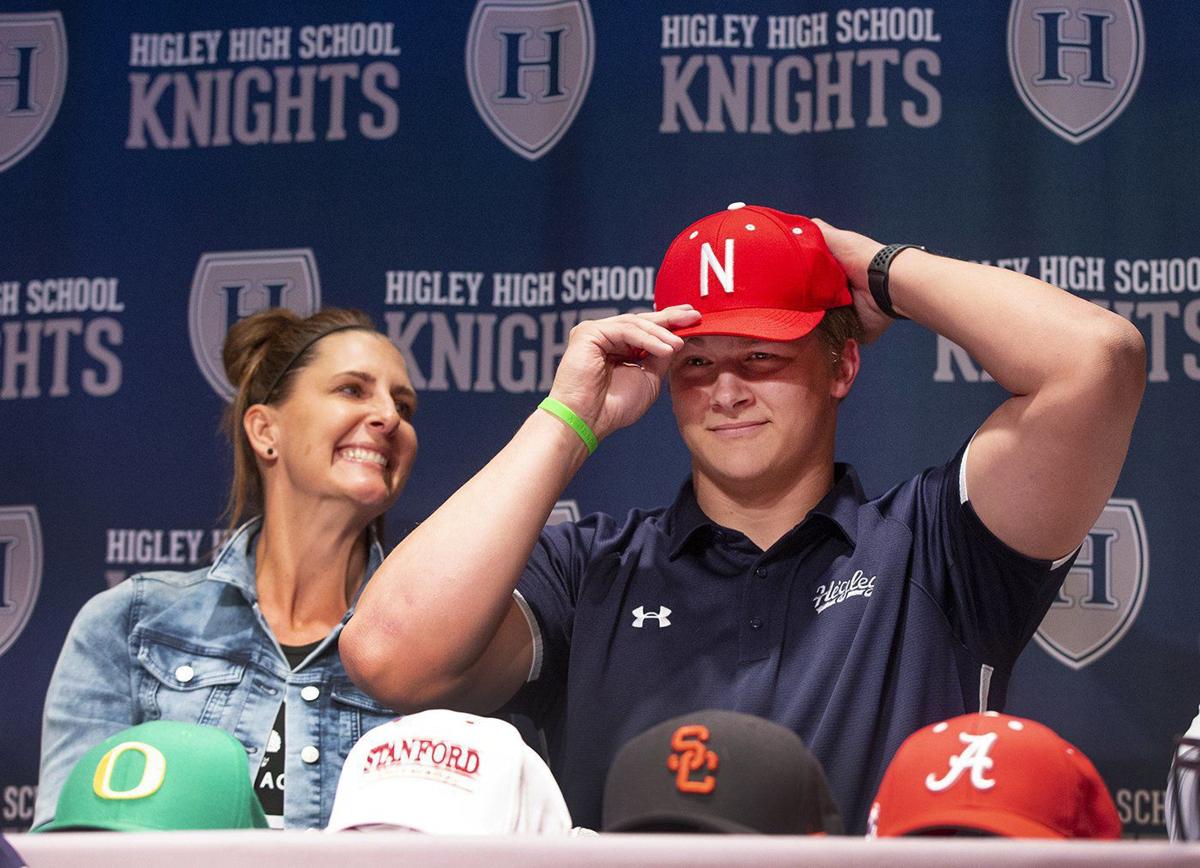 Wan'Dale Robinson isn't taking any practice reps with Nebraska this month. But he is getting better at changing diapers.
Dale Robinson lets out a long chuckle and a deep sigh at how absurd it sounds. His son should be finishing up spring workouts in Lincoln this week. The former four-star prospect and sophomore is already a veteran within the offense. Whenever football resumes, he figures to be a playmaker at receiver, kick returner and maybe running back.
For right now, though, the elder Robinson is soaking in the moment. He spent most of the first 14 years of Wan'Dale's life in prison on charges related to drug trafficking before turning his own life around. Now Dale has a daughter, Eliza, who is 1 month old. His two children are doing daily life together under his roof, a dream he wasn't sure he would ever realize.
"I don't want the coronavirus," Dale Robinson says from Frankfort, Kentucky. "But just under the circumstances, I'm enjoying him here."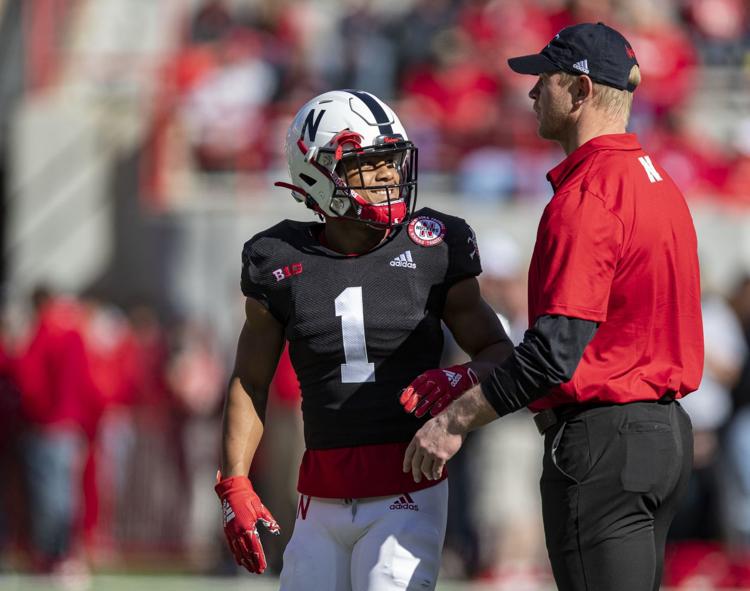 With spring ball shut down throughout college football, most Husker players remain scattered across the country taking online classes and doing whatever they can to keep their offseason strength gains. For the first extended period in their college careers, they're working while physically separated from the vast resources of the Nebraska athletic department.
But they aren't doing it alone. Parents are stepping in for their sons, resuming old roles or starting new ones. Chores are being shared again. Grocery bills have gone back up. One mother bought her Husker son his first car; a father remade the family's detached garage into a mini gym.
Shane Smothers, dad to Nebraska freshman quarterback Logan Smothers, has been playing more pickup basketball and other games at home in Muscle Shoals, Alabama, than he ever thought possible. Logan is the middle of five sons he and his wife Amy are still raising in a go-go-go sports culture. Rarely is everyone around at once.
For nearly a month now, they've been hitting whiffle balls in the yard and making unexpected memories.
"The bonding time, you can't replace it," Smothers says. "Not only is Logan home, he's home in quarantine. It's been a blessing to have the quality time, and it has been quality. Though he might disagree — he might be saying, 'Get me out of here.'"
Amy Pola-Gates laughs that her son must still be in "spring-break mode." That's because she's been waking him up most days, reminding him that his online class is about to start.
A year ago, Noa Pola-Gates had signed as one of the headline recruits in Nebraska's 2019 class. This month, the safety is logging into Zoom for schoolwork and voluntary meetings with his position group. All from the comfort of his old room.
"I feel like I've been tasked with chasing after him," Amy says. "I had a nice break for six months, and now I'm like, 'Ah, he's back.'"
Mom has seen a few changes in her teenager since they flew back to the Phoenix suburbs together when spring practices were canceled in mid-March. Noa's doing his own laundry now. He's volunteering to do chores he never did in high school. The formerly skinny track runner goes through a loaf of bread in a day and now insists on whole milk instead of 1%.
The family got puppies since Noa moved out. And their weekly Chipotle dinners — where Amy would order for her family in Arizona and for Noa in Lincoln and they would eat together on FaceTime — have been replaced with daily in-person meals at home. They've even set up a projector and settled in for some movie nights.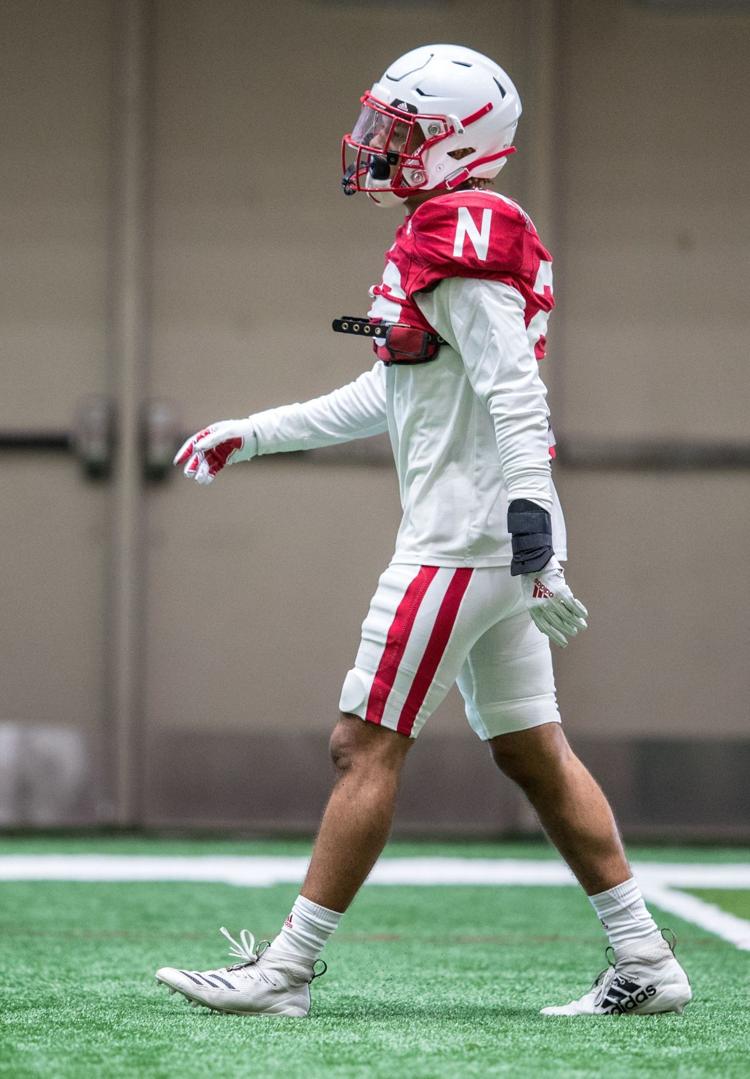 A few miles away in the same Gilbert community, Tresha Robinson has already said goodbye to her son. Ty Robinson, a promising redshirt freshman defensive lineman who was set to challenge for a starting job this spring, is back at Nebraska and in standard precautionary isolation so he can return to weight training as soon as the quarantine is lifted.
Tresha sent her 6-foot-6, 315-pound child back in a 2017 Dodge Challenger, which she bought recently so he could get around while living off campus.
"Every boy would want a muscle car at some point in their life," Tresha says. "But it's a V6, so let it be known the mom did not get him a V8."
UNO was the card game of choice for the three weeks Ty was home. Tresha — a veterinarian originally from O'Neill, Nebraska — lost her husband, Jason, to lymphoma cancer nearly seven years ago. She also has a son who's a prep junior and an eighth-grade daughter.
While Pola-Gates was training with fellow Husker defensive back Javin Wright in a gym owned by his father — former NU defender Toby Wright — Robinson did what he could with his former trainer at a nearby park.
It didn't feel like enough. With the possibility of getting back to weightlifting sooner, the lineman fueled up his new two-door ride last weekend and headed north.
"It was wonderful to have him home," Tresha says. "But I think we're all itching to get back to football."
Shane Smothers did a double take at 6:30 a.m. on a Saturday as he let his dog outside. Was that his son's car in the driveway?
Sure enough, the black Toyota 4Runner was full of Logan's Nebraska gear. The night before, he and Amy were debating how to get their boy back home. Flying isn't appealing during a pandemic. Neither is a 26-hour round trip to pick him up.
The family hadn't seen Logan, who graduated from high school early, since dropping him off in Lincoln on Jan. 10. But on March 14, the day the Huskers were supposed to hold their first full-pads spring practice, Shane opened the door to Logan's old room and found a life-sized surprise on the bed.
His son came home on his own.
"I go over there and lean over and he puts that long arm up and just bear hugs me," Shane says. "I said, 'You sorry dog, I cannot believe you got me.' But, man, it was so good to see him."
The elder Smothers, an educator and coach at Muscle Shoals, had the garage looking like a scene from "Rocky" soon after. They do resistance workouts with bands hanging from rafters. There's a weight bench right next to a dartboard. The one who does fewer reps does extra work.
Shane sees Logan light up during virtual meetings with quarterbacks coach Mario Verduzco and the other "cubes." Still, a pain lingers from missing the spring opportunity he worked so hard to earn.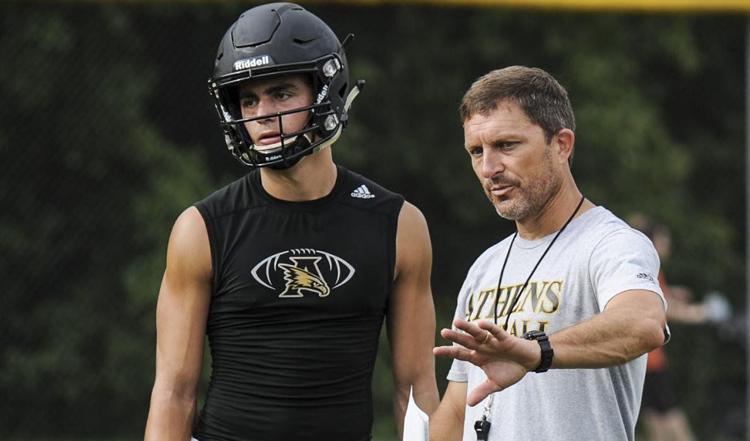 "He's better now because it's been a few weeks," Shane says. "But it's still a sore topic because he loves football and just wants to play and practice."
Logan made a pit stop on the way home to Alabama, dropping off offensive lineman and fellow freshman Turner Corcoran in Lawrence, Kansas. Corcoran — Nebraska's highest-rated recruit in nine years — is settled back into his downstairs room and delaying his parents' plan to become empty nesters.
Allen Corcoran, a police officer in nearby Olathe, says the routine is all too familiar. Steady grocery runs. Daily laundry. Turner's room is already "a disaster." Shannon Corcoran, a nurse, has enjoyed watching her son reconnect with old friends she thought he might not see much anymore.
He works out in one buddy's basement — Nebraska has told him the goal is to maintain his offseason strength gains. With online classes, he's up later than only a few months ago when he was an early-graduating high schooler.
Says Allen: "He does some stuff around here if we tell him to. Key words: tell him to."
And Shannon: "For the most part, he's been a pretty good roommate."
French toast, sausage and eggs. Cameal Thompson has happily become a part-time chef.
This is, after all, the most uninterrupted time she's had with her son since he left high school. And Deontre Thomas, now a 6-3, 295-pound junior defensive lineman, has an appetite. He's back home in the Oklahoma City suburb of Mustang until the pandemic clears up.
"Breakfast is his favorite meal," Cameal says. "I've been doing a lot more cooking. We've been enjoying him."
Thomas is staying with his grandmother, Sandra Thompson, but makes the short walk to see his mother every day. Though Thomas is mostly straight-faced around coaches and teammates, Cameal Thompson says he has fallen back into his goofy ways lately. She's experimenting with TikTok, a video-sharing app, and had Thomas lead a choreographed dance with most of his younger siblings.
Deontre is trying to stay active with chores, she says, because he doesn't have access to weights during the shutdown. He's done high steps outside his grandmother's house among other exercises but is anxious to return to his normal regimen.
"I don't want him to go," Cameal says. "But I know he has to go."
Back in Kentucky, Wan'Dale Robinson drops in regularly to his dad's gym for solo workouts. Dale, a personal trainer, lets his son do his thing. He's noticed how much bigger Wan'Dale is since he embarked for Lincoln 15 months ago.
But that doesn't mean the younger Robinson is entirely grown up. He's been asking Dad for cash for this and that. So Dale is putting him to work in his nutrition shop, which can't conduct in-store business right now.
"That's going to be his job until he goes back. He's going to be running around doing deliveries," Dale says. "He's going to be doing that to make a little extra money so he can stay out of my pocket."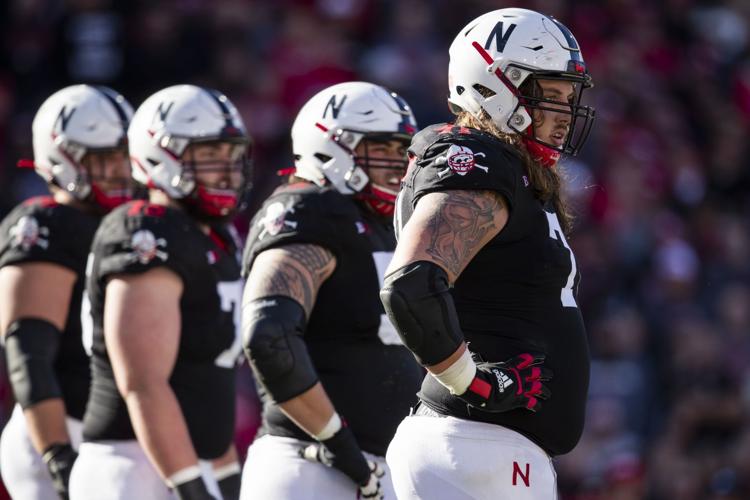 Matt and Will Farniok didn't go home. Not back to Sioux Falls, anyway.
The brothers and offensive linemen are opting to stay in their townhomes in Lincoln as the shutdown endures. They wanted to limit their potential exposure to the coronavirus and be back on the field as soon as possible.
Their mother, Christine Farniok-Jones, knows the drill. She already had one son, Tom, play offensive line at Iowa State and another, Derek, do the same at Oklahoma. So when Matt, an NU senior, and Will, a sophomore, told her their decision, there was no debate.
"They're very, very football-focused," Christine says. "They wanted to be ready to go when and if football started up again. They didn't want to have to go through a quarantine period and miss anything."
She is FaceTiming with the pair more than usual but expects to see them less than usual. Normally, the mental health therapist for the Sioux Falls School District will find some long weekends to get down Interstate 29 and visit her kids, who live in different buildings in the same housing complex. She'll handle the laundry, wash whatever dishes are in the sink and clean up.
"I can't not do that," Christine says. "I'm a Type A personality, so I'm like, 'Everything needs to be in order.'"
Matt, Will and their roommates have plenty of suggestions for workouts with the training facility closed, Christine says.
Older brother Tom is in his first year as associate director of football strength and conditioning at Florida State and has some recommendations. Hills and stairs always worked for the Farniok boys growing up.
Mom, like many Huskers parents, found herself saying three words she wouldn't have necessarily expected a month ago: I miss football. And if she feels that way, she knows her sons and their teammates are all the more antsy for the routine to restart.
"They're frustrated," Christine says. "They love football and it is part of their identity. To have it taken away from them, it's hard."
---
Signee Spotlights: Learn more about each member of the Huskers' 2020 recruiting class
Alante Brown
Alex Conn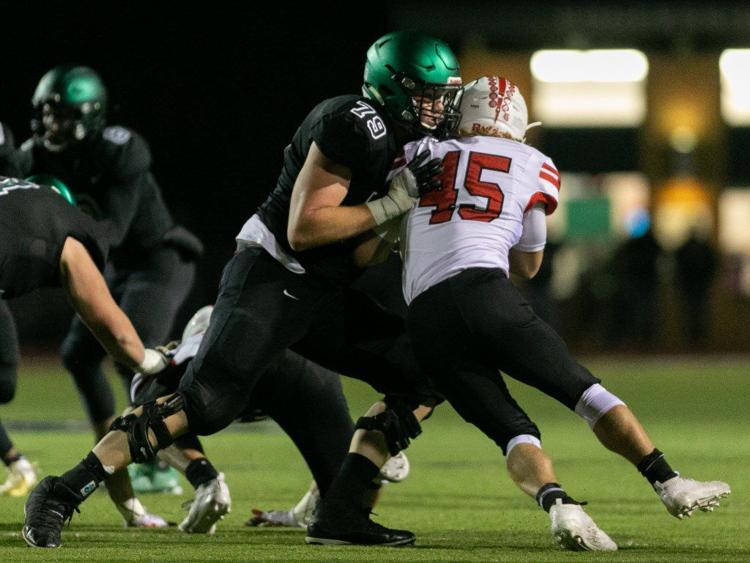 Blaise Gunnerson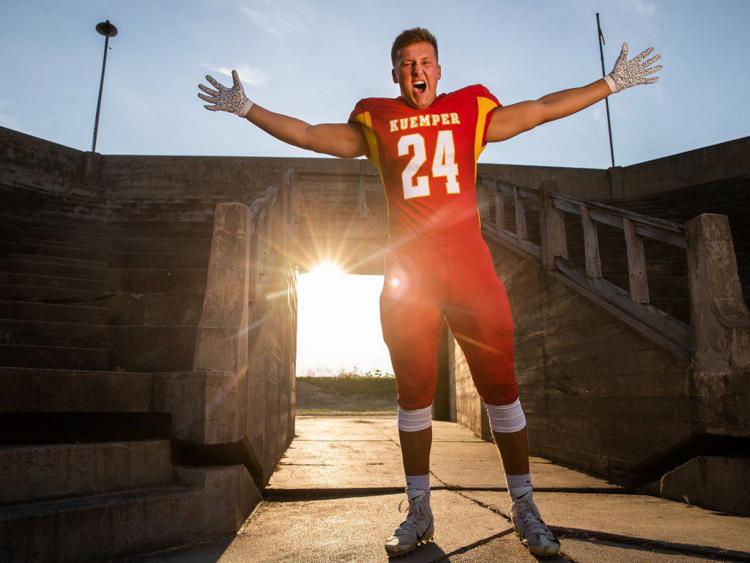 Eteva Mauga-Clements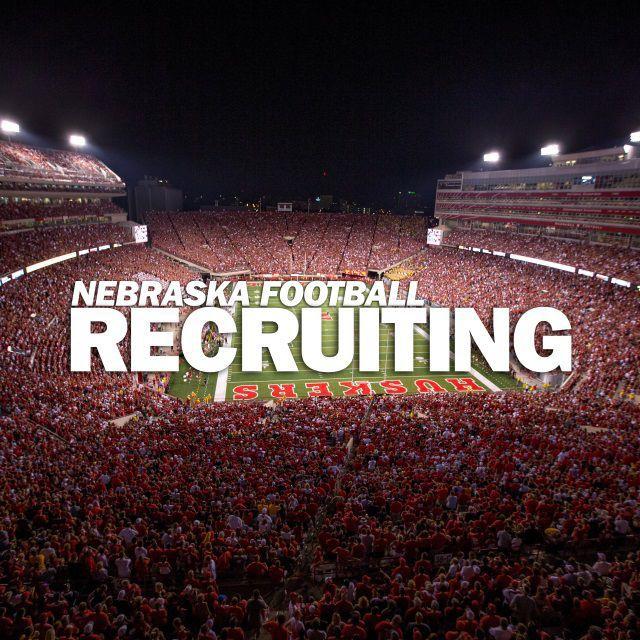 Jaiden Francois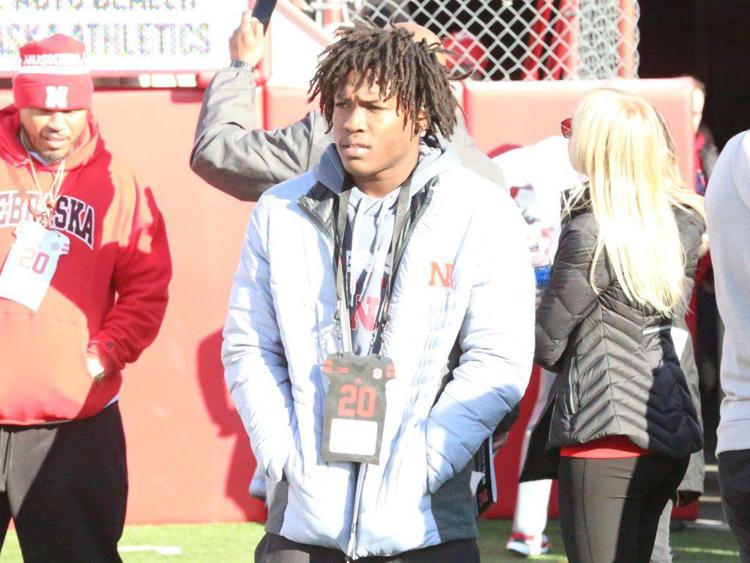 Jimari Butler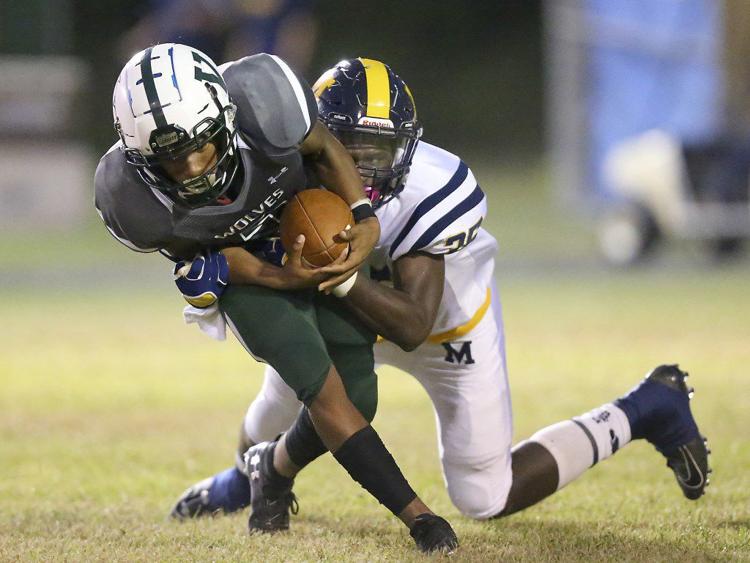 Jordon Riley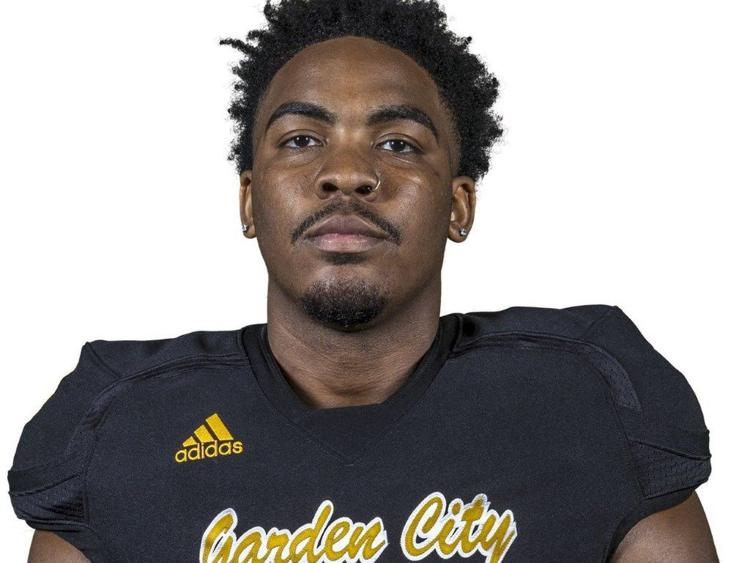 Keyshawn Greene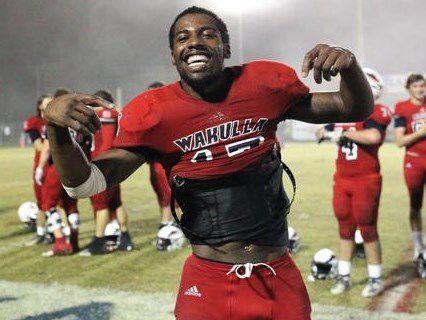 Logan Smothers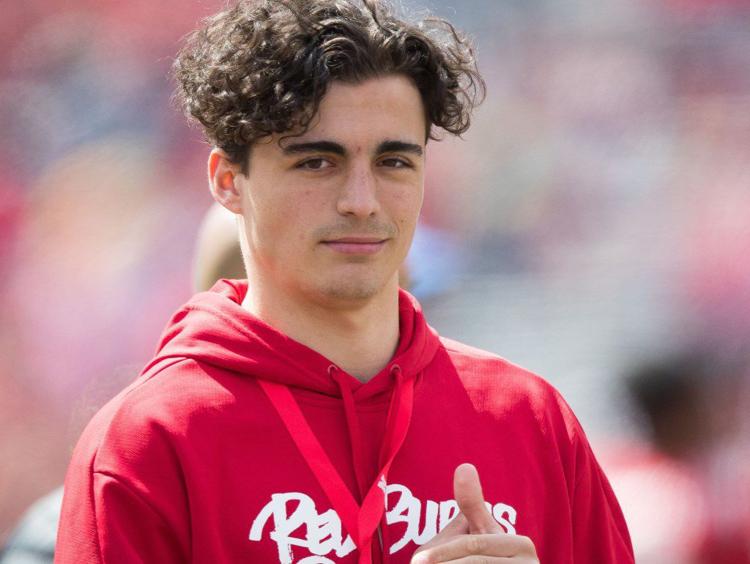 Marcus Fleming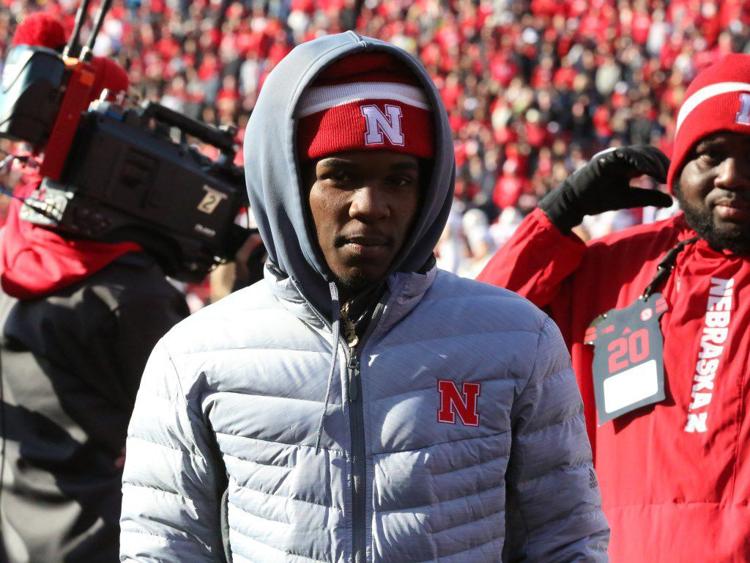 Marquis Black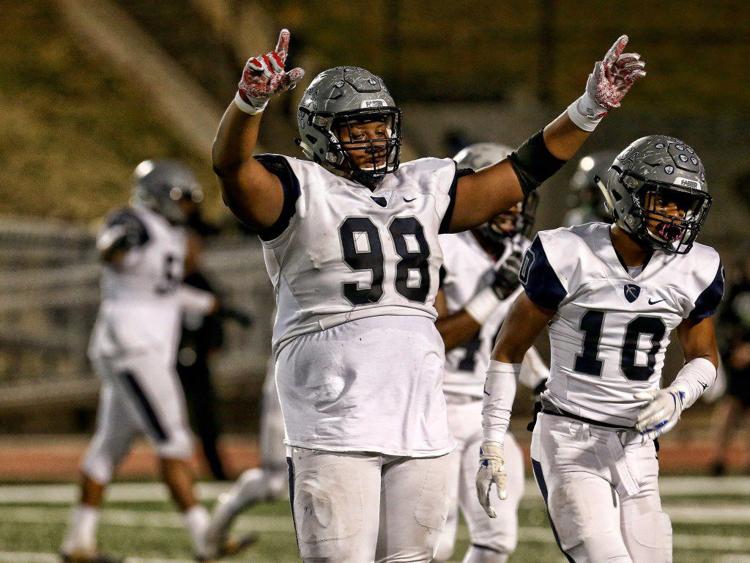 Marvin Scott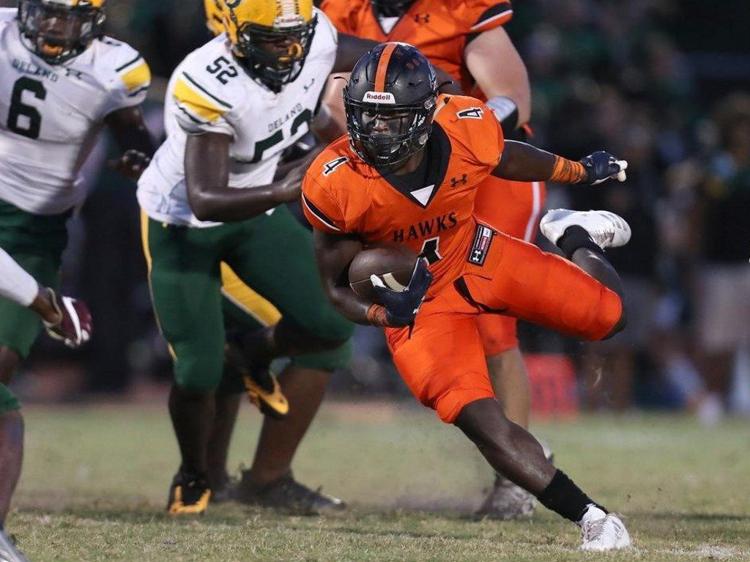 Nash Hutmacher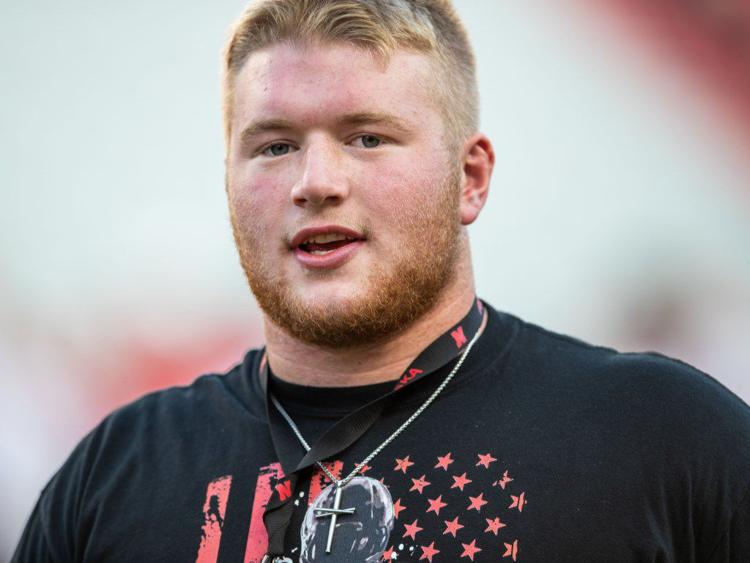 Niko Cooper
Omar Manning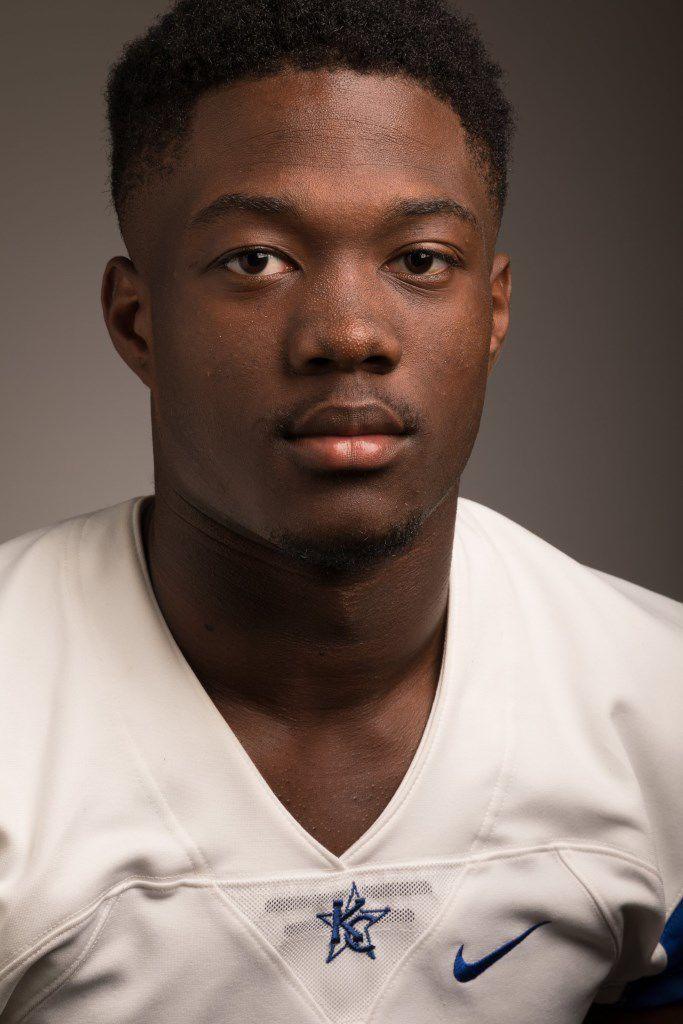 Pheldarius Payne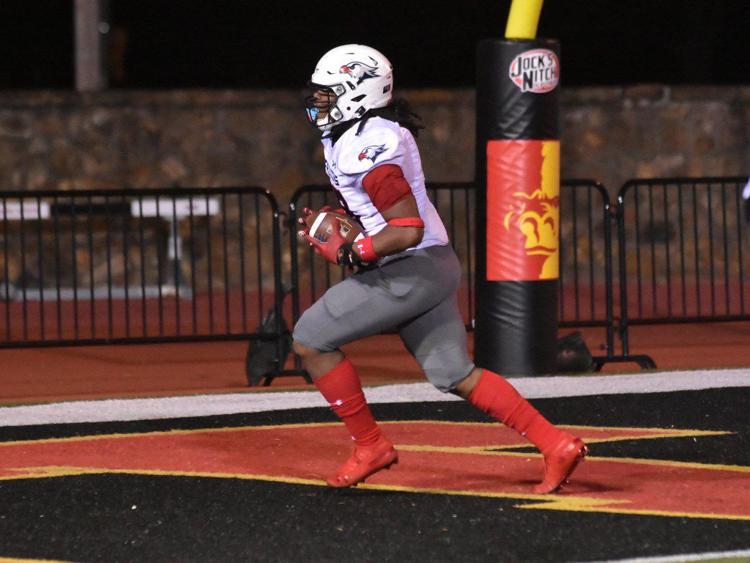 Sevion Morrison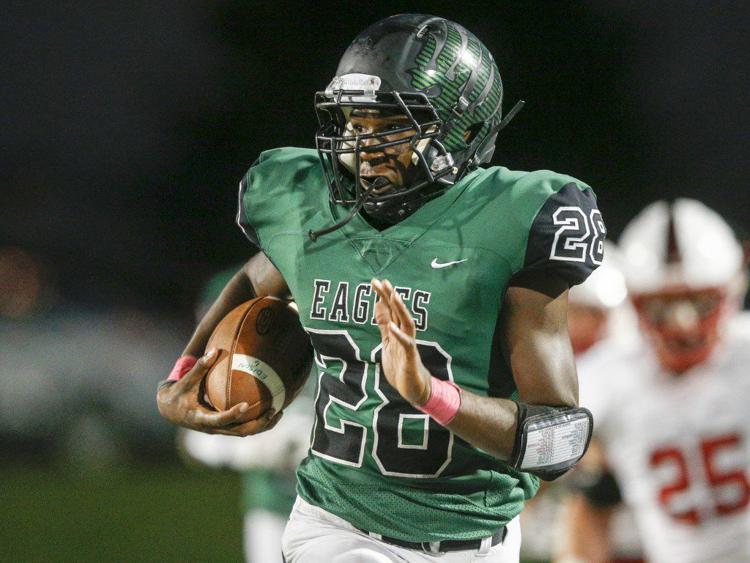 Tamon Lynum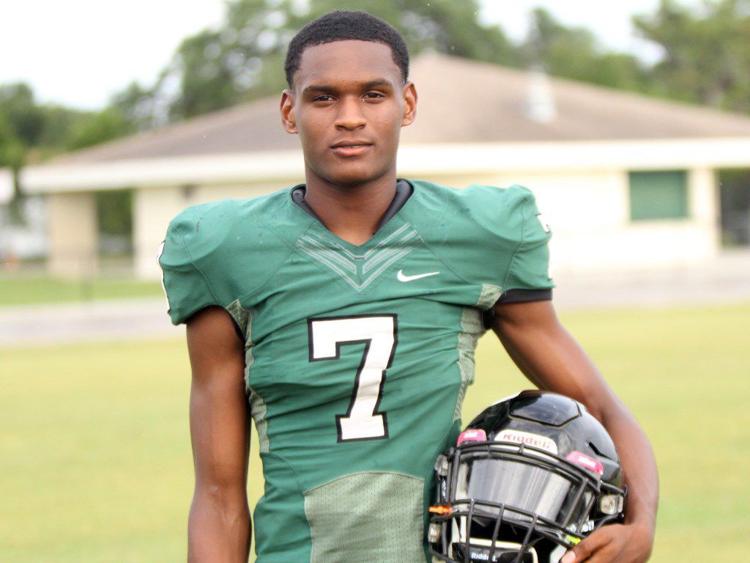 Turner Corcoran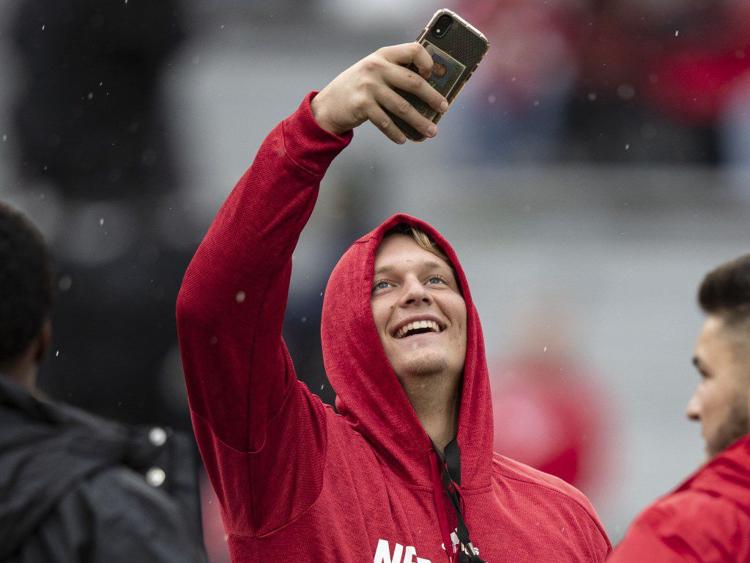 William Nixon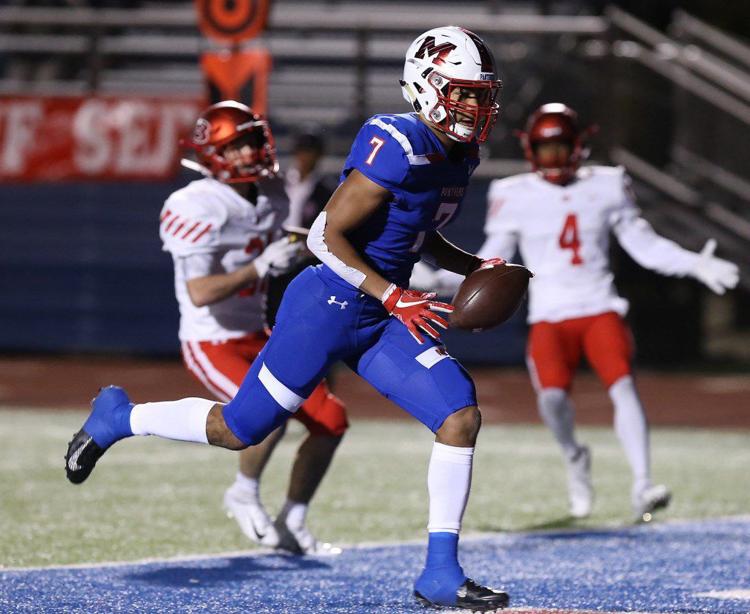 Zavier Betts