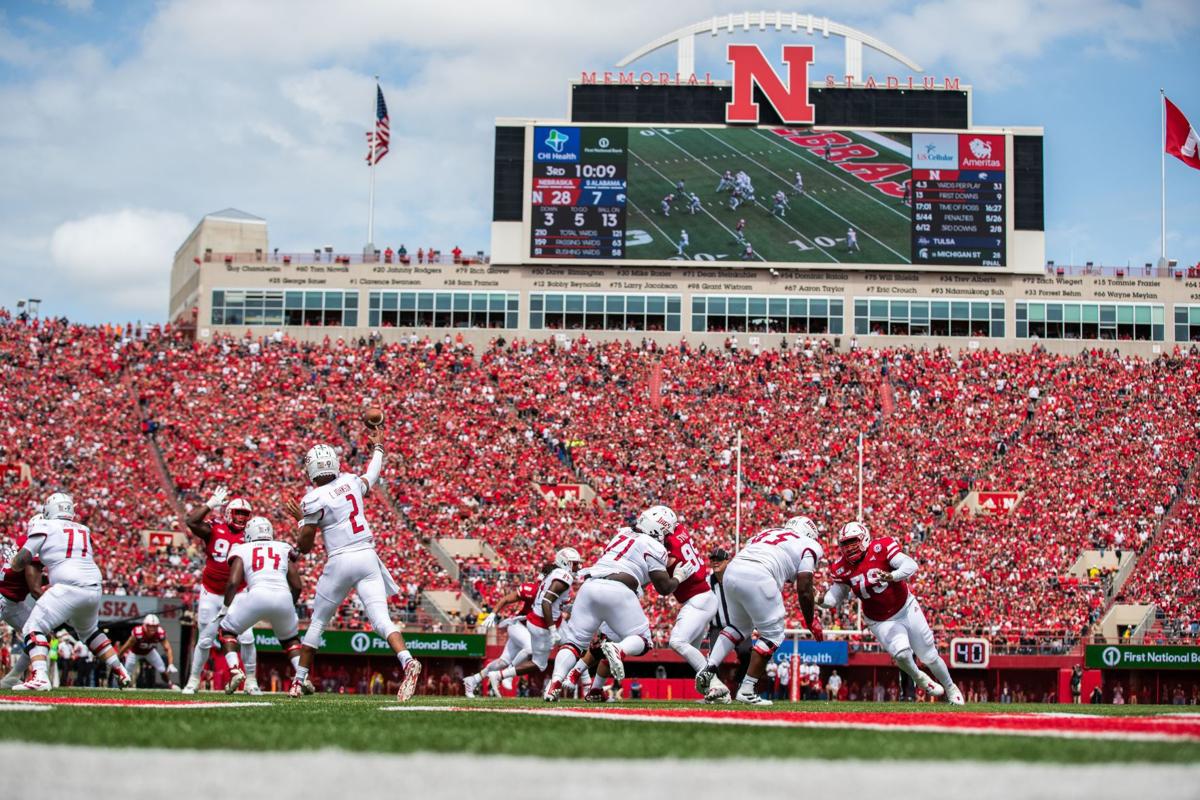 The Year of the Asterisk.
In our memories, and the record books, 2020 is the sports year that will have a giant * next to it.
It will be the unforgettable time when seasons were adjusted or not played at all, when stadiums sat empty, when our favorite big events were moved or put on the shelf for safe keeping.
And so, too, an asterisk might be waiting for our old friend the Nebraska football sellout streak.
Born in 1962, the streak sits at an astounding, improbable 375. It has survived snow, Sooner Magic and Mike Riley.
But now the streak faces its sternest test, meaner and tougher than 1987 Oklahoma or 2017 Ohio State.
After all these years, it might get swept up in the debris of the coronavirus pandemic.
First, there has to be a college football season in 2020. If the next Nebraska home game isn't until 2021, then the streak takes a year off, just like a lot of other sports icons.
But if NU plays a shortened season this fall, or one that starts in November or December, some interesting questions will be asked.
The first: What if games are played and fans are not allowed? Would that end the streak?
Sign up for Big Red Today news alerts
Get a daily Husker news roundup, recruiting updates and breaking news in your inbox.
Better question: If fans aren't safe to attend a game, why would players be allowed to play? At this point, it's possible. Professional sports officials are currently trying to solve that riddle.
It's going to be a long, hot summer. But restrictions around the state are beginning to loosen.
On Monday, restaurants can open for diners at 50% capacity, with a maximum of six to a table and tables 6 feet apart.
What if Memorial Stadium is open for business this fall?
Would you go sit among thousands of Husker fans, wearing masks and crammed into bleachers — if there isn't a vaccine?
What if it's like a restaurant, with half capacity — say 40,000 — allowed in the stadium but having to spread out?
And what would happen to the streak?
There are different definitions for the streak. NU's athletic department officially measures a sellout by tickets sold, not fannies on wood benches.
Garrett Klassy, NU's deputy athletic director, said some tickets for 2020 remain available but it's expected to be sold out, like all the rest. He didn't say how many were available but said it's typical for available tickets to be bought up in late spring by Husker fans.
That includes when visiting schools return unused tickets in the fall. Those tickets go quickly, Klassy said.
Over the years, Nebraska also has had donors or businesses buy up unused tickets so the streak could live.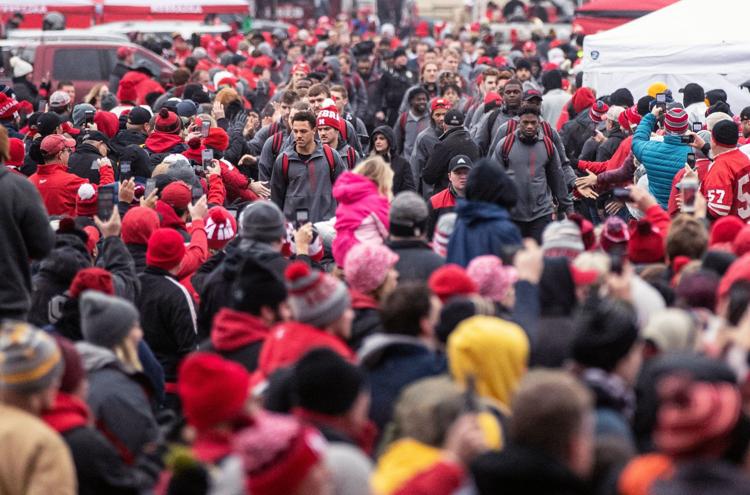 There are cynics who say it's not a true sellout streak because some games the streak has to be propped up with donor help. But that's not a debate for here.
What's clear is that the streak is extremely important to the school and most of the Husker fan base.
But with the rules of attending sporting events seemingly about to change, the question is, how important?
Last week I asked readers if they would feel comfortable going to Husker home games if they were open this fall.
The responses were typical of the times we live in, where Californians threaten legal action to open their beaches and many around the country refuse to leave their houses.
» Jerry, a Husker season ticket-holder since 1976, wrote: "I very much will attend. I think everyone who wants to attend should be able to — no restrictions. If necessary have everyone wear a mask (Husker of course)."
» Ron wrote: "I will be at every Huskers game played in front of a live audience. I do not downplay the significance of covid-19 but it's time to move on with life."
» Barb, a Husker fan from North Carolina, said, "I don't think I will attend. I have concerns about flying, hotels and large group gatherings.
"But the biggest reason is my mother is in a nursing home in our home town of Benkelman, NE. I always combine a Husker trip to go visit her. That won't happen this year. Worst part of the pandemic for me."
» Niles wrote: "Nope. No waiting in lines for entrance, concessions, exit, restrooms. If I could sit with no one around radius of 10 feet, maybe."
» Tom wrote: "I will not attend a game until there is a vaccine for COVID-19. And we're kidding ourselves if we think social distancing can be enforced with just 40,000 in Memorial Stadium. I don't know if anyone has done the math, but can you actually achieve the 6-foot social distancing requirement with 40,000 in the stadium?"
» Dale said: "It would depend on the current state of the virus. I would not likely attend unless there were social distancing rules in place. If the stadium were half full, and the gates were open long enough that we didn't have to stand next to each other I would likely attend.
"Ticket takers/servers should be required to wear masks at a minimum. Can you imagine the band trying to play with masks on?"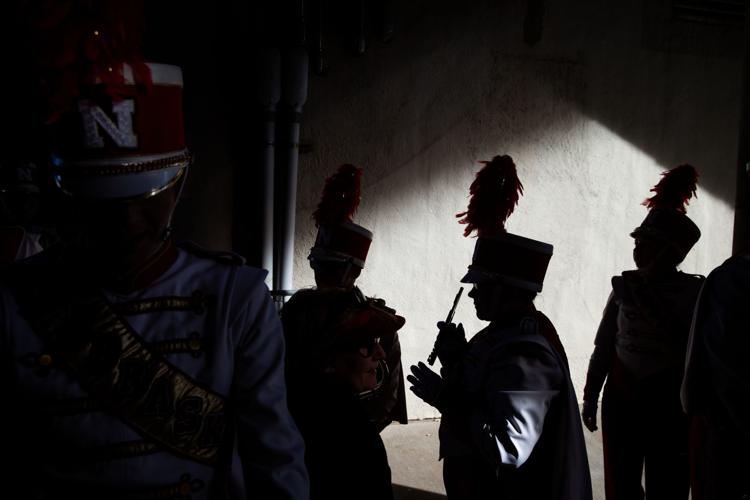 » John, a longtime season ticket-holder, wrote: "Since I am 70 and prone to simple colds progressing to bronchitis all my life, I can't envision a scenario in which I would be comfortable attending a game this fall.
"That includes ... limiting to 40,000 (or whatever) attendance because as I have shockingly observed this past week, people are progressively ignoring the social distancing even now as the cases continue to increase. My prediction is people would not follow directions to maintain distance at football games."
» Clayton said: "I would attend a Husker football game this fall if there were one or 100,000 fellow attendees there in the stadium."
» Ken wrote: "40,000 potential sneezers and coughers is reason enough for me to stay home."
» Finally, Husker fan Mark suggested a lottery system be put in place if the crowd was limited, adding, "I'd go if I got selected. Is it ideal? No. But neither is this coronavirus and social distancing."
Speaking of a ticket lottery, Klassy said every contingency plan is on the table and being discussed by Athletic Director and Bill Moos and his staff — including limited capacity and potential refunds.
As with everything else, he said, it's up to Gov. Pete Ricketts and local health officials to set the guidelines.
"A partial crowd would be better than no fans here," Klassy said.
But would it be enough for the streak? Would that mean a new streak would start in 2021 — with an asterisk on 2020?
Hopefully, we'll get to find out.
Photos: Husker fans through the years
Through thick and thin, Husker fans have been there for all of the wins, losses and coaches.