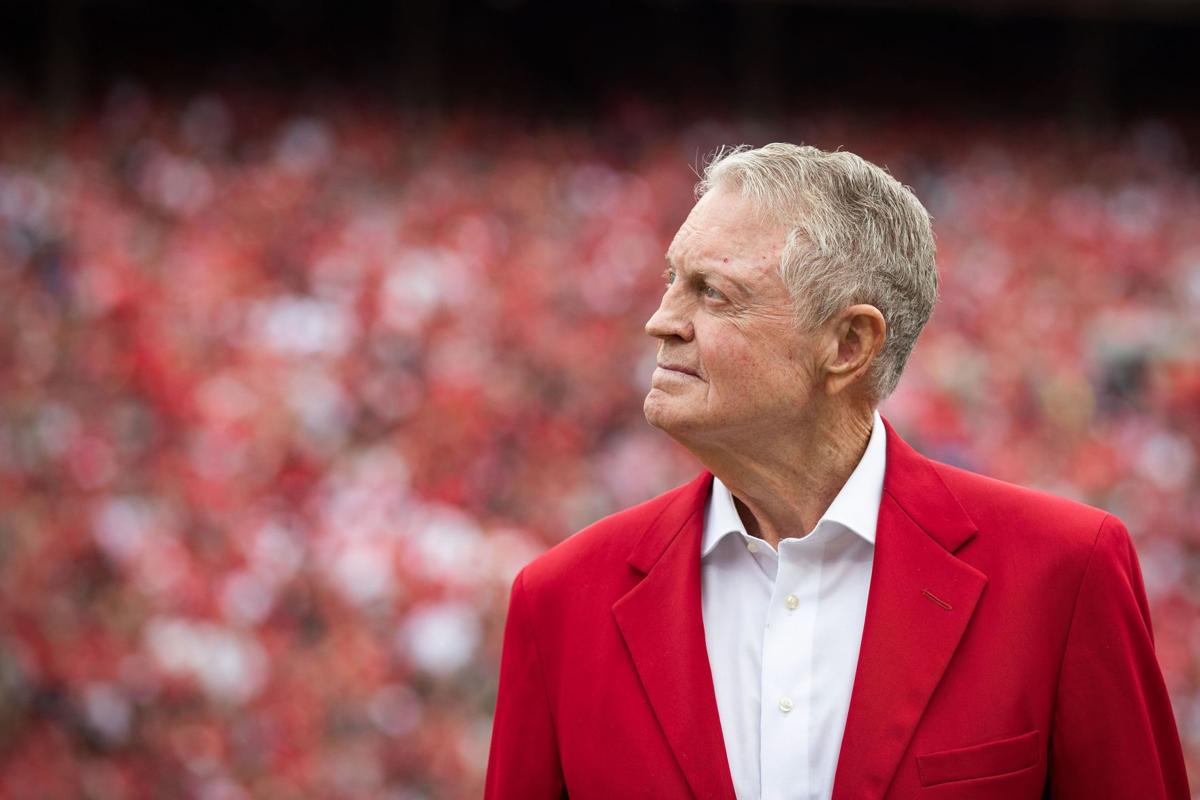 If you check in on Tom Osborne, to see how the old fisherman is doing during these strange days, one thing is clear.
Everything, including his sense of humor, is in working order.
"I'm not on a ventilator," Osborne said. "That's the good news."
The 83-year-old had just returned from a day at the old fishing hole, where he met a couple of close friends. They stood on the shore of a local pond to do what fishermen do: wait for bites, enjoy the solitude.
And, in this case, the normal.
"There's plenty of social distancing when you're fishing," Osborne said. "I've been doing that kind of stuff. I haven't been doing my normal routine. I'm usually out recruiting mentors and being around people and I haven't been able to do that."
We touched on several subjects, including what old games he's watching, whether there will be football this fall and the rainy-day nest egg he helped build for NU athletics during his time as athletic director.
And I even got the Nebraska legend to play a Husker football "what-if" game that fans are playing on social media.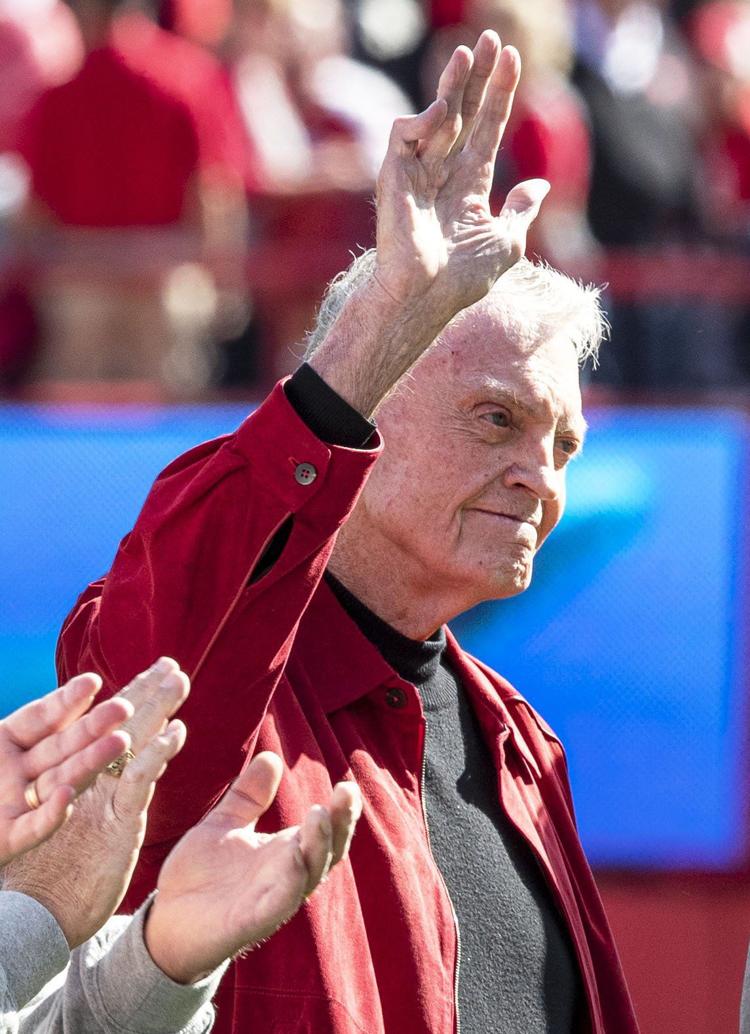 Q: There's a lot of speculation about whether there will be a football season. Can you imagine a fall without football?
A: "I think it will be quite a blow to our country if we're not able to have football. And maybe with empty stadiums like we had with high school basketball this year, it could happen.
"I'm really hopeful that by June we'll have things pretty well under control. That's just an intuition I have. To have the whole football season canceled would be pretty monumental."
Q: How would you feel about playing in empty stadiums? Is that feasible?
A: "It would be better to do that than to cancel the whole season if you could do that safely. A lot of things have to happen before that.
"They keep saying until you get a vaccine you won't be able to continue. ... I'm certainly not a medical expert.
"There are places now where they take your temperature and check you out before you're allowed into a facility and do certain things. I suppose you would have to do that with every player if it came to that."
Q: How about college football in the winter?
A: "Having some games in Memorial Stadium in January might be a little rough."
Q: Last week, Iowa State Athletic Director Jamie Pollard reduced staff and coaches' salaries to prepare for a potential financial hit this fall. He said if there is no football season, it would be the "ice age" for athletic departments. Nebraska is reportedly in good shape because of a "rainy day" fund that has been in place for years. What is that?
A: "It was money that was over in the (NU) Foundation that was earmarked for athletics. Athletic department money that was raised by the athletic department. It includes the revenues from TV and that stuff.
"When I became A.D. (2007), I believe we had $60 million in the bank. When I left (2013), it was closer to $80 (million) or $90 million and we still did a lot of building, with Pinnacle Bank (Arena) and stadium expansion and the Devaney with volleyball and a new baseball facility.
"Nebraska has been blessed because of the fan base being so loyal. We're in pretty good shape. I can't speak to what it is now. I assume that with the infusion of the $50 (million)-$51 million (annually) from the Big Ten that that budget has gone up."
Q: Going forward, do you think athletic departments will change how they spend on coaches' salaries and facilities?
A: "I have to imagine there will be a lot of belt-tightening and reexamine a lot of budgets, that's for sure."
Q: Have you been watching any old football games at home?
A: "All you've got to do is turn on ESPN and they have all these replays. Some of these games I didn't see, personally. A day or two ago, I watched Oklahoma-Texas, it came down to the wire.
"I did watch the (1997) game against Missouri a couple nights ago. There was a lot to that game I had forgotten about. I probably watched the film after the game and I haven't seen it since."
Q: Did anything surprise you watching that game that you had forgotten?
A: "Well, we had three turnovers. Missouri played well on offense. Corby Jones played well. It probably wasn't our best defensive game."
Q: I need to ask you a question that Husker fans have been having fun with on social media. If you could go back and change the result of one Nebraska game, which game would it be?
A: "I would say maybe two games. One would be the Orange Bowl game in 1994 against Florida State. They had a great team and we were heavy underdogs. I felt bad for our players and the coaches. We played well enough to win the game. I'm not saying we deserved to, but we played well enough we certainly could have.
"And the '82 game at Penn State. That was the only game we lost that year. Played well, could have won it. A couple things happened. Those things happen. That's part of athletics. I'm not complaining.
"But that's one you'd change mainly for the players, the seniors. They played well and we could have won a national championship. The seniors don't get another chance. I had another chance to stick around awhile. They don't."
Q: Got any big plans tomorrow? More fishing?
A: "I still try to work out. I have an elliptical machine in the basement. Do some weights. Do some walking. It beats just sitting in your house looking at the walls."
Be the first to know
Get local news delivered to your inbox!