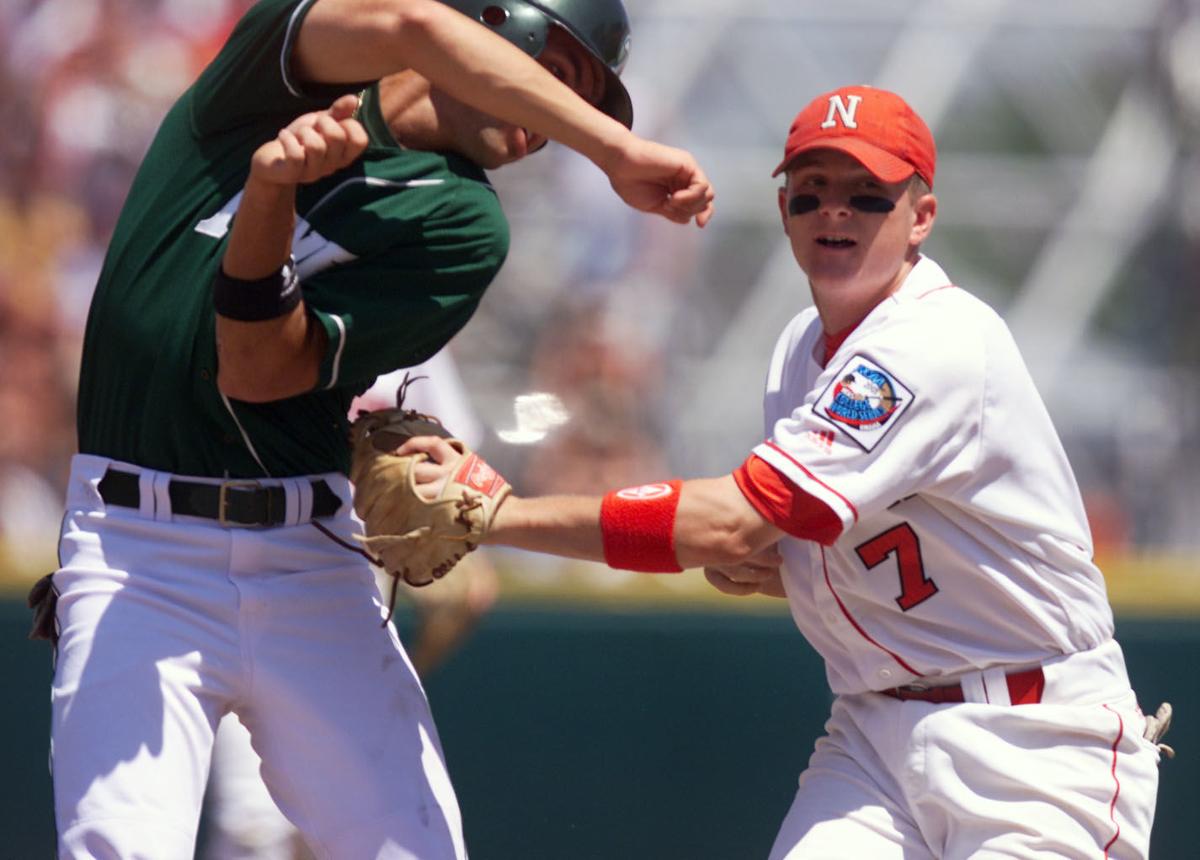 Good hire. Smart hire. Bravo for Nebraska Athletic Director Bill Moos for hiring Dave Van Horn Jr. to coach Husker baseball.
That's not a prediction. That's a memory.
For those of us who covered the Van Horn years at Nebraska, from 1998-2002, certain details and images remain clear. And one of those was that the writers who followed those teams had a pet name for Will Bolt, the pesky and gutsy second baseman and shortstop.
True story. And maybe you remember those days, remember how Bolt played with a fearlessness and nonstop attitude. He looked like Van Horn. He talked like Van Horn. He walked like Van Horn. He had the same mannerisms. He held his arms to his side like Van Horn did. And, like Van Horn, he wanted to absolutely crush the opponent. He was like Van Horn's Mini-Me.
Mostly, Bolt was like having a coach on the field for Van Horn, and the closest example of that I can give is a Tommie Frazier or Scott Frost out there calling plays for Tom Osborne.
Sign up for Big Red Today news alerts
Get a daily Husker news roundup, recruiting updates and breaking news in your inbox.
So yeah, I went there, but let's be honest. This doesn't mean Bolt is Dave Van Horn. Or Scott Frost. There's only one of those. But the first Will Bolt might turn out to be a heck of a head baseball coach.
He's never been one at this level, which is an issue that Husker fans will have to deal with — although most of them are so busy celebrating they will be willing to tolerate the lack of experience as the head guy at a Division I program. It should be noted that Bolt has been in programs that have been to the CWS and should know the road map.
But Bolt is different, and the pedigree matters. It makes Bolt popular, and should give him time with the fan base to find his way, and stock up on heavy winter baseball jackets.
That's the thing: Bolt has been here. Twice (once as an assistant under Erstad). He knows the drill about not getting outside before that first February trip. He knows there might not be home baseball games until mid- to late-March. And having experienced the Big Ten as an assistant, he knows what it's like to be in East Lansing in March, 35 degrees with 50 people in the stands. It's not the S-E-C, to be sure.
I'm certain Moos made a run at Bolt's boss, Rob Childress, whom Husker fans wanted back in 2002. Some Texas A&M fans would have been more than happy to send him back to Lincoln, but that's life in the SEC. I could never see Childress coming back to Lincoln, even with the house he has there, even with all that good hunting and fishing. I just couldn't see Childress giving up the SEC, even if he's on the hot seat with a new athletic director, for the Big Ten's slush road and low RPIs.
But Bolt, a Texan like Childress, wants to be a head coach. And Nebraska is a place where you can get players, where you can win. And if Bolt ever leaves to go back to Texas or the SEC one day, well God bless him, that means he won big.
Bolt checks off a lot of boxes for Husker head coach. Again, he knows the formula. He knows what works here. He's recruited all over the country, but he also knows there are great players to be had right here at home. And now maybe some of those Omaha kids who go to Texas A&M can slide down to Lincoln instead.
Bolt is also a smart baseball guy. Moreover, his best quality might be that Van Horn characteristic: the nonstop attitude. You have to be tough to play for Bolt. This past Erstad team had that toughness, but the program needed more talent. Bolt's charge will be to provide both.
I don't know what the expectations are for Nebraska. There are some in the fan base who are resigned to Big Ten standards and a loud section that demands NCAA regionals and deep runs once in awhile. What I know is that the only expectation that matters will be Bolt's and, don't worry, that will be a high bar.
Bolt never suffered fools as a player, never backed down from a fight or a pitch or a situational hit. He was one of those historic Huskers who ran around the outfield at Buck Beltzer Stadium high-fiving the fans after the 2001 super regional win over Rice.
What I know is that it won't be easy, and there will be long days and nights — cold ones, too — at Haymarket Park. And Bolt's first move should be obvious.
Go recruit a Will Bolt Jr.