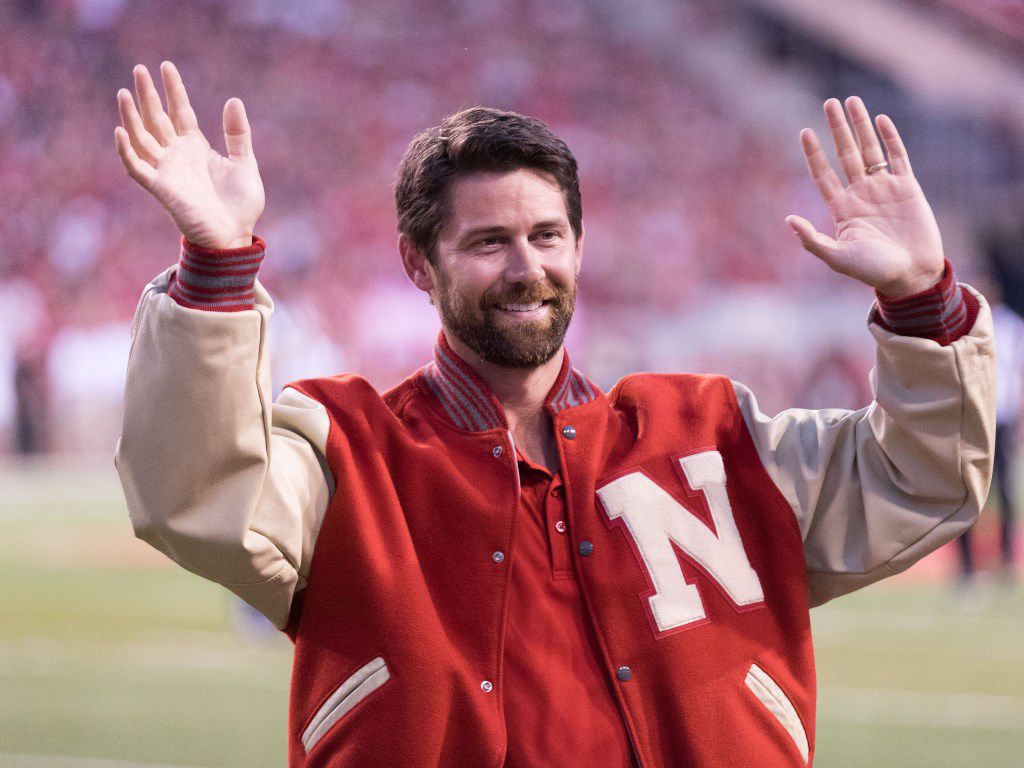 Imagine how much Eric Crouch could've banked.
Go back to the glory years when Nebraska's star quarterback, a four-year starter from Omaha, carried the Huskers to a No. 1 ranking. During his Heisman season of 2001, Crouch may have been the most recognizable college athlete in America.
And yet … he struggled to pay his bills. He was a new father, and his monthly athletic stipend didn't cover expenses. Consider how Crouch's life and reputation would've changed had the NCAA allowed him to profit off his name, image and likeness.
Dozens of corporations would've recruited him as a pitchman. Sponsors would've paid him six, maybe seven figures per season.
Did Crouch, who never made millions in professional football, get robbed by the system at the peak of his fame? Or did college sports reward him justly, providing an education, a platform and a wealth of opportunities to propel him into adulthood?
That's a debate gaining steam after California passed a law last week opening the door for college athletes to profit off their name, image and likeness, known as NIL. Five years from now, a Nebraska quarterback might be making $100,000 from Adidas, selling cars on TV commercials, signing autographs for $5 a pop at the local strip mall or simply receiving Venmo donations from his couch.
"I'm torn a little bit," Crouch said. "I like the pureness of amateur sports. But universities are making so much money off of the players. … I think there's room for improvement so the athletes could make more money. I also don't think it should be stupid amounts of money."
On Tuesday, college basketball's most prominent coach, Duke's Mike Krzyzewski, supported the California law, stating that stagnant NCAA rules have forced colleges to play catch-up. "We've had our head in the sand."
Don't expect schools to step back and allow boosters to bid for recruits. Don't even bet on the next Zion Williamson to appear in Nike commercials. The power brokers still defend the status quo.
Jim Delany, Big Ten commissioner, recently stated that college kids who want to be paid should go pro rather than violate the amateur model.
"I really don't see much difference myself between name, image and likeness payments by a corporate sponsor or pay for play," Delany said.
The fight over paying college athletes goes back decades. One of the earliest advocates was Nebraska legislator Ernie Chambers, who argued in the 1980s that universities and corporations made millions off of college kids while giving them only a scholarship in return.
In recent years, the NCAA has shown more willingness to compromise, starting in 2015 with cost-of-attendance stipends. This spring, an NCAA working group began studying name, image and likeness compensation. Signs point to developing a highly regulated, centralized system that maintains the essence of college athletics while giving its athletes a bigger cut of profits.
Universities won't be giving up money, though. If anything, the new world will make them even richer.
For a glimpse of the future, look at Crouch's Twitter activity.
On July 24, an ad appeared on his feed from J-Tech Construction — official exterior experts of the Huskers. On Aug. 15, he posted an ad for U.S. Cellular. On Oct. 1, he tweeted a promotion for Cox Communications.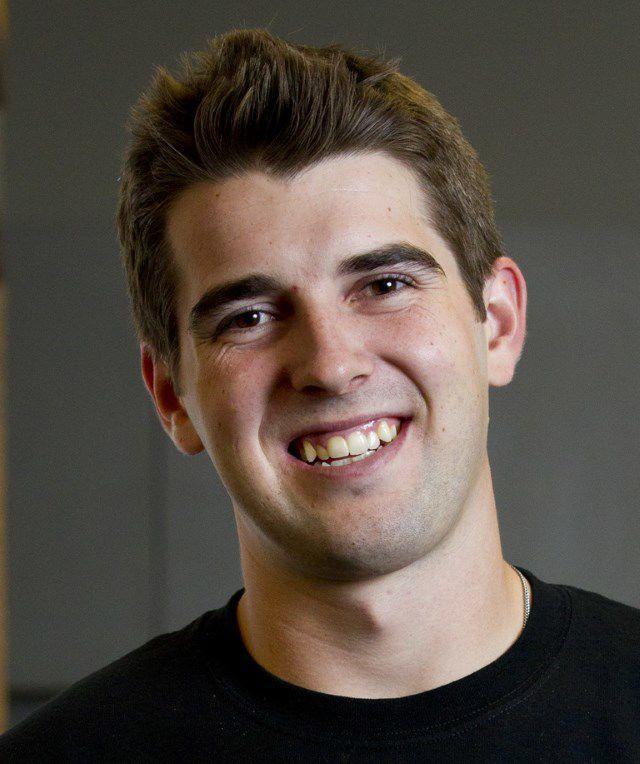 The facilitator was Opendorse, a Lincoln-based athlete marketing platform founded by former Huskers Blake Lawrence and Adi Kunalic.
On the most basic level, this may be the foundation for athletes' future rights. Similar ads could come from current Husker football players. Their social media accounts would essentially transform into media channels.
Compensation would be determined analytically by social media engagement. For example, an athlete with 100,000 views per Twitter video is five times more valuable to an advertiser than an athlete with 20,000 views.
That's good news for famous faces like Adrian Martinez. It's also a potential game-changer for a volleyball standout like Lexi Sun, who has more than 53,000 Instagram followers. A promotion from her account, Lawrence said, would be valued at $500-$750.
Essentially, the name, image and likeness agreements would reward athletes for their influence, not their performance.
"Name, image and likeness is a very specific type of monetization," Lawrence said. "It doesn't mean paying people to go play sports. It's allowing people to use the free market to make money on their NIL."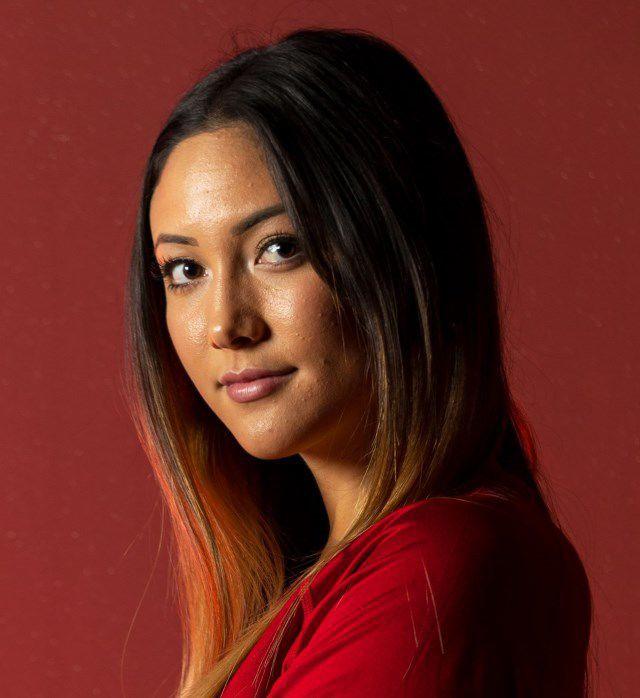 Now the caveats: The individual athlete wouldn't necessarily receive all of the ad revenue. More likely, she'd get a percentage and the rest would be distributed among her student-athlete peers. Or perhaps athletes would have an NIL earnings limit.
The second caveat is more important: Athletes would likely be available for sponsorship only if an endorser has exclusive licensing deals with the university.
Coca-Cola, for example, couldn't put Adrian Martinez on a billboard because Pepsi is the official soda for the Huskers. But the Huskers might hold a preseason photo shoot for all of its corporate partners, and then Pepsi could use those images for its Martinez billboard.
If that happened, Martinez wouldn't get all the money. Instead, it would go evenly to all 600 Husker student-athletes. And Nebraska would get a cut, too.
Those university licensing deals — already lucrative — would gain in value because they would include rights to the athletes, too.
Group licensing rights in pro sports provide a road map. To advertise using more than five NFL players, a sponsor must purchase the rights to all NFL players. And every time one appears in an ad, profits disperse to all. Valentino's or Runza could activate Husker athletes the same way.
OK, but what about recruiting? Could a Husker sponsor or booster directly pay a five-star prospect? Probably not. The NCAA would regulate payments just as they do now. Even if recruits were eligible for profit, they may be restricted by the market rate of NIL.
Again, according to Lawrence, the athlete is compensated for his fame, not his talent.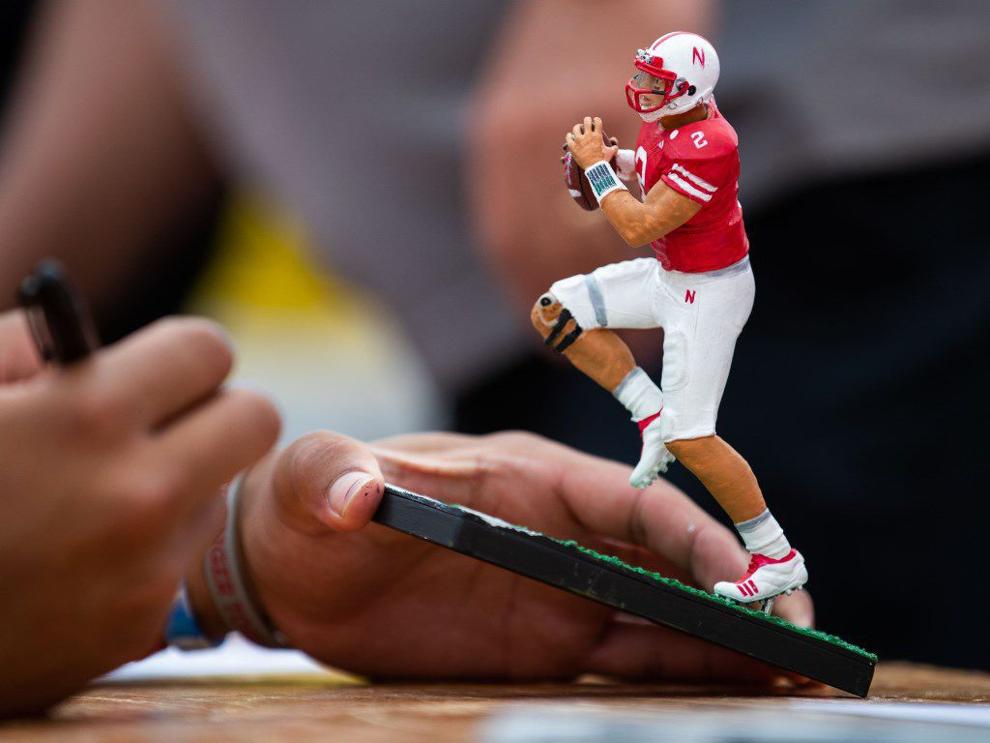 Coaches might hate the new world of athletes boosting social media engagement for their own gain. But it beats permitting your starting tailback to run around town making paid appearances.
Regulating the market would allow the NCAA to track player profits — and to satisfy those corporate sponsorships, which stand to enrich athletic departments even more.
Big questions loom over any compromise, though.
Can the NCAA exclude agents from the process? Once athletes have individual representation, maintaining order in the market becomes difficult. That may be the true breaking point for men like Delany, who's made Big Ten schools very, very wealthy while advocating the amateur model.
Moreover, can the NCAA legally limit individual earnings? Once schools open the door to NIL money, it may be hard to cap.
Of course, head-spinning profits in college sports are what kickstarted this reform in the first place.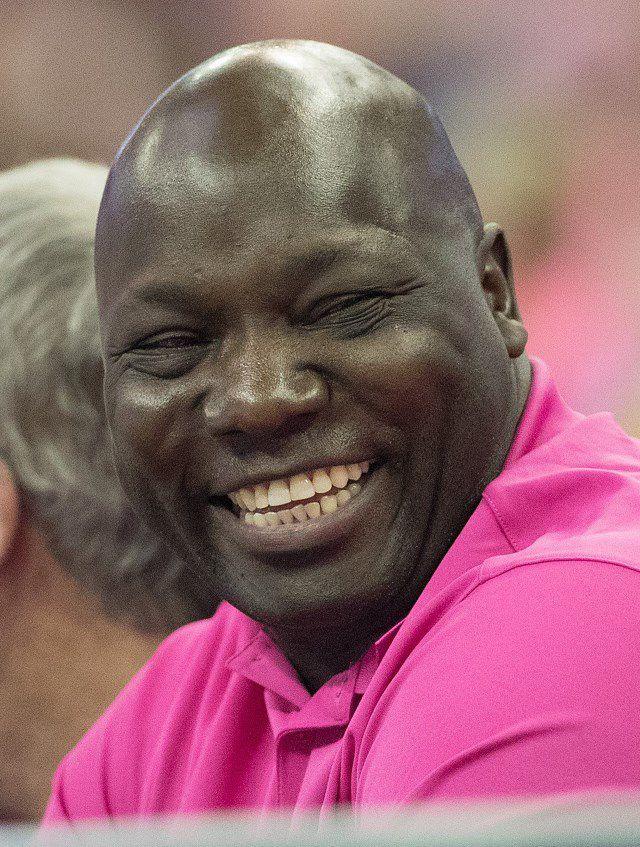 "You can't sit here and make hundreds of millions of dollars off players and expect them not to want more," said Tommie Frazier, who won two national championships at Nebraska, making his school millions in the process.
Frazier sees the issue from both sides. He doesn't want college athletes spending $500 on Jordan shoes and $1,500 on a tattoo. On the other hand, Frazier said, the system isn't fair anymore.
In college, Crouch worked part-time jobs for a law firm and a financial company. He even waited tables to supplement his $400 monthly stipend checks. He left NU satisfied by his compensation.
"I was in that camp like, man, we should be thankful that we had a free scholarship and we didn't need any more money," he said.
But at 40 years old, Crouch has endured 15 surgeries. Insurance companies deny him — "And I feel like I'm healthy."
He knew as a high school kid that football might ravage his body. He'd do it all again, he said. But he'd like to see a system that takes better care of players.
Maybe universities can pour money into a group insurance policy from which former players can draw. Maybe the NCAA can start a pension fund like pro sports leagues. Maybe schools can invest for athletes a percentage of jersey sales.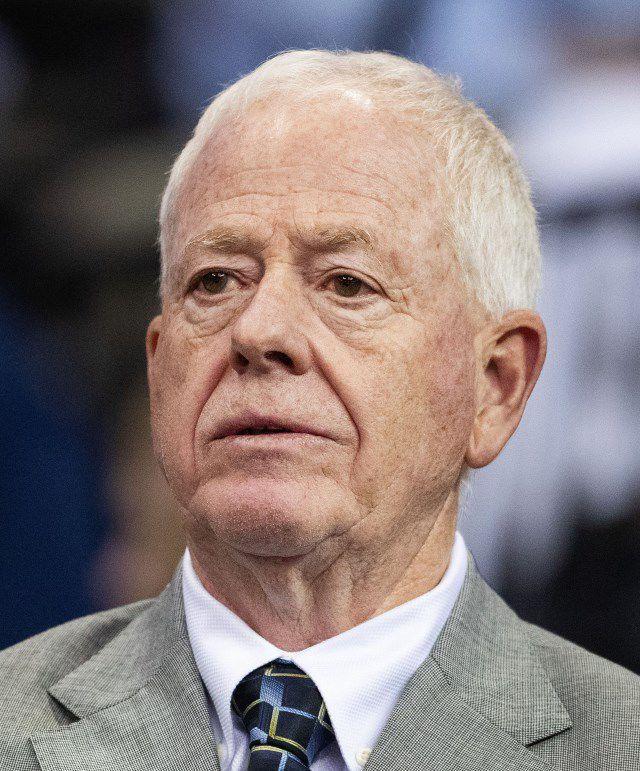 Bruce Rasmussen, Creighton's athletic director, suggests tackling a few problems at once. Schools could invest an amount every year, like $10,000 per athlete, in addition to current scholarships and cost-of-attendance stipends.
If the athlete graduates from your school, he leaves with the money he's built up. It incentivizes kids to stay in school — and fights the rampant trend of transfers.
Rasmussen's concern is avoiding a "Wild West" scenario where anyone can buy players. Where the quarterback receives $50,000 for an advertisement while his right tackle gets nothing. That might work in the pros, he said, but it wouldn't work in college.
But the Creighton A.D. anticipates movement from the NCAA. It's necessary, he said.
"No matter what you come up with, there will be people that think you've gone too far and others who think you haven't gone far enough," he said. "But I do think there will be a compromise."
Athletic departments long ago sold their name, image and likeness to fund massive administrative budgets, skyrocketing coaching salaries and nine-figure facility projects.
Soon we'll find out if they're willing to let athletes come to the party.
The Nebraska 100: Our greatest athletes
The Nebraska 100, originally selected in 2005 and then updated and re-ranked in 2015, came from a pool of nearly 500 names from the ranks of high school, college, amateur and professional sports from the past 140 years. Assistance came from a panel of veteran sports observers from across the state, with the newspaper's sports staff determining the final rankings.