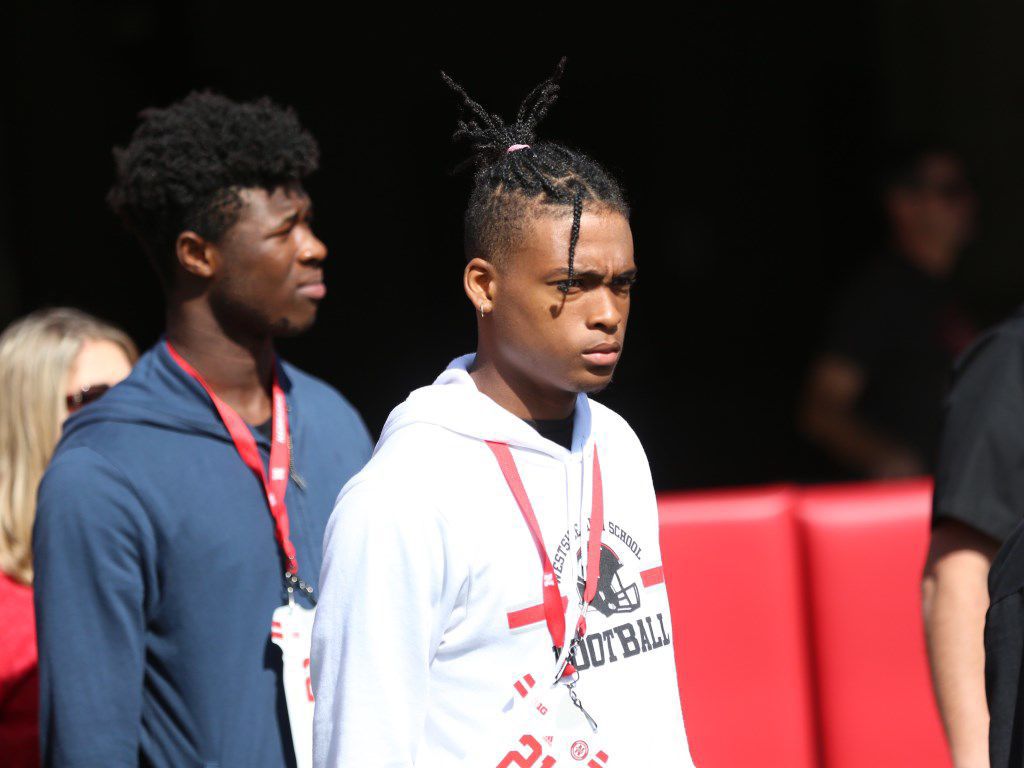 LINCOLN — Omaha Westside's Avante Dickerson tried to keep a low profile prior to kickoff between Northwestern and Nebraska.
Dickerson was in the back of the line and walked behind the other prospects lined up on the sideline. He wasn't awed by the environment or the cameras hoping to catch a photo of him in Lincoln.
"I enjoyed talking to the coaches and being able to go to the locker room to see everything," said Dickerson, a 6-foot, 170-pound cornerback.
The Nebraska coaching staff liked having him on campus as well.
"They were telling me they were happy I was down there," Dickerson said. "They said they are going to keep pushing me to be a Husker and that I am a big recruit for them."
Just how big of a recruit for Nebraska is Dickerson? He isn't just the highest-rated player in the state — he's one of the top prospects in the country. He's a four-star prospect and No. 76 nationally, according to the 247Sports composite rankings. NU has offered him along with LSU, Ohio State, Iowa, Iowa State, Minnesota and Rutgers.
Although he hasn't scheduled trips yet, he is planning on taking unofficial visits to LSU and Ohio State this fall.
Betts among official visitors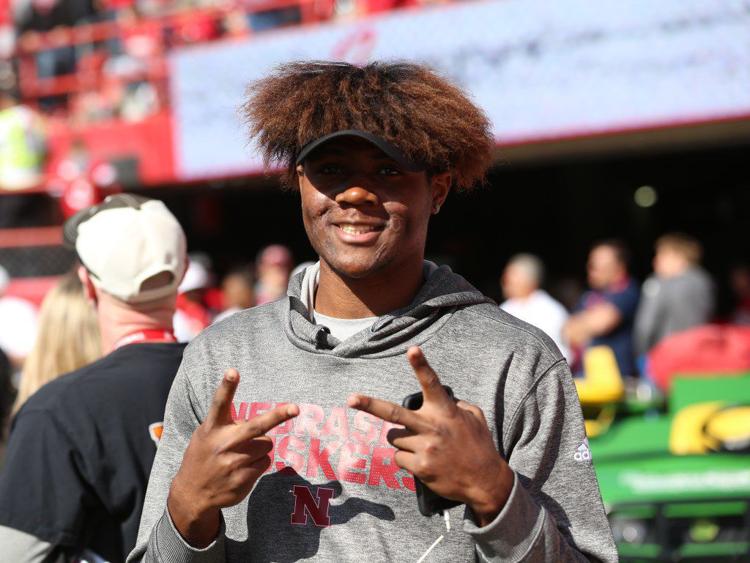 Bellevue West senior wide receiver and NU commit Zavier Betts was among the five official visitors NU had on campus this weekend. Betts' host for the weekend was a former high school rival — freshman tight end Chris Hickman from Omaha Burke. NU offensive line commit Alex Conn from Derby, Kansas, and receiver commit Will Nixon from Waco, Texas, joined Betts at midfield prior to kickoff.
Another official visitor, defensive tackle Alex Harrison from Bountiful, Utah, seemed to be enjoying his time during pregame warmups. Harrison, a 6-foot-4, 310-pound lineman, holds offers from Nebraska, Oregon, Utah, USC, Arizona State, BYU, Washington State, Tennessee and Utah State.
Georgia commit Justin Robinson — a 6-foot-4, 200-pound receiver from McDonough, Georgia — officially visited as well. Robinson initially chose the Bulldogs over Nebraska and Boston College.
New in-state offer
Omaha Burke linebacker Devon Jackson received his first Division I scholarship offer Saturday, and it came from Nebraska. He's the first in-state prospect in the 2022 class to receive a Husker offer.
"I'm blessed and I thank God for giving me the ability to continue to do what I do and keep moving forward and keep improving," Jackson said.
Jackson is 6-foot-2, 195 pounds and ran the anchor leg for the Bulldogs' 4x100 state-qualifying relay team. He has a personal best of 10.9 seconds in the 100 meters and 21.8 in the 200 meters.
"I thought it was a great experience to see what the program has to offer me," Jackson said of his game-day visit to Lincoln. "It was cool to see them pull out the great win and it was a very exciting, great atmosphere."
Notes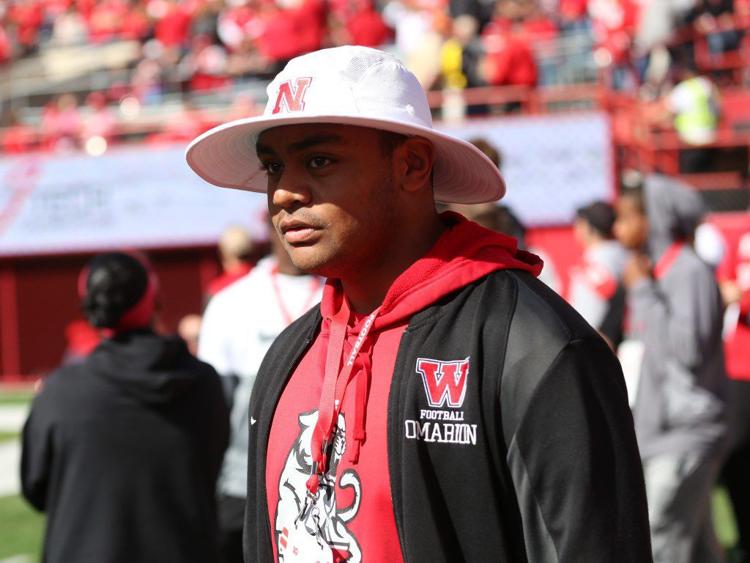 Nebraska is among the six offers for defensive end Omarion Fa'amoe. The 6-foot-2, 255-pound junior is a three-star prospect and the No. 33 weak-side defensive end in the 247Sports composite for the 2021 class. He was all smiles on the sidelines and had his phone out snapping videos and pictures of the atmosphere prior to kickoff. NU's competition for Fa'amoe is currently LSU, Arizona, Utah, and Tennessee.
Lincoln Southeast offensive lineman Xavier Trevino has been a committed walk-on to Nebraska since late June. The 6-foot-2, 290-pound senior was joined by his teammate Nick Halleen as unofficial visitors. Halleen, a 5-foot-10 running back, is having a great season running the ball for the Knights. Through six games he has rushed for 1,078 yards on 142 carries and 11 touchdowns. The two newest walk-on commits — Mason Nieman (Waverly) and Nate Boerkircher (Aurora) — were also in attendance Saturday.
Sign up for Big Red Today news alerts
Get a daily Husker news roundup, recruiting updates and breaking news in your inbox.
Photos: Recruits attend Huskers' game against Northwestern
Be the first to know
Get local news delivered to your inbox!