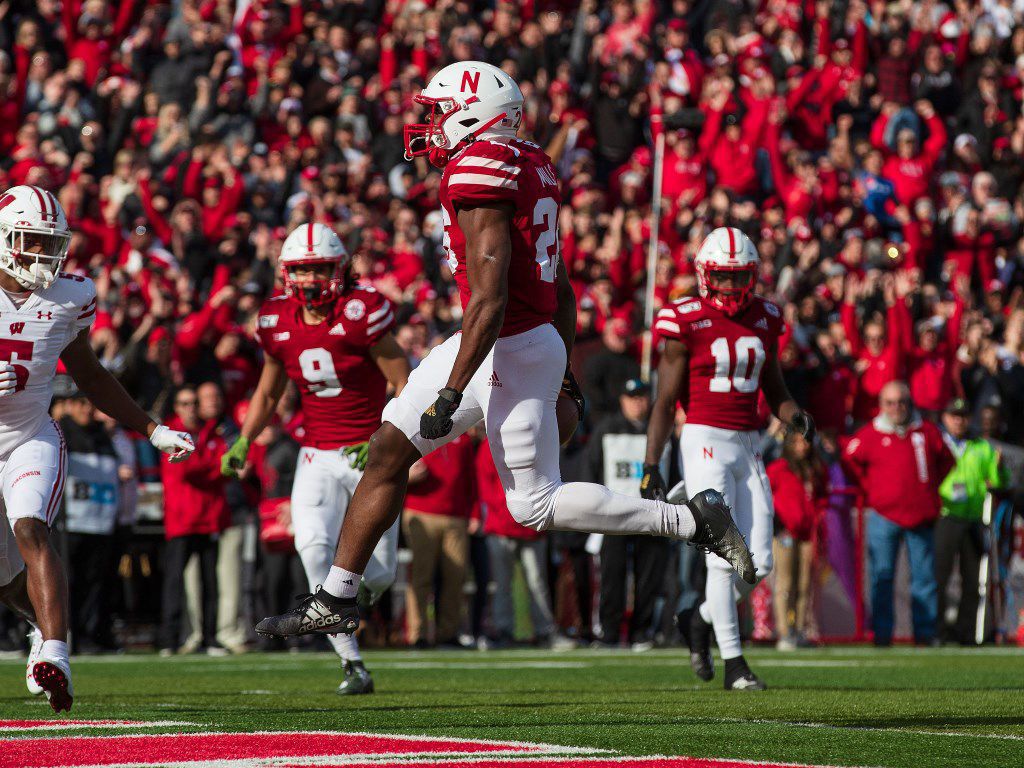 LINCOLN — Dedrick Mills has been ready to do this all season when he's given the opportunity.
The junior running back took his season-high 17 opportunities to run the ball for 11.1 yards per carry in Saturday's 37-21 loss to Wisconsin.
It was Mills' career high in rushing yards (188) at either NU or Georgia Tech, where he played as a freshman. An injury to Wan'Dale Robinson, who had siphoned some of Mills' carries as he toggled between back and receiver, meant Mills was the main feature for much of the day until late, when the Huskers inserted Wyatt Mazour for a glut of late-game passing plays.
"I run hard and physical," Mills said. "It's what I've been told all week, what I've been told all year, what I've been told my whole life running the ball: Run hard. That's what y'all saw today."
Fans also saw giant lanes through which Mills could run.
NU — which ran for 273 yards on a defense allowing less than 100 per game — successfully attacked the Badgers' flanks with edge sweeps and their middle with a mid-zone running play designed to break around the tackle. Mills said the holes were often so big he'd run into his own teammates as they were blocking.
"That's kind of a weakness of their defense," Mills said of the mid-zone play. "They can't fill gaps, I guess. We just hit the holes hard and just run, giving second effort. You don't let one person tackle you."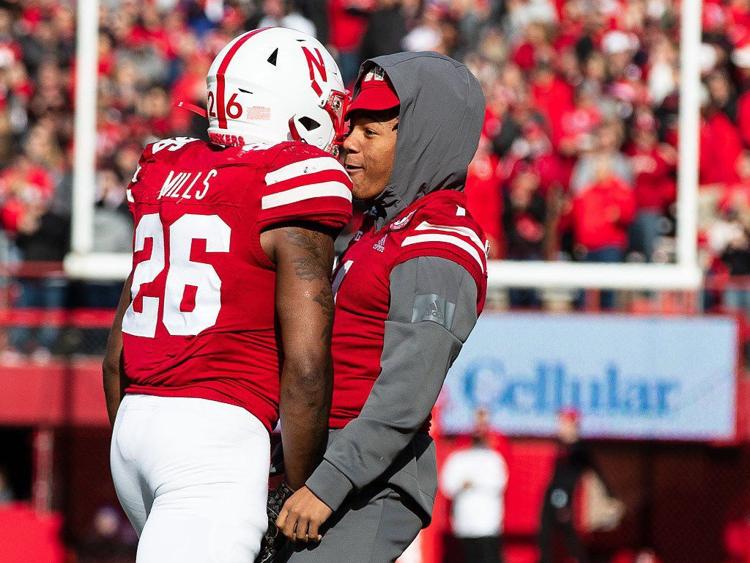 He also broke tackle after tackle in the secondary. One run, for 16 yards to the UW 2-yard line, had fans on their feet. Nebraska scored on that drive.
More often, NU reached Wisconsin territory and didn't score.
At the end of the game, the Huskers marched inside the Badger 5 and couldn't punch in a touchdown. Mills wasn't on the field for the final two plays of the drive as Mazour played on most passing downs.
But, generally, Mills said his confidence is higher than ever heading into the final two games of the season. He has worked through some of the kinks of transitioning away from power offenses — which he played in at Georgia Tech and Garden City (Kan.) Community College — toward a spread offense that requires more patient running and more strategic arcs away from defenders.
Mills showed speed on some runs, too, and nifty balance when he tiptoed the sideline on a 43-yard fourth-quarter carry.
Coach Scott Frost said he didn't want to use Mills' play as a "silver lining" — he's tired of looking for those — but included Mills in a group of offensive players who gave NU a chance at the upset.
"We had some guys on offense that played their best game and competed toe-to-toe with a really good defense," Frost said.
Robinson's injury gave Mills the chance to go yard-for-yard with Wisconsin's Jonathan Taylor, who went for 204 but 8.2 yards per carry.
"I couldn't let 23 do better than me today," Mills said. "They've been talking about him all year, so you know, I just have to go out and prove myself and show everybody what y'all can expect from me anytime I get on the field from now on."
Photos: Nebraska faces Wisconsin