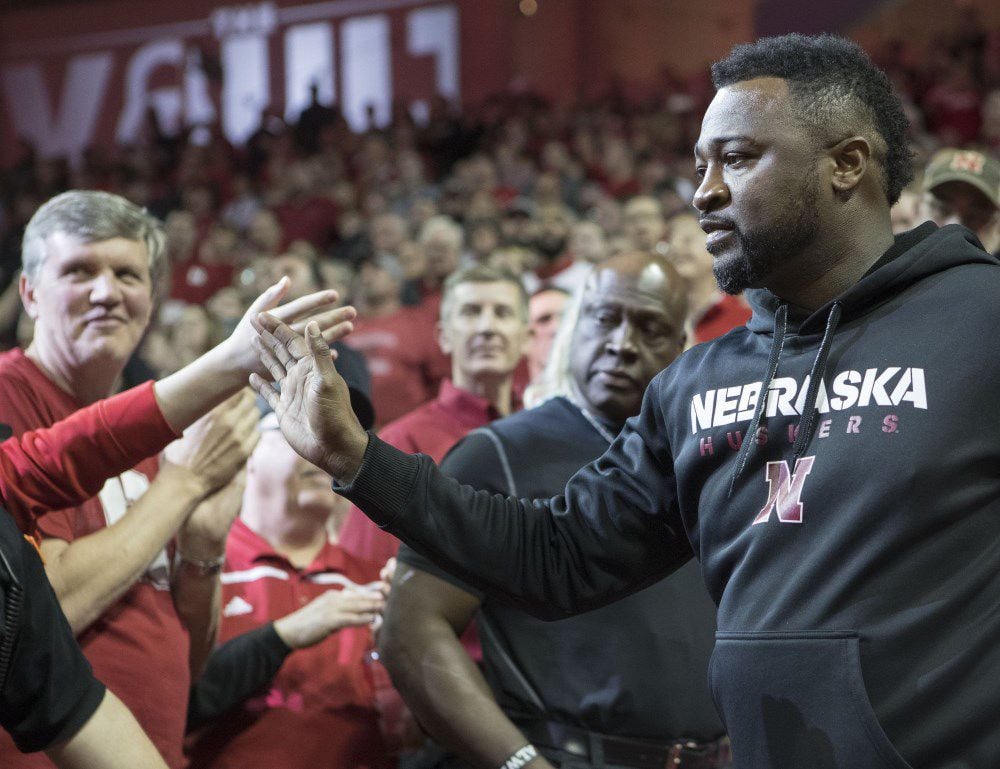 Erik Chinander grinned last week as he told a gathering of fans how he helped land one of his favorite defensive backs in Nebraska's 2018 class.
The story was simple enough. Chinander and his defensive coaches at Central Florida liked Cam Taylor and wanted the three-star athlete from Montgomery, Alabama, to play cornerback for them. But Taylor — committed to Missouri for a time and holding a host of other Power Five offers — wanted to be on a bigger stage.
Once Chinander and the rest of the staff joined Scott Frost at Nebraska in December, it was a new discussion.
Said the defensive coordinator: "When I told (Taylor), 'Guess what? I got a new shirt on, it's way better,' he said, 'Coach, I think I'm in.' "
For Chinander and defensive backs coach Travis Fisher, the standards won't change for who they want in their secondary even if more recruits will be interested. Their list of criteria guided them as they offered at least 27 DBs from their hiring date Dec. 2 to Jan. 6. It will be central as they begin work on the 2019 cycle and continue to build up scholarship numbers at the position Frost called "way low" during the early signing period.
"When I'm looking for a DB, I'm looking for guys that are physical, for guys that can change direction, guys that can run," Fisher told The World-Herald last week. "And most important, guys that are not afraid to take chances and go get the football. For the most part, that's exactly what I was looking for in this class and I think we did a good job of identifying those guys."
Those traits are common when coaches describe the five defensive backs Nebraska signed in Frost's first class to fans and media. "He'll really come up and hit you," Chinander said of Texas safety Cam Jones, drawing loud applause from a crowd at the Rococo Theatre in Lincoln last week. "He will punish you," Fisher said of Florida safety C.J. Smith during a fan gathering in Columbus.
Fisher called juco transfer Deontai Williams "dangerous" in how hard he hits, adding "He's gonna bring back the Blackshirts, in my opinion, just watching him play." Chinander, on  Florida corner Braxton Clark, said, "He makes Coach Frost look like a little guy, so that's really good to have him."
Size isn't a deal-breaker for the Nebraska staff, though all the 2018 signees range between 6 feet and 6-3 and 175 to 200 pounds. Beyond  athleticism, Chinander and Fisher are seeking players with a knack for finding the ball.
Often that means athletes who also starred on the other side of the ball in high school. Taylor was a dynamic quarterback. Smith was a play-making receiver. Jones returned kicks, as did Williams during his high school days in Jacksonville, Florida.
"We value length a lot, we value toughness, guys that can tackle," Chinander said. "We also value multiposition guys. We love watching guys that played offense, played return game, on special teams, played kickoff and punt return on special teams so we could see ball skills and their willingness to be violent during the game. Some of these guys, we don't know if they're going to be safety or corner or nickel or outside 'backer yet. But I think they give us a lot of versatility and I'm really excited about some of these kids."
Said Fisher: "Just from my experience playing DB, I can pretty much tell the ones who can switch over and play on the other side of the ball."
Knowing those qualities ahead of time allowed the new NU staff to offer all five eventual signees in December after each had been committed to another Power Five school within the previous six months. Nebraska didn't bring any defensive backs to campus out of the 2017 cycle.
Fisher —  an eight-year NFL pro after being drafted out of UCF in 2002 — said signing players NU wants is just the start. There's an ultra-aggressive scheme to teach. There are technique lessons like proper foot placement in defending routes, eye discipline in man coverage (watch the receiver, not the quarterback) and how to jam pass catchers at the line of scrimmage.
But it starts with who is in the room. And coaches say their 2018 additions at secondary are the beginning of a trend in Lincoln.
"We get guys that are used to touching the rock," Fisher said. "That (2018) group, to me, is what Nebraska had before."
Be the first to know
Get local news delivered to your inbox!