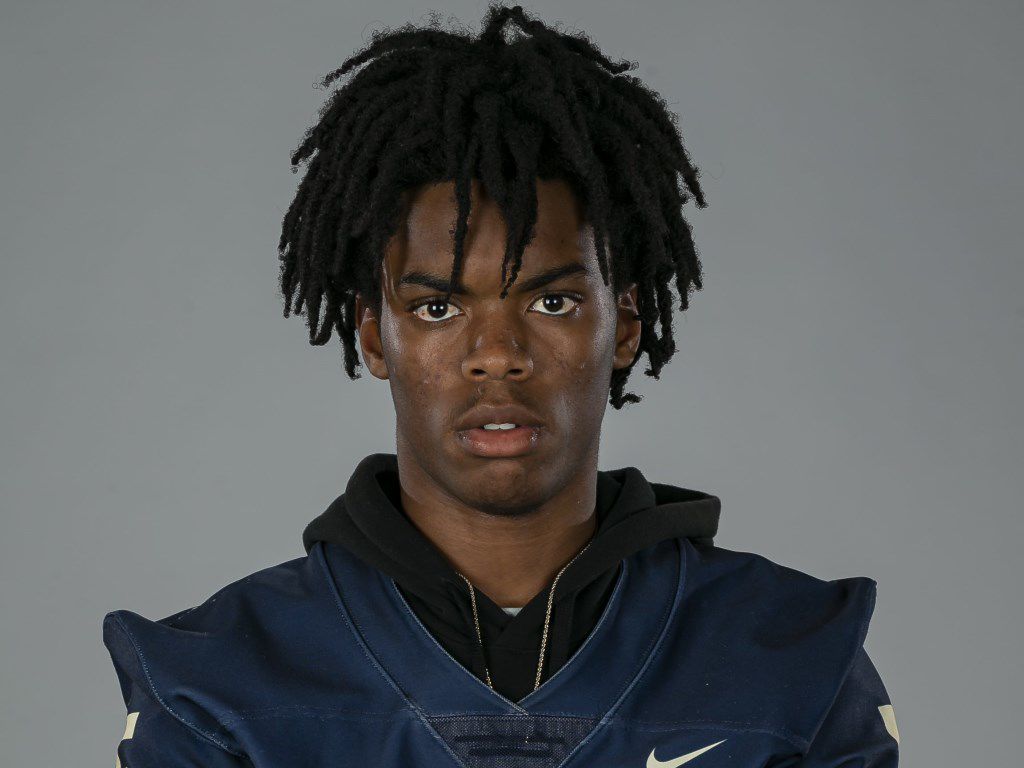 LINCOLN — The comparison was right at the top of Max Edwards' mind, since the night before he had watched the 1995 Orange Bowl between Nebraska and Miami.
He saw Husker pass rusher Dwayne Harris sack Miami quarterback Frank Costa for a safety. And if Edwards, the coach of Miami Northwestern High School's powerhouse program, compared new NU commit Patrick Payton to anyone, it'd be Harris.
The 6-foot-5, 205-pound Payton, an outside linebacker who transferred to Miami Northwestern for his senior season, announced on Twitter Friday a surprising commitment to NU, which beat Penn State and Mississippi State, among other schools.
Payton played his junior year at Miami High School before landing at Northwestern. Edwards got a peek at Payton's ability this spring and thinks he'll be an elite pass rusher.
"He's fast, and after they feed him right at Nebraska, he's going to become one of those all-time pass rushers Nebraska used to have, those guys who could come off the edge, big and fast," Edwards said.
Payton could pack on 40 or 50 pounds, Edwards said, and not lose any speed.
"He'll look like Dwayne Harris," said Edwards, a Nebraska fan. "That's what he'll be like. He's going to be athletic. He'll be able to cover, come off the edge. Once they put that weight on him, they're going to have a real good guy."
Edwards said Payton's friendship with recent NU signees Marcus Fleming and Ronald Delancy — both Northwestern graduates — played a role. So did the work of defensive backs coach Travis Fisher, who recruits Miami for the Huskers and received a raise in the offseason to stay with Nebraska after other suitors came calling.
"Fish is doing a good job," said Edwards, who figured Penn State was leading for Payton. "An awesome job."
Payton started his football career at Northwestern before transferring to Miami High. Now he's back. Despite playing for a 4-7 team, Payton collected a variety of offers and was rated a consensus three-star prospect.
He becomes the sixth commit in the Huskers' 2021 class and the third linebacker with Randolph Kpai (Sioux Falls, South Dakota) and Christopher Paul (Cordele, Georgia).
Payton most likely fits at the edge rusher spot currently occupied by Caleb Tannor and previously by Alex Davis. At times, Davis played end in the 4-3 or was a line-of-scrimmage guy in the 3-4. Davis and Tannor both had skinny frames upon entering NU's program and put on weight as their careers progressed.
Payton's commitment reverses a trend of NU misses at pass rusher for the 2021 class, including Travion Ford from St. Louis and Terrence Lewis from Florida, who committed Thursday to Missouri and Tennessee, respectively.
Nebraska continues to look for pass rushers to generate more pressure on the quarterback. NU has not been among the Big Ten's top five teams in sacks since 2013, and only once (in 2018) was it among the league's top half. Over the last four seasons, Wisconsin has 54 more sacks than the Huskers — almost two seasons' worth of production.
"We have got to be able to generate a pass rush — if we don't, our (defensive backs) are going to be back on their own forever," coach Scott Frost said after the loss to Indiana last October. "There are other pieces of our team that we have to keep improving, whether it is more talent or improvement, because you just can't operate in this league with deficiencies."