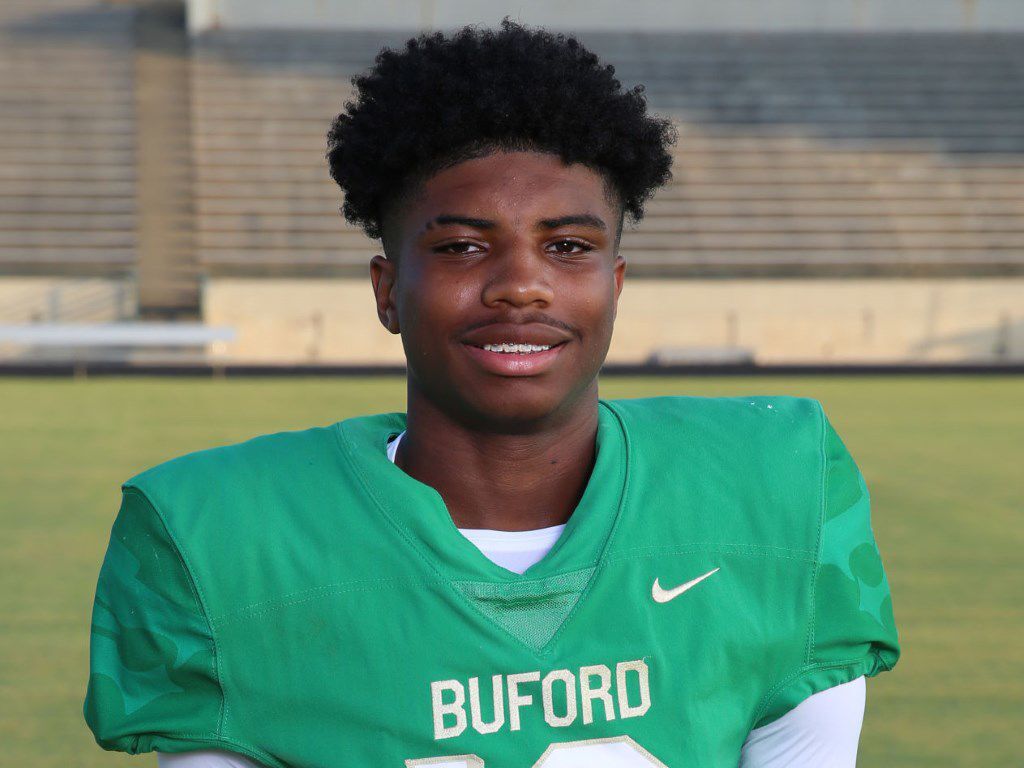 Malik Williams decided to take the hints.
Every time the cornerback wondered where he might end up playing college football, Nebraska found its way into the conversation. Some of the signs were more subtle, like when good friend and fellow Georgian Myles Farmer committed to the Huskers' 2019 class as a safety.
Then a teammate at Buford High School — running back and fellow 2021 prospect Gabe Ervin — pledged to NU last month. Meanwhile, Williams' phone buzzes nearly every day with Nebraska secondary coach Travis Fisher on the other end.
"I didn't get as many calls from college coaches like Nebraska did. They called me a lot," Williams said. "It shows a little something about how they take care of their players."
Williams decided to become one of them Tuesday, announcing his commitment as Nebraska's 14th member of the 2021 class. He's the third consecutive defensive back to join the class — all this month — following Lardarius Webb of Jackson, Mississippi, and Marques Buford of Cedar Hill, Texas.
The 6-foot, 187-pound consensus three-star prospect carried more than a dozen scholarship offers from Power Five schools. He said he chose the Huskers over finalists Texas, Florida and Louisville.
Williams has yet to visit Nebraska in person — he was set to come in March before the coronavirus pandemic scuttled those plans — though virtual tours helped him feel confident in his decision. One observation in particular stuck out like a piece of home.
"I don't know if they were paying attention at the time, but I saw a wall that showed a lot of old (Nebraska) players and what they accomplished," Williams said. "It really reminded me of Buford because they have a lot of tradition there. I really liked that."
Buford, which won a state championship last fall, has helped shape Williams into the player he is. Known as one of the team's most intensely competitive players, he learned under a pair of corners last year who are now with Arizona State and Georgia Tech.
Buford cornerbacks coach David Snell told The World-Herald that Williams showed the ability to shut down an opponent's best receiver last year and will have the same task this fall. At a position where players are "hunters or hopers" — hunting balls or hoping to make plays — Williams most definitely fits into the former category.
He pairs strong physical genes with that tenacity. His older brother, LeAnthony, is a junior DB at Clemson. Malik Williams also owns Buford's school record in the long jump — 23 feet, 2 inches — and would have been a state title contender this spring had track season not been canceled.
"I've coached a lot of Division I college football players. He's got a phenomenal set of skills," Snell said. "Honestly, he's almost the complete package as a corner. He's long, he's lean, he's fast, he's twitchy, he has phenomenal ball skills, he's aggressive, he's a great tackler. From an athletic standpoint, he's really the total package."
Williams said he is planning to enroll early, though that is not yet certain. He'll join a deep Nebraska secondary group that nonetheless lost a pair of 2020 signees this offseason to the transfer portal in Henry Gray and Jaiden Francois.
For now, Williams said he'd celebrate his college decision with a visit to the Cheesecake Factory and a workout. Then it's back to the grind he knows and loves.
"I'm fast and very athletic and good with my eyes," he said. "I'm definitely a lockdown corner."
The Husker Camp Countdown of Nebraska's most important players
Our Husker Camp Countdown highlights the 50 most important players on the Nebraska football team.
Omaha World-Herald: Big Red
Don't miss a moment of Nebraska athletics.