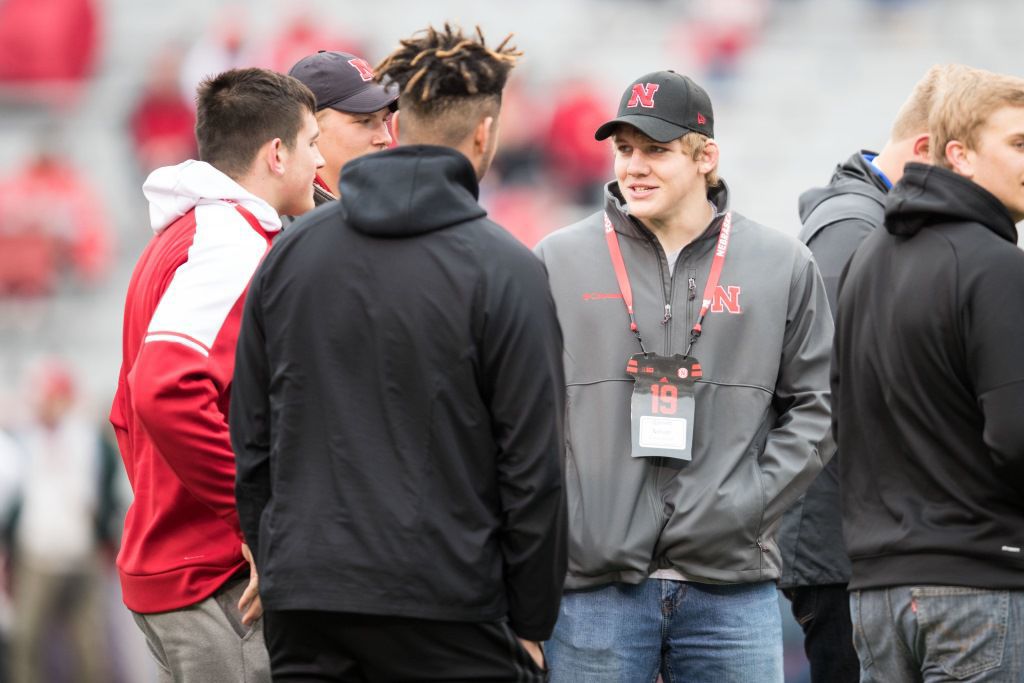 Nebraska hosted a wide variety of prospects Saturday for its Red-White spring game, though none committed during or directly after the game.
Waverly-Shell Rock (Iowa) defensive end Mosai Newsom made his third trip to NU in the last several months. Newsom spent time with Nebraska's 2019 in-state commits — Ethan Piper, Garrett Snodgrass and Garrett Nelson. Newsom is considered to be leaning toward the Huskers.
Among other prospects, NU will be looking at running backs Charles West — who rushed for 972 yards and eight touchdowns last season — and Dedrick Mills, who rushed for 771 at Georgia Tech in 2016 before being dismissed from the program in August 2017. Mills carried the ball just seven times for Garden City last year before breaking his collarbone.
NU's top target out of Garden City, tackle Bamidele Olaseni, did not come on the trip. The Huskers will likely check on him later. Quarterback Tylin Oden, who transferred from Rutgers, was also in attendance.
Garden City coach Jeff Sims was in Lincoln but, by NCAA rule, he can't bring the players or pay for them to come. So the players drove themselves up in a caravan of several cars while Sims drove separately.
Sims is close to NU outside linebackers coach Jovan Dewitt. Both of them coached at Florida Atlantic for former Nebraska defensive coordinator Carl Pelini. Sims helped guide Lavonte David, Yoshi Hardrick, Brandon Kinnie and Stanley Jean-Baptiste to NU.
Other prospects who made the visit:
>> Dayton (Ohio) Archbishop Alter running back John Bivens, a four-star according to 247Sports.
>> A whole host of 2019 and 2020 prospects from Deerfield Beach (Florida) High School — including four-star outside linebacker Ge'mon Eaford.
>> Consensus three-star safety Jayden Russell from St. Thomas Aquinas High School in Overland Park, Kansas. Russell, who has offers from Iowa, Kansas and Kansas State, among other schools, does not yet have an NU offer.