Quicker than one of his 92-mph fastballs, the Nebraska offer hit Chat Hayes in the middle of his week.
The left-handed pitcher spent last season at Coffeyville Community College in Kansas and figured he would be back again next spring. Then — bam! — Husker coaches reached out with news that prompted the 6-foot-1, 180-pounder to shed a few tears.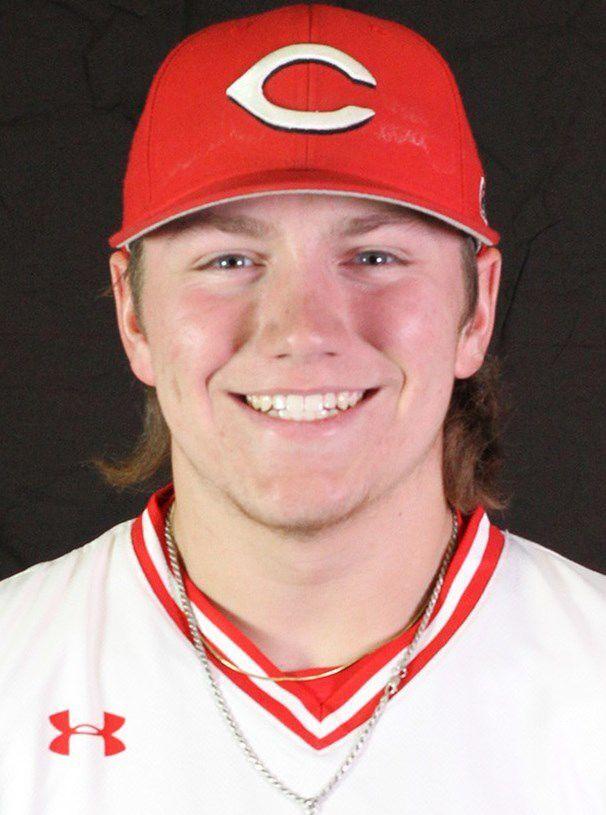 Nebraska wanted him on its team now.
"I was honestly ecstatic," Hayes told The World-Herald. "I did not expect it to be this soon. I told them I would need a couple days (to decide) but it only took me one."
Originally from the small northeast Oklahoma town of Grove, Hayes informed NU coaches Thursday and made things public Friday morning. He becomes the 18th newcomer set to arrive this fall under coach Will Bolt and the seventh who played at the junior college level last year.
Hayes signed with Arkansas-Pine Bluff out of high school but later chose Coffeyville in order to stay closer to home and spend more time with his ailing grandmother. He thrived there, posting a 1.89 earned-run average with 25 strikeouts and 11 walks in 19 innings. His velocity was up as well — usually sitting 89-91 mph, he said — after undergoing Tommy John surgery in May 2019 and recovering in time for his college debut.
The pitcher mostly started at Coffeyville, which he said is how Nebraska views his role too. The Huskers have already signed three 2020 southpaws in freshmen Emmett Olson and Will Walsh — also a switch-hitting first baseman — along with juco transfer and Elkhorn South grad Jake Bunz. Meanwhile, sophomore lefty Kyle Perry underwent Tommy John surgery earlier this month and his 2021 outlook remains unclear.
"I figured they would offer not for next year but the year after that," Hayes said. "But they needed an arm and I guess I was first on their list."
Hayes throws a four-seam fastball, slider, curveball and changeup. The COVID-19 pandemic affected his recruitment, he said, potentially trimming his offer list. But it also gave him a chance to have four seasons of eligibility at Nebraska. He has valuable college experience too, he said, learning that the grind is real for anyone who wants to succeed at that level.
"I think the confidence I have on the mound gets me through a lot of tough spots," Hayes said. "I think that's what makes me thrive."
Hayes is the 37th prospect to sign or commit to Nebraska since Bolt and his staff arrived just more than 13 months ago. They have recruited well into the future — a pair of 2023 prospects are already pledged — and also reacted quickly when necessary. Like with Hayes, the Huskers had a plan and added juco outfielder Luke Sartori last month only days after outfielder Aaron Palensky signed with the New York Yankees.​
---
The past 10 years of Nebraska baseball